Honda CRF 1000 L Africa Twin – Louis Special Custom Bike
Fans of the legendary adventure motorcycle have had a long wait, but now their patience has been rewarded.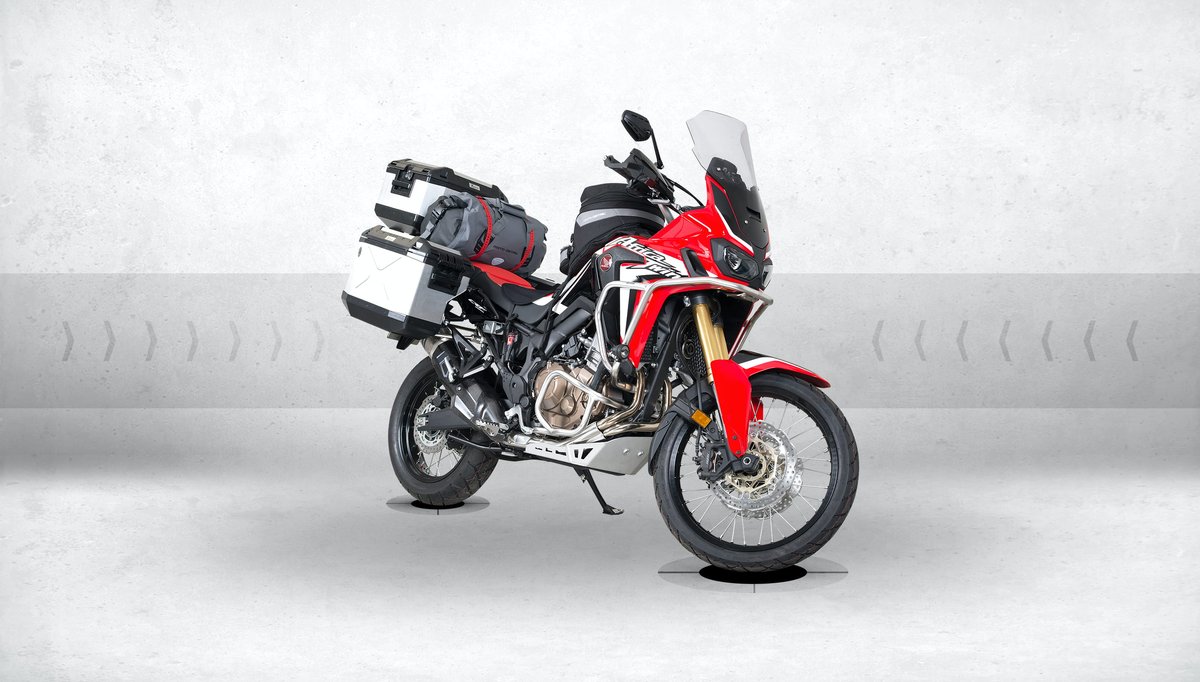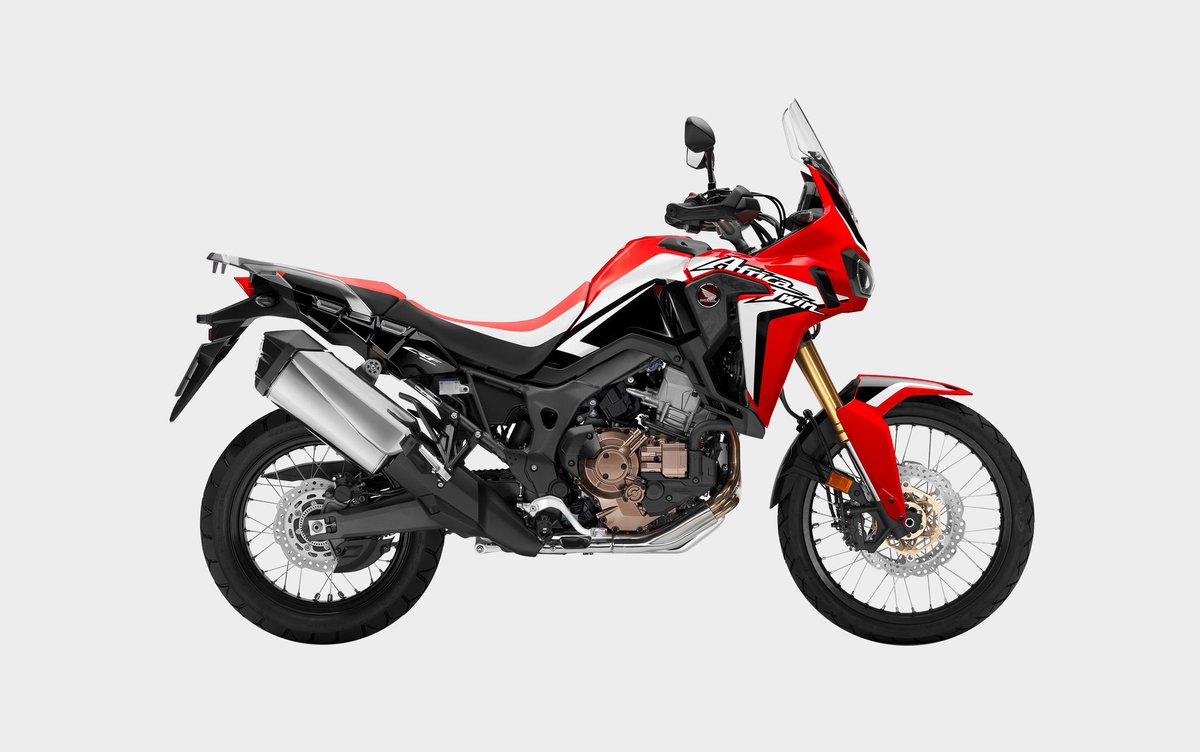 Honda CRF 1000 L:
Africa Twin – a truly legendary name! To make sure that the new incarnation of the big enduro lives up to its reputation, we are equipping it for a round-the-world tour.
Bike Special Honda CRF 1000 L – the globetrotter
Honda spent a long time designing the successor to the Africa Twin, and they have come up with a completely new, very well balanced adventure bike that offers a real alternative to the Bavarian flagship. A wide usable engine-speed range, plenty of torque, a relaxed riding position, generous ground clearance, traction control, no awkward hard enduro characteristics – all in all the ideal machine for long-distance touring on roads and dirt tracks around the world. 
Luggage system and a rock-solid stand
If you're going to make full use of the CRF's capabilities, you'll first want to invest in a case system that is spacious and rugged enough to withstand the occasional rough treatment. Stainless-steel Xplorer cases and racks from Hepco & Becker are the number one choice. If required, you can expand your storage space with a waterproof trekking roll bag and a tank bag from moto-detail without going to great expense. You need to be sure that you can park your heavily laden bike without any risk of it toppling over. This is where a SW-Motech centre stand is invaluable, while the sidestand can be made more stable with a sidestand pad for soft ground.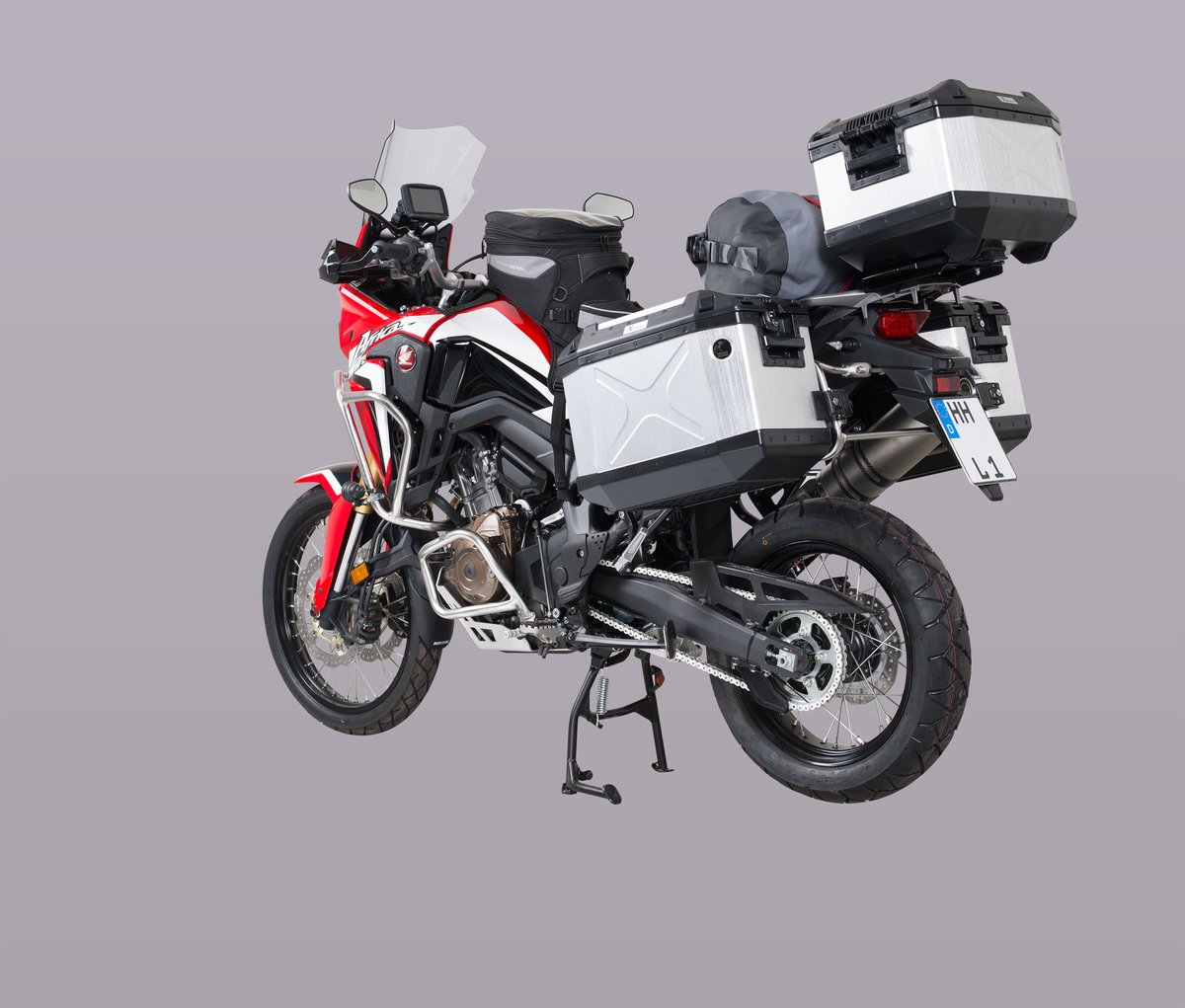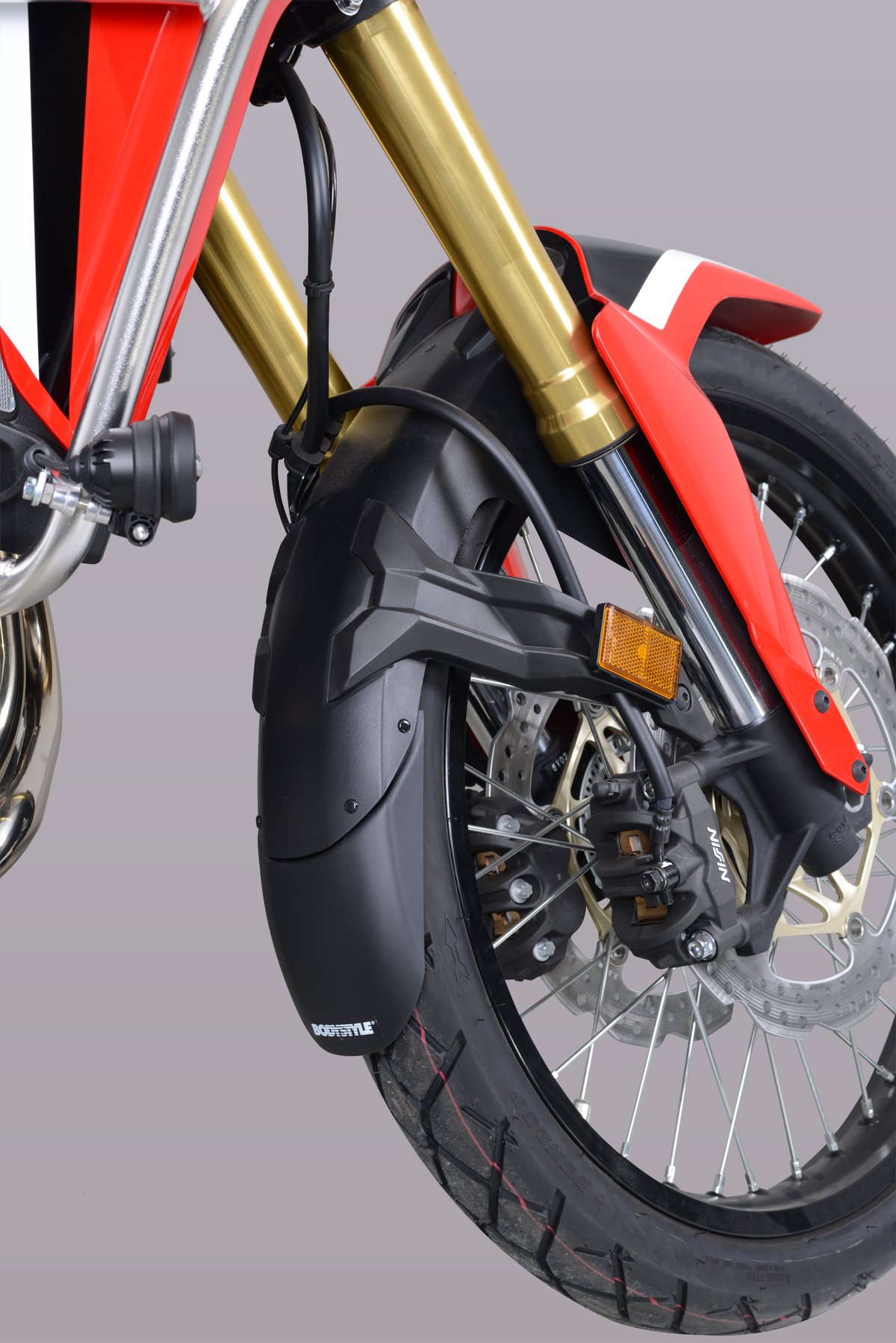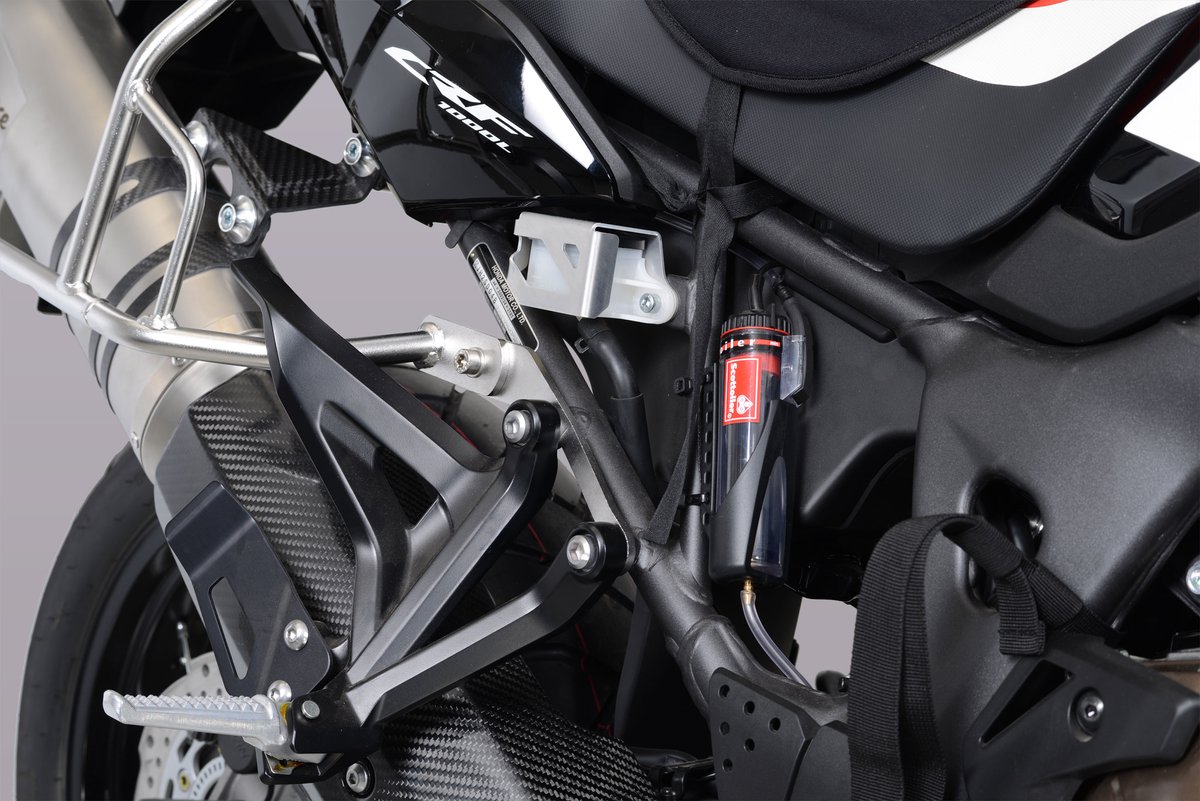 Navigation and power supply
As you ride along admiring the fantastic scenery, a GPS sat nav from Garmin will get you to your destination safely and without any stress. With an SW-Motech bracket, it can be fitted for optimum readability on the cross-strut of the CRF's fairing. A Saito vehicle socket will supply the power you need, e.g. for camping. Heated grips, also from Saito, make touring on cold days that much more enjoyable, and also help you to extend your biking season for as long as possible. SW-Motech hand guards not only protect against impacts, but also prevent your hands against wind-chill when biking. 
Ergonomics and comfort
Taller bikers will benefit from a higher windshield (Ermax) for long journeys, while your riding comfort can be enhanced with, for example, a Moto112+ gel seat pad. Wider, grippy stainless-steel footrests from SW-Motech give optimal grip, and an adjustable foot-lever, fine-machined from aluminium, is helpful for people with large feet. Indirectly, a Scottoiler also relieves the strain of a long journey because it saves you the trouble of having to lubricate your chain at the road-side, and increases chain life considerably, so the expense of replacing it does not come around so often.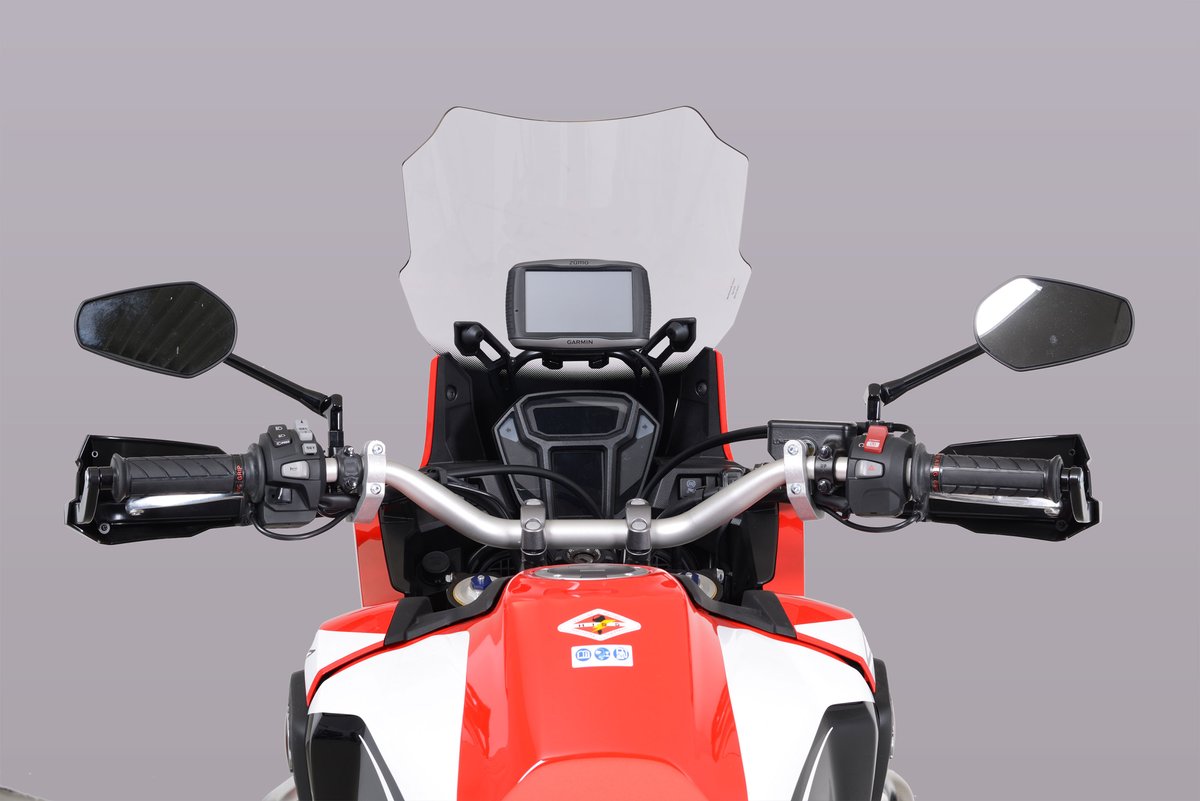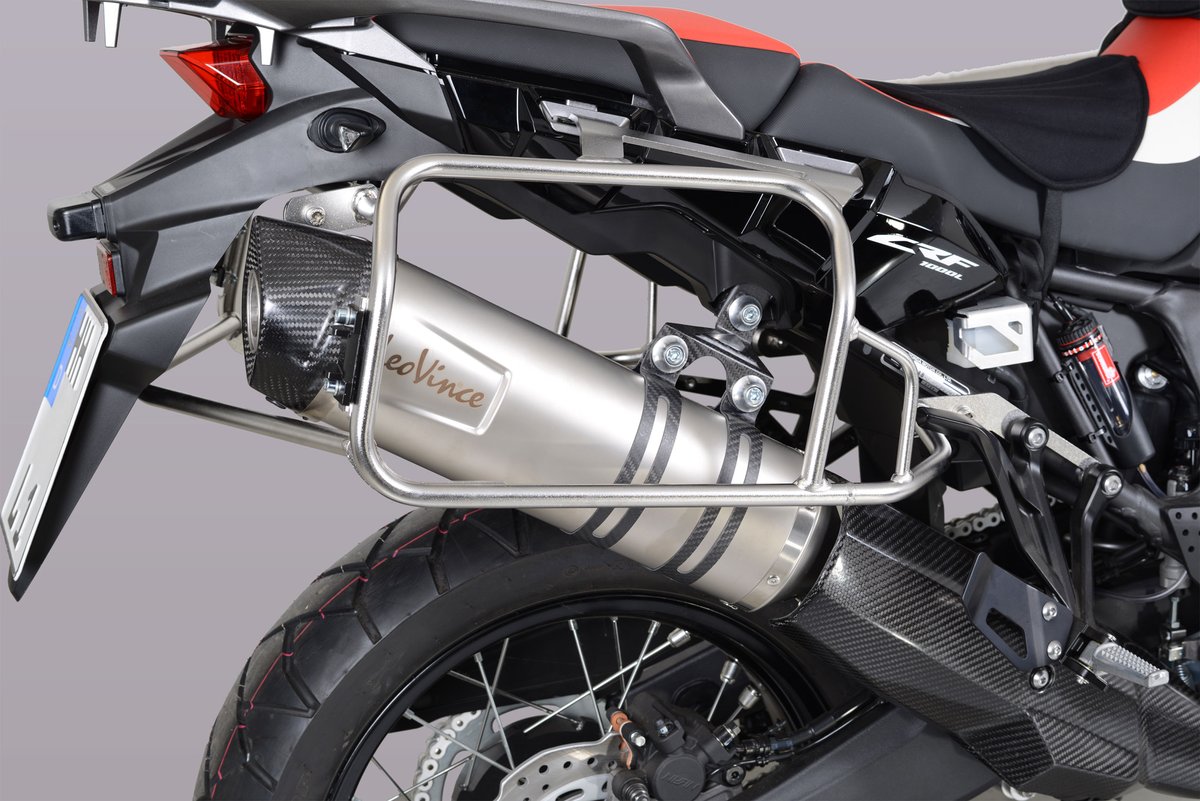 Visibility and safety
When you set out on a major tour, it's even more important to make sure your shiny steed is as well equipped as possible for all traffic hazards, including less than ideal road conditions. Hepco & Becker make a sturdy stainless-steel engine guard and crash bars for tank and engine, while SW-Motech offer a robust brake fluid reservoir protector, for example. In murky weather, fog lights from Koso make all the difference. 
Look and sound
Africa Twin fans will be keen to further enhance the eye-catching, sporty design with a few stylish accessories, such as aluminium mirrors from Magazi. Four elegant, beautifully finished Kellermann turn signals can be fitted using adapter cables and two 10 ohm resistors (position light function is retained). The Kellermanns are perfectly compatible with the 5 V current of the CRF turn signal circuit. The sound of the touring enduro can also be upgraded – a slimline LeoVince rear silencer with EC type approval does a lot more for the bike's aesthetics than the rather canister-like original, and helps save weight, too.
---
---