Honda NX 650 Dominator – Louis Special Custom Bike
A truly special café racer conversion from the Louis custom workshop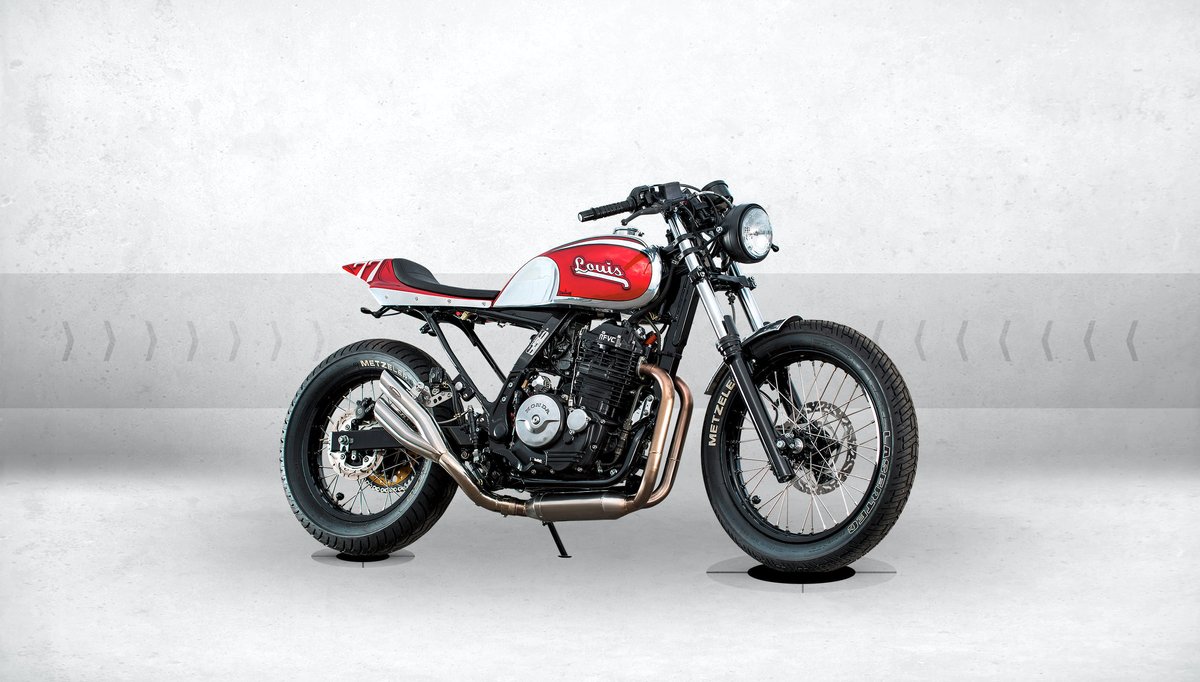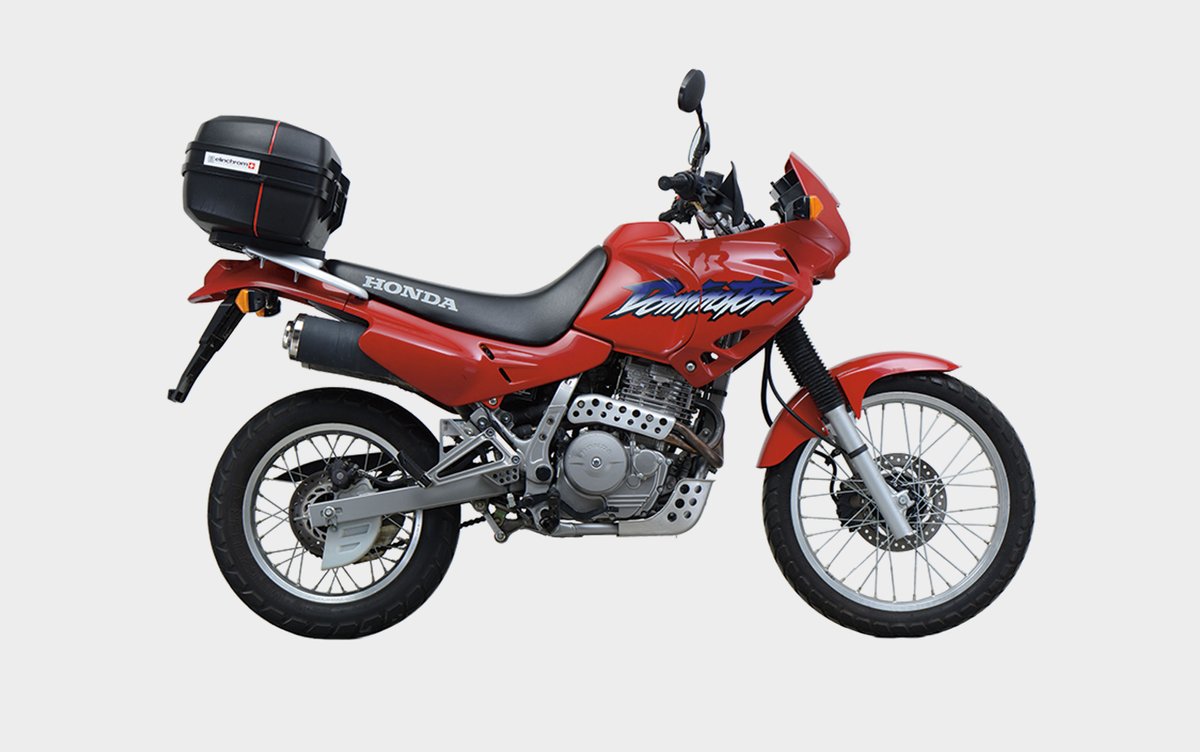 Honda NX 650 Dominator
A bread-and-butter 44 hp enduro bike. That's until we got our hands on it.
Dominating the roads – The Honda NX 650
The NX 650 Dominator gave Honda plenty to be happy about, with strong sales between 1988 and 2002. Even today, 13 years after the last new bike left the showroom, there are still tens of thousands of them on the road.
As the Domi is mostly used as an unpretentious everyday bike or touring enduro, its looks are nothing to write home about for many riders. The mechanics at Louis noticed this as well, and set about giving it the sort of facelift that had probably never been attempted before. The high-riding NX was to be turned into a low, light and whippet-like bike for flitting down country roads.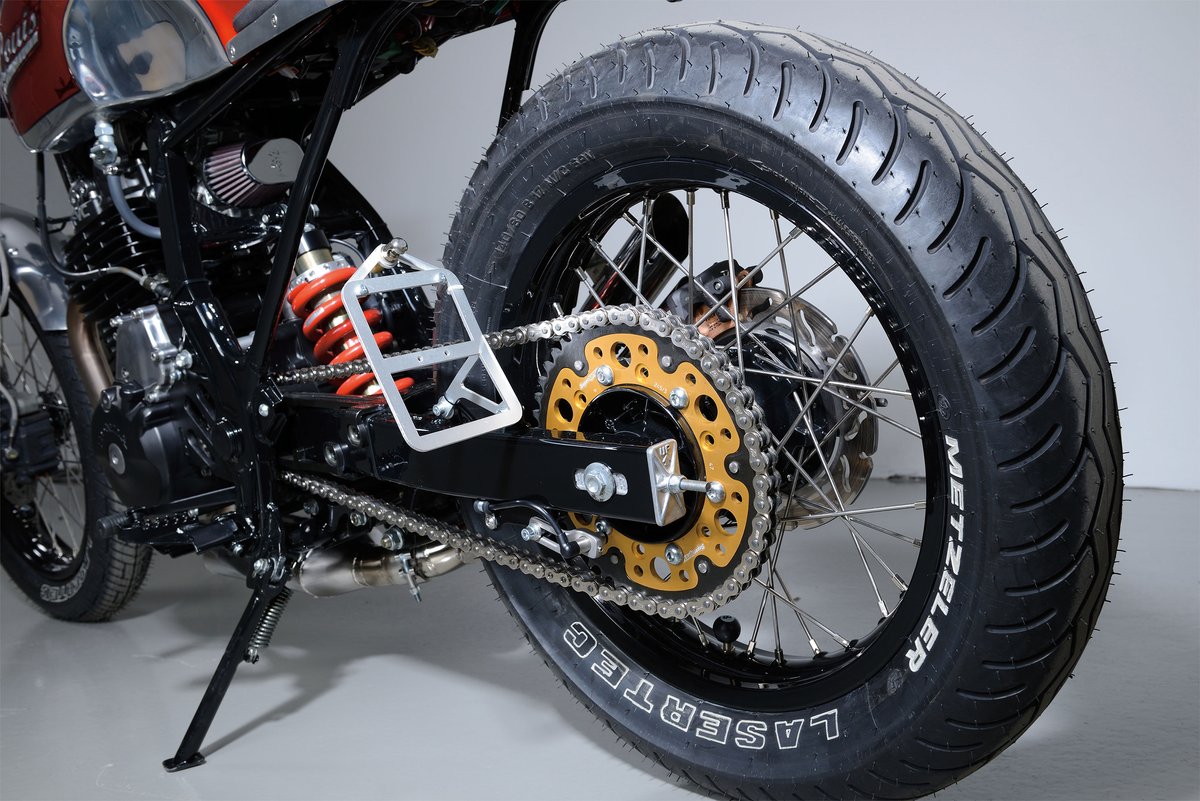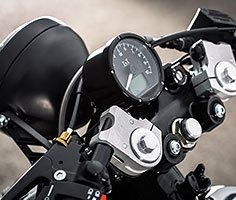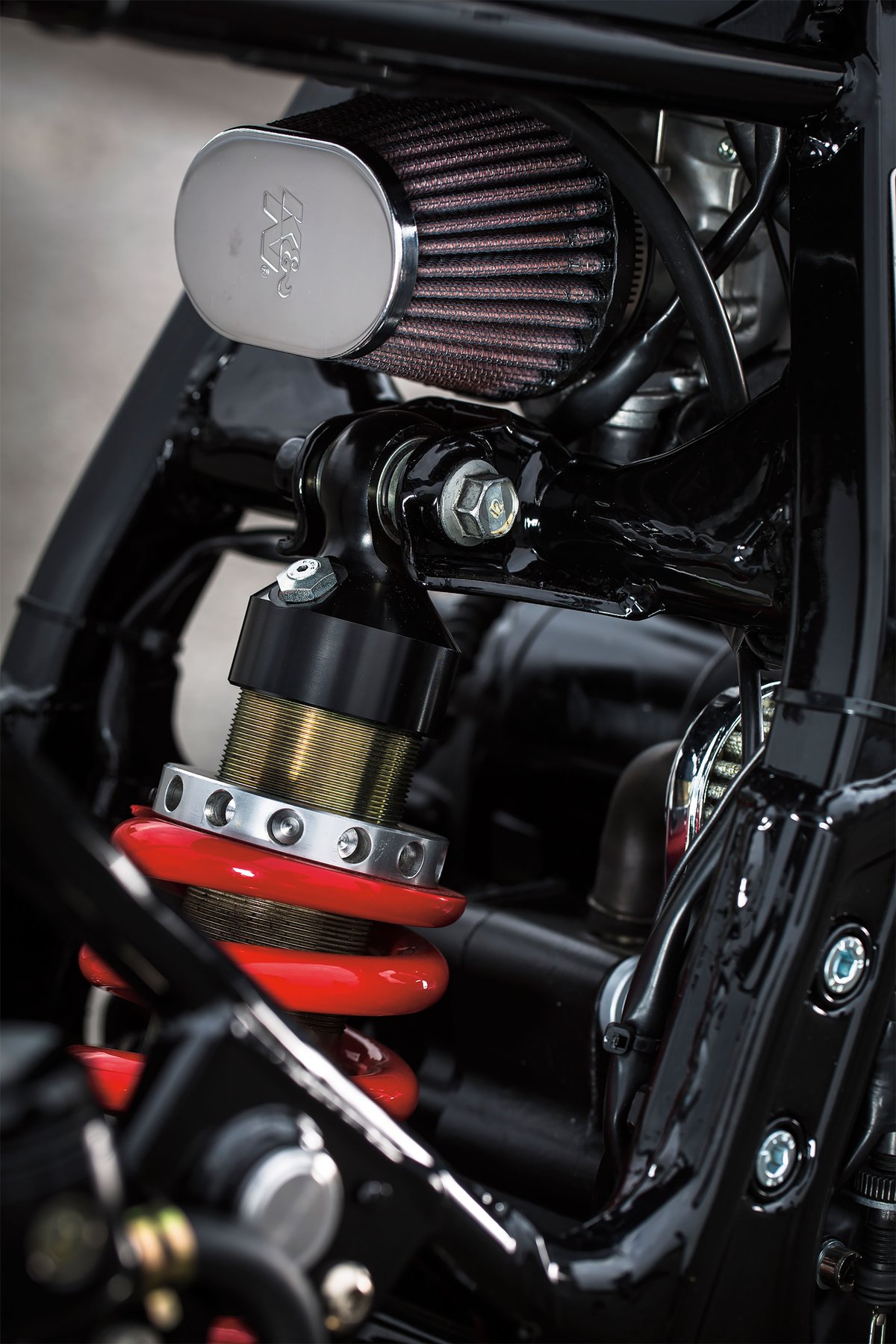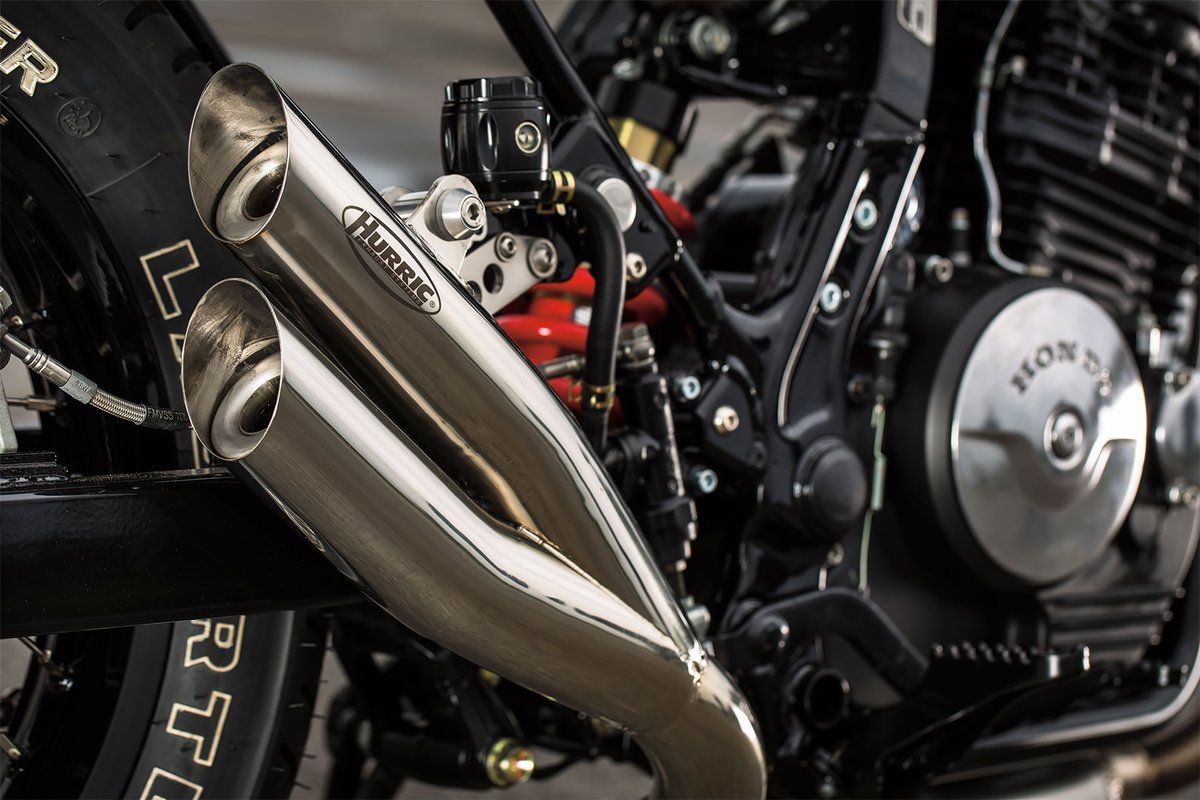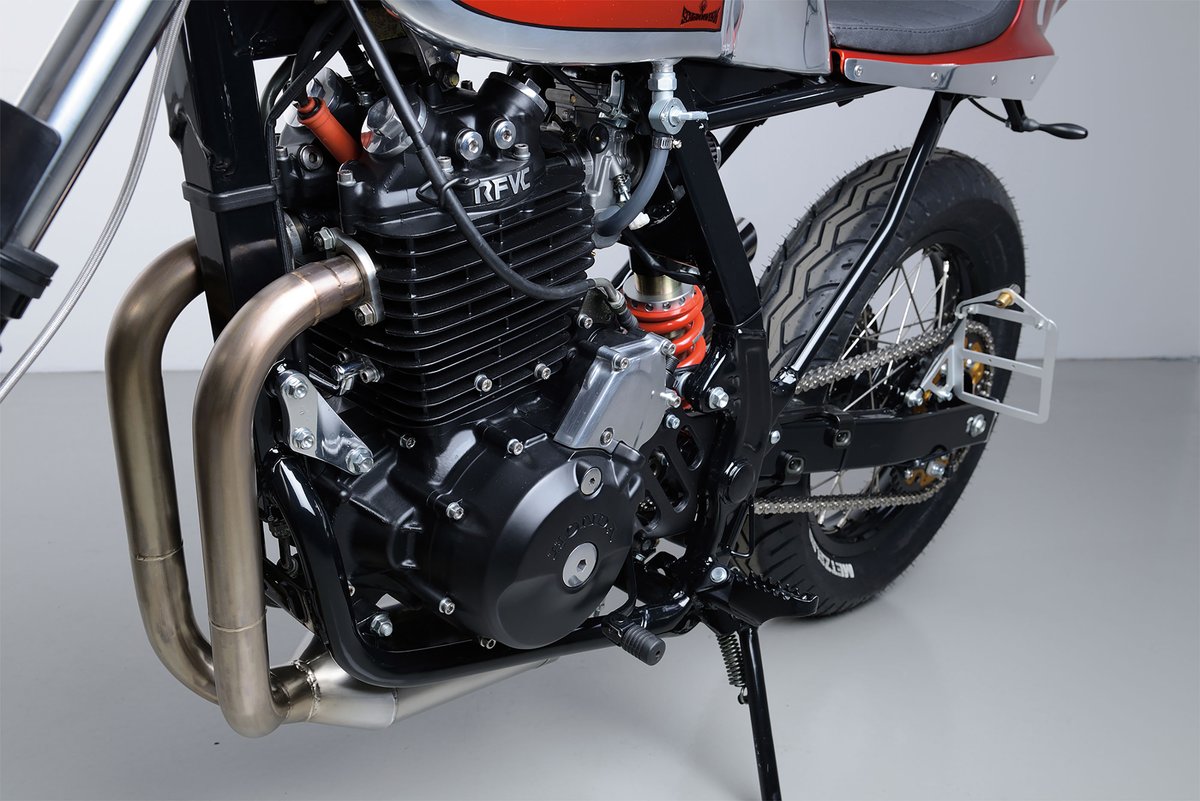 Complete rebuild for the Dominator
The first step was to take the bike to pieces and decide what to keep for the rebuild. What was left was the forks, frame, swing arm, rear wheel, engine and parts of the electronics. But even these components were given a good spit and polish to improve their finish.
The chassis, rims and hubs (now 19 inches at the front instead of 21) were given a gloss black powder coating by Pulvertechnik Nord. A shorter shock from Bitubo is used at the rear end, while at the front the fork tubes are shortened by 40 mm and pushed a good 3 cm up through the triple trees for fitting the LSL clip-on handlebar. Inside, shorter fork springs from Wirth do their job. The engine was upgraded by German tuning guru Ulf Penner to 62.5 hp and 54.6 lb-ft of torque (stock: 44 hp and 39.8 lb-ft). The exhaust system was shifted downwards and its manifold and pre-silencer are custom built. The system is finished with a Hurric Pro2 end silencer.
The tank/seat combination consists of a wonderfully crafted Friedhelm Lammers aluminium tank and a flat-track hump with aluminium trim. The paintwork is by Danny Schramm from Schrammwerk, one of Germany's go-to places for custom finishes.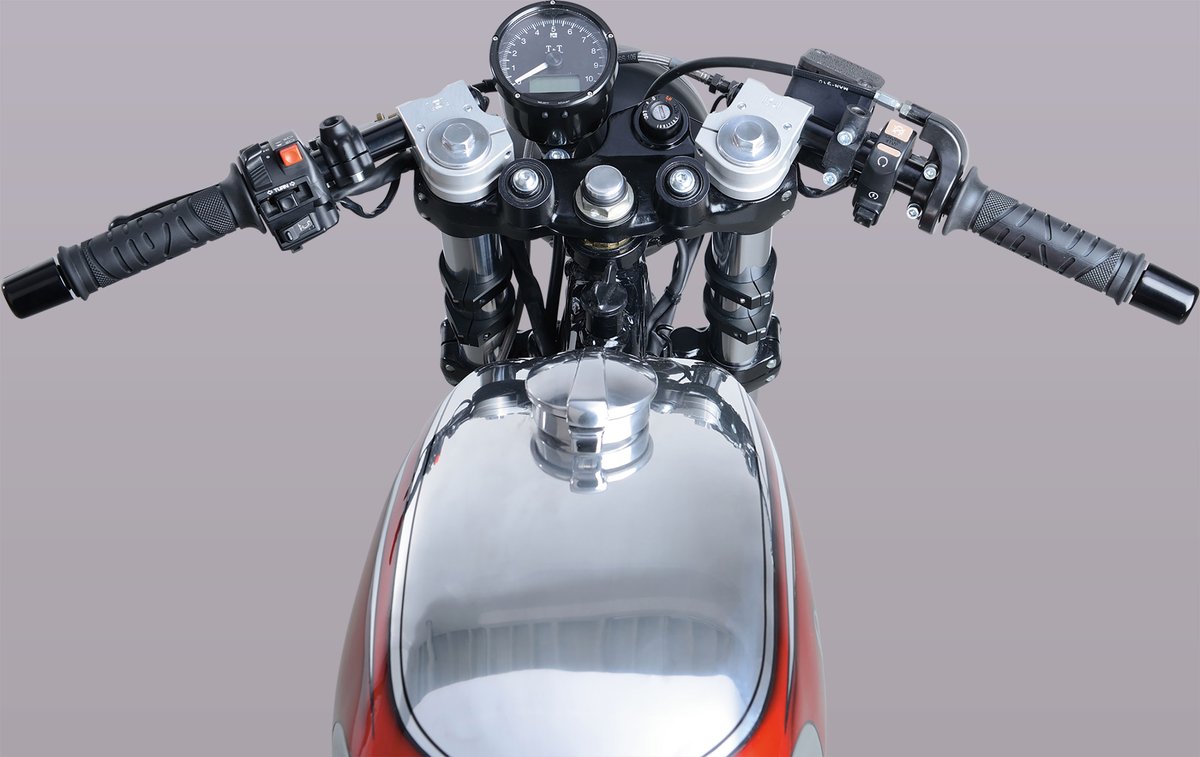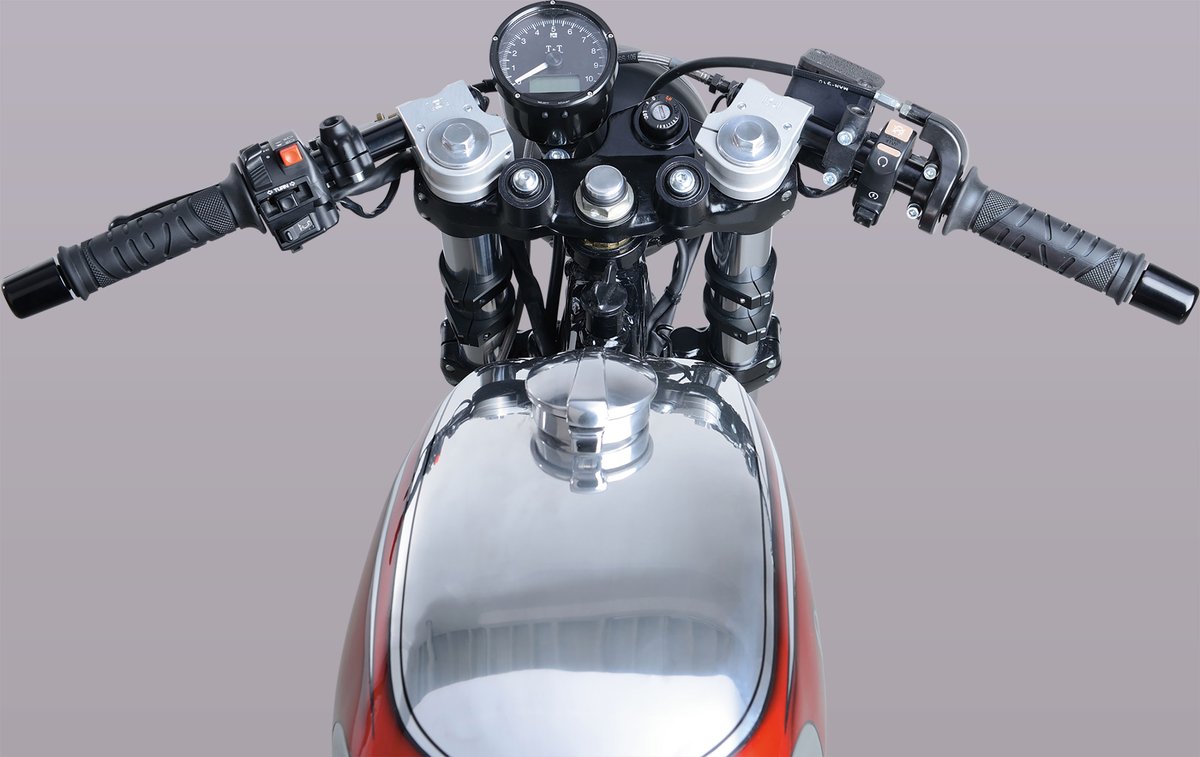 Lithium iron phosphate battery in the flat track hump
The hump was the only place we could find to fit the battery. It was impossible to fit a standard battery here, so power is provided by an ultra-compact lithium iron phosphate battery. The multifunctional instrument from T&T shows all the important information in its classic layout. The lights consist of a Mini-H4 headlight, Xenolen bar-end turn signals and combined tail light and turn signals from Kellermann. Thanks to the combination of engine tuning and a weight of just 139 kg, the Dominator rides like a moped with 6.25 hp – just with the decimal point shifted one place to the right. And it doesn't look bad either.
---
---