Kawasaki Z 1000 – Louis Special Custom Bike
This Louis conversion makes Kawasaki's streetfighter even punchier.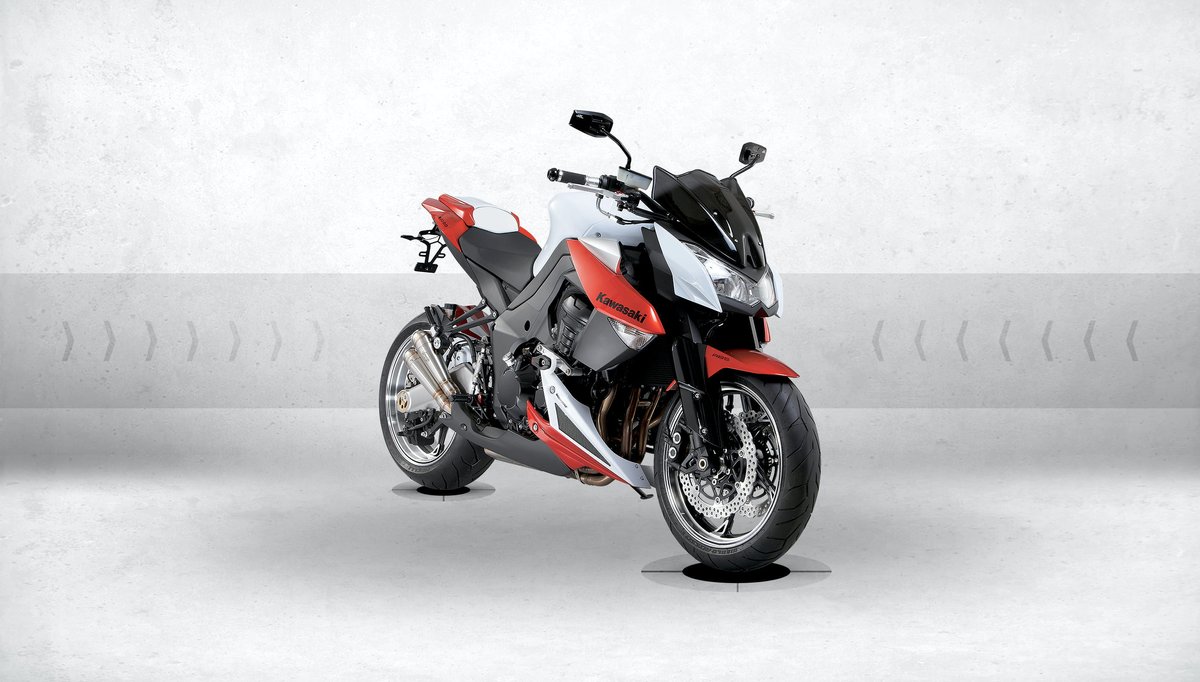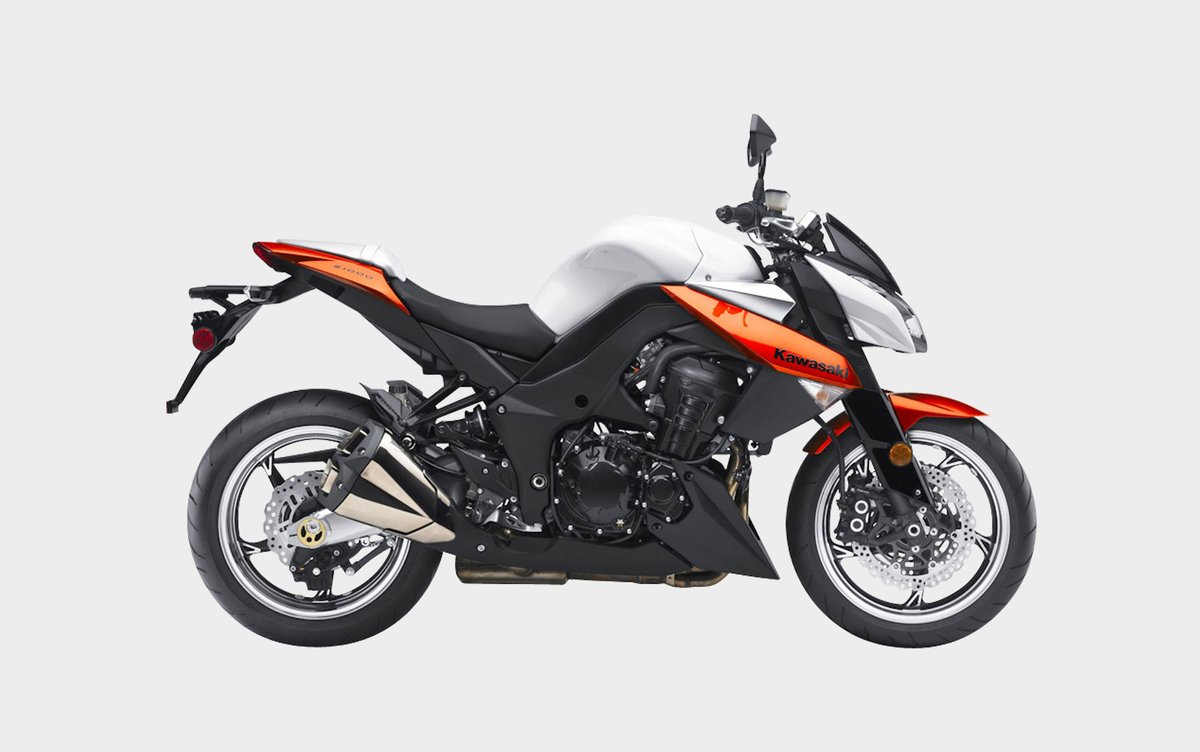 Kawasaki Z 1000
A sporty naked bike with brutal looks. The legend lives on.
Larger engine, more aggressive styling – The Kawasaki Z 1000
Kawa certainly went the extra mile for the second generation of the big Z, available since 2010. Not just in terms of performance enhancement compared to the initial series, but also in terms of fun, feeling and emotion. Even the standard model of this successor is a truly stylish powerbike, with highly distinctive engine characteristics. Our special shows you how to better emphasise the bike's striking lines with a few accessories and a bit of initiative, and give it more value in the details.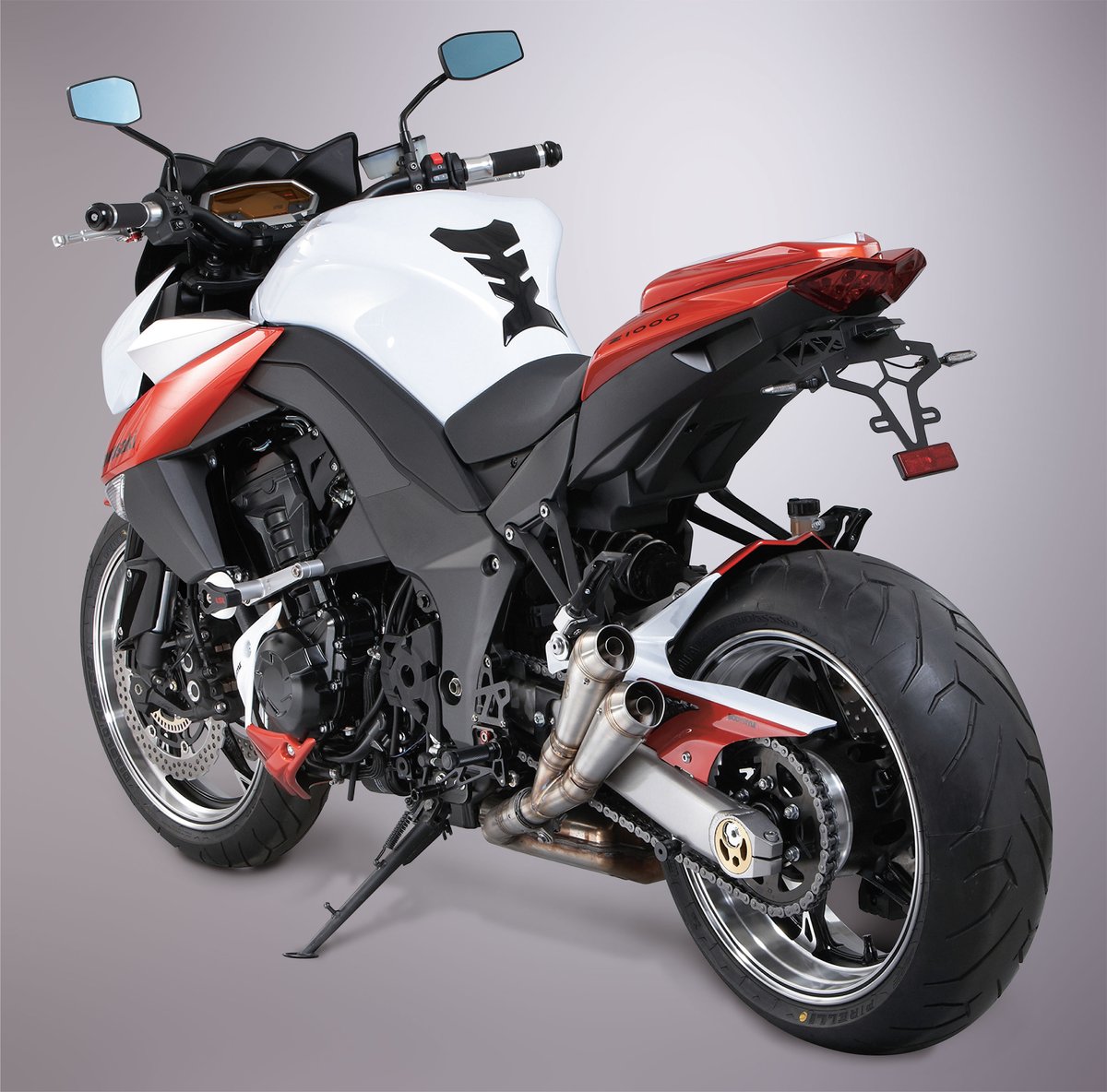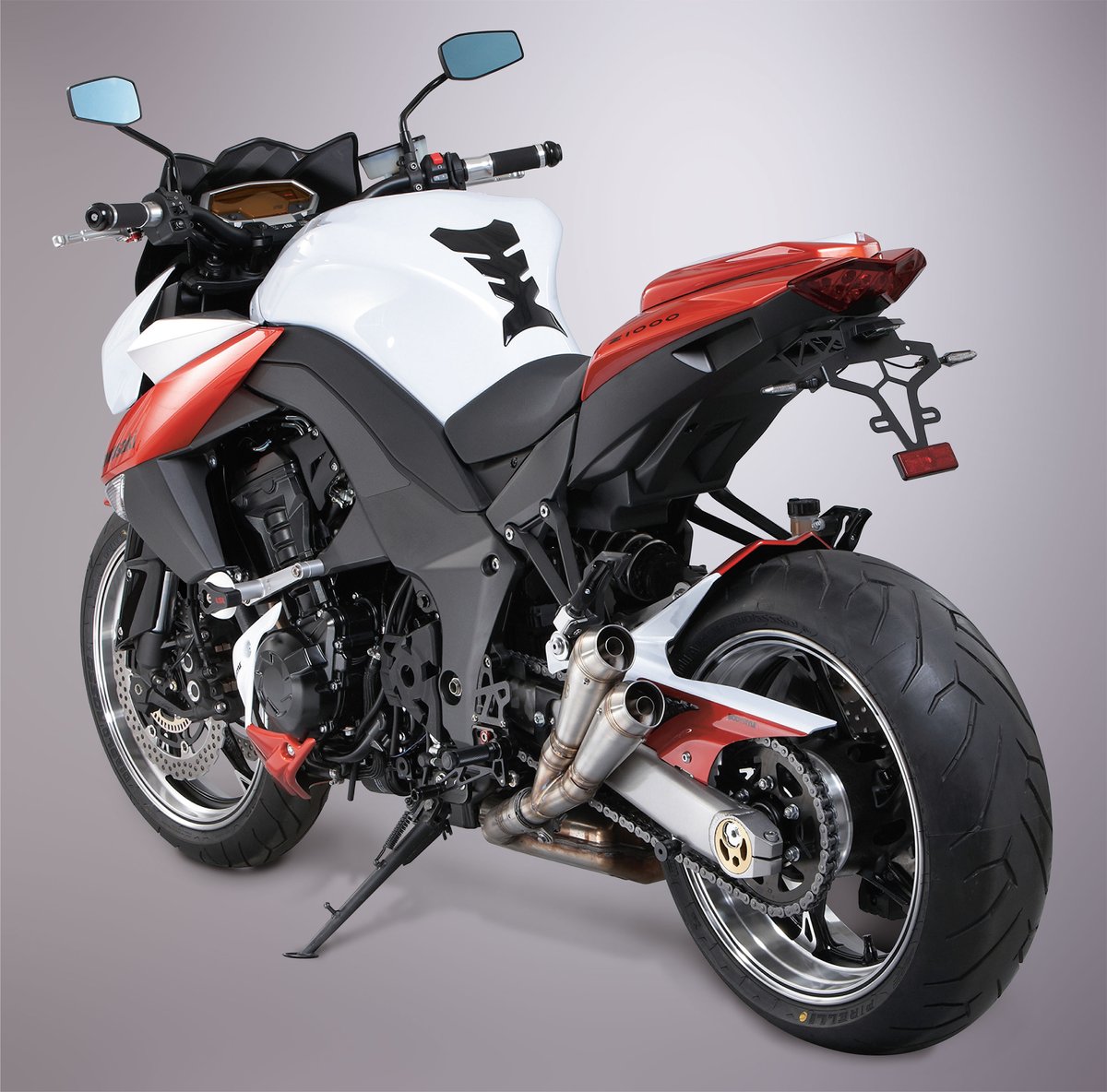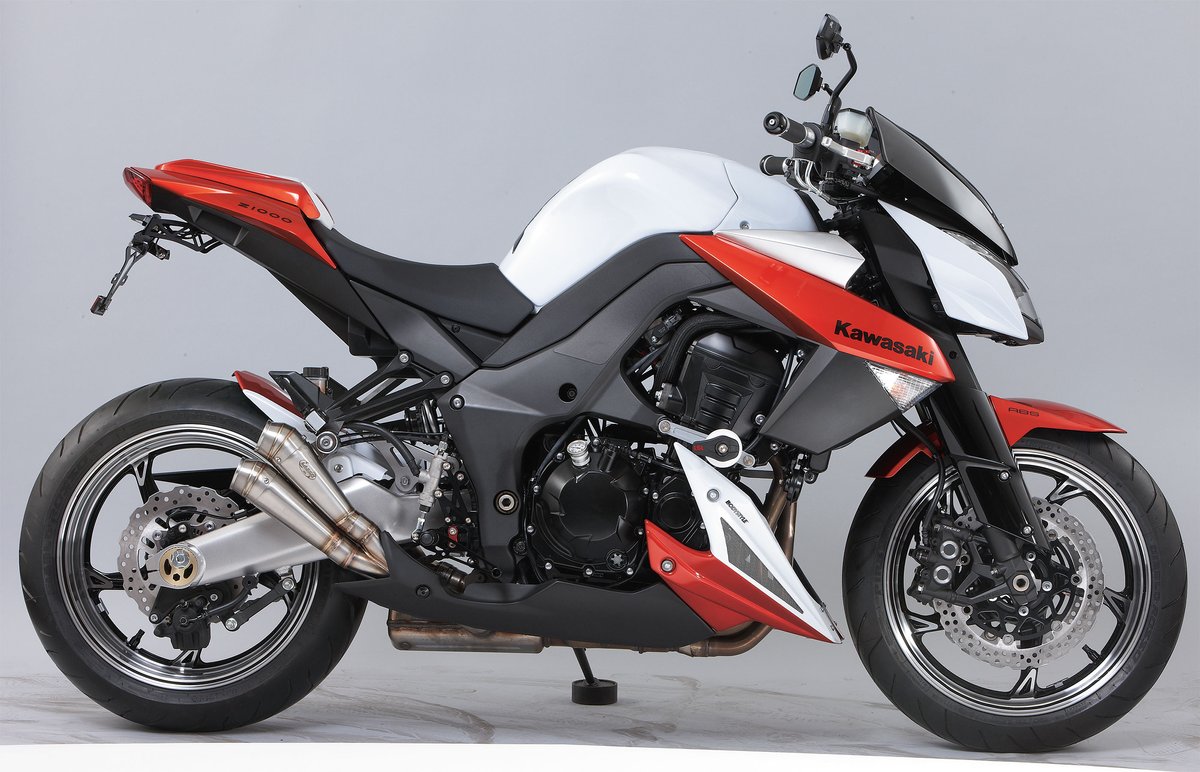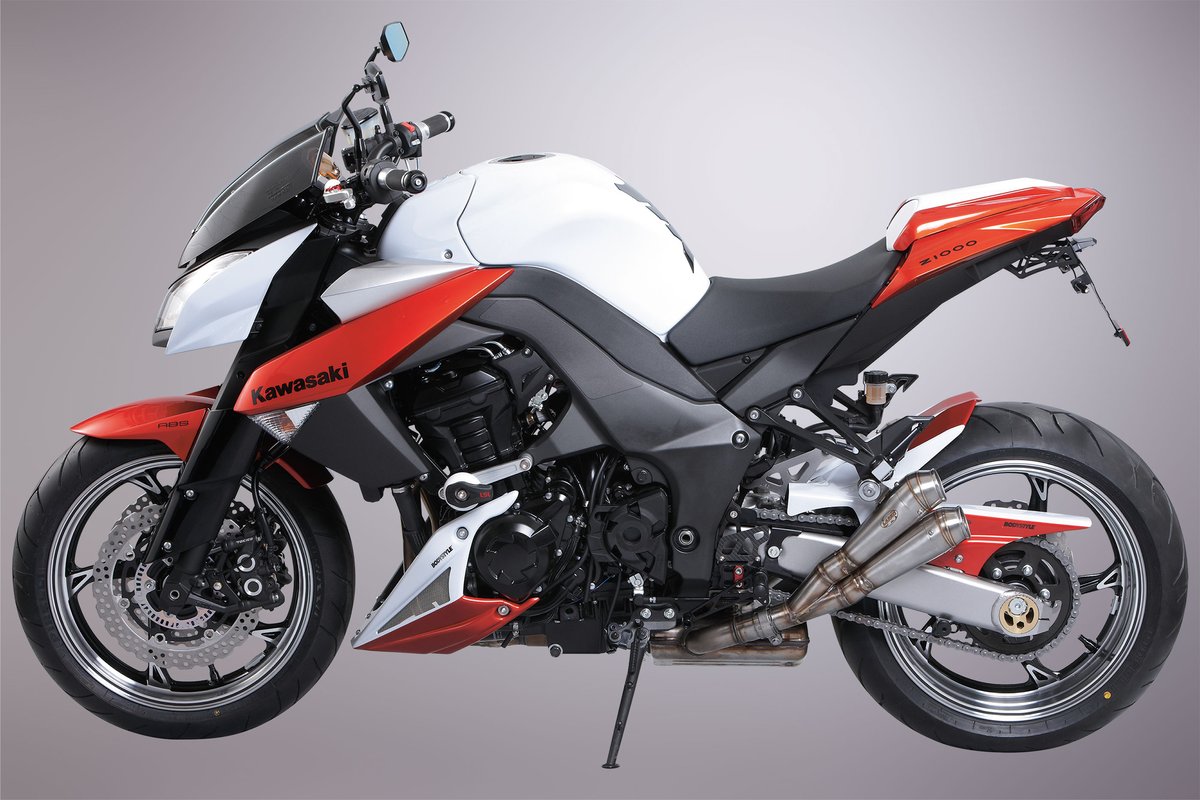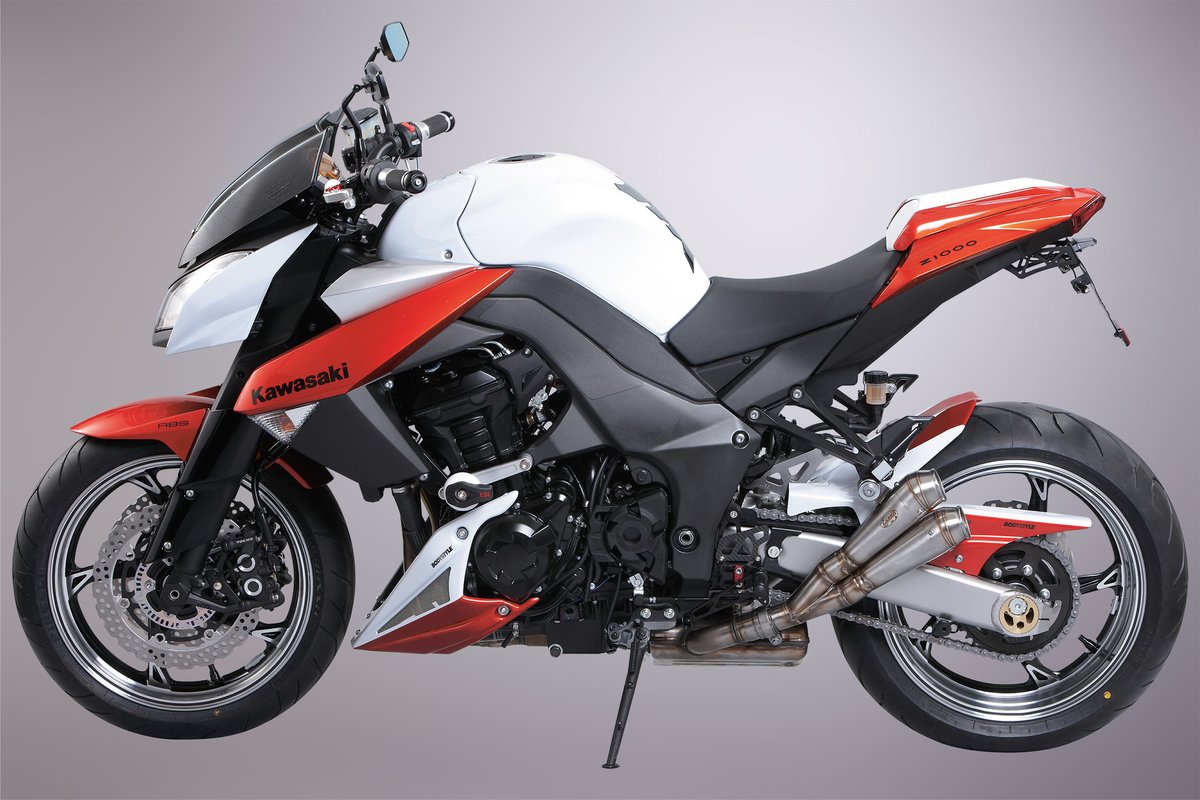 Striking lines and enhanced details for the Kawasaki
The Z suits slightly brighter colours – an orange and white paint job gives it a fresh and trendy look. Meanwhile, a pre-painted belly pan, a hugger and a pillion seat cover are both easy to fit and ensure the desired effect.
At the front, a few little changes significantly boost the premium look. Machined hand levers from LSL boast impressive manufacturing precision and are comfortable to hold. Design grips from the same supplier perfect the look, down to the small details.
Improved ergonomics do justice to the Z 1000's sporty nature
A sporty streetfighter needs an adjustable footrest system. We turned to LSL here, specifically to the vertically and horizontally adjustable 2Slide system, which offers top-class engineering and elegant but practical design at a reasonable price. Xenolen LED turn signals are quickly fitted with adapter cables, while a special flasher unit ensures the right flashing frequency.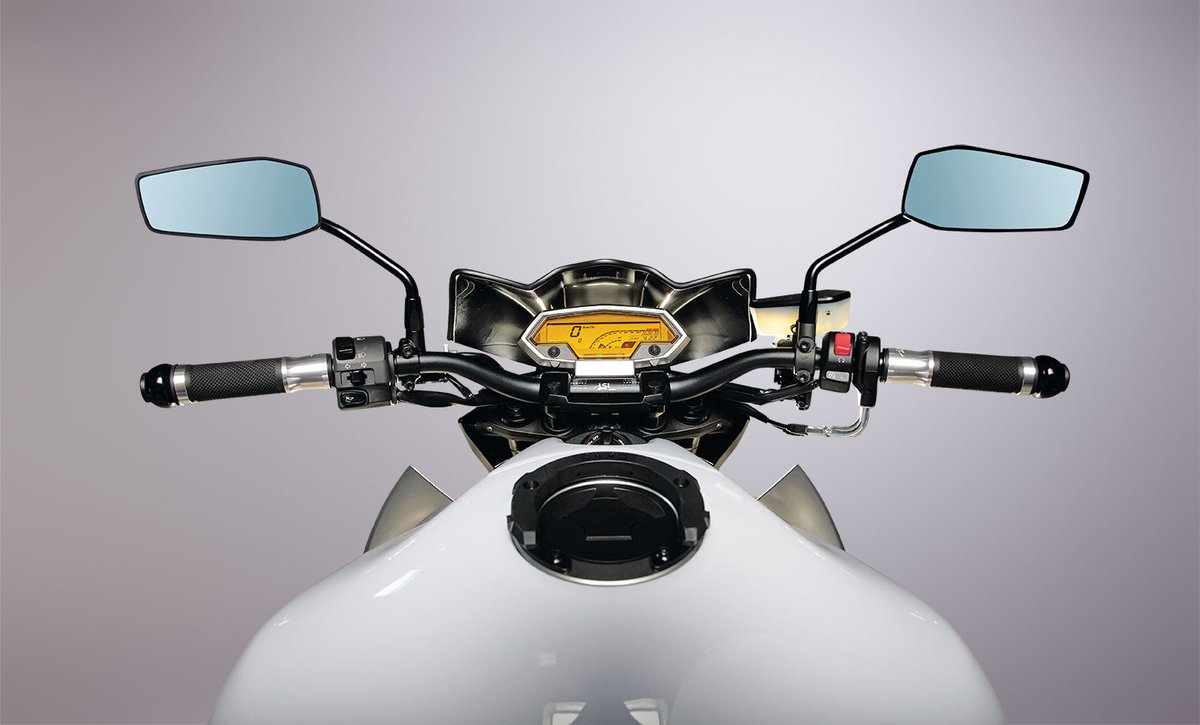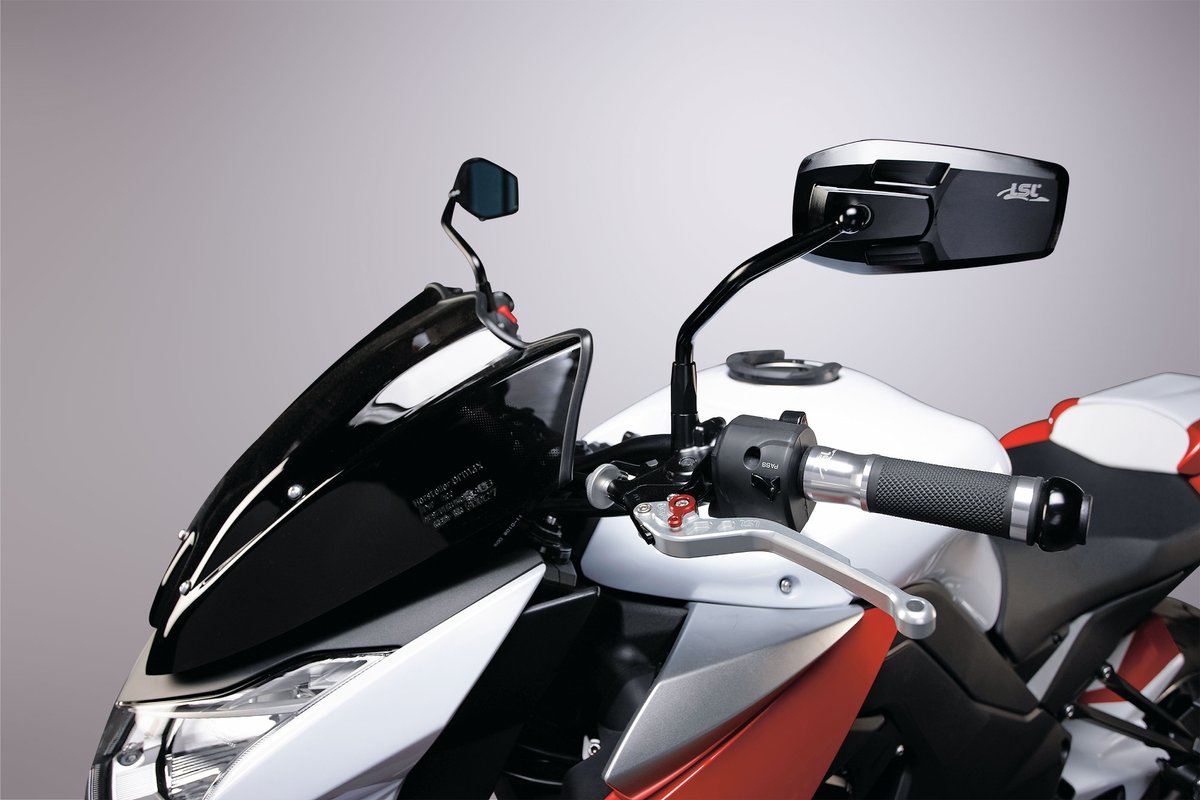 Of course we didn't forget a few purely practical details either. The tank should always be protected against scratches with a tank pad. LSL crash pads protect the engine from ugly scuffs in the event of unwanted contact with the ground.
Kawa's designers put a lot of effort into the exhaust on the new Z, but bikers in Europe prefer the look and sound of a short, brutal, stainless steel exhaust system from LASER on their customised bikes.
---
---