Kawasaki Z 800 – Louis Special Custom Bike
The Louis conversion brings out the show talent in Kawasaki's streetfighter.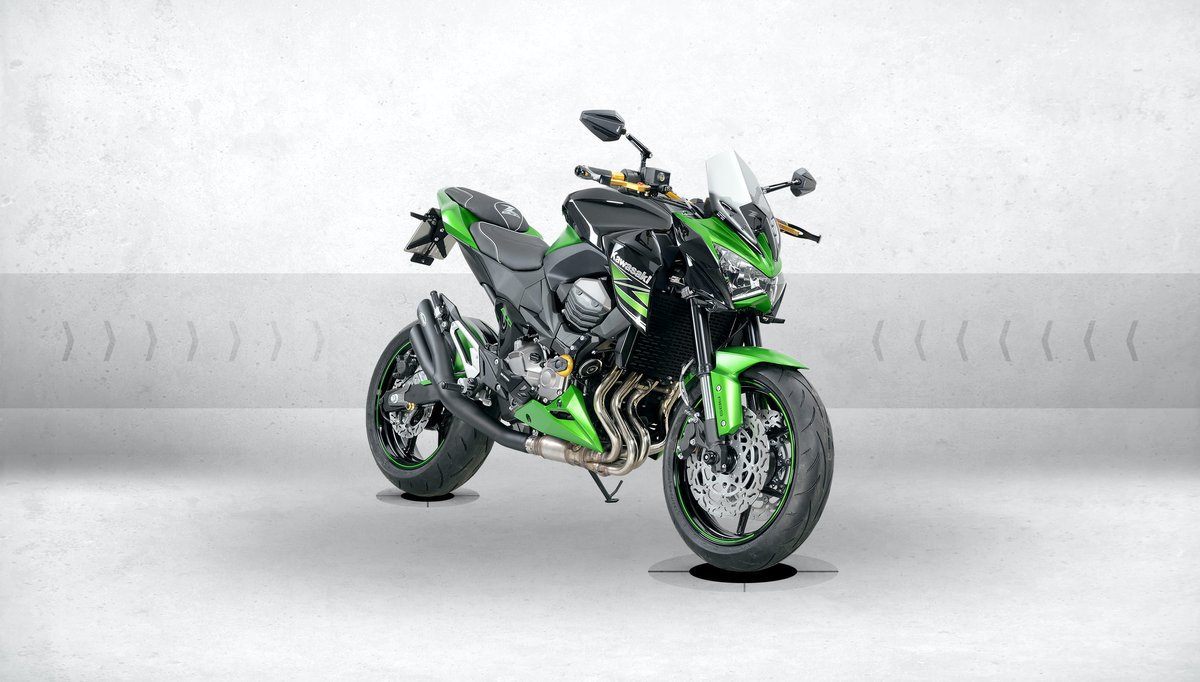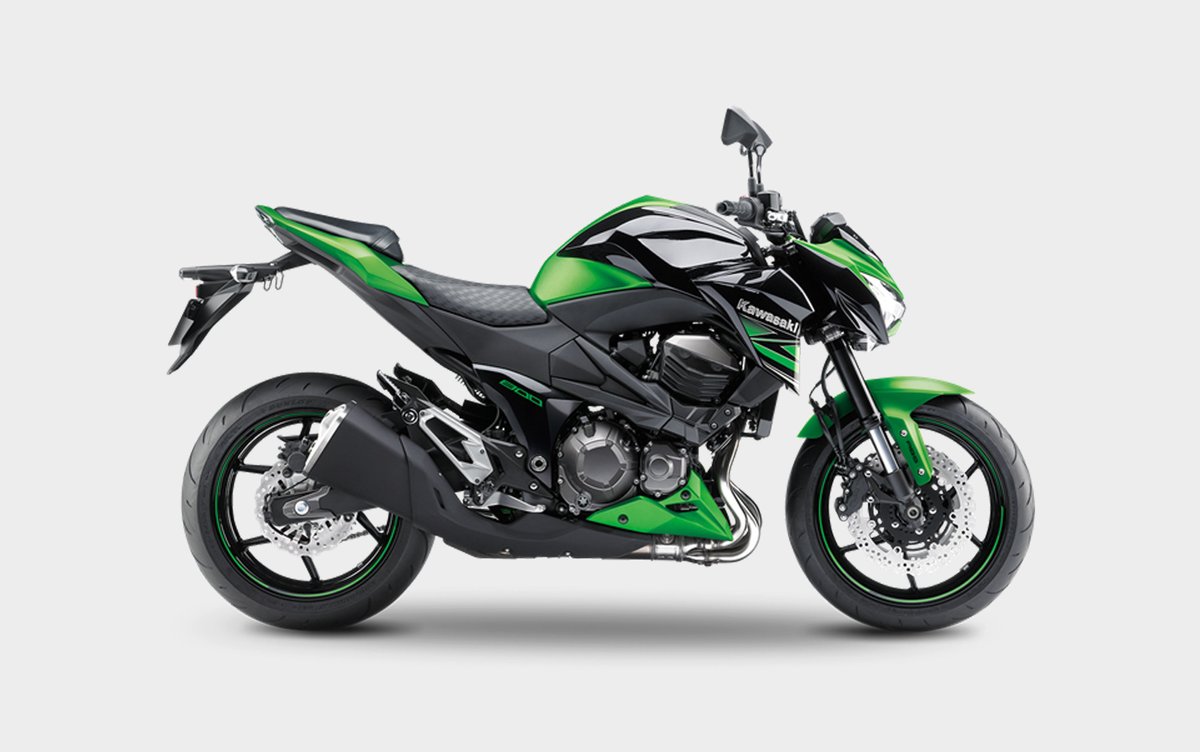 Kawasaki Z 800
If there's such a thing as a sensible streetfighter, then it is the little sister of the Z 1000.
Hardly mid-range – Kawasaki Z 800
With a torque of 83 Nm and a powerful 103 bhp, Kawasaki's middleweight fighter punches well above its weight, compared to the more rev-orientated 600 cc machines. This comes across powerfully in the look of the Z 800, even straight from the factory. What a pleasure to develop the DNA of this machine a little further still!
Handling advantage: High tail plus wide handlebar for the Kawasaki
A real streetfighter should have a raised tail line – our TRW/Lucas rear jack-up kit with type approval gives just the right low-flyer look. And for the perfect finishing touch, we added an elegant slimline license plate holder from Protech (no type approval needed) and a pillion seat cover from Bodystyle in the same colour as the bike itself. And if you'd like a dash more Kawa Green, you couldn't do better than choose a Bodystyle rear hugger and belly pan.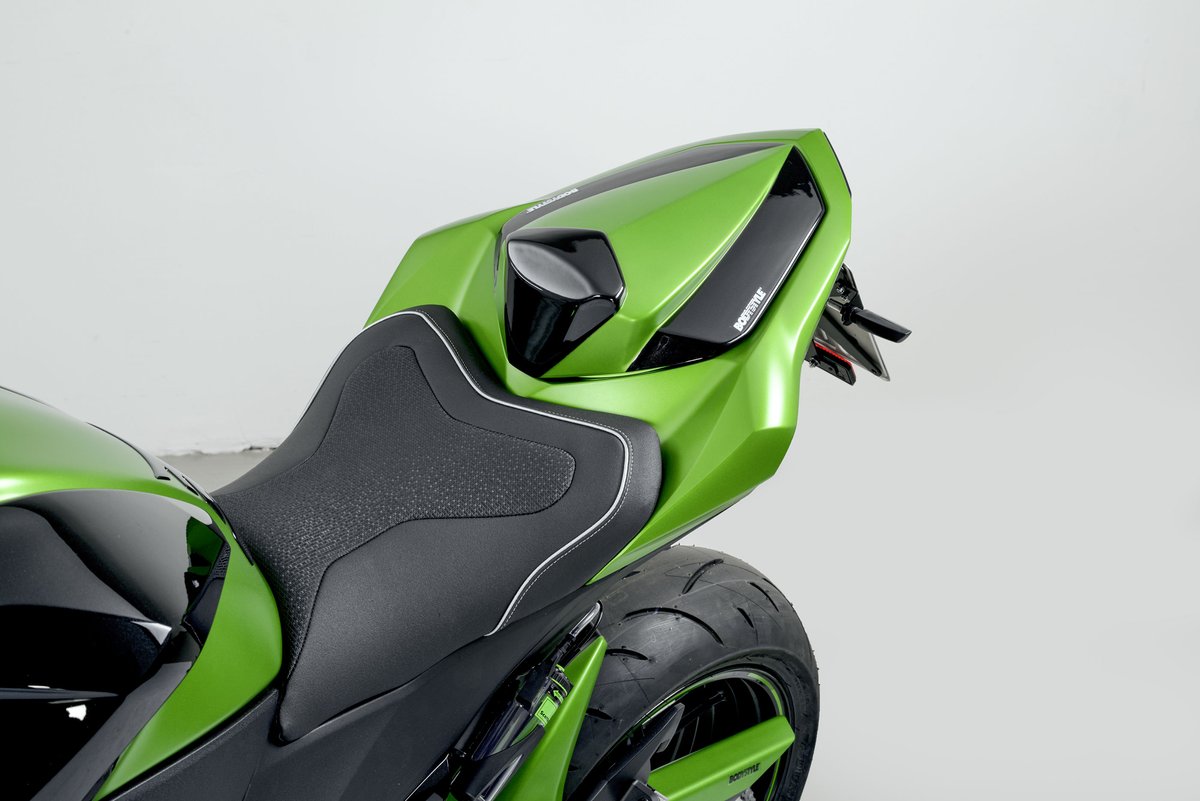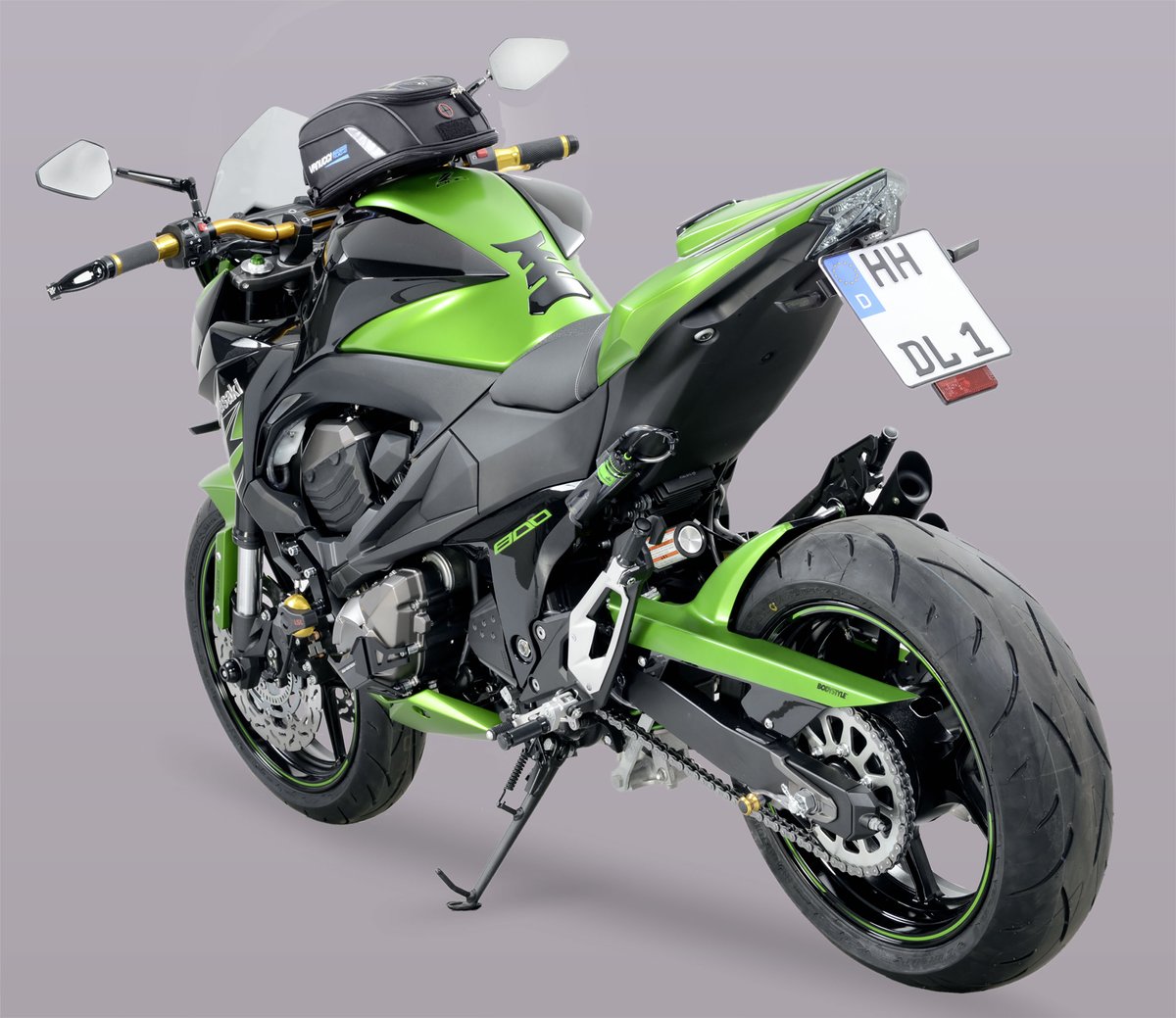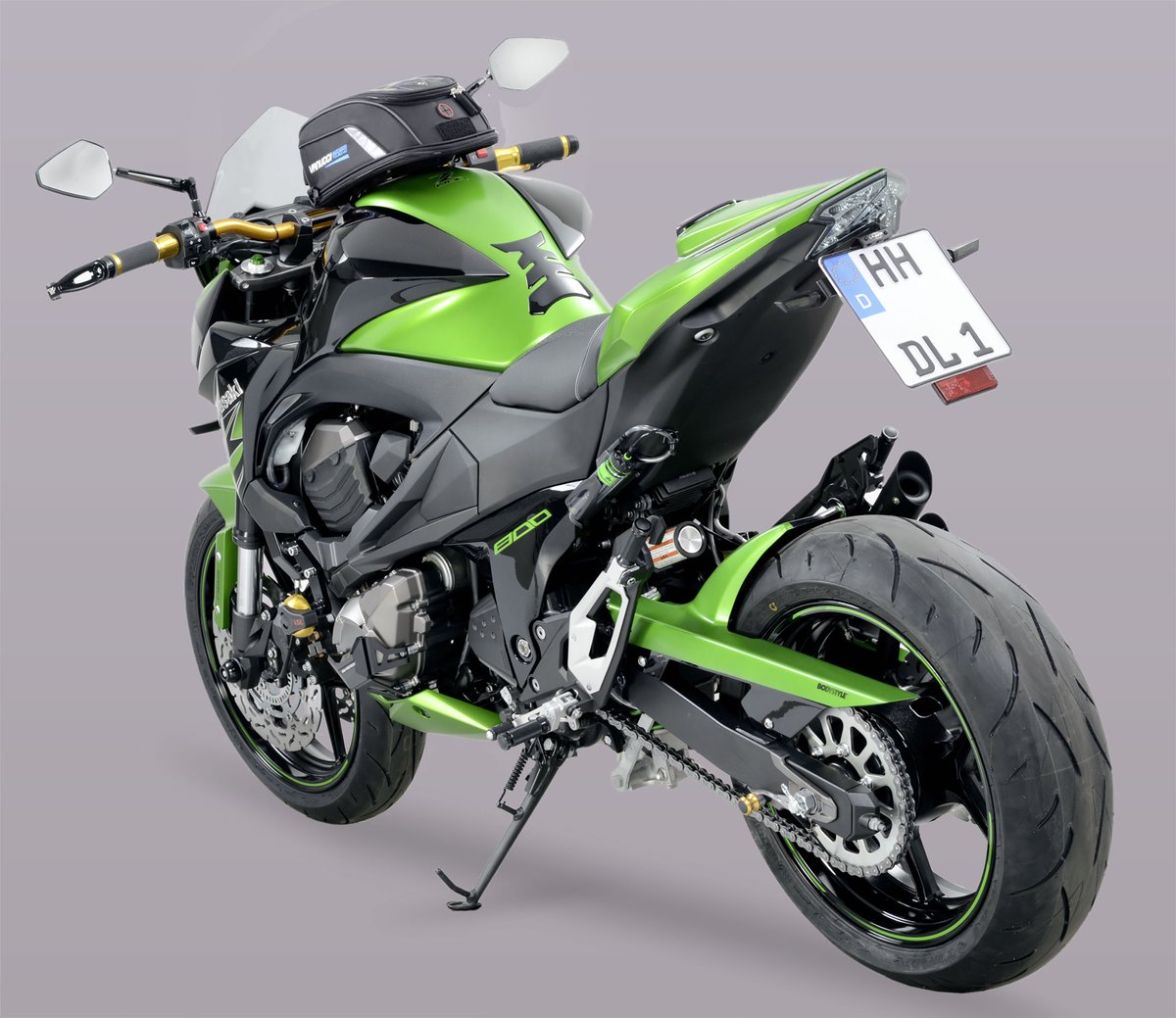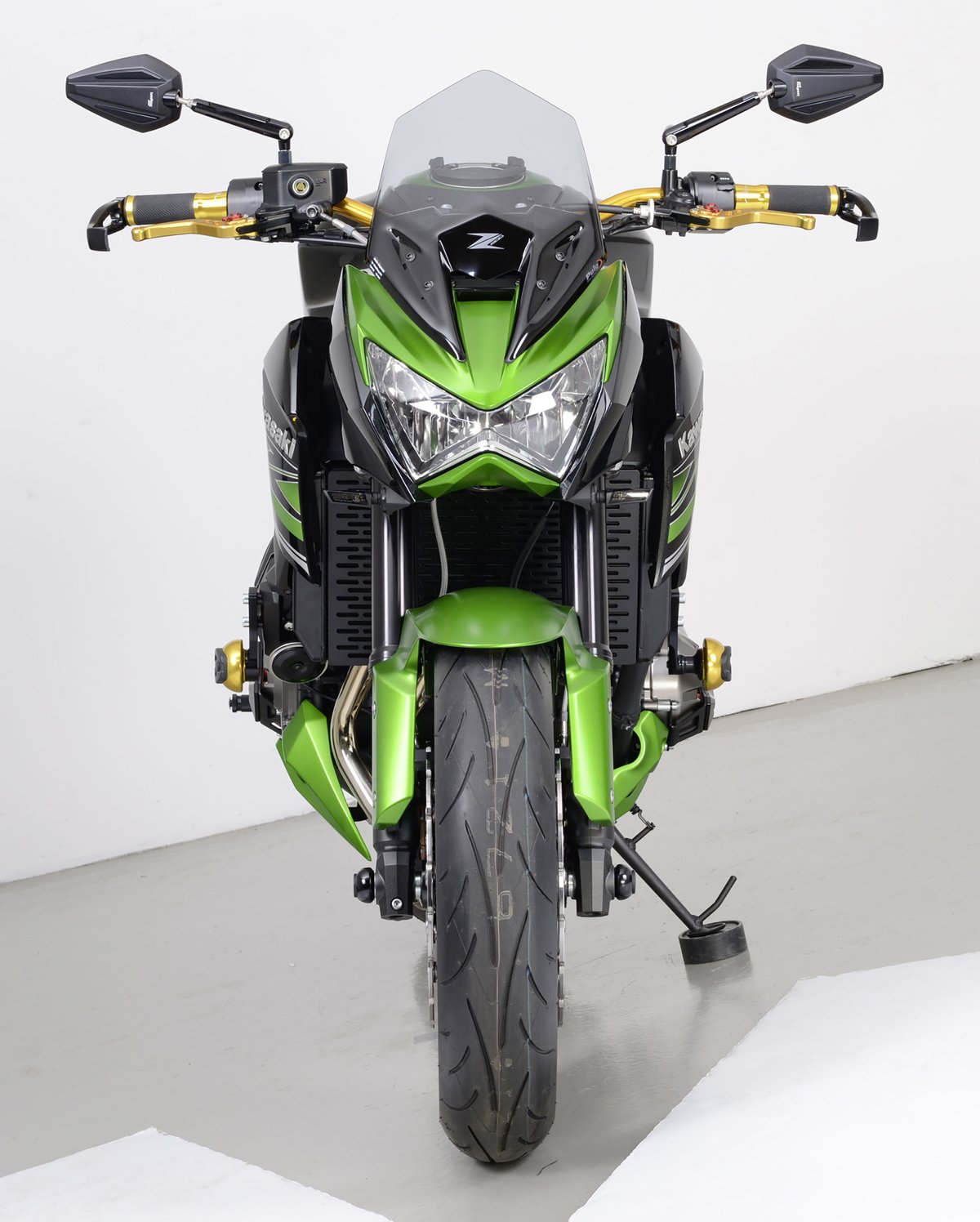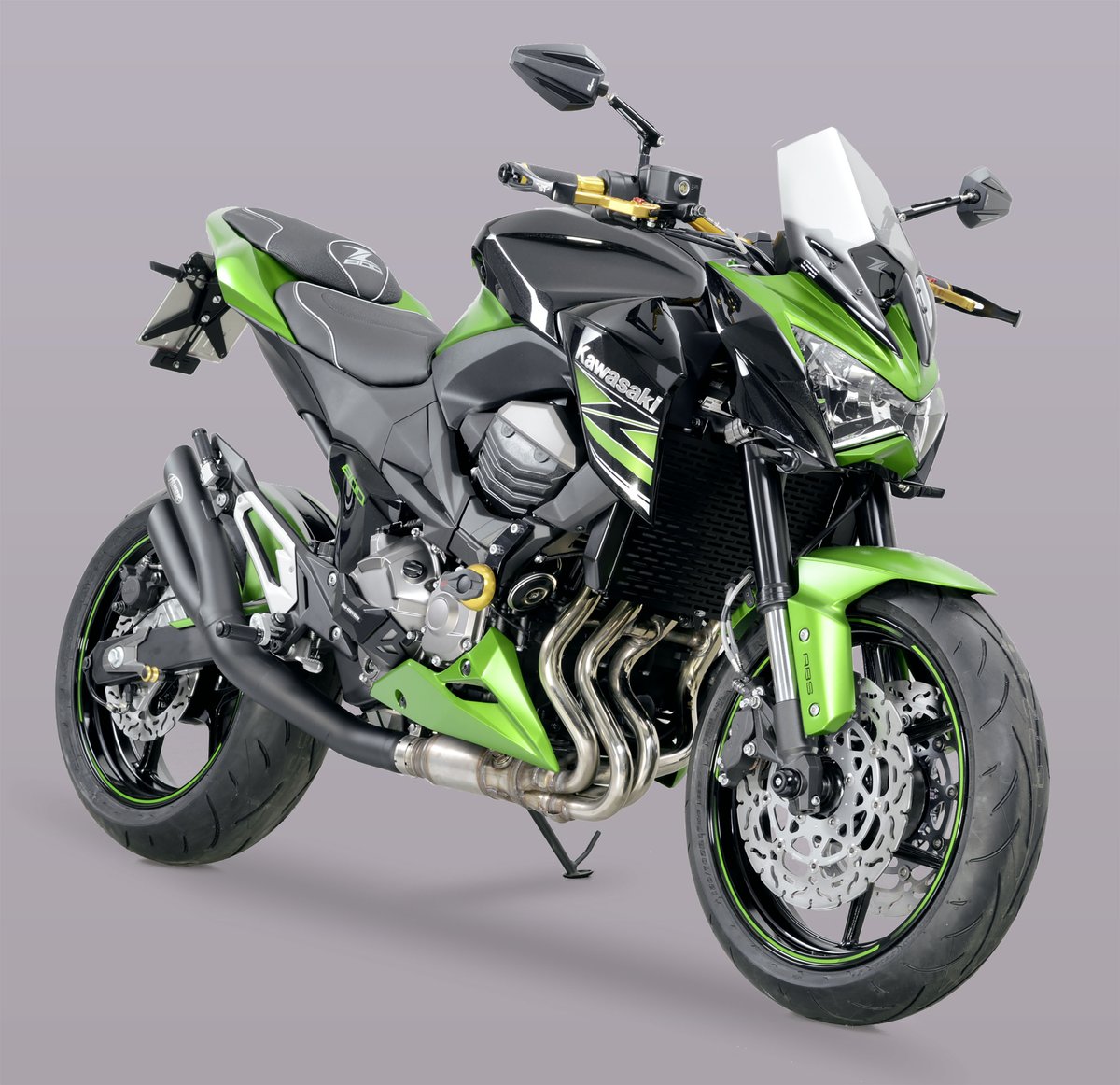 Gold gives a great contrast with the green and makes for an eye-catching feature on our Z. Elegant gold-anodised LSL hand levers, a wider Street Bar aluminium handlebar for better road feel, aluminium-rubber grips, crash pads and paddock stand lifter brackets in this colour add even more class to the styling. Further CNC-machined parts like the LSL lever guards on the handlebar and the elegant, slender Magazi mirrors with E approval round off the new school look with attitude.
The practical side to our Z 800: Wind guard, luggage and more
We certainly didn't want to neglect the practical side either. The essentials for a spin in the countryside or a trip to the city can be stowed in the beautifully finished Vanucci tank bag, which is securely held in place by a tank ring, so dispensing with magnets and straps. Additional wind protection is provided by an elegant naked bike windshield from Puig, while braking power is enhanced with steel-braided brake lines and racing brake discs bearing the famous TRW/Lucas brand name. In case of mishaps, LSL axle guards and a tasteful SW-MOTECH engine cover protector give exposed components extra protection, in addition to the crash pads.
If comfort is an important consideration, especially on long journeys, then you'll certainly appreciate the benefits of a seat from Bagster. On the inside it's built for comfort, and on the outside it's simply a sight for sore eyes. A Hurric-Pro2 silencer delivers a sound to savour plus a considerable weight saving. What's more, it comes with type approval, yet boasts a sporty sound that will send a shiver down your spine.
---
---