Kawasaki Z 900 RS – Louis Special Custom Bike
This Louis conversion makes the stylish Kawasaki fit for touring—and even better-looking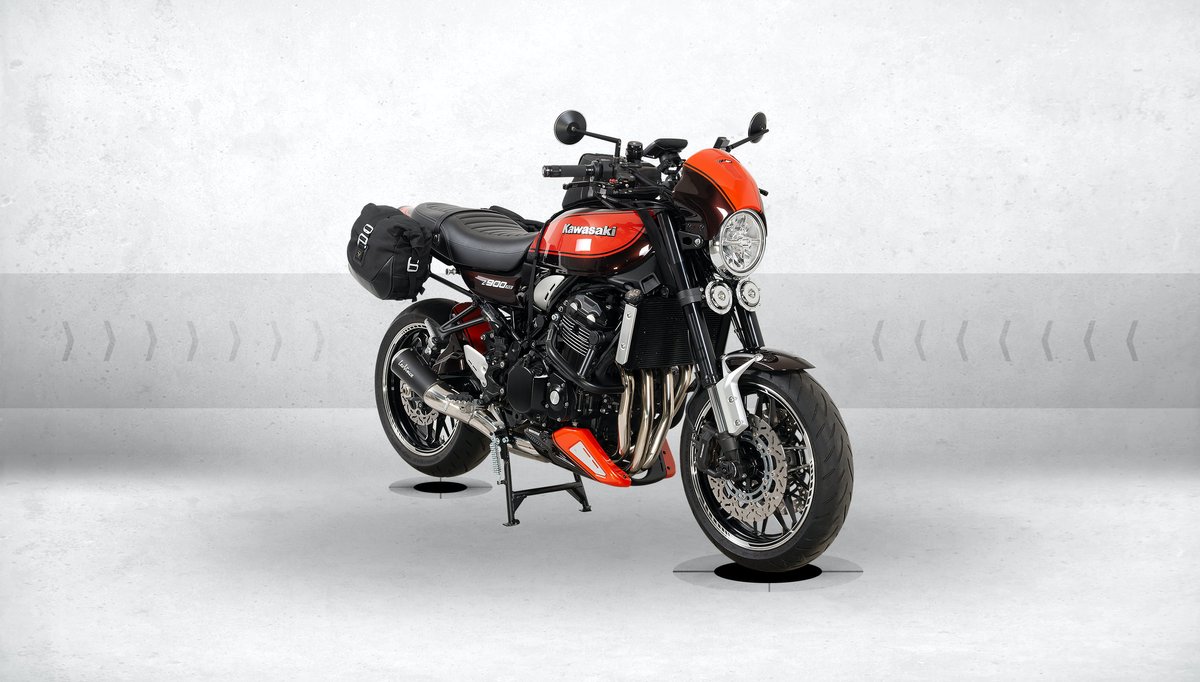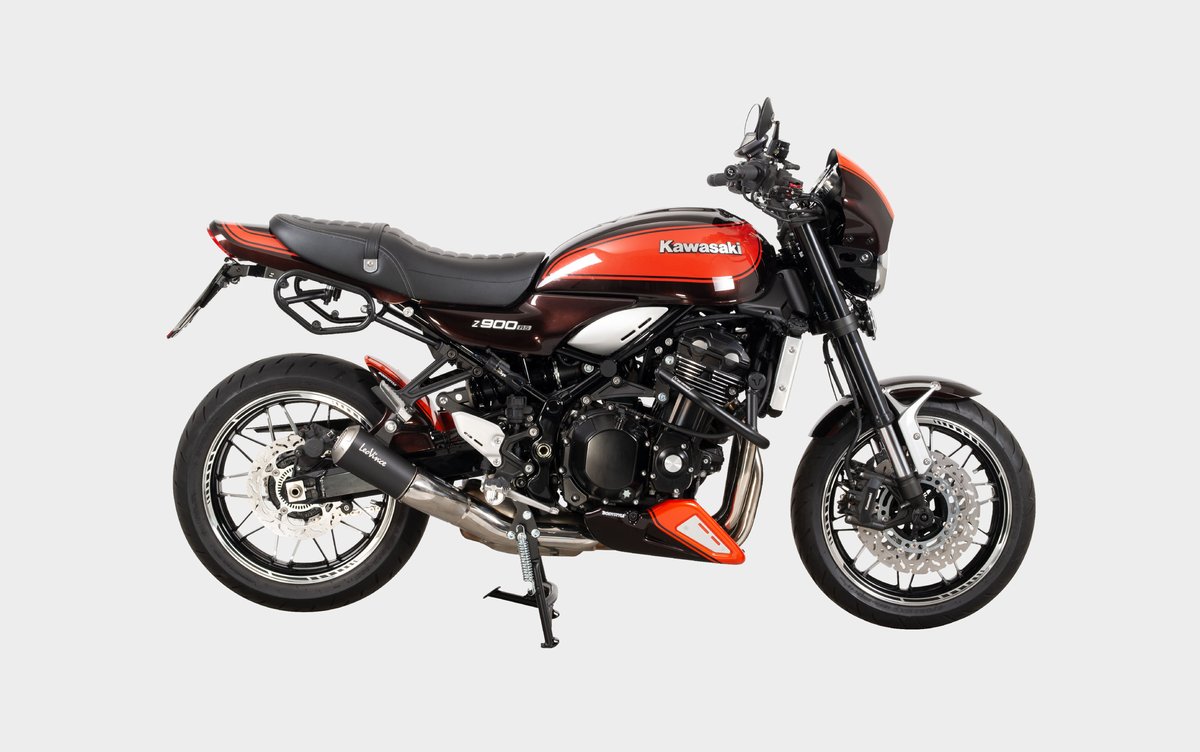 Kawasaki Z 900 RS
State-of-the-art technology and total riding enjoyment packaged in a stunning retro design.
Back to the future – Kawasaki Z 900 RS
Back in 1972, Kawasaki revolutionised the motorcycle world with its Z1 900, and created the first totally Japanese superbike above 750 cc. Seasoned DIY mechanics go all misty-eyed at the thought of this great classic. Every single component was aesthetically crafted and easily accessible on a stunning, albeit not very stiff, double-cradle frame, in which the meaty inline-four engine could be admired in all its unfaired glory. Detlev Louis was the first importer to bring the legendary "Z" to Germany.
The Z900 RS brings the timeless look of the Z series right up to date, and blends it successfully with the technical advances of the new millennium. A modern chassis with a high-quality upside-down fork converts the ample power generated by the big fuel-injected engine into a sporty ride, while the radial brake calipers deliver superb braking performance. This superbike offer plenty of torque in all rpm ranges, so it's equally suited to relaxed cruising and a sporty streetfighter riding style. This bike simply has everything a classic should have. Its owner is not going to want a complete visual makeover, but is sure to go for everything that further enhances its looks and boosts its everyday riding qualities.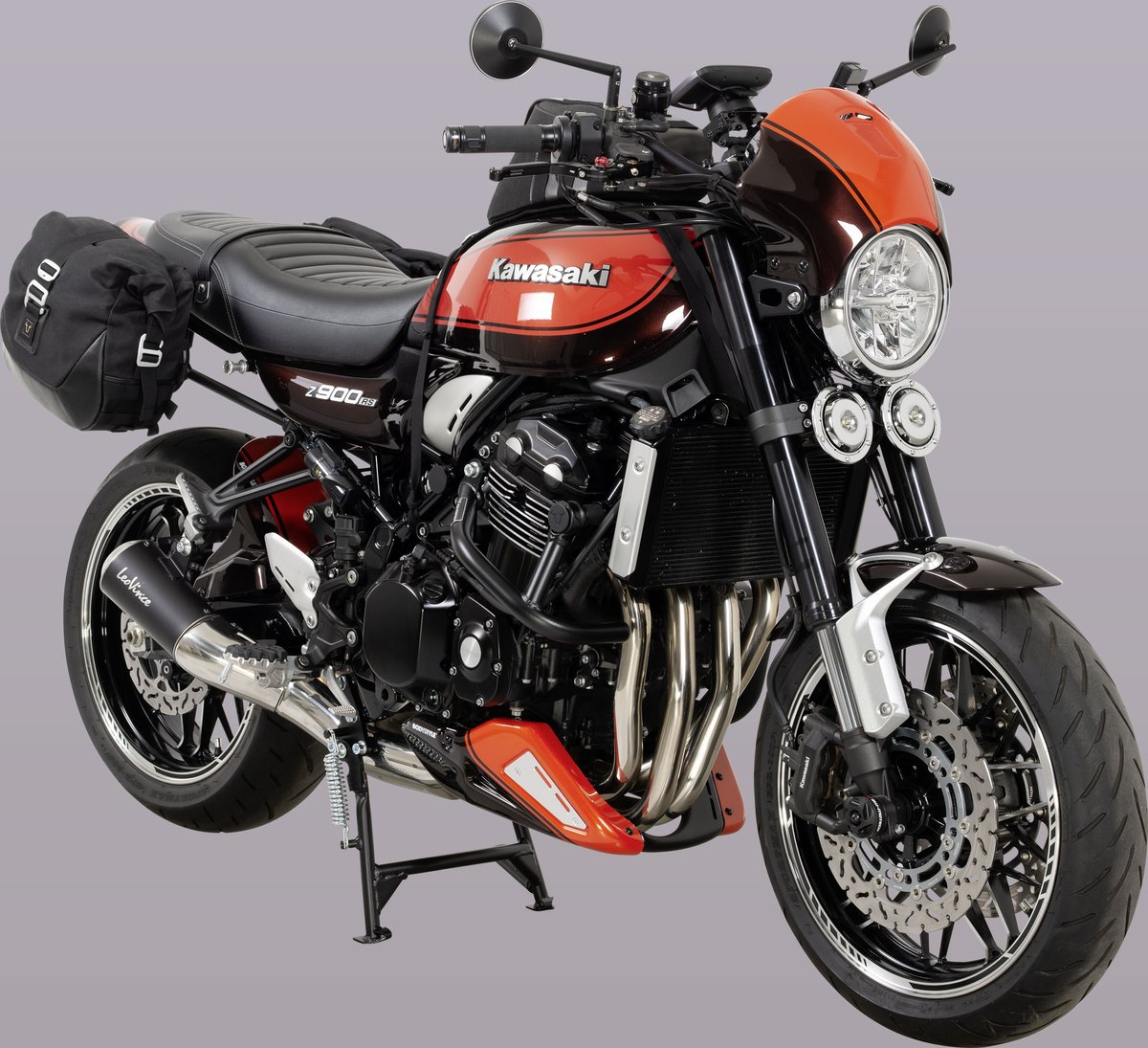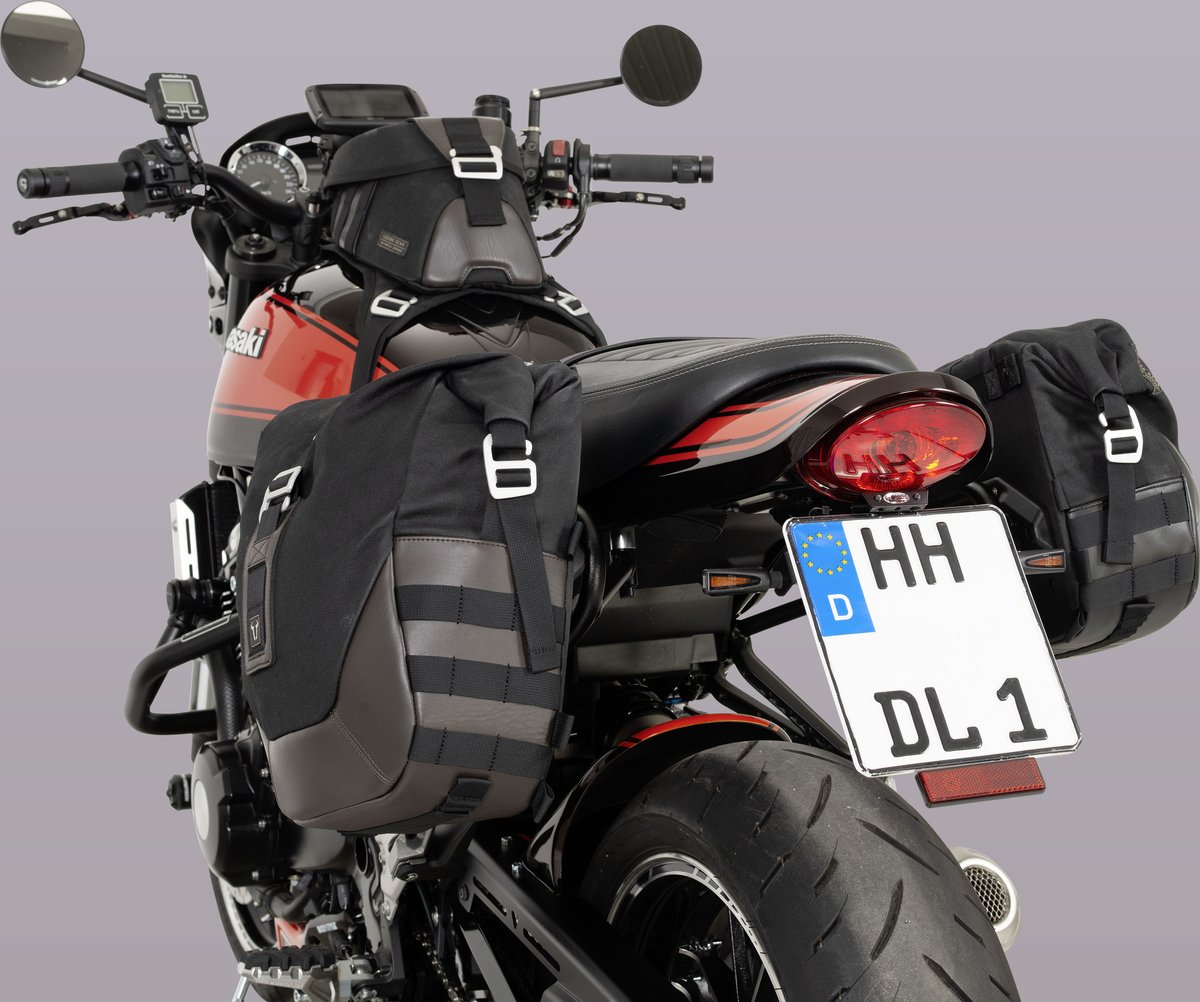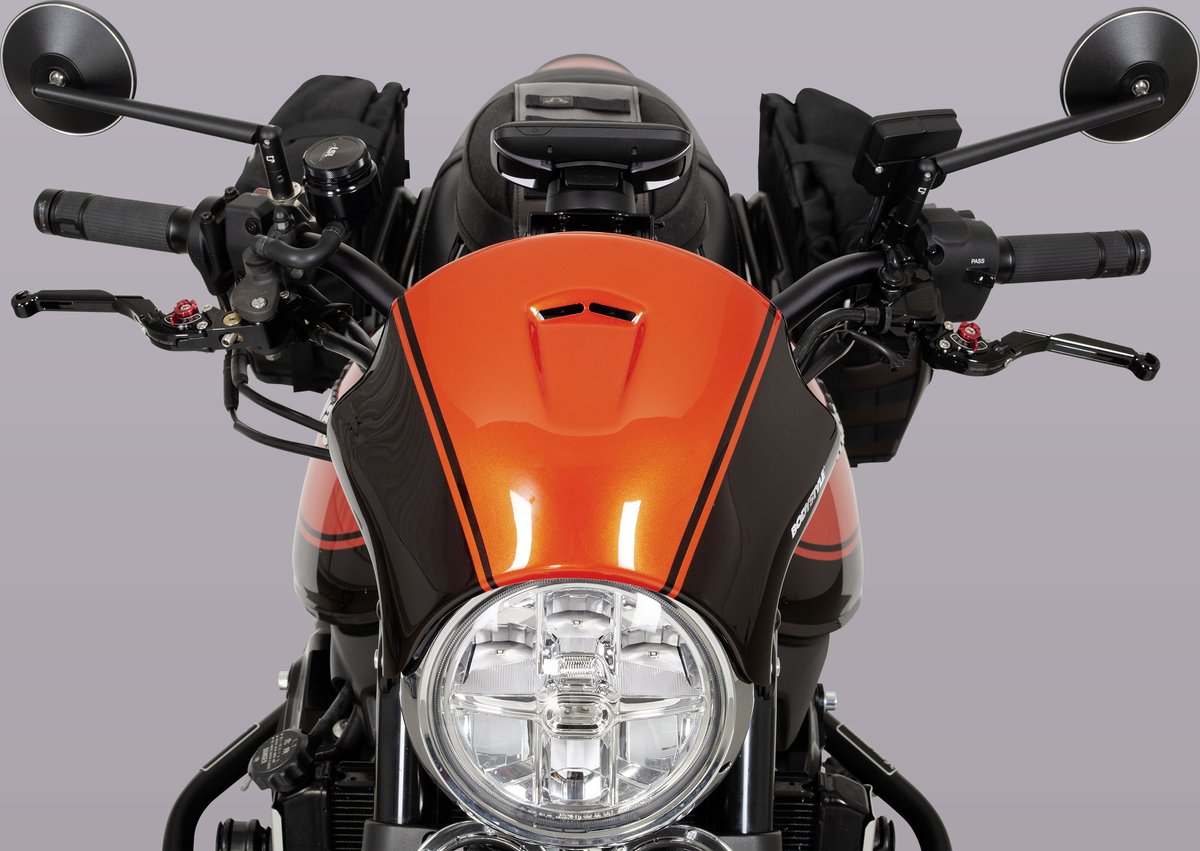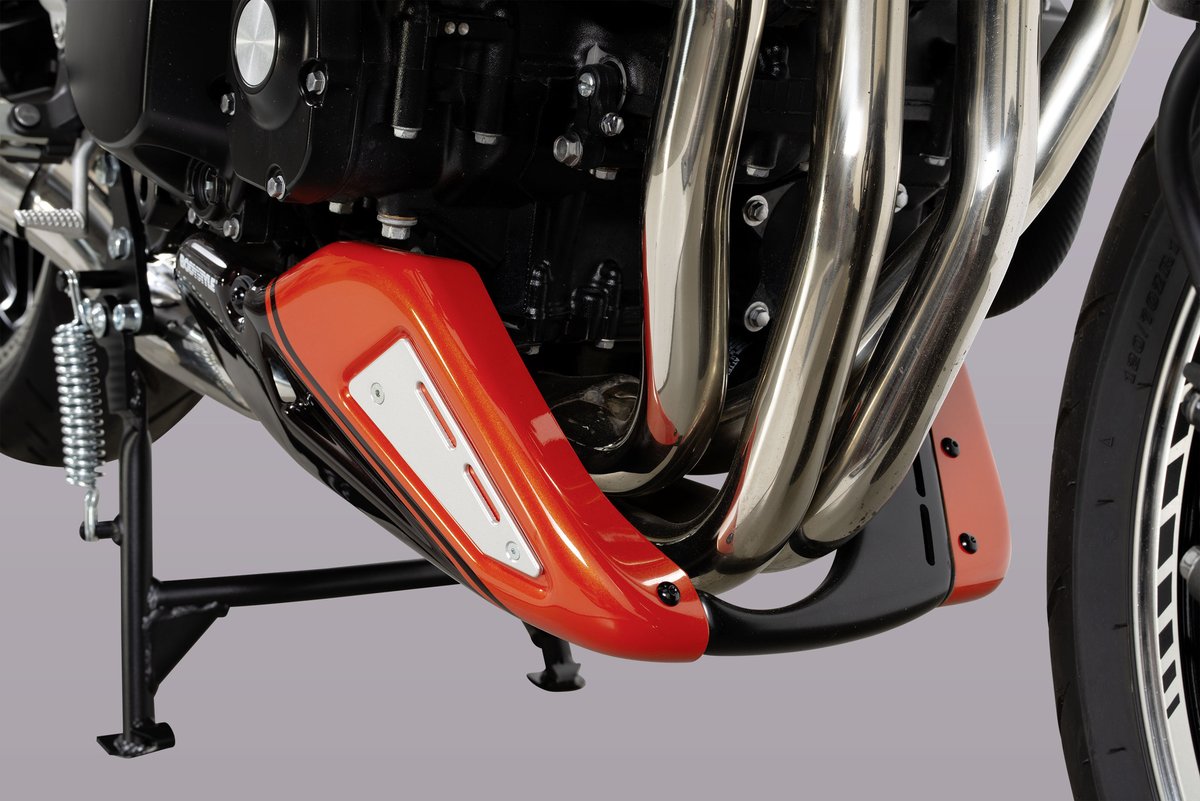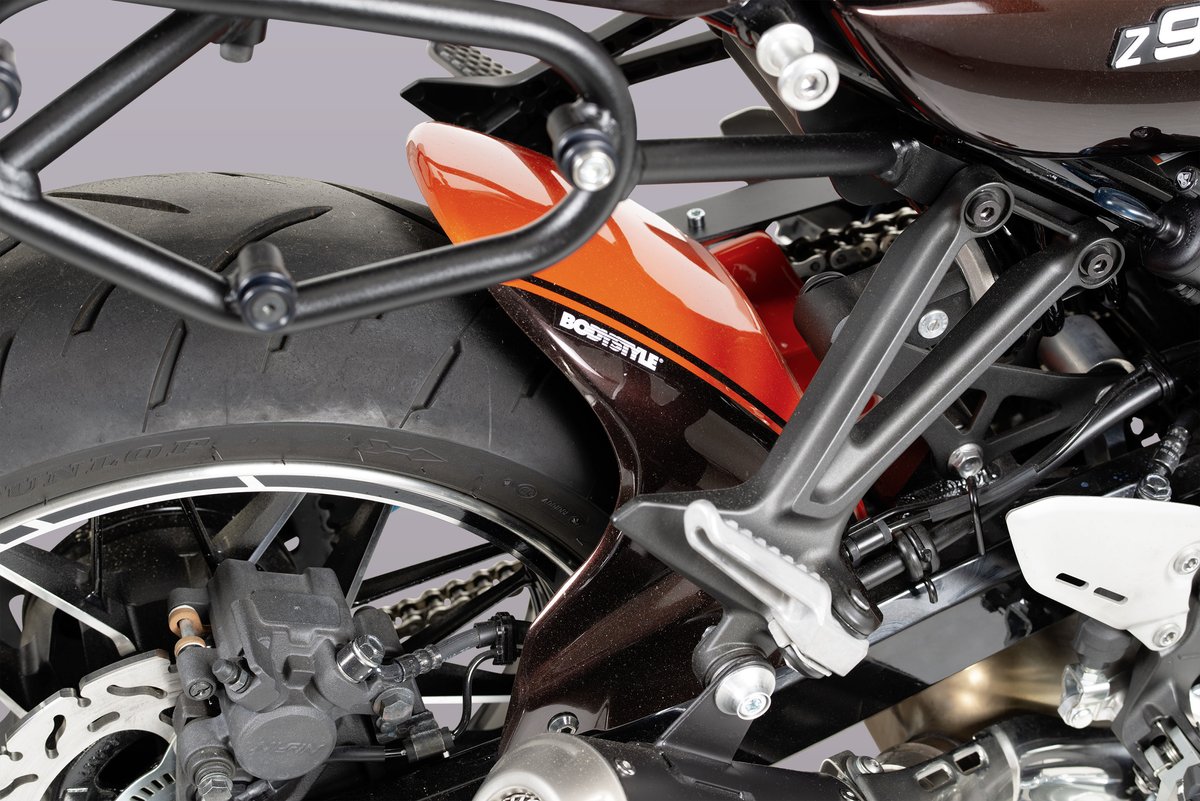 Visual perfection – Plug and Play
The stylish two-tone paintwork with a seventies look makes the RS instantly recognisable from a distance. Additional, shiny paintwork highlights lend the bike an even classier look: belly pan, rear hugger and elegant headlight fairing all complement this thoroughbred superbike beautifully. Bodystyle supplies the parts ready for installation.
Attractive, CNC-machined mirrors from gazzini, top-quality grips with aluminium sleeves, an LSL brake fluid reservoir, and ergonomically adjustable CNC hand levers from Puig provide the finishing touch to the cockpit. A wider, black gazzini handlebar optimises the road feel and makes your riding position that much sportier. Tiny but powerful gazzini LED turn signals, integrated into the ends of the handlebar, harmonise effortlessly with our aftermarket flasher unit. If you have a love of detail, you'll replace the standard valve caps with piston-shaped aluminium caps.
When the original, conventionally drilled brake discs reach their wear limit, if not before, they could be replaced with more modern-looking racing wave brake discs—this will be down to individual taste.
Admittedly the sound of a Euro 4 compliant exhaust system doesn't rock in nearly the same way as the Marvin Race or Kerker 4/1, back in the days of the original Z, but the Leo Vince LV-10 on our RS certainly delivers a seriously sexy look, top-class engineering and reduced weight.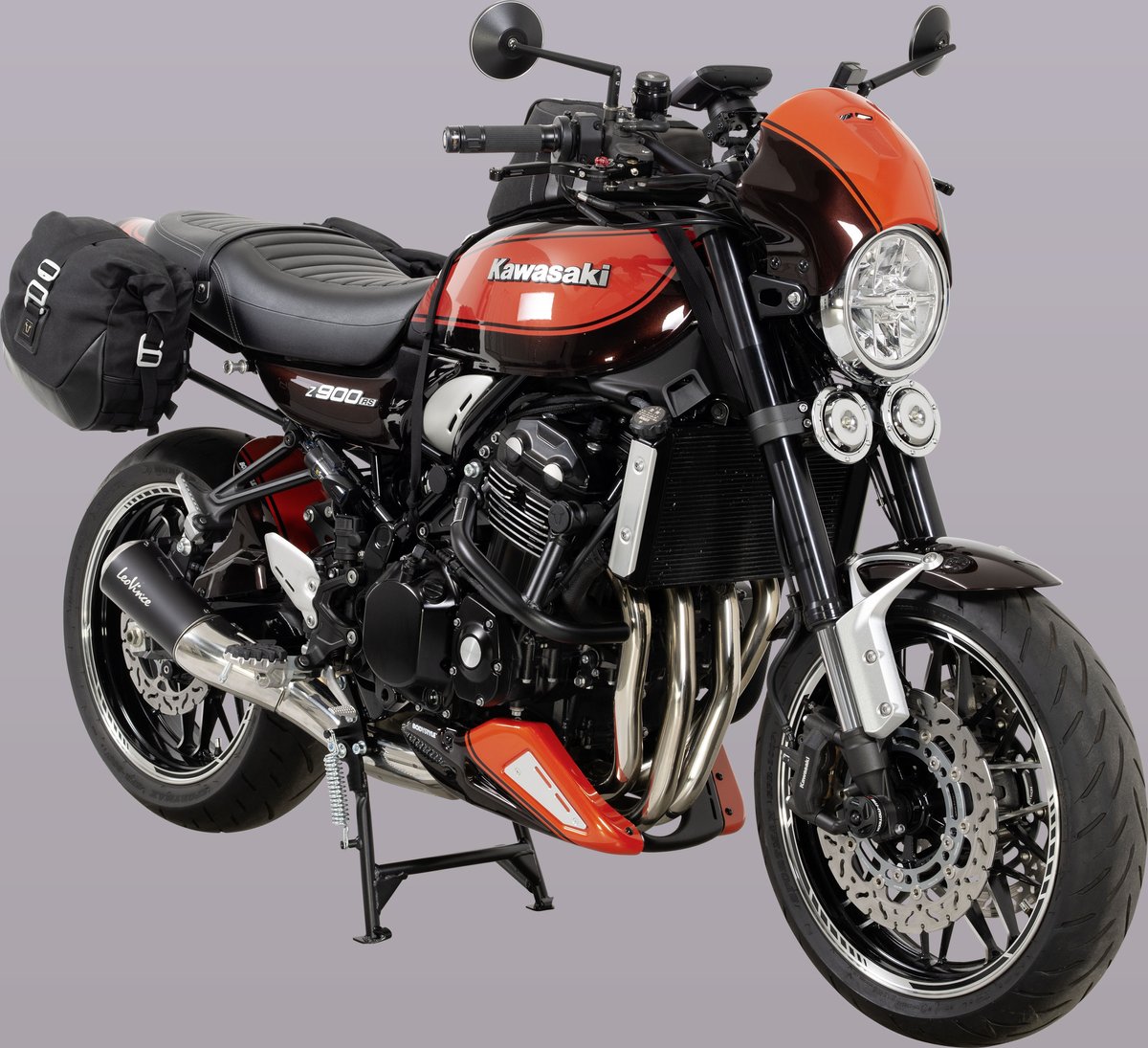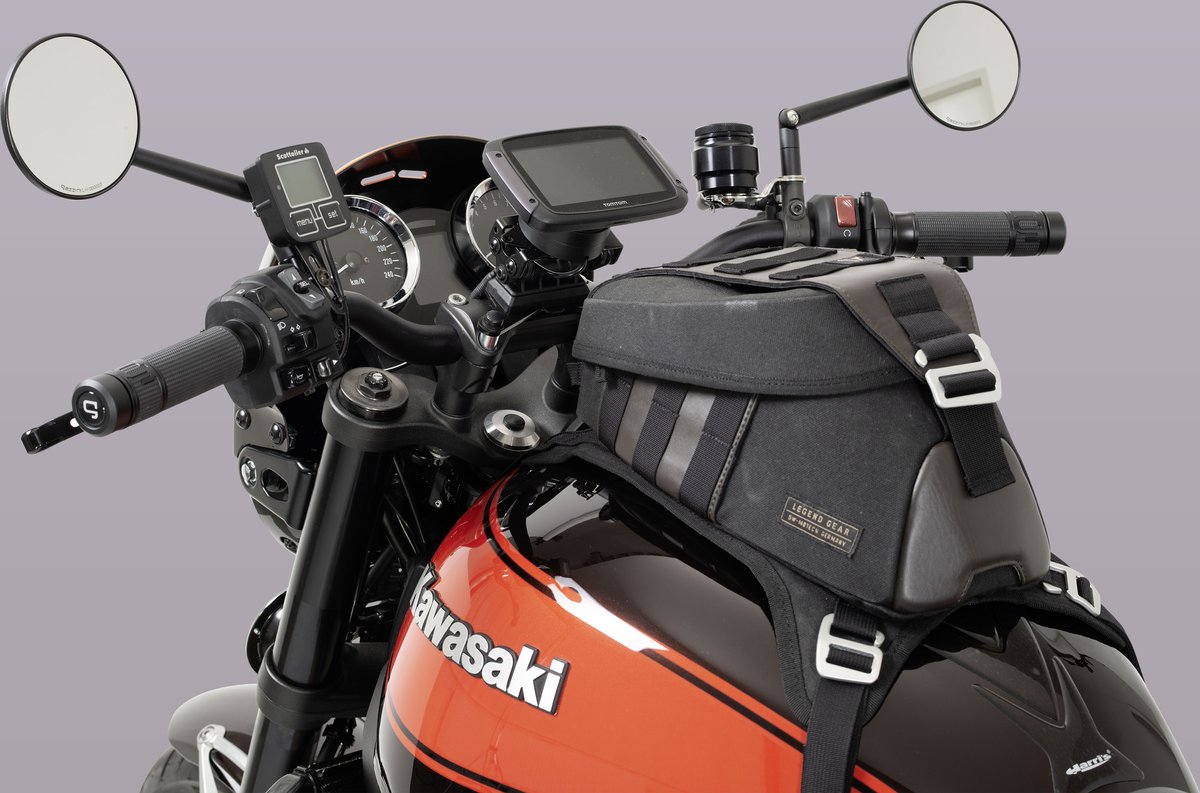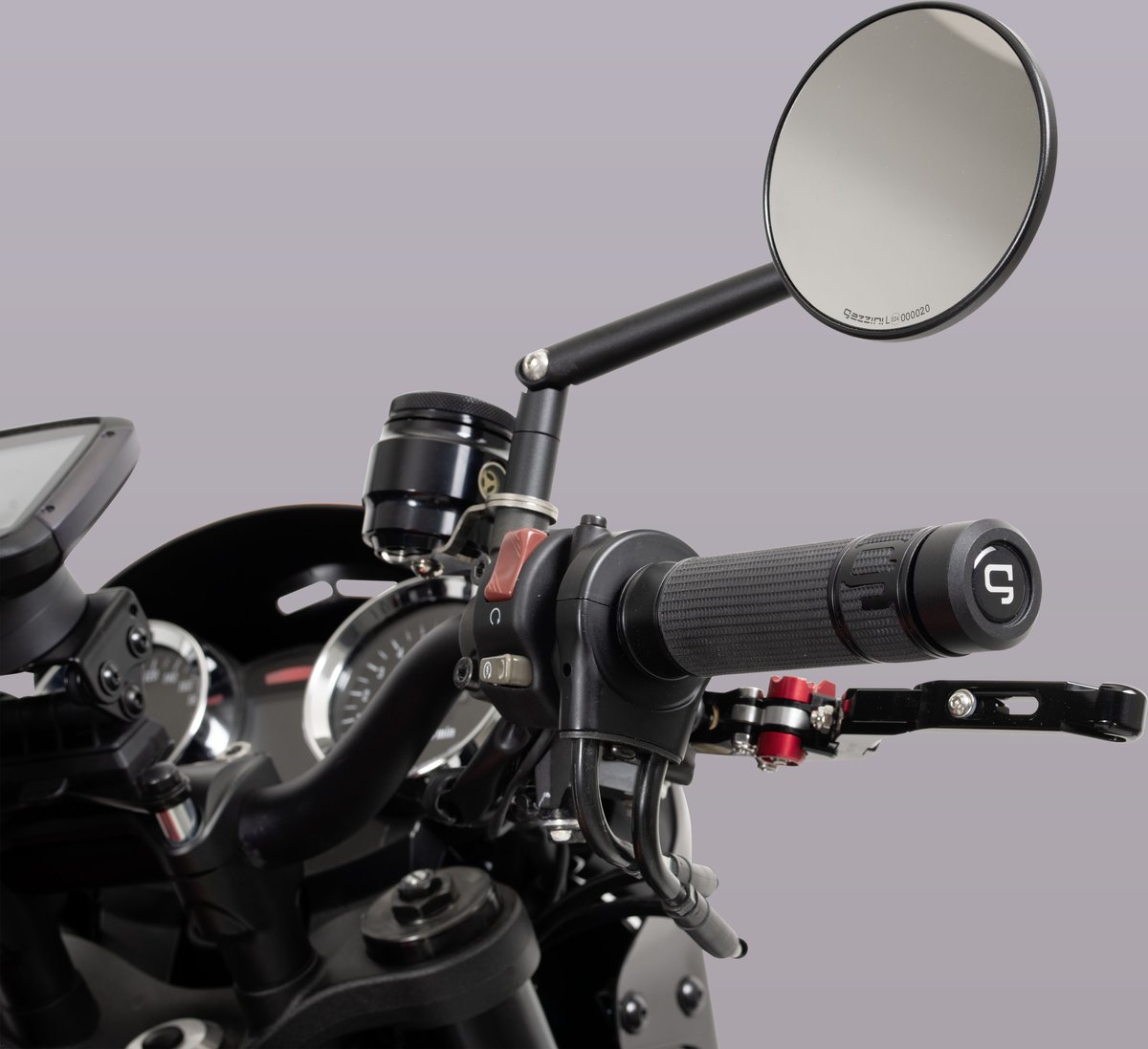 Optimisation for every day and touring
The Kawasaki is a great bike for travelling. If you want to spare this beauty the indignity of side racks, you couldn't do better than to choose weatherproof Legend Gear panniers, which can be mounted very securely to the bike with the specially designed SLC carriers. A tank bag with the same design is also very handy for everyday use. The fully electronic eSystem from Scottoiler saves you the hassle of greasing the chain, and also extends chain life enormously. A GPS sat nav, e.g. from TomTom, will guide you reliably to your destination. With a mount from SW Motech, the sat nav can be positioned in the middle of the handlebar for easy reading.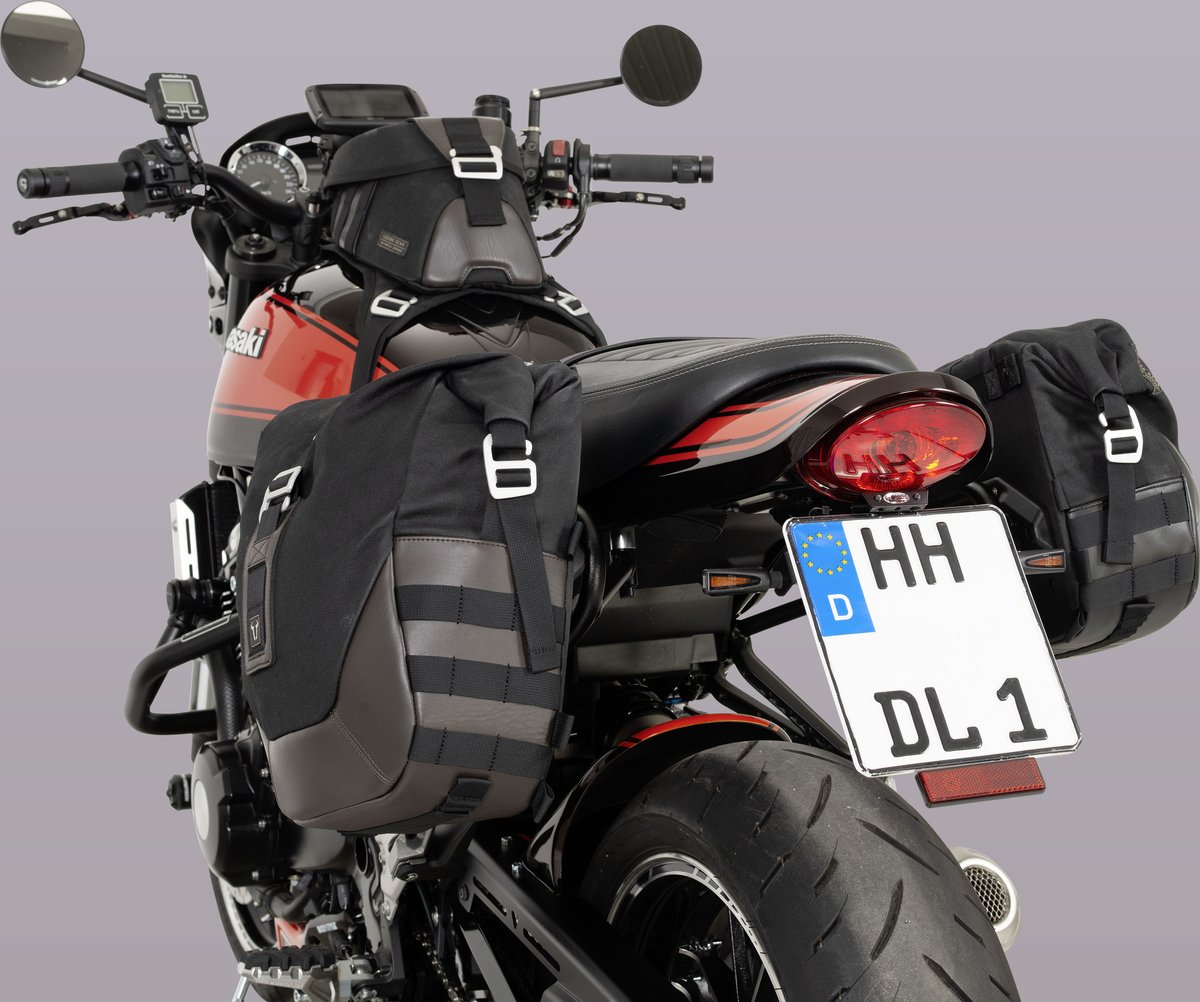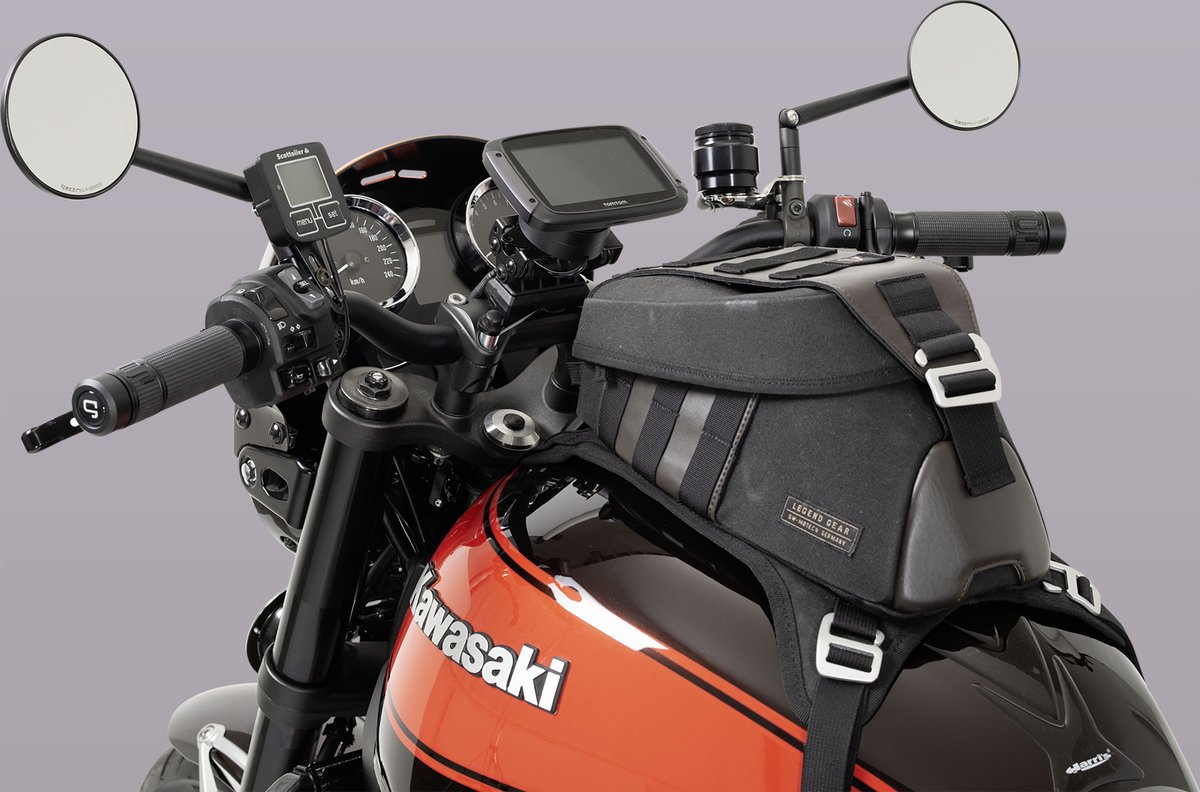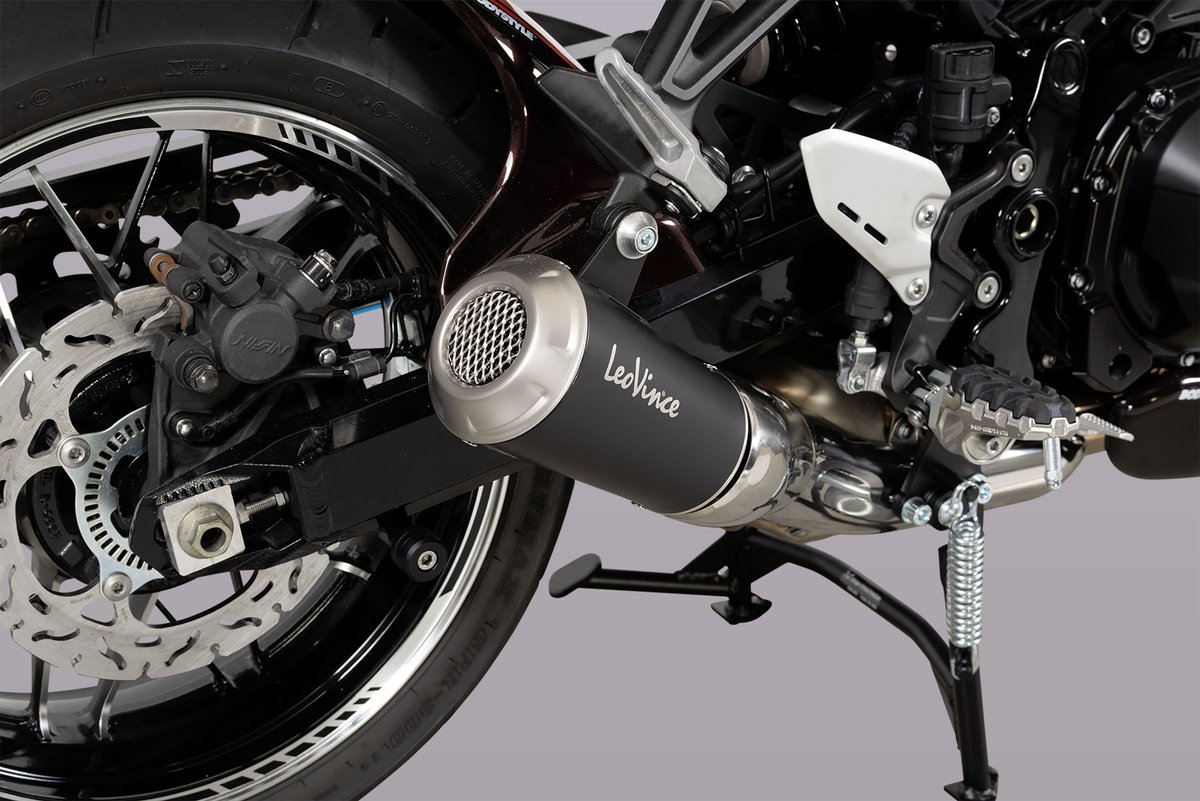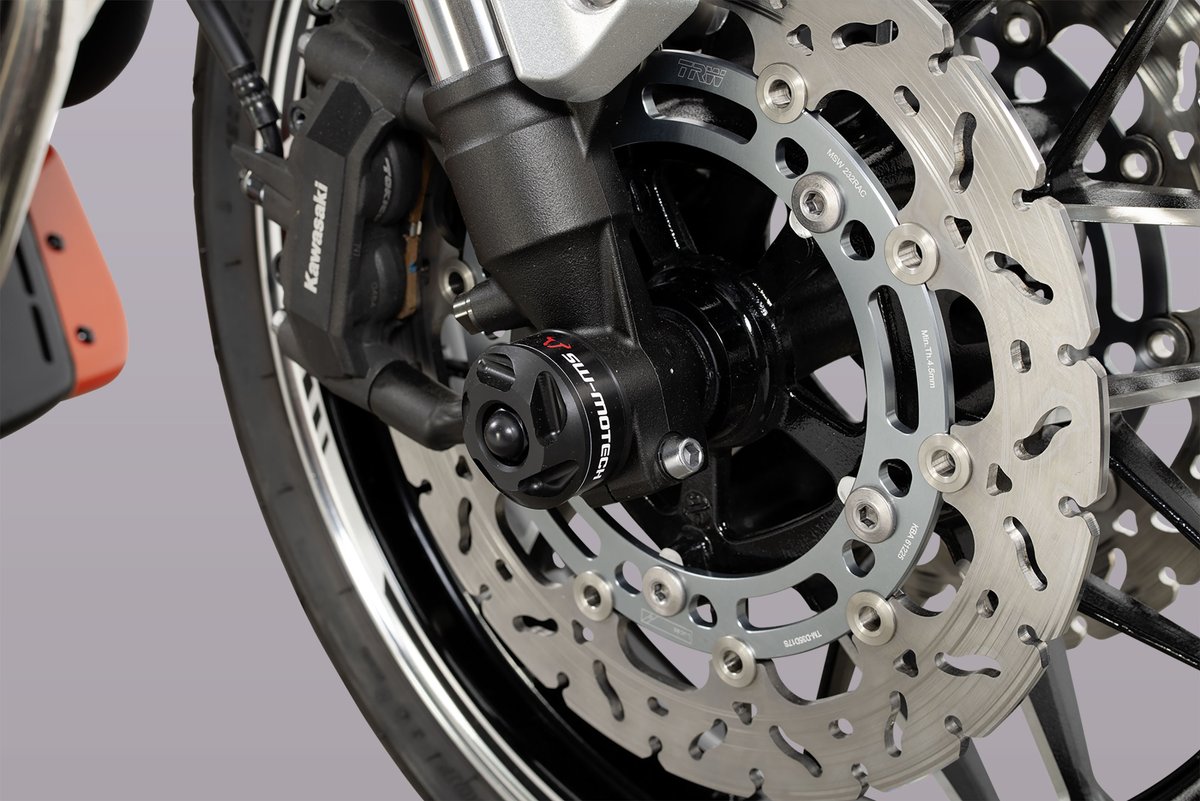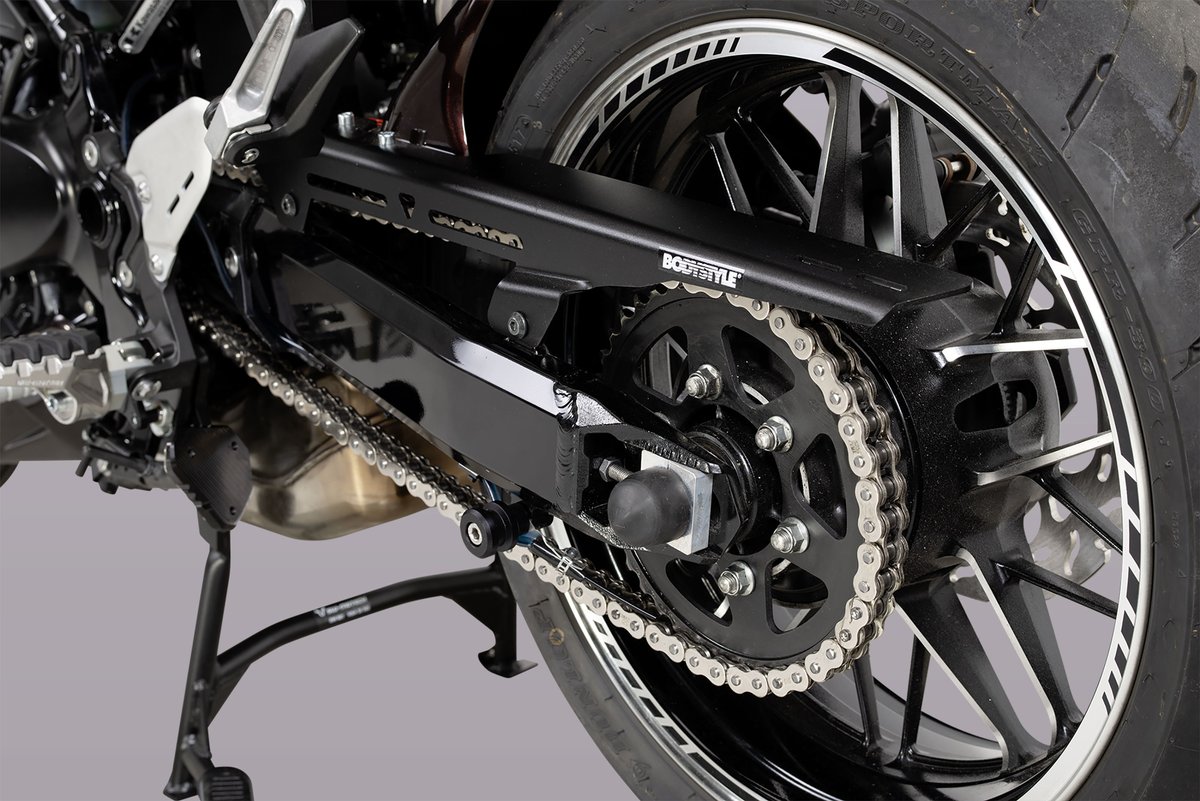 Especially when your bike is fully laden for a long journey, it will stand considerably more stably on a centre stand from the same manufacturer. And a centre stand is always really useful when you're servicing or cleaning and polishing your machine, and also when you lay it up for the winter. To improve the stability of the sidestand on loose ground, you can install a sidestand foot enlarger.
In everyday use, it's a wise move to protect the engine against costly damage by installing a crash bar. Here too, we opted for SW Motech and, at the same time, we equipped the front axle with unobtrusive crash pads. A twin horn is highly recommended for getting yourself noticed more easily in hazardous situations.
---