Kawasaki Z 1000 (2003–2006) – Louis Special Custom Bike
The first generation of Kawasaki's streetfighter was sold in Germany from 2003 to 2006. With its radical design, it never had pretensions to being everybody's darling. And we have made it a little bit more radical still.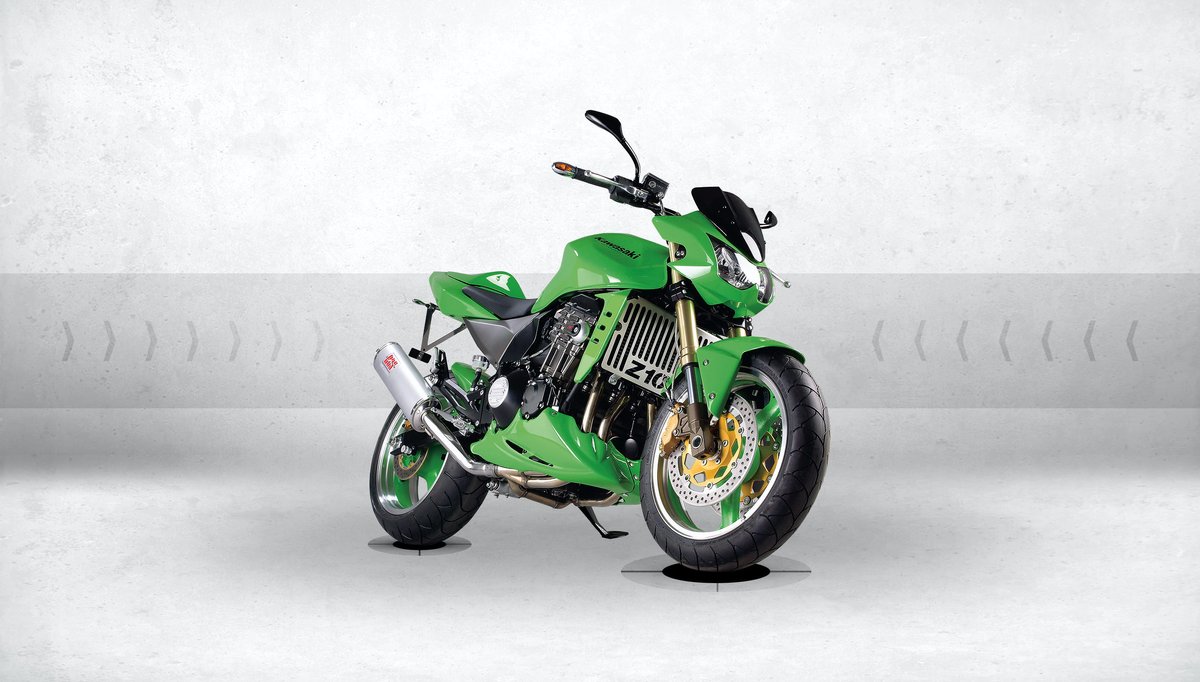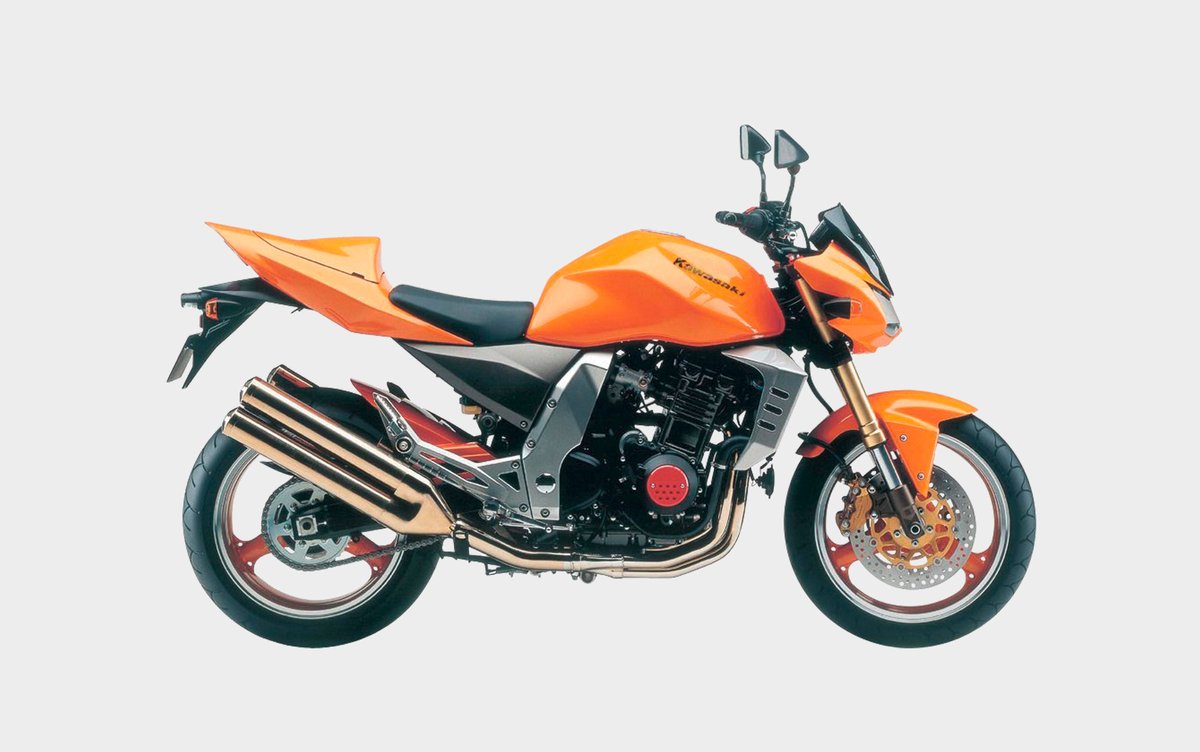 Kawasaki Z 1000
The fans had long waited for this: in 2003 Kawasaki at last produced another "Z". And it fulfilled every expectation.
Almost a legend in its own right – Kawasaki Z 1000
Just like the original Z 900 some 40 years ago, which instantly won so many bikers' hearts, this new "Z" unleashed similarly euphoric must-have feelings in the biking scene. In the meantime, the first generation of the new Z series has almost become a modern classic itself, as an inexpensive second-hand machine, but more especially as a superb basis for a customised conversion.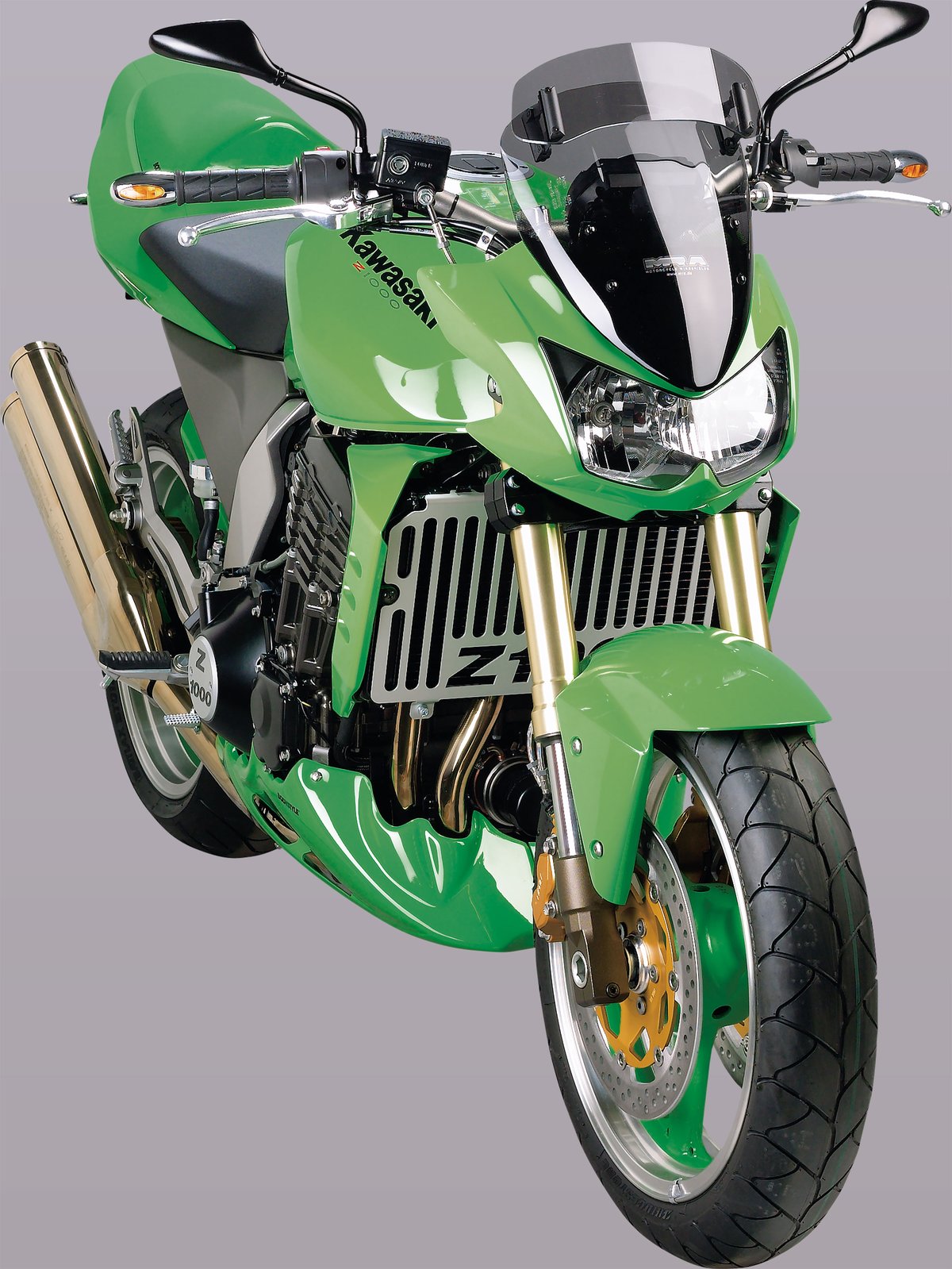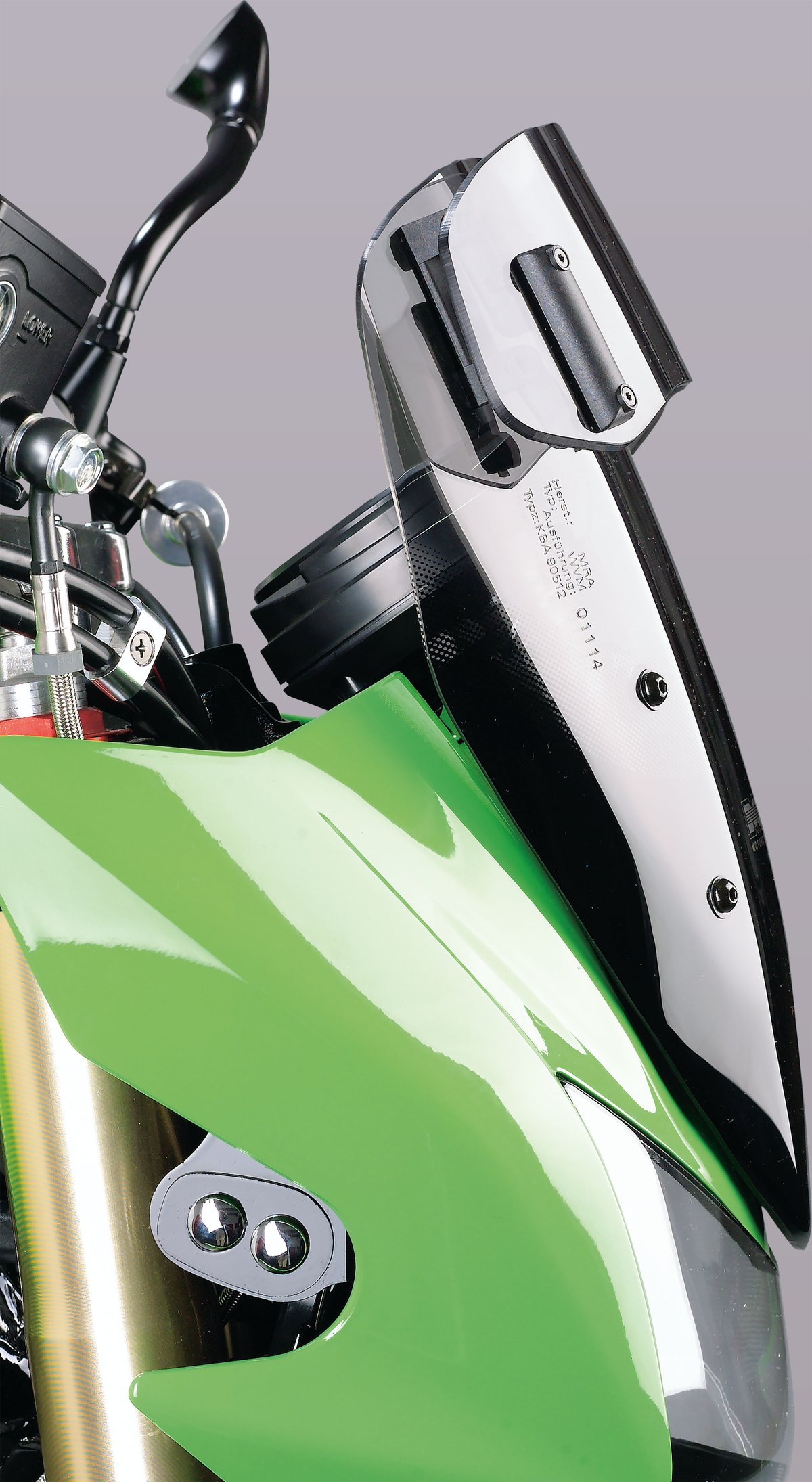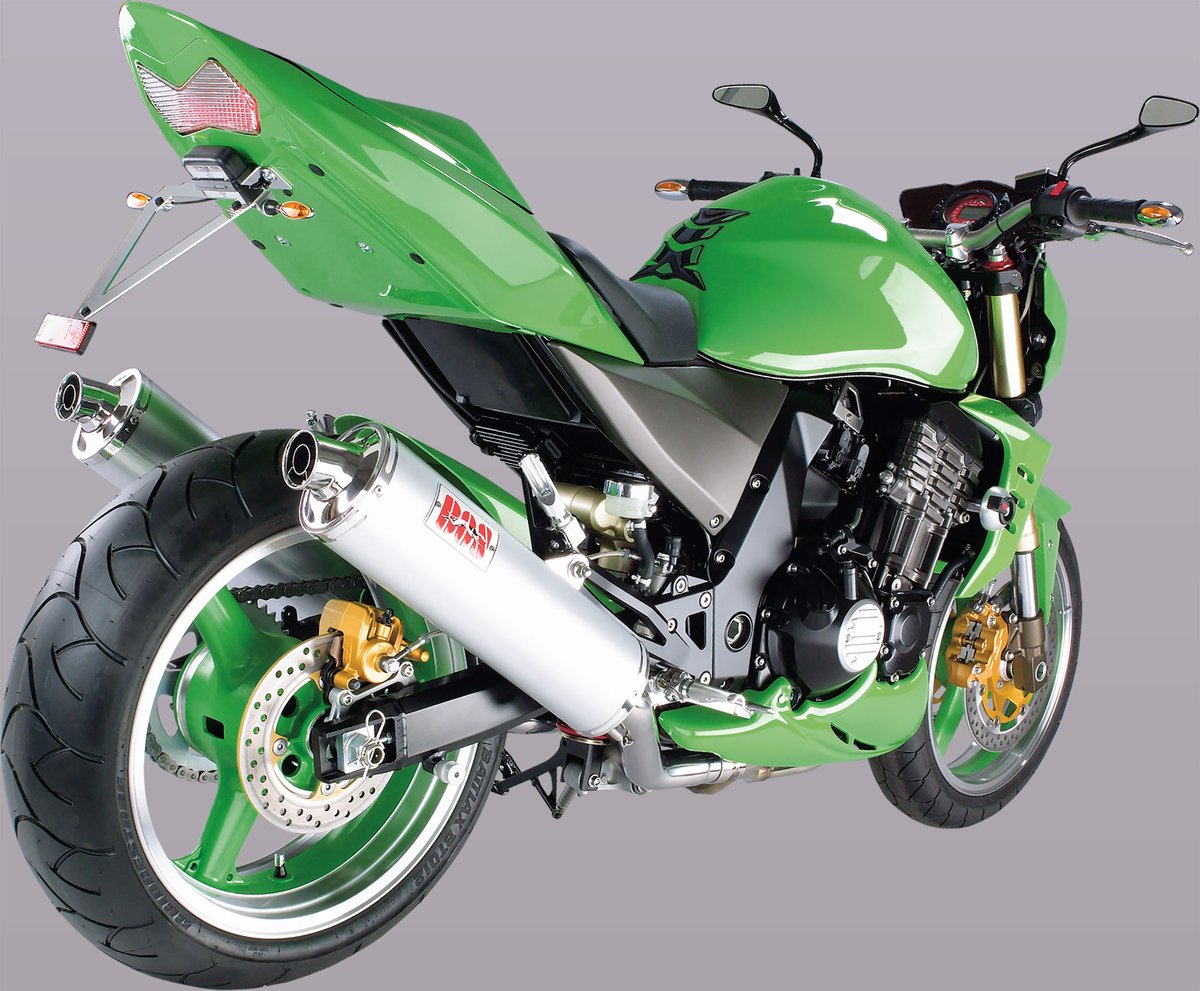 Clear-cut colour concept and lots of details
A well balanced colour scheme is important for a clean look. A belly pan in the same colour as the bike adds an extra touch of style. Parts from Bodystyle need to be test-fitted before taking them to be painted. The visual focus of the Z is black – so to create a harmonious overall look, we have also sprayed the side frame cover and footrest wings black.
This styling gives the bike a very streamlined look, yet still offers lots of eye-catching highlights. Freed from the original turn signals, the design of the fairing can really be appreciated. E-approved bar-end turn signals from Kellermann provide a stylish and street-legal replacement.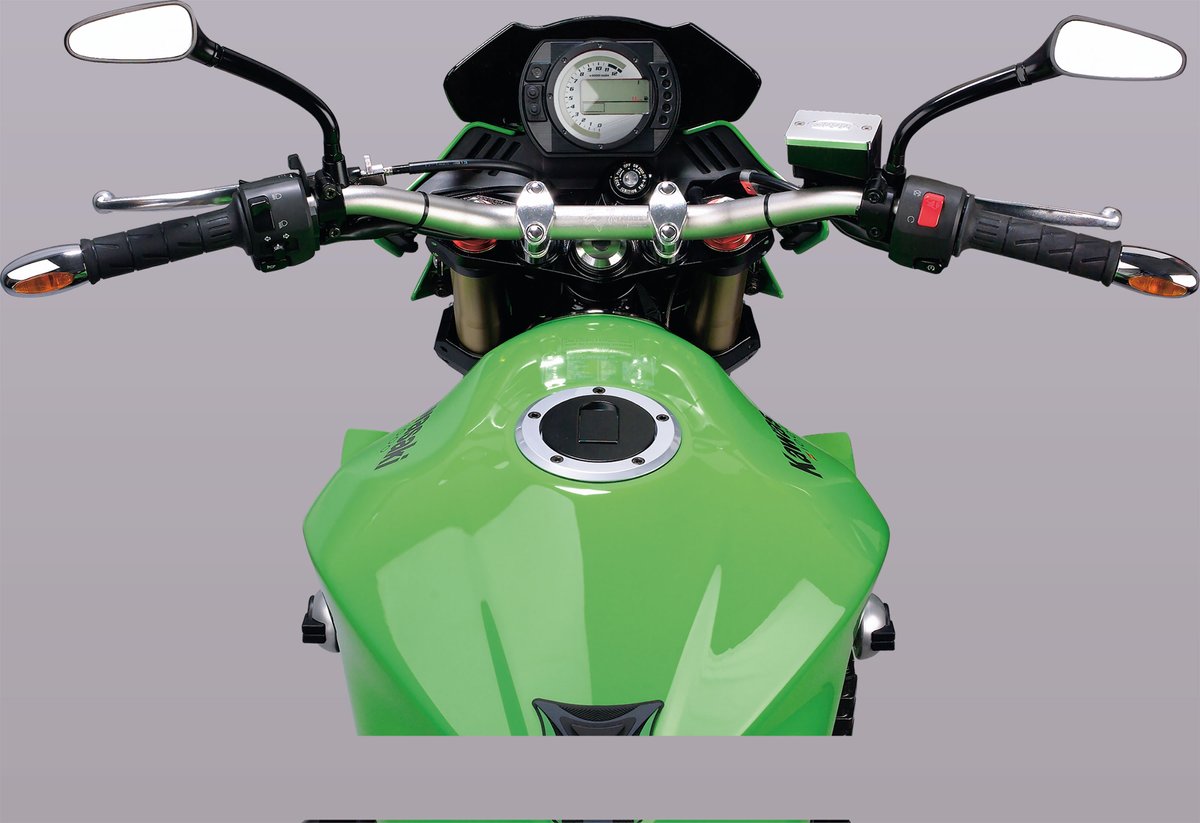 ---
---