Suzuki GSR 600 – Louis Special Custom Bike
The GSR 600 is a cornering machine for speed junkies: lightweight, agile and precise with a braking system that offers plenty of bite. And you can pick one up second-hand at a price that leaves you with enough spare cash for a conversion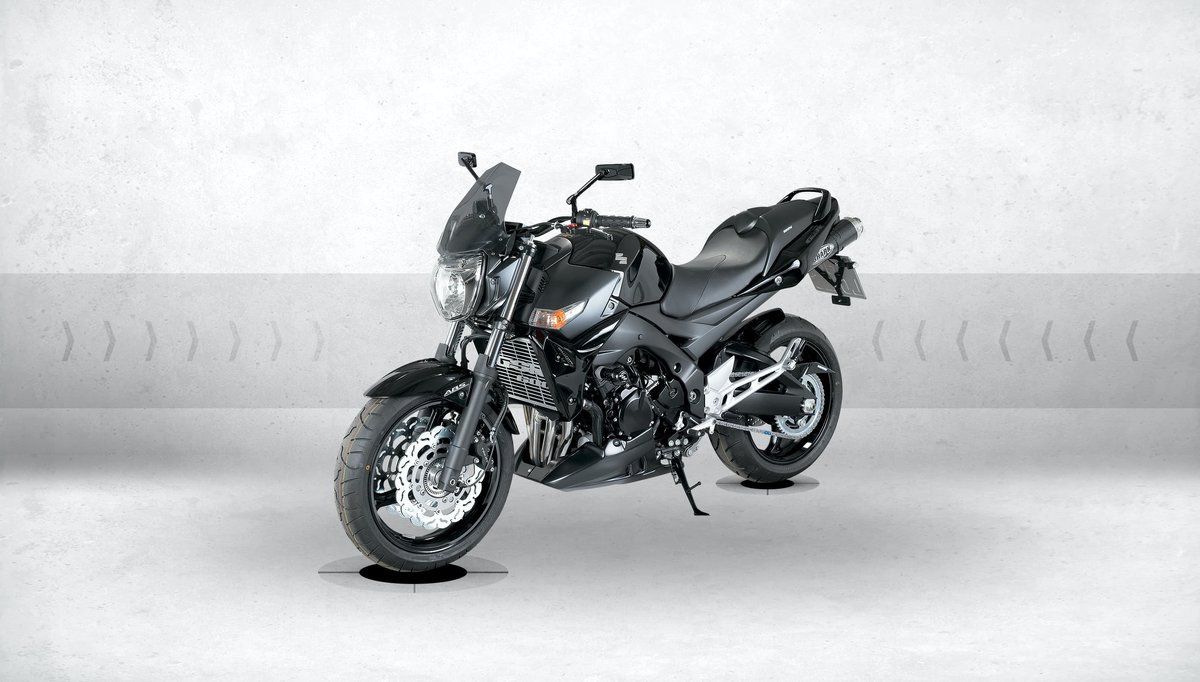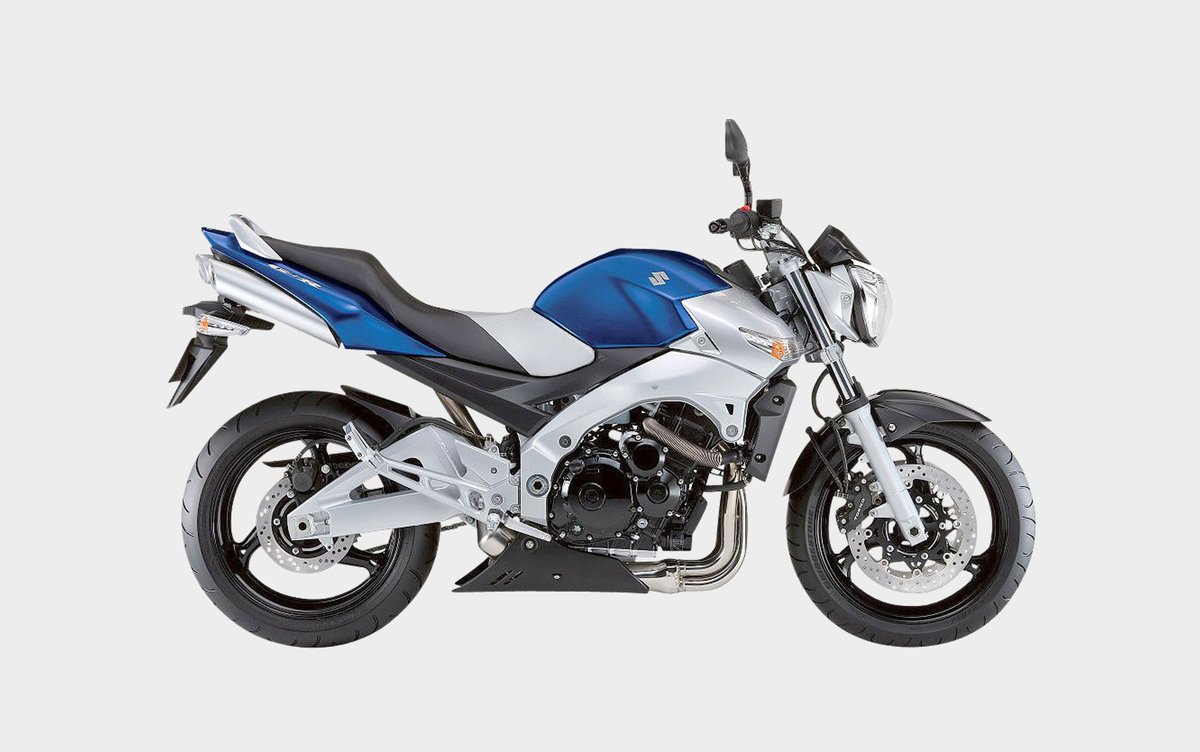 Suzuki GSR 600
Suzuki's own sportier alternative to the Bandit series was a real commercial success from 2006 to 2010.
Streetfighter potential – Suzuki GSR 600
Suzuki's "Bonsai B-King" is packed with exciting potential. Speed kings can get their fill of thrills with the 98 bhp four-cylinder machine, inspired by the GSX-R 600, because this bike offers an agile chassis, lots of safety thanks to ABS brake technology, ergonomics that make everyday riding a joy, plus a really mean look. Resplendent in gleaming black paintwork, the lively low-flyer is a feast for the eyes straight from the factory – but it takes a few carefully selected accessories to really bring out the fabulous lines of this lean mean streetfighter.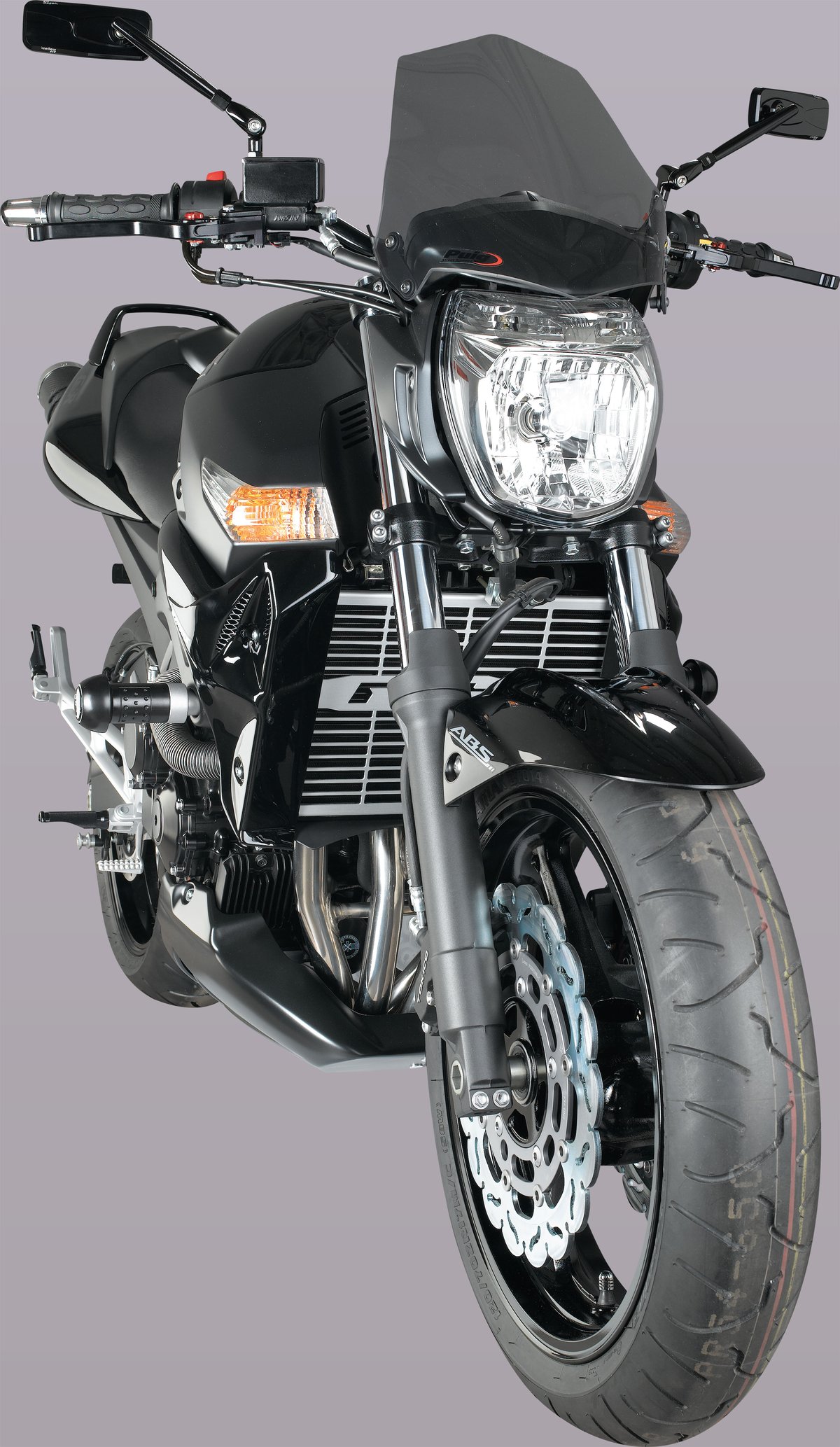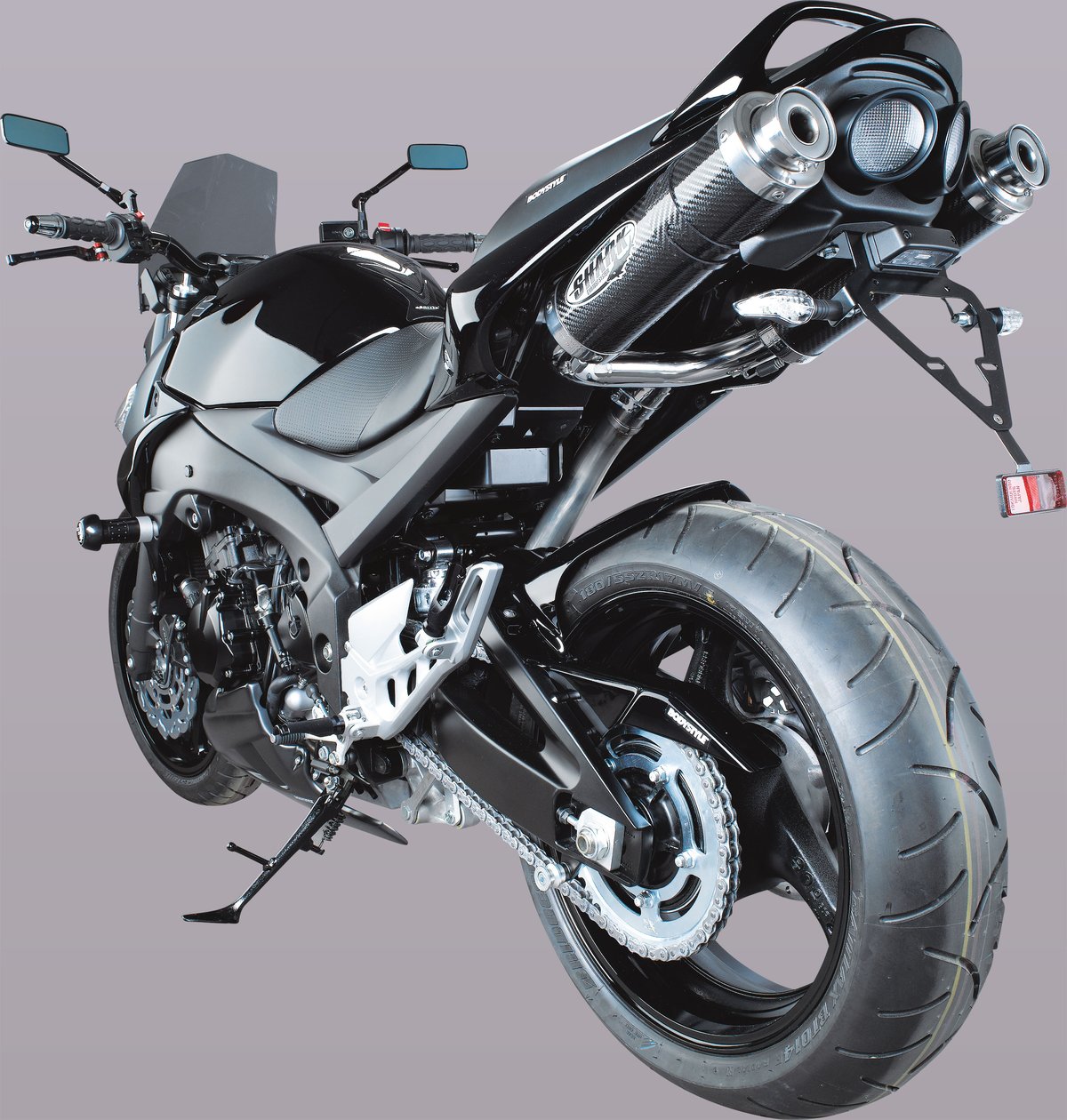 Tail up!
The stocky front end and slender tail can both be accentuated with a rear jack-up kit from Lucas. And because it's simply a must for any sporty bike, we've added to the great look with an elegant carbon underseat exhaust system from Shark on both sides. So now our streetfighter has at last got the right sound. To complete the bike's overall wedge shape, a belly pan from Bodystyle is the perfect choice. The finishing touch to the sporty outfit is provided by a seat cowl. All the plastic parts are test-fitted before being sent off for painting. The mounting brackets of the belly pan need to be modified for an ideal fit. For our conversion we've chosen a combination of gloss and matt black.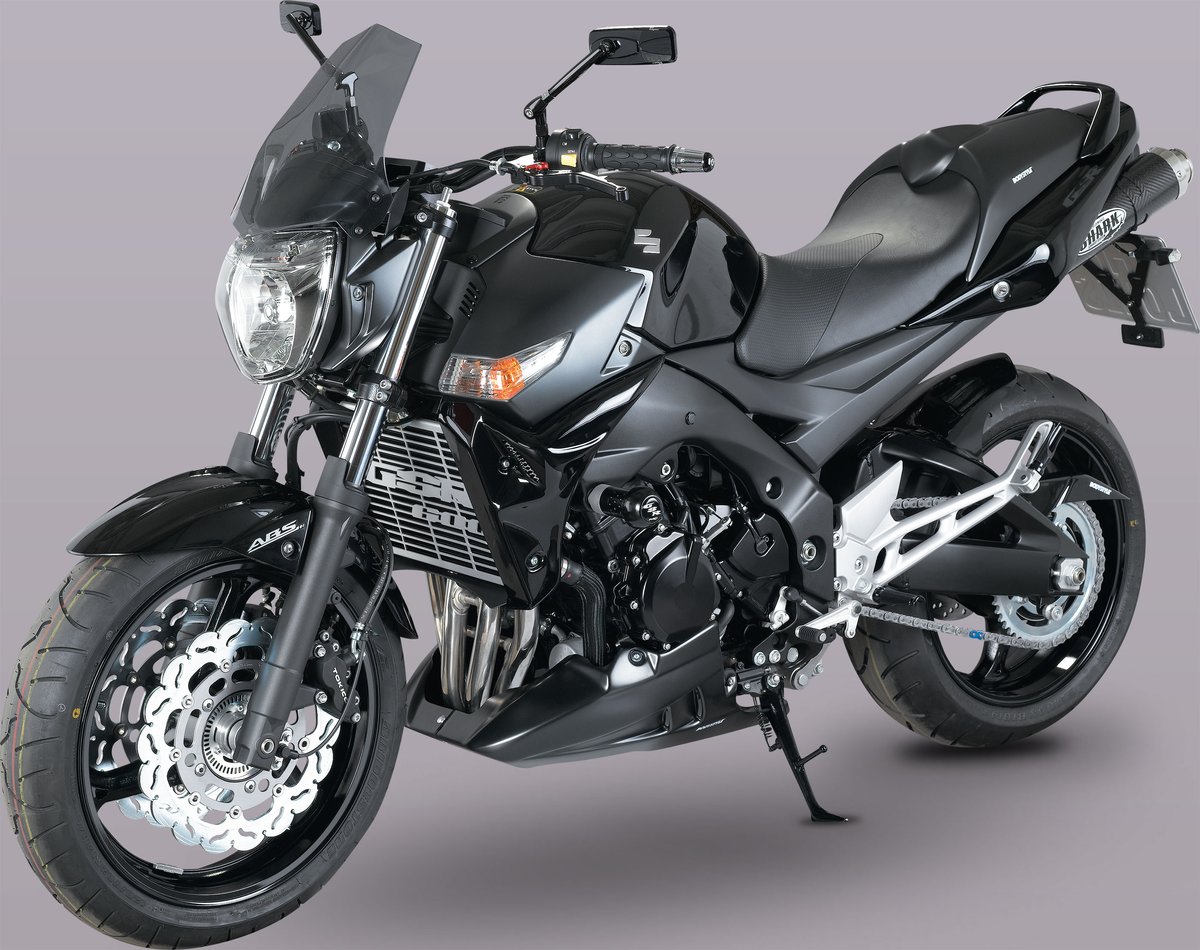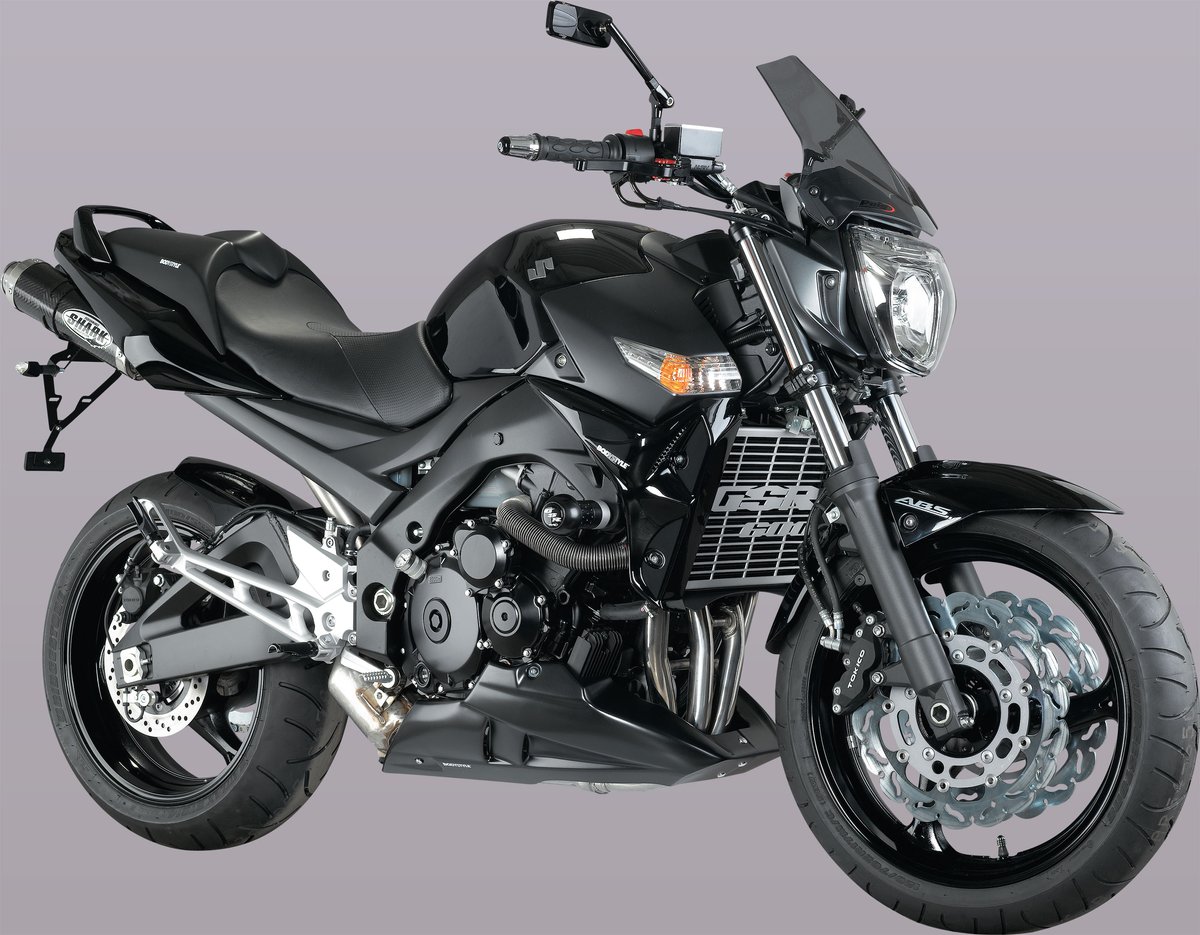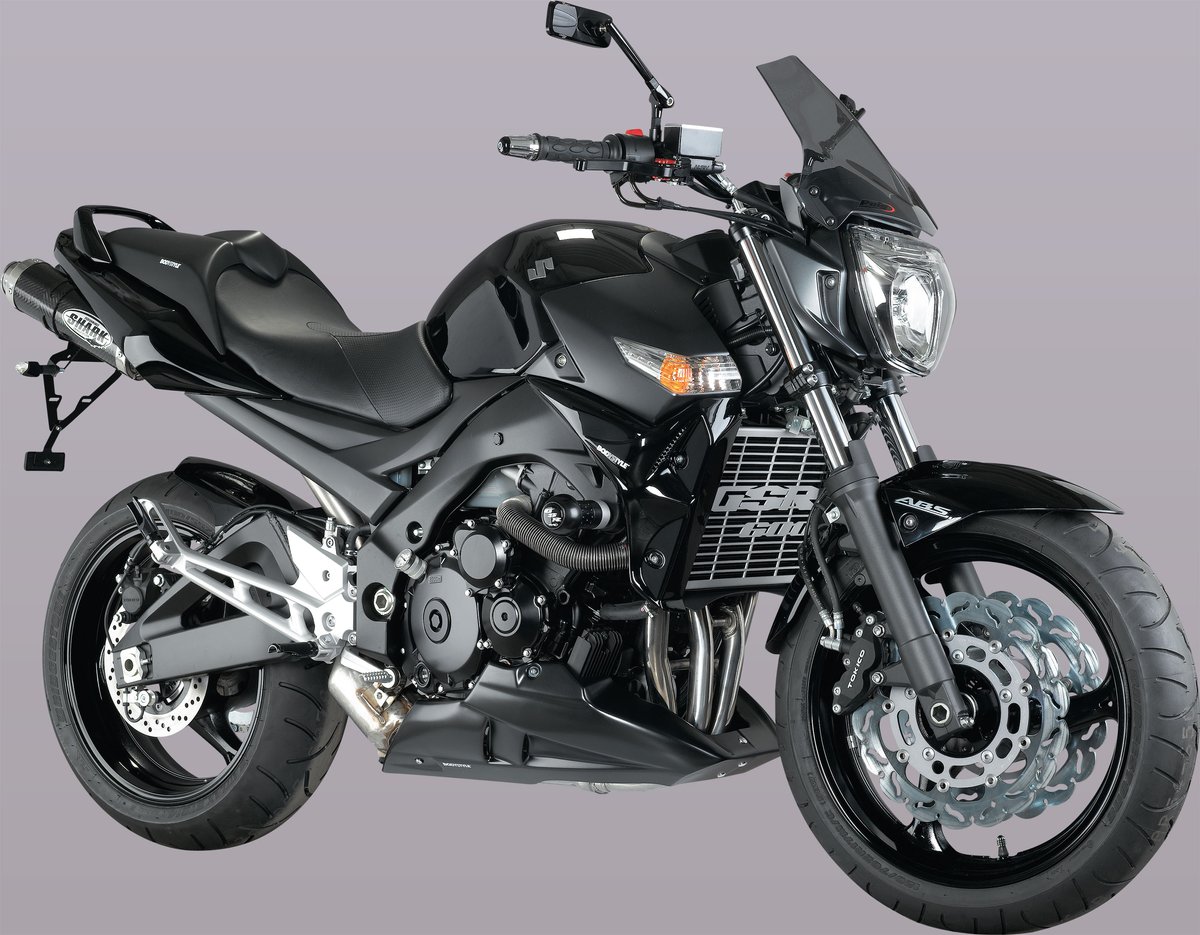 With this thoroughly stylish makeover, the bike already has a fantastic harmonious look. All that's missing is a few important details. A black LSL superbike handlebar looks really classy with CNC-machined mirrors (unfortunately, slightly too small to be E-marked), sport grips and contrasting chromed bar ends. A chromed brake cylinder cover complements the bar ends. We have replaced the clunky, rubber-lined original footrests with slimline black-anodised sport footrests from LSL.
The sleek naked-bike windshield from Puig demonstrates that improved wind protection doesn't have to mean compromising on looks – far from it. The crash pads from the same manufacturer also blend perfectly with the sporty geometry.
---
---