Triumph Street Triple – Louis Special Custom Bike
Since 2007, the Street Triple has had countless admirers, and not just amongst out-and-out Triumph fans. A three-cylinder 675 cc engine and impeccable manners plus extremely agile, neutral handling – and all this combined with fantastic ergonomics and eye-catching looks.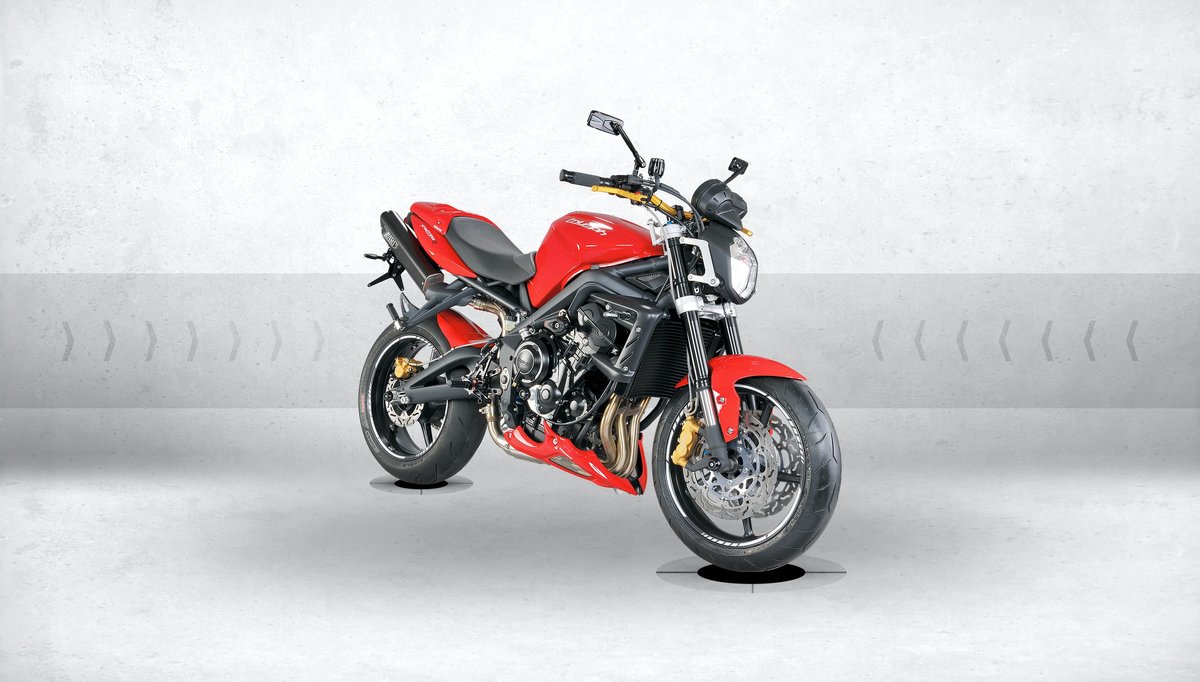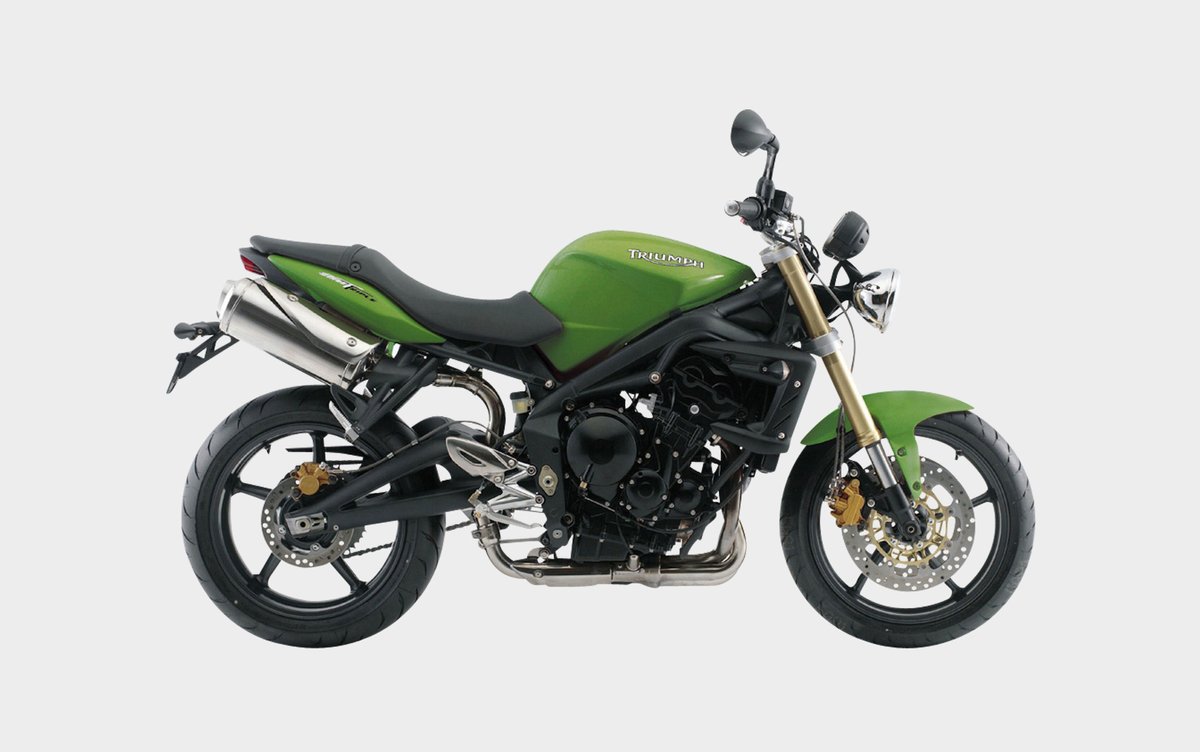 Triumph Street Triple
The little sister of the Speed Triple is undoubtedly one of the best road bikes around.
A super machine – Triumph Street Triple
Incidentally, the Triple is also perfect for everyday riding, and the price, whether new or second-hand, compares very favourably. A good candidate for superbike-style customisation.
The Triumph gains a much more dynamic look when raised slightly at the tail with a TRW rear jack-up kit, while at the same time adding a belly pan and rear hugger. The result is a clearly structured colour scheme and slightly wedge-shaped lines which look even better with a streamlined LSL headlight. These additions harmonise as if they had always been part of the bike's design. The ignition lock needs to be removed to fit the light and accompanying instrument holder. The secured and glued screws are drilled and the remaining bolts are heated and unscrewed.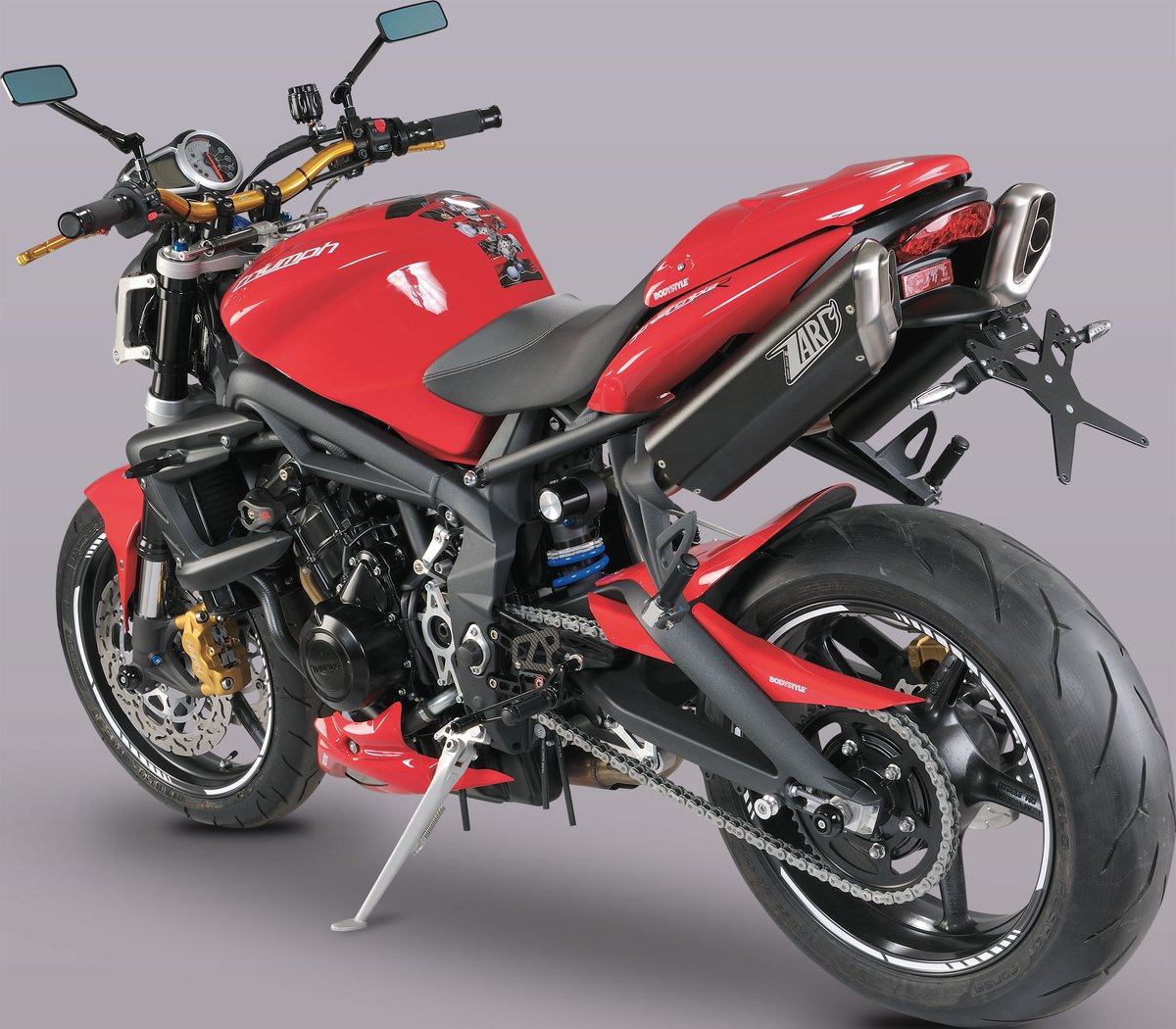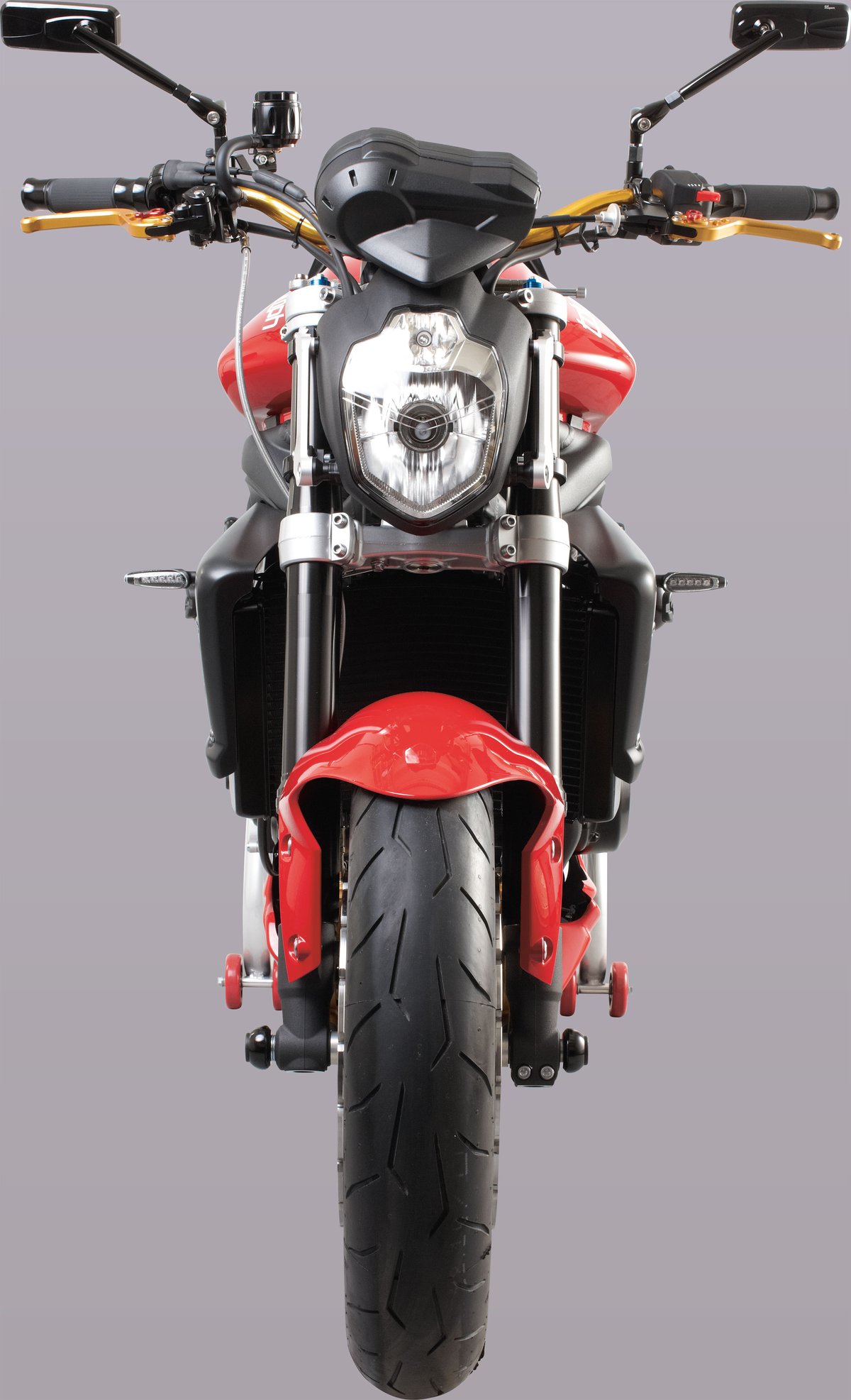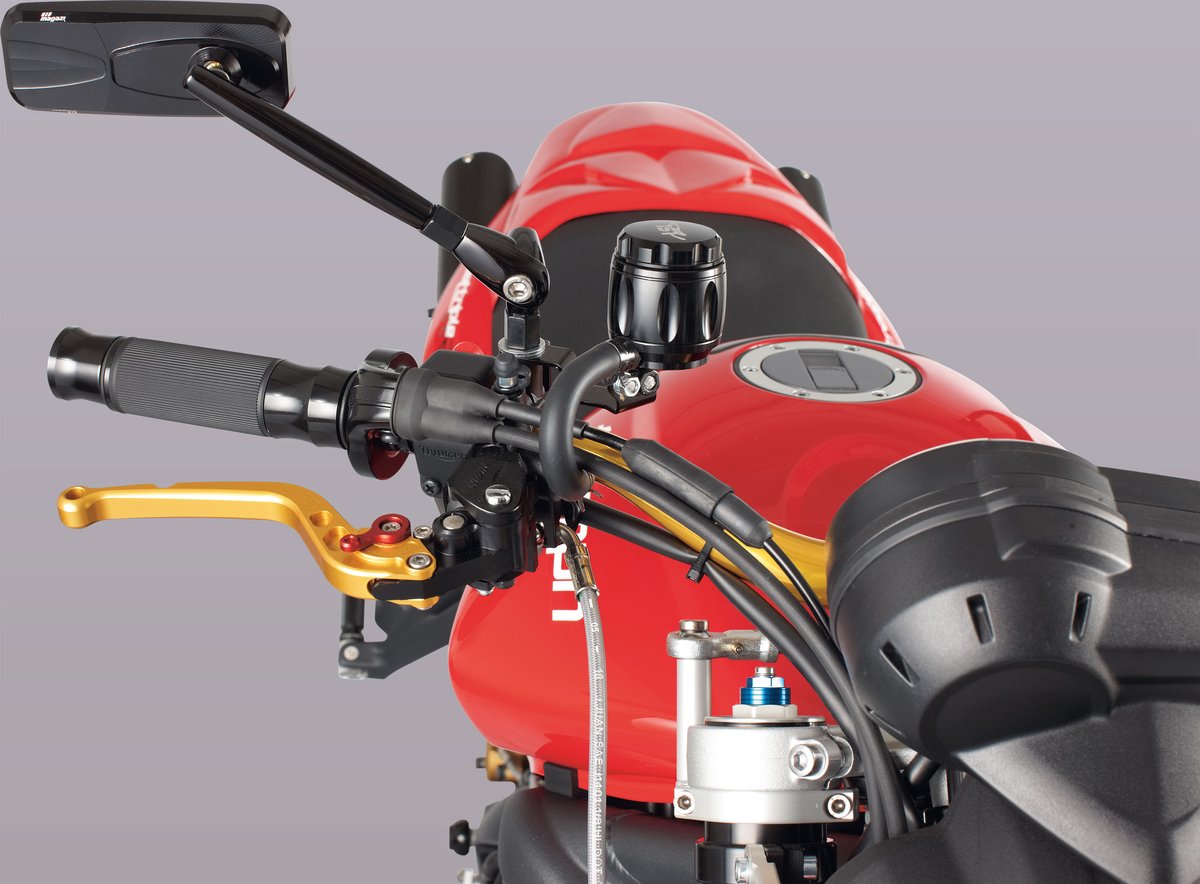 Detail upgrades for the Streety
Now we get down to the details. Koso LED turn signals take the place of the rather large originals, while a more tasteful license plate holder from Protech shows off the tail section to better effect. The superbike look is emphasised by an LSL aluminium handlebar, while fine machined LSL hand levers create high-class accents together with an LSL brake fluid reservoir, aluminium & rubber grips and slimline magazi aluminium mirrors. A sportier riding position is achieved with a beautifully machined adjustable LSL footrest system. Matching footrests for the pillion passenger are also available, of course, and speed merchants will enjoy having an LSL steering damper. Our classic British bike gets a special look and unmistakable sound with a superbly engineered Penta exhaust system from Zard.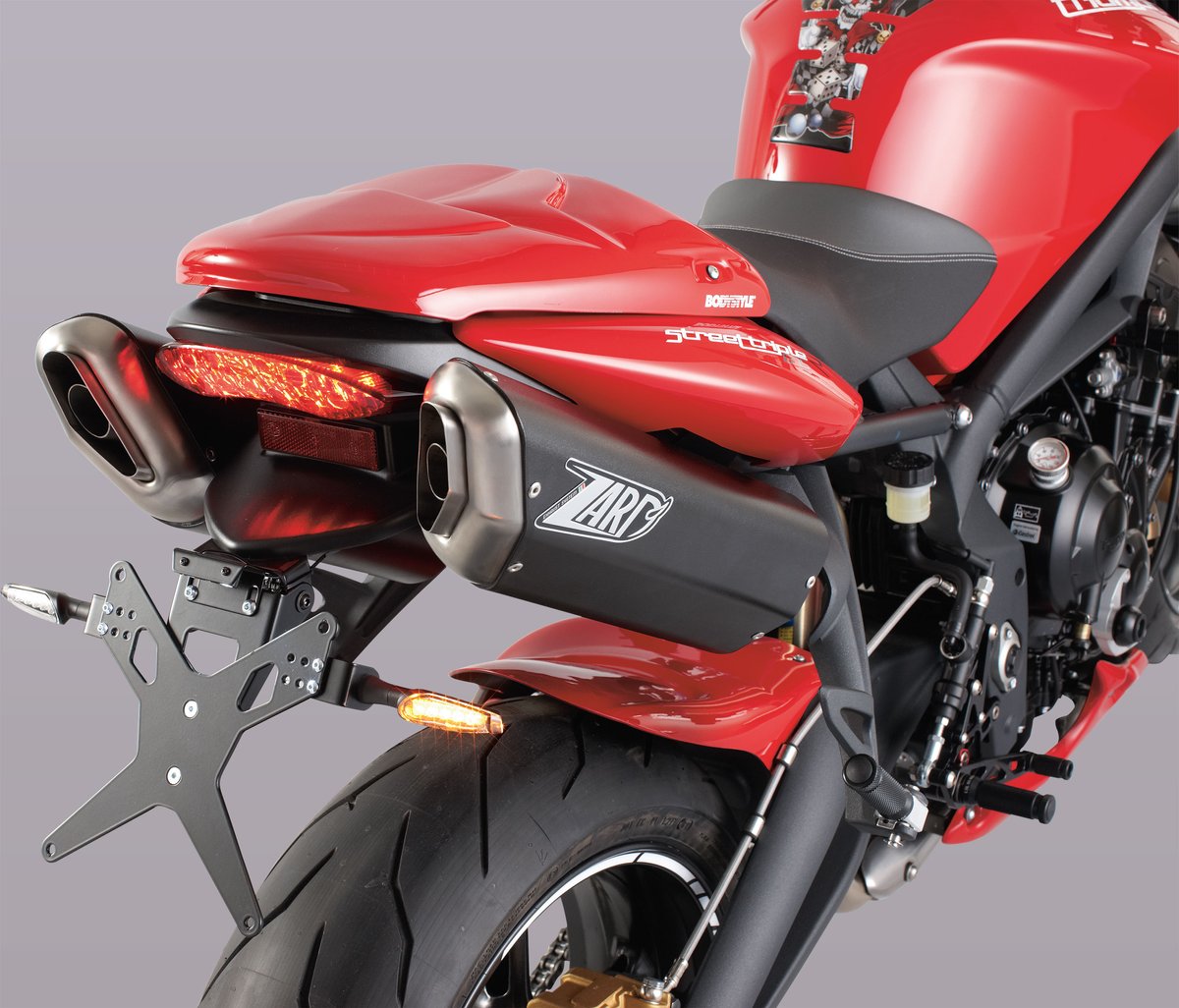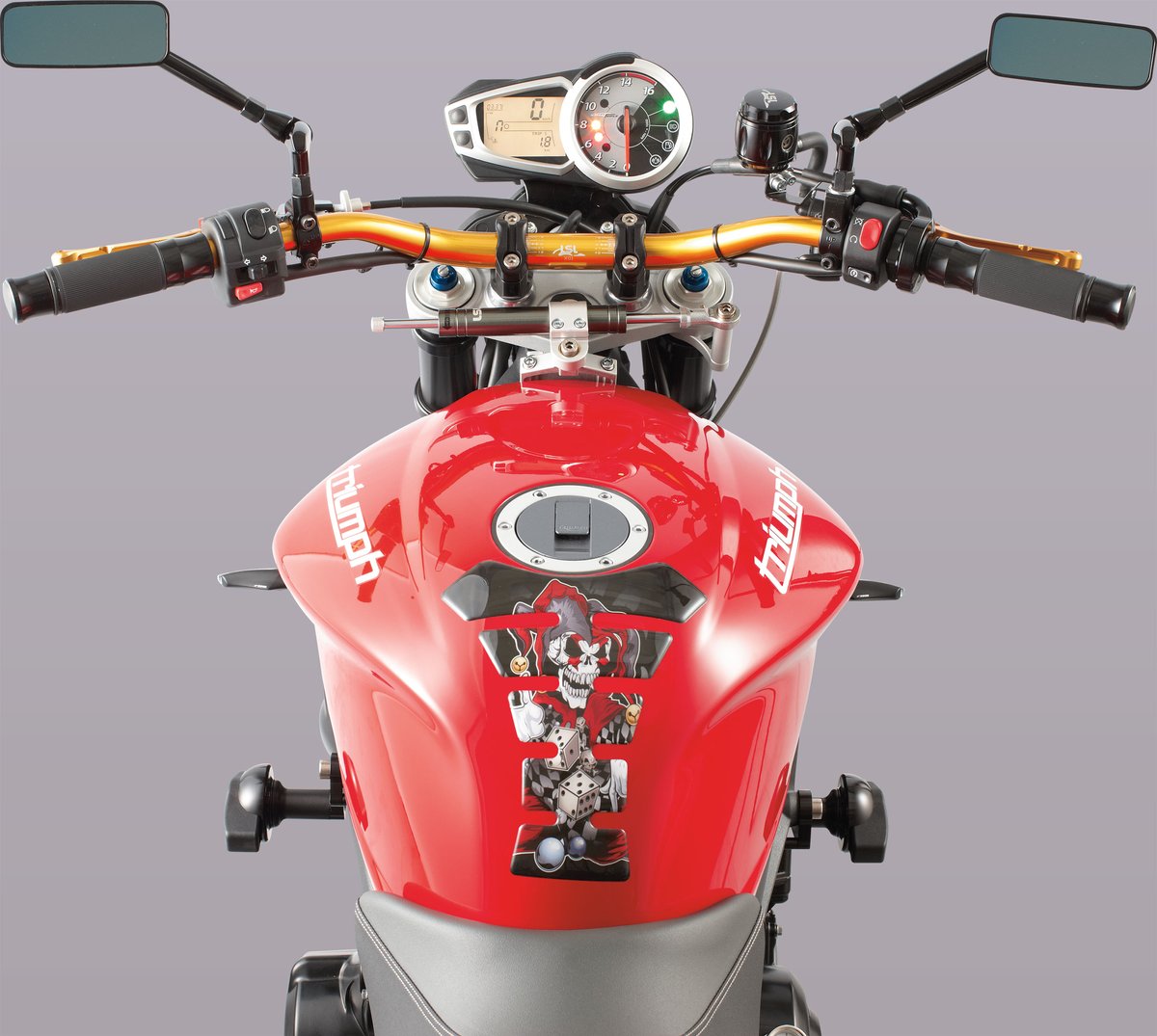 To make sure that a minor mishap does not end up costing you real money, LSL crash pads, axle protectors and a clutch cover guard are a good investment and also go well with the overall look. The high tank should be protected against scratches with a Lethal Threat tank pad. If you're planning to tour with your Triple, but don't want to fit luggage racks, an excellent alternative is a Sportrack from Hepco & Becker, which is also ideal for securing a large roll bag.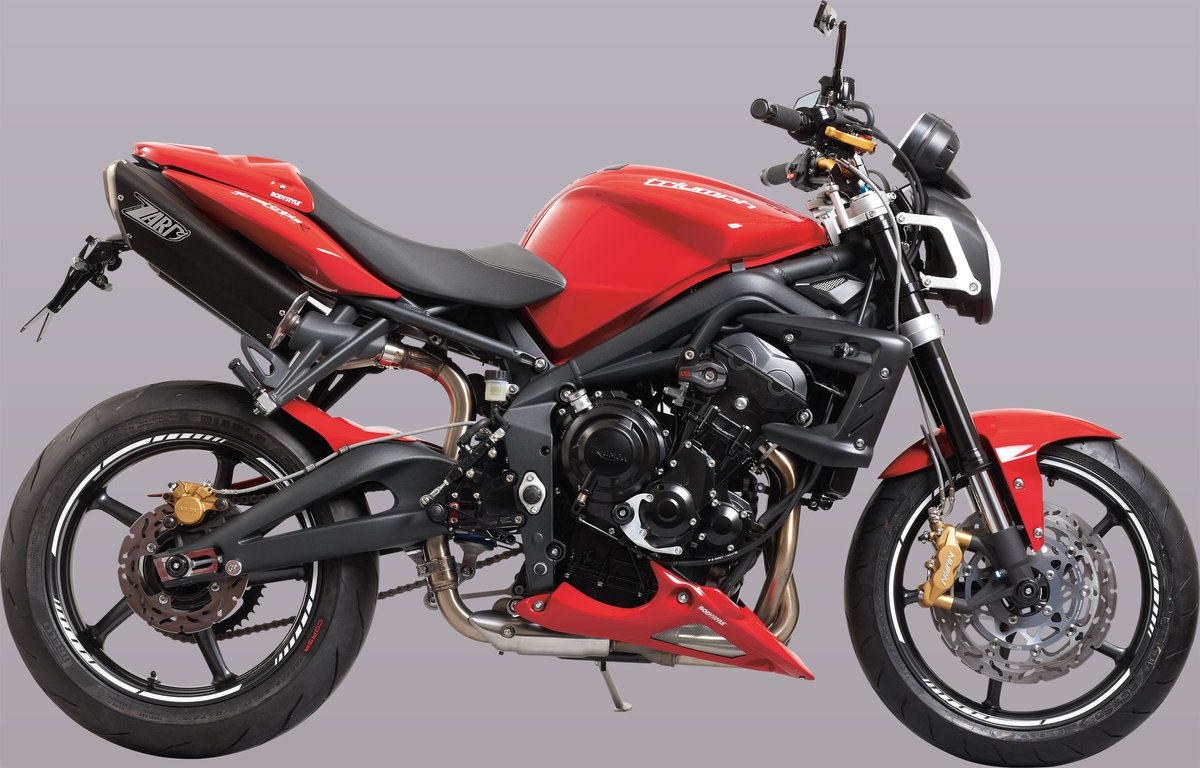 ---
---