Yamaha MT-07 – Louis Special Custom Bike
Yamaha's twin-cylinder plaything has the best qualifications for a sporty upgrade. Not excluding touring performance.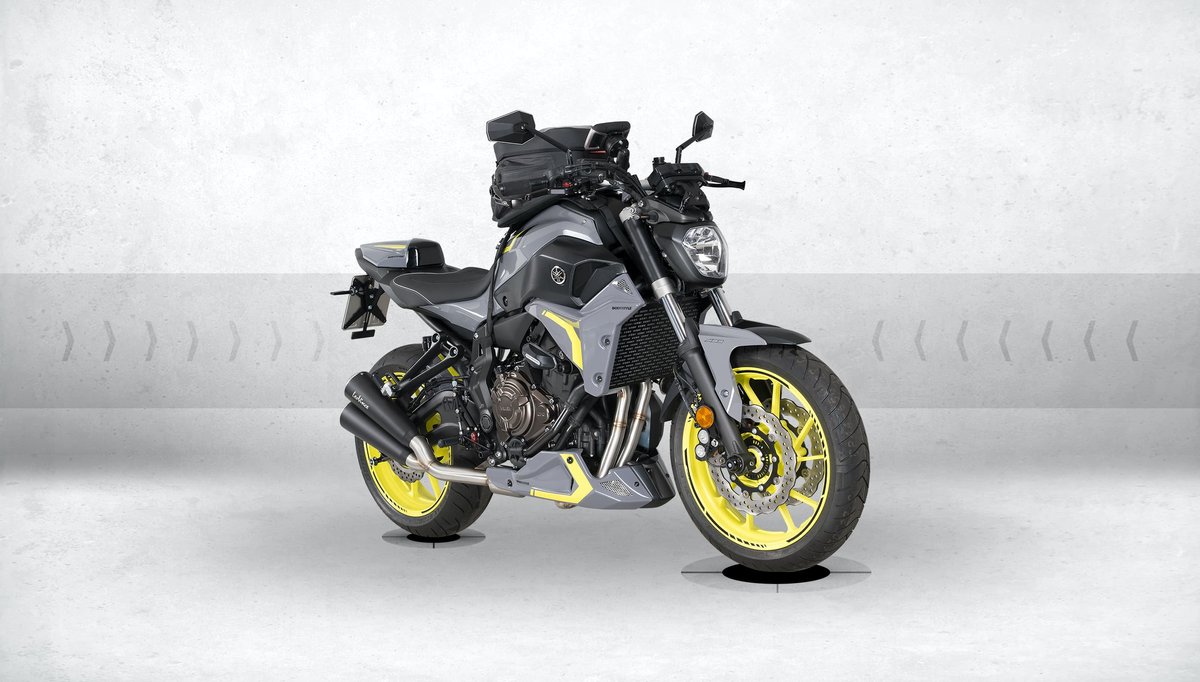 Yamaha MT-09
It's not just the learners who enjoy the "little" MT. Its responsiveness brings a smile to the face of even experienced riders.
Bike Special Yamaha MT-07
In order to put a cool "street racer" on the road to be the centre of attention and still be comfortable to ride you don't need to be a professional mechanic. You take a powerful, responsive MT-07, order a nice accessories package from Louis, and the fun can begin: Plastic parts from Bodystyle convert the series vehicle into a genuine superbike in no time at all. For our MT in battleship grey there is a rear hugger, belly pan, pillion seat cover and radiator fairing, all ready-painted in the vehicle's colour – which simplifies the conversion considerably. Further optical accents can be added with rim decoration sets and an Enuma chain. The superbike sound is provided by a LeoVince GP dual exhaust system.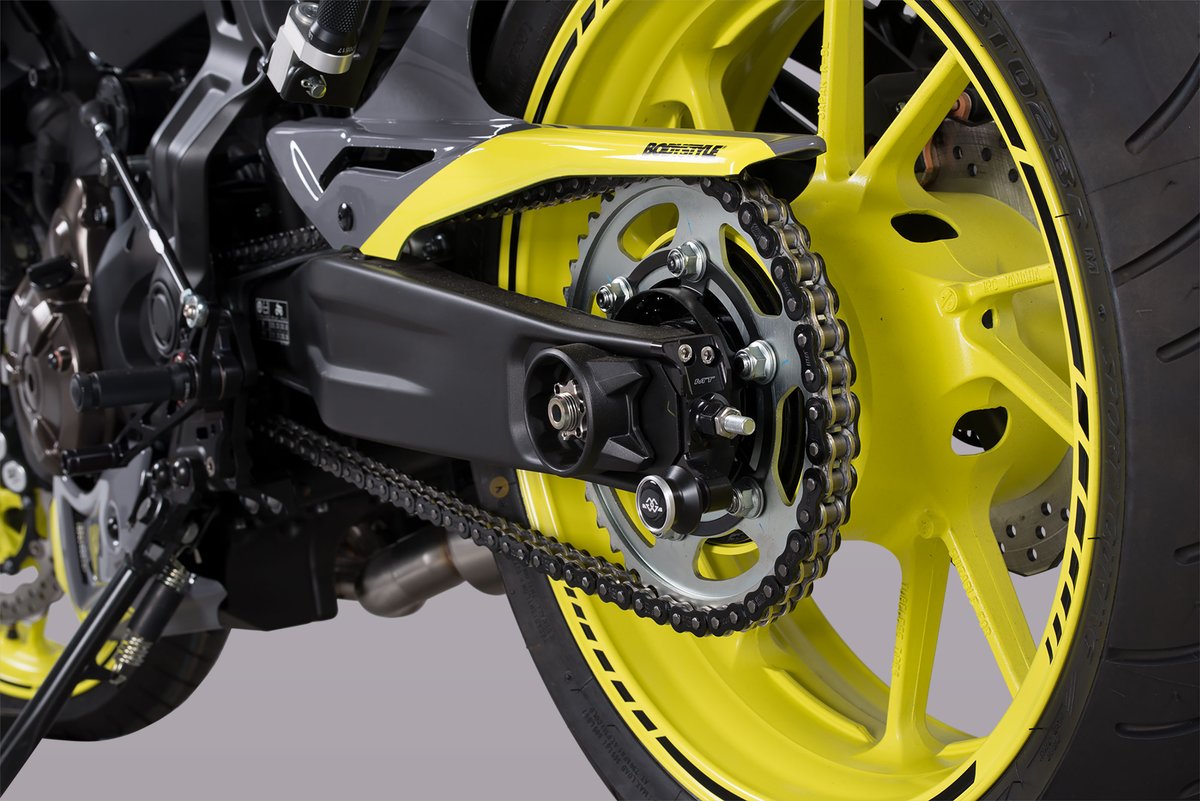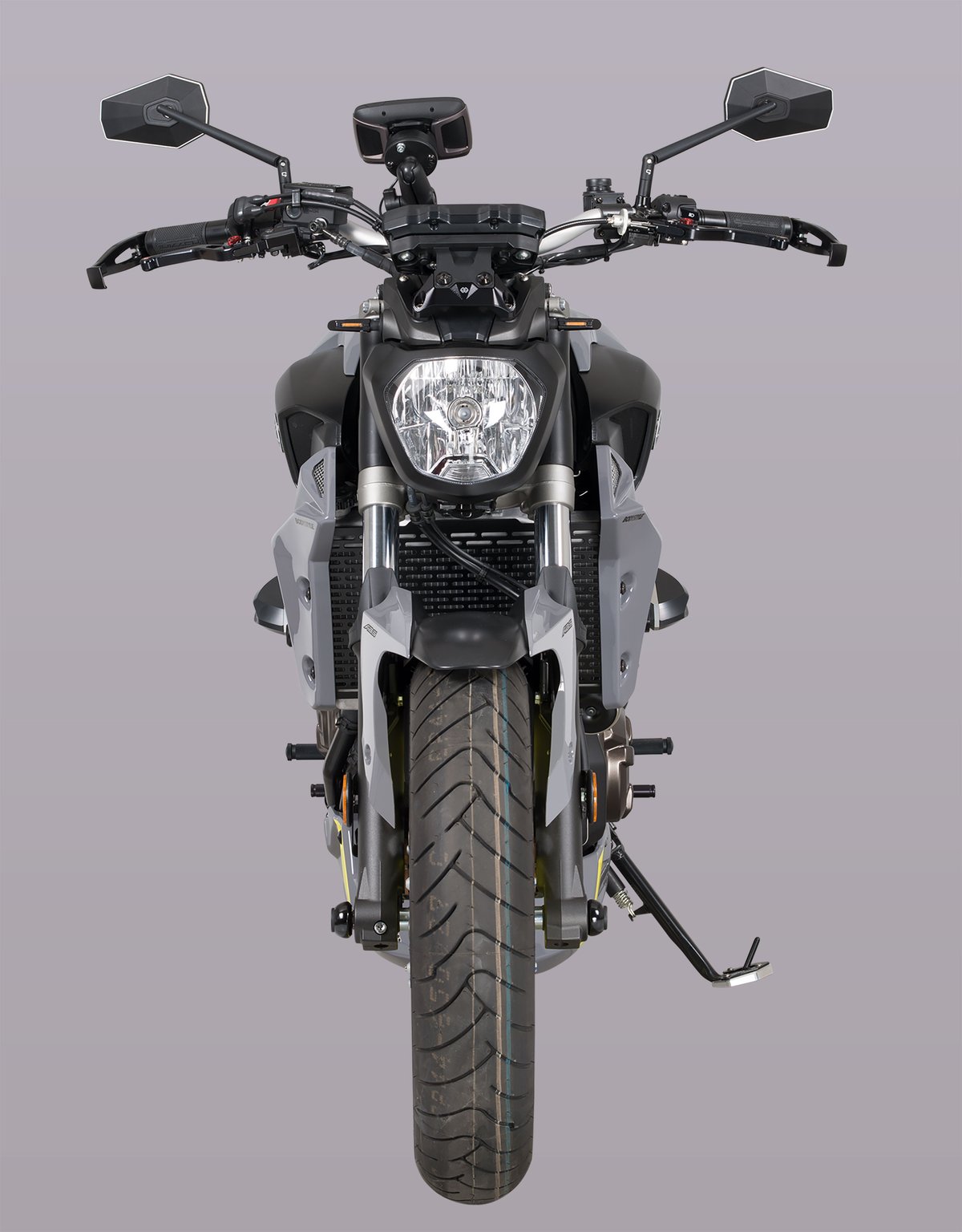 The look is not everything – the ergonomics have to be right
The sitting position of the rider can be laid out in a more agile manner with an LSL footrest system and solid, double-butted superbike handlebars, all without compromising the riding comfort. The finely milled, adjustable Gilles handlebar mounts also contribute to this. Further beautifully made CNC gems upgrade the handlebars area – the perfectly shaped gazzini rear view mirrors with individually selectable arm length, adjustable, short gazzini hand levers, matching handles, LSL hydraulic fluid tank and lever protector are a real feast for the eyes. There is also a loving attention to detail in the tail area; Gilles chain adjuster, titanium axle nuts and LSL footrests perfectly round off the superbike look.
In the lighting technology sector there are some very interesting new items which are an upgrade for any bike. Powerful premium gazzini COB LED turn signals at the front and gazzini chase light LED turn signals at the rear impress with their first-class design and blend in wonderfully with the overall appearance of the motorcycle. On our MT a Koso relay with fault detection is responsible for control.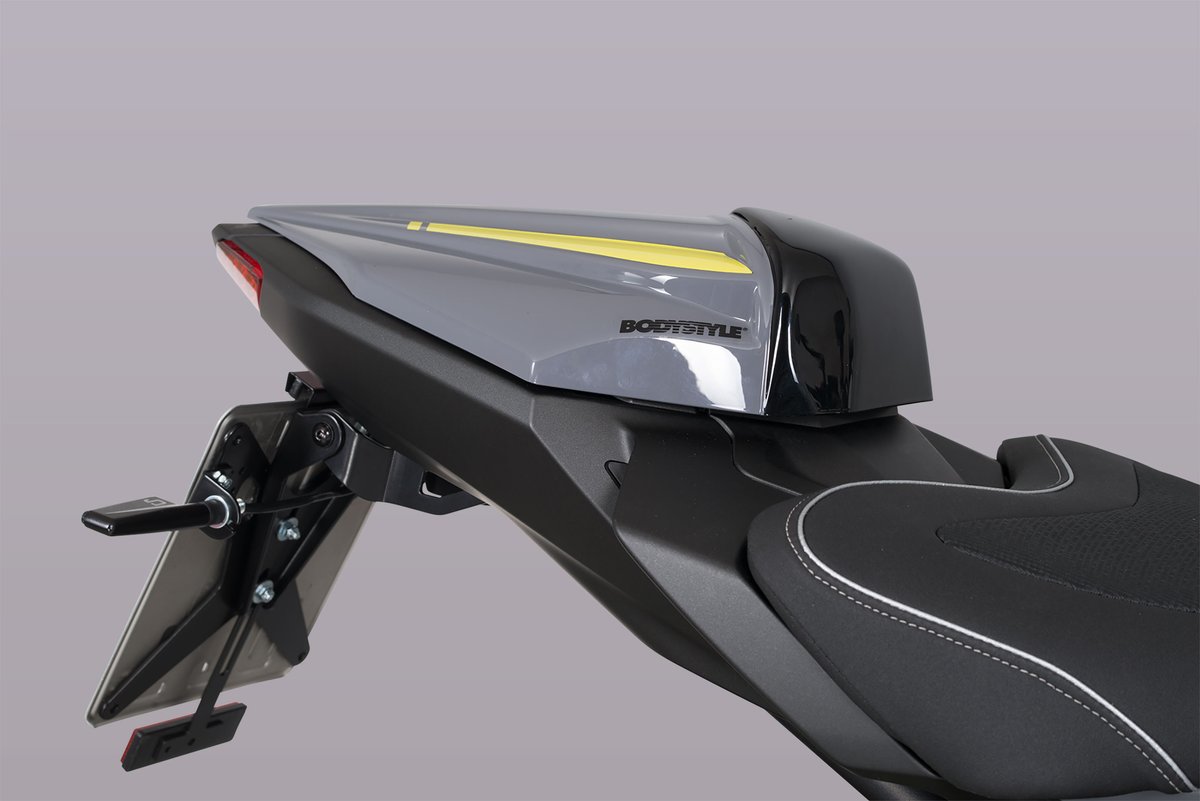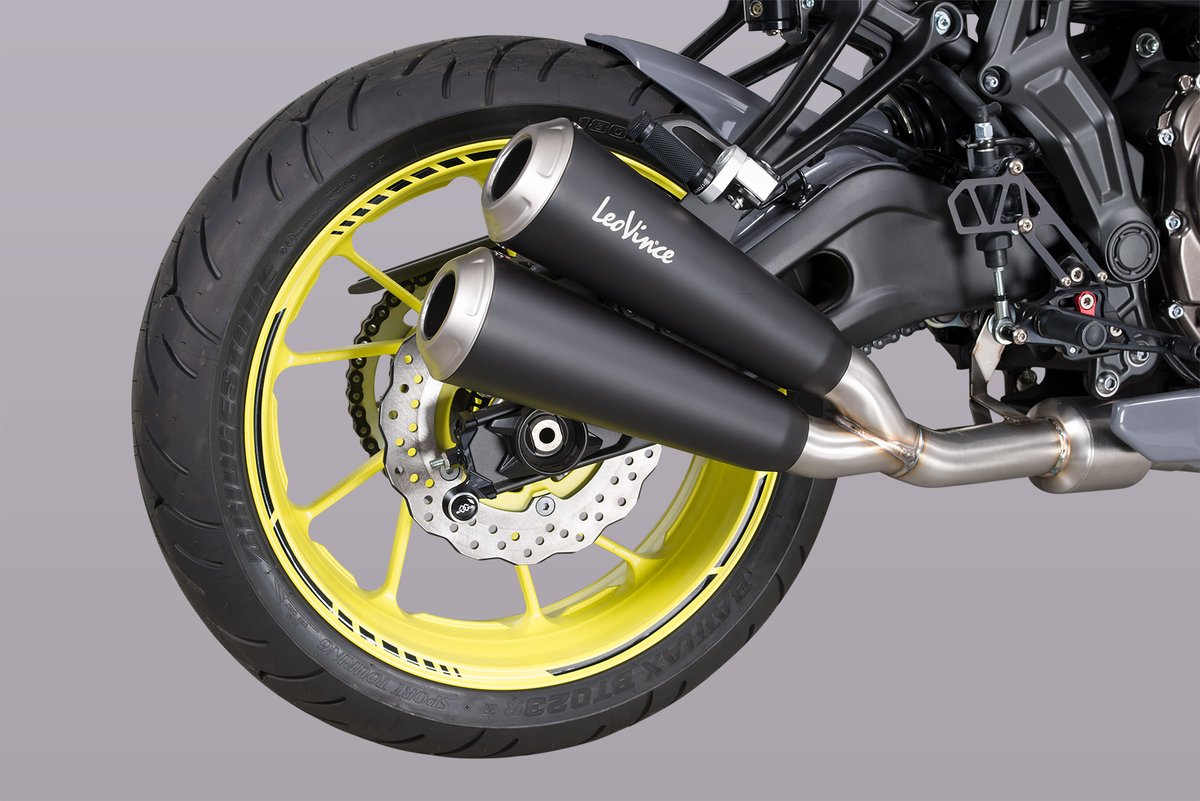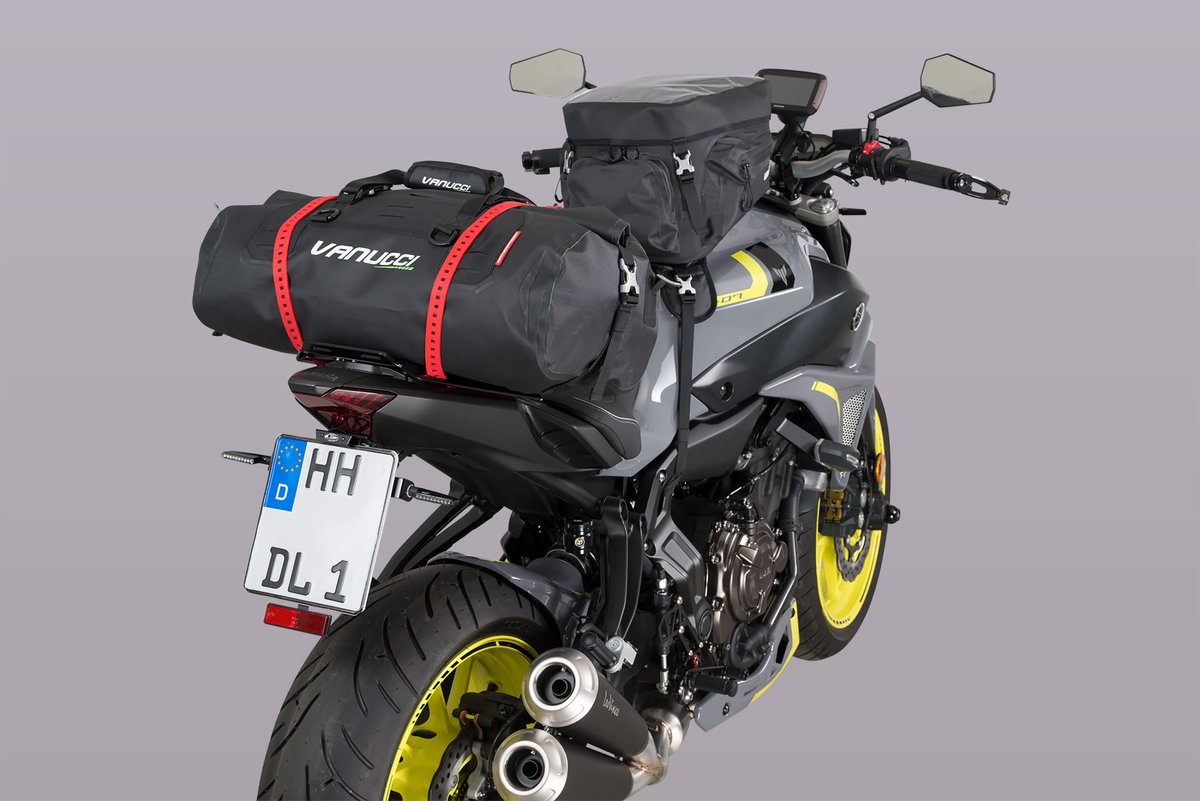 Out of the town and into the weekend
A Bagster seat improves riding comfort so that the stylish bike is a hit both on tours and in everyday use. The TomTom sat nav can be easily integrated into the cockpit with an SW-Motech mount and Saito vehicle socket. Solo riders can fasten their waterproof Vanucci roll bag securely to a Hepco sport rack, whereas in the city a small Vanucci tank bag is often sufficient. Our MT even has stability on loose ground thanks to a Hepco sidestand plate.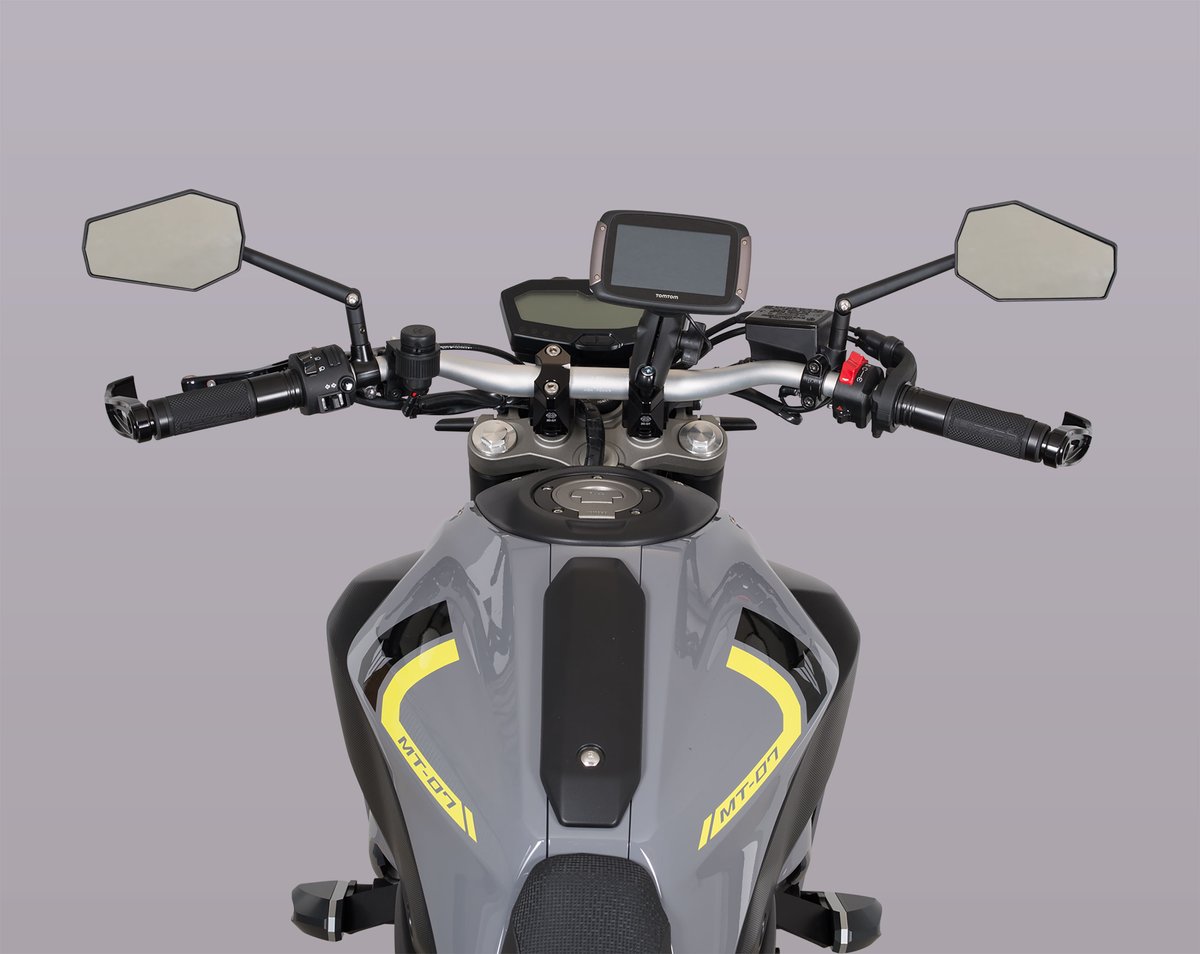 ---
---