Yamaha MT-125 - Louis Special Conversion
Stylish entry-level motorbike for touring and city riding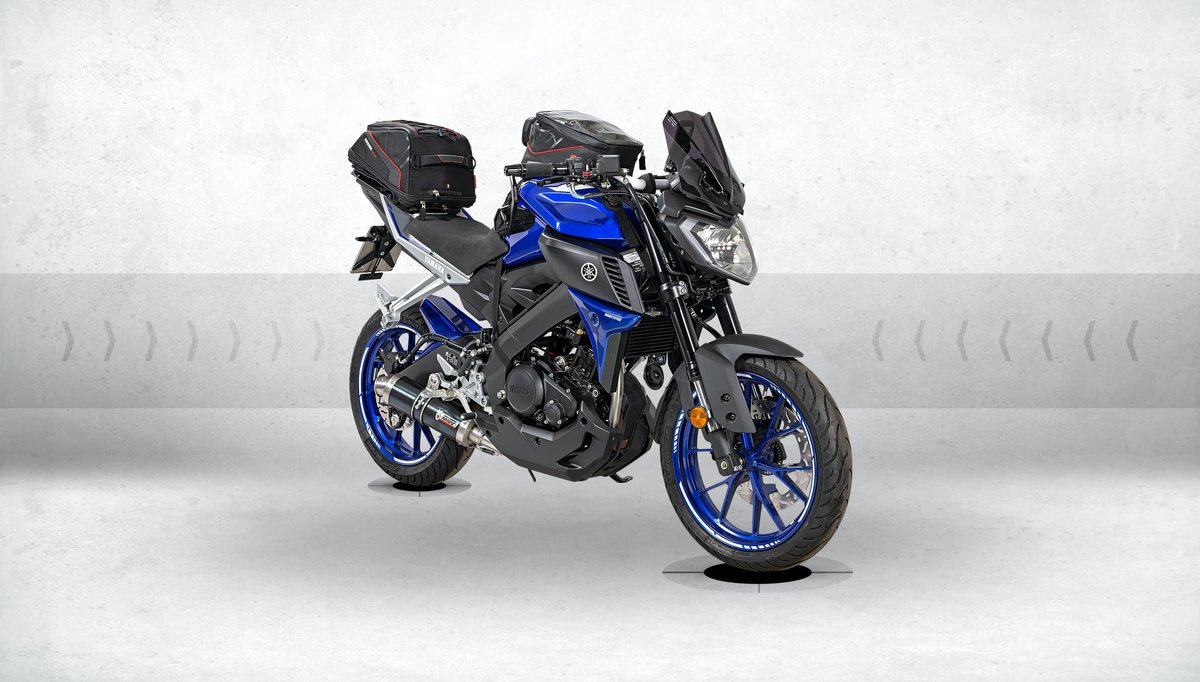 There are very good reasons why Yamaha's entry-level MT is so incredibly popular - it's a solidly built, sporty, stylish bike, and with its lively 4-valve, four-stroke engine, it guarantees fantastic fun on the road. A few high-quality accessories from the Louis range will visually upgrade the sporty MT to the level of its big brothers in the superbike squad as well as considerably enhancing its utility in everyday biking.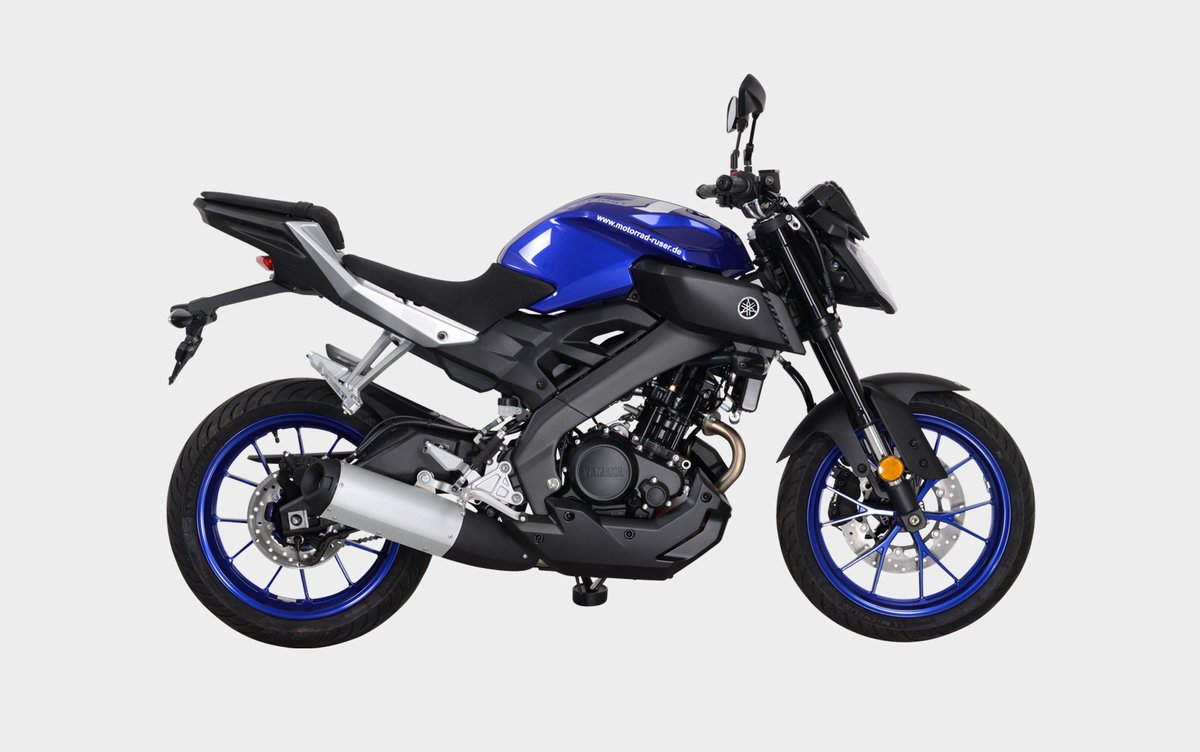 Yamaha MTR 125
An Yamaha MTR 125 in original condition.
Elegant look
The MT's attractive styling can be enhanced to great effect by doing some extra paintwork. A hugger, pillion seat cover and radiator covers from Bodystyle in the same colour as the bike plus contrasting white double-butted superbike handlebar from LSL and wheel stripes create an eye-catching look. Then you can add some extra details, such as upgrading the cockpit with a blue anodised Gilles steering head nut, elegant LSL design grips, fine CNC-machined hand levers from Puig and mirrors from Highsider, complete with small but powerful LED turn signals. The original mirror threads in the fittings can be concealed with aluminium caps from LSL for a perfect finish. The slimline Protech license plate bracket with Shin Yo LED turn signals completes the superbike look at the tail-end, while the CNC-machined brake fluid reservoir on the foot-brake makes a superb finishing touch. To ensure the correct flashing rate for your LED turn signals, you will need to replace the original flasher unit with an LED-compatible micro flasher unit.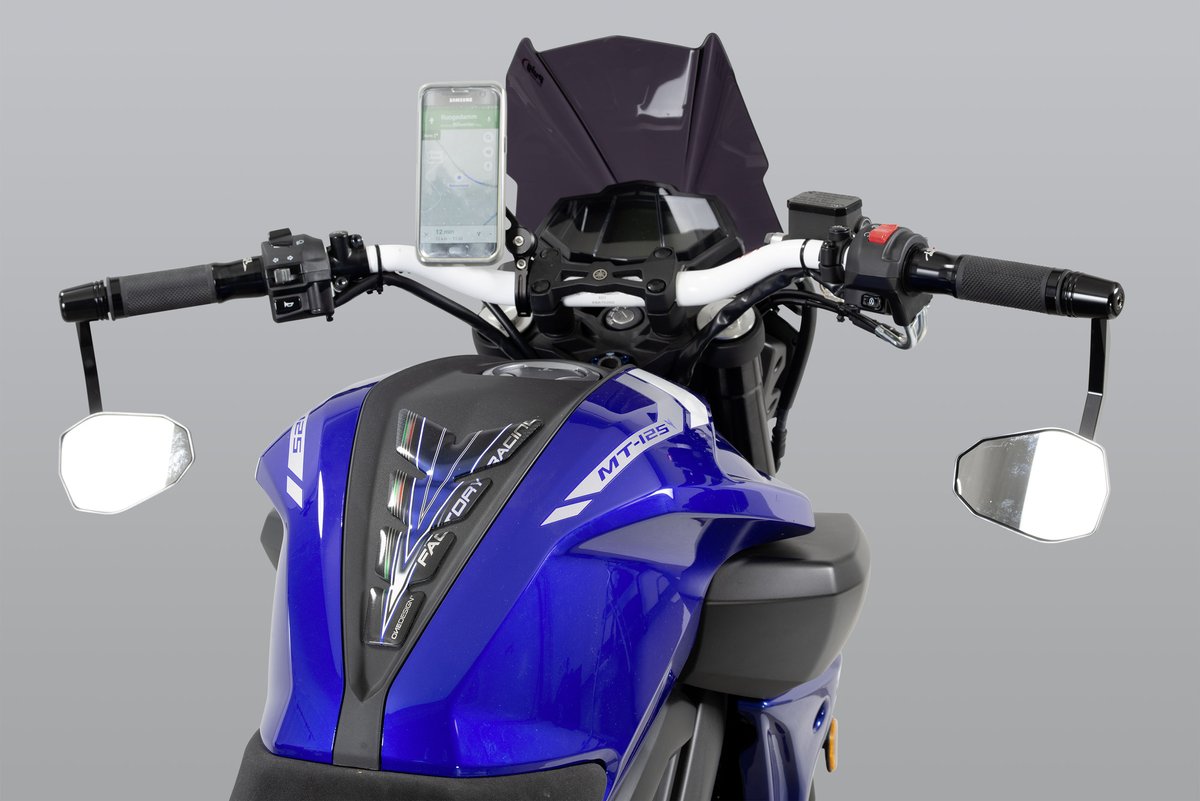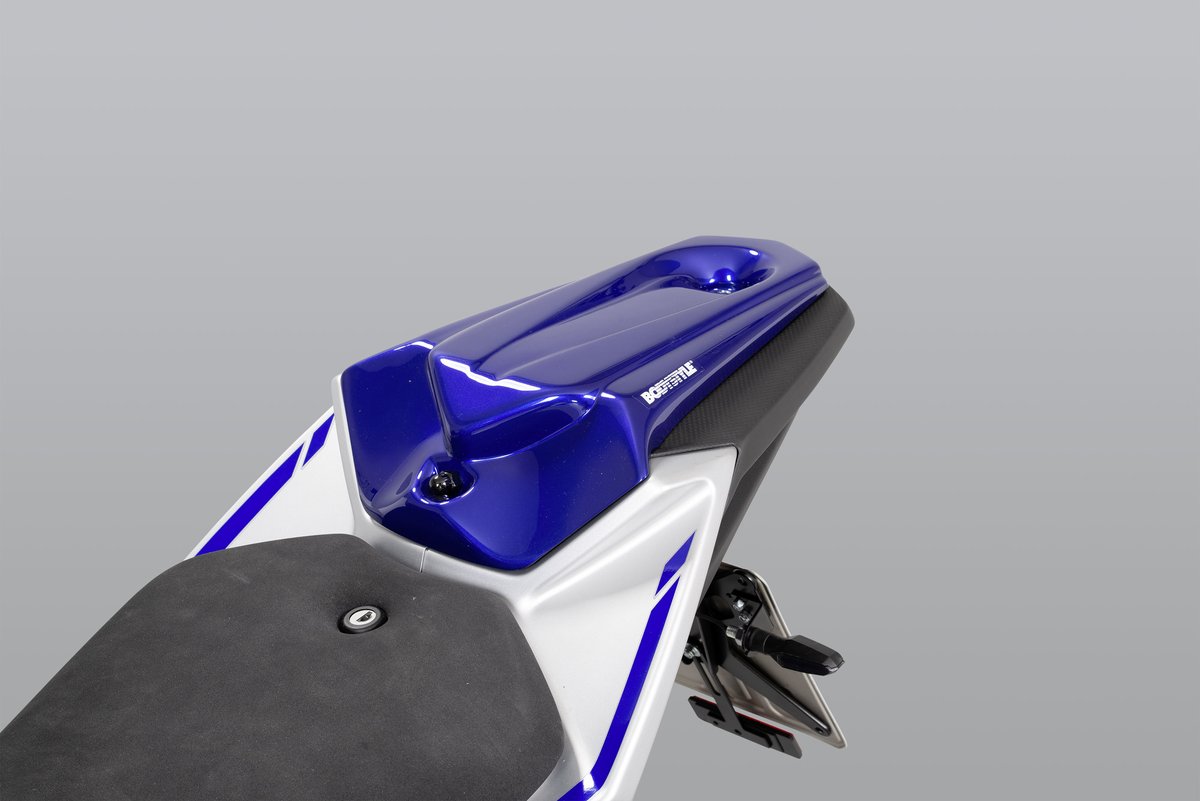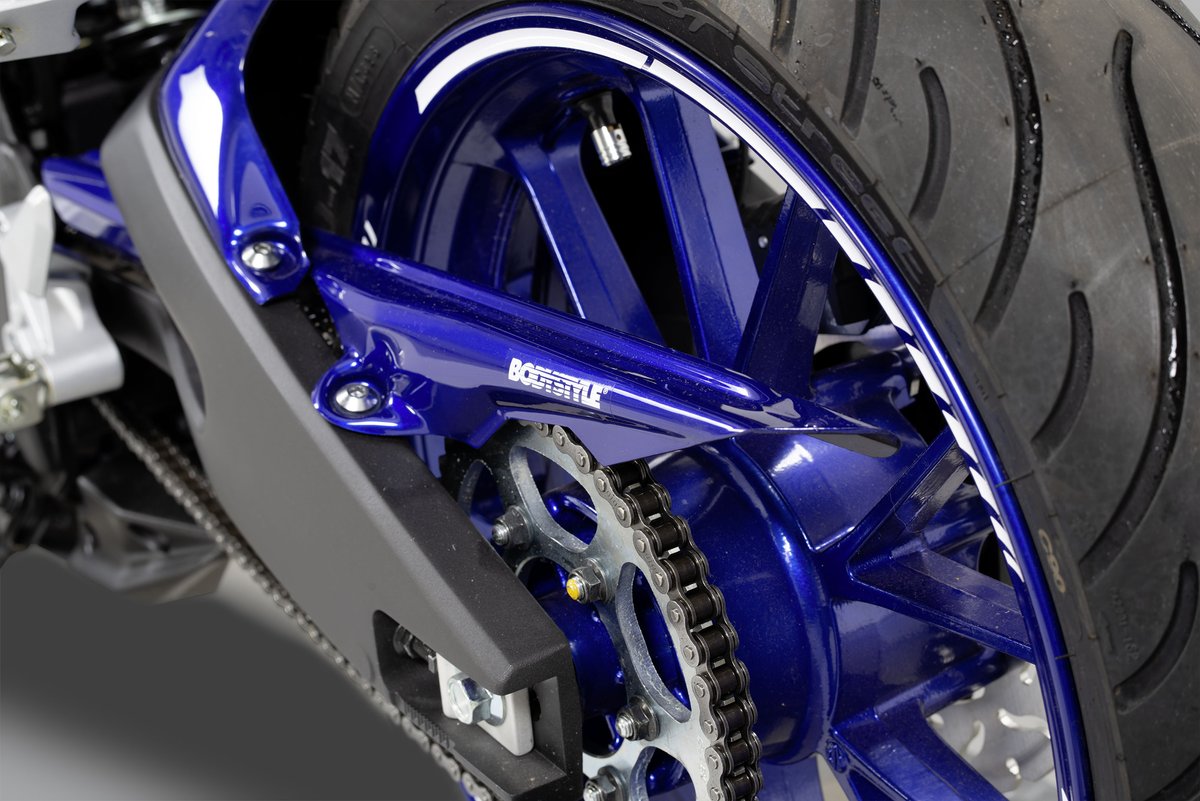 Modern comforts
Forget about trying to work out where you are on a map – you can reach your destination safely and stress-free by using a GPS app on your smartphone. SP Connect makes a stylish handlebar mount which enables you to position your smartphone optimally in your field of view. When you're touring, you'll find the slightly taller, but still sporty-looking, front shield from Puig gives you increased wind protection. And even for the daily commute, a mudguard extension at the front will save you the annoyance of wet legs due to water spray.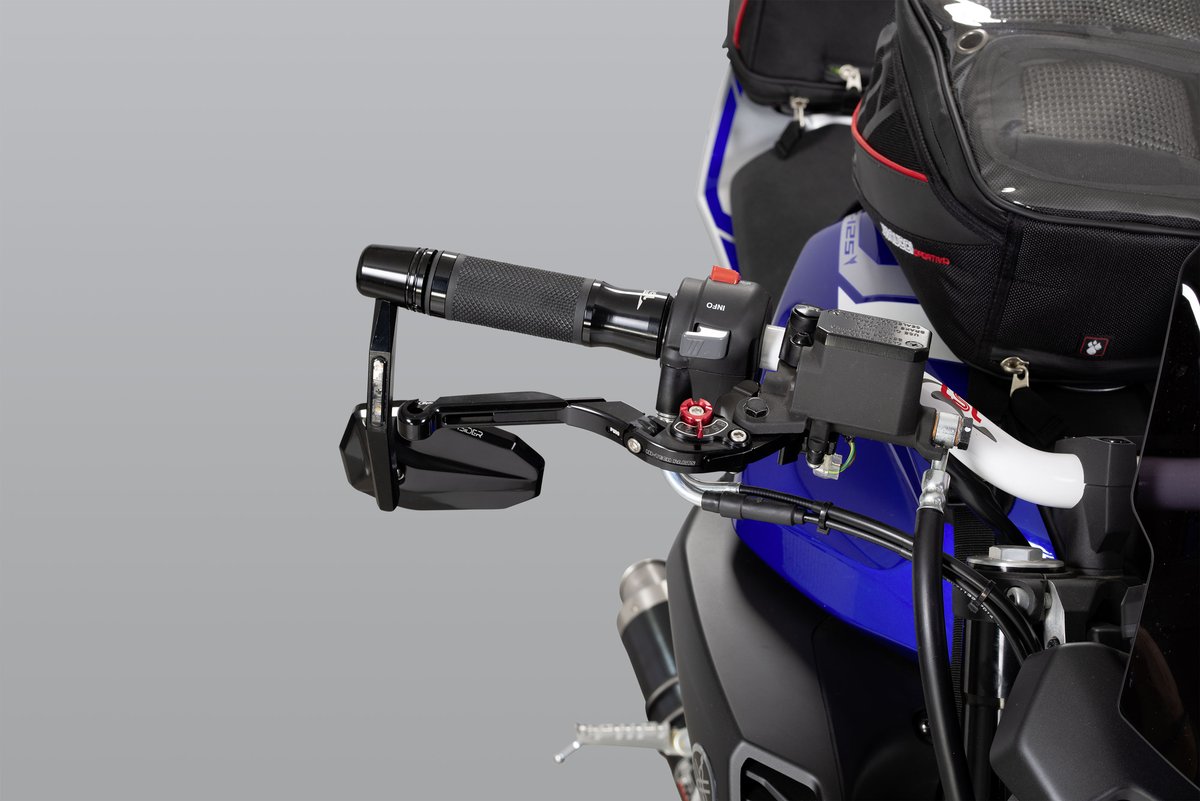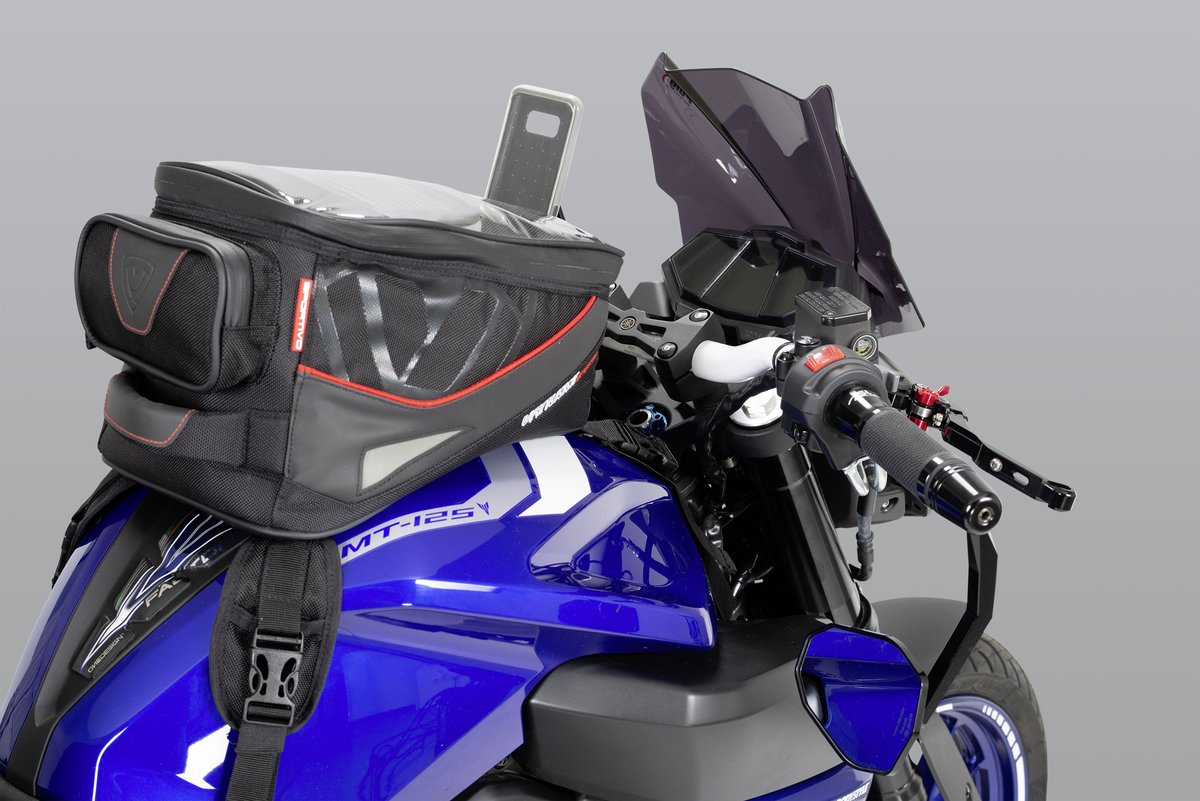 Luggage
In the city or on a weekend trip, you often have things you need to take with you on your 125. So if you don't want to spoil the dynamic lines of your MT by fitting a luggage rack, you'll find that a tank bag and/or tail bag from Vanucci offer a great alternative. These high-quality bags are a good investment because they are both hard-wearing and versatile. So the chances are you'll still be using them when, one day, you decide to trade in your 125 for a bigger bike. For all types of luggage, you can mount a Hepco & Becker Sport Rack on the pillion seat, enabling you to carry a relatively large roll bag or a top box.
Sound
Ein Sportauspuff gibt der MT den letzten Pfiff – der MIVV GP Black schöpft das Klangvolumen des Viertaktmotor im Rahmen der Zulassungsbestimmungen hörbar besser aus und verleiht der MT den gewünschten racigen Look, die Verarbeitungsqualität ist über jeden Zweifel erhaben.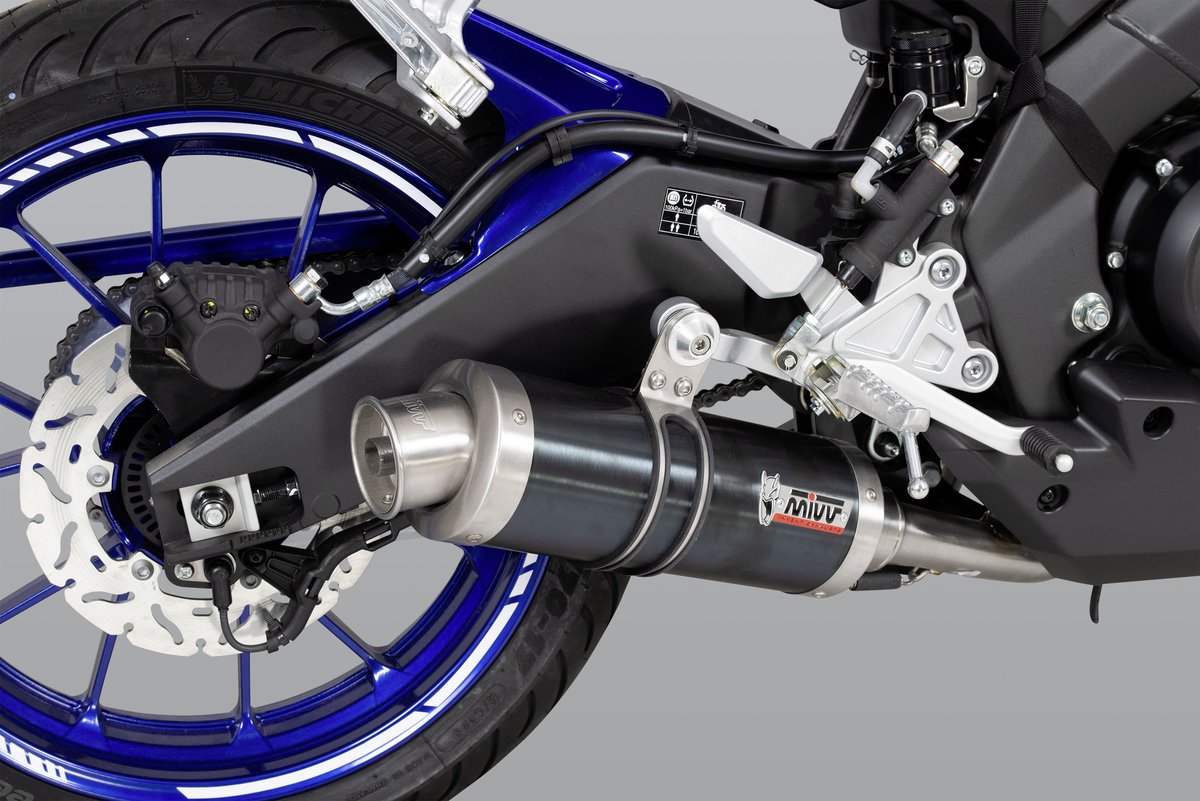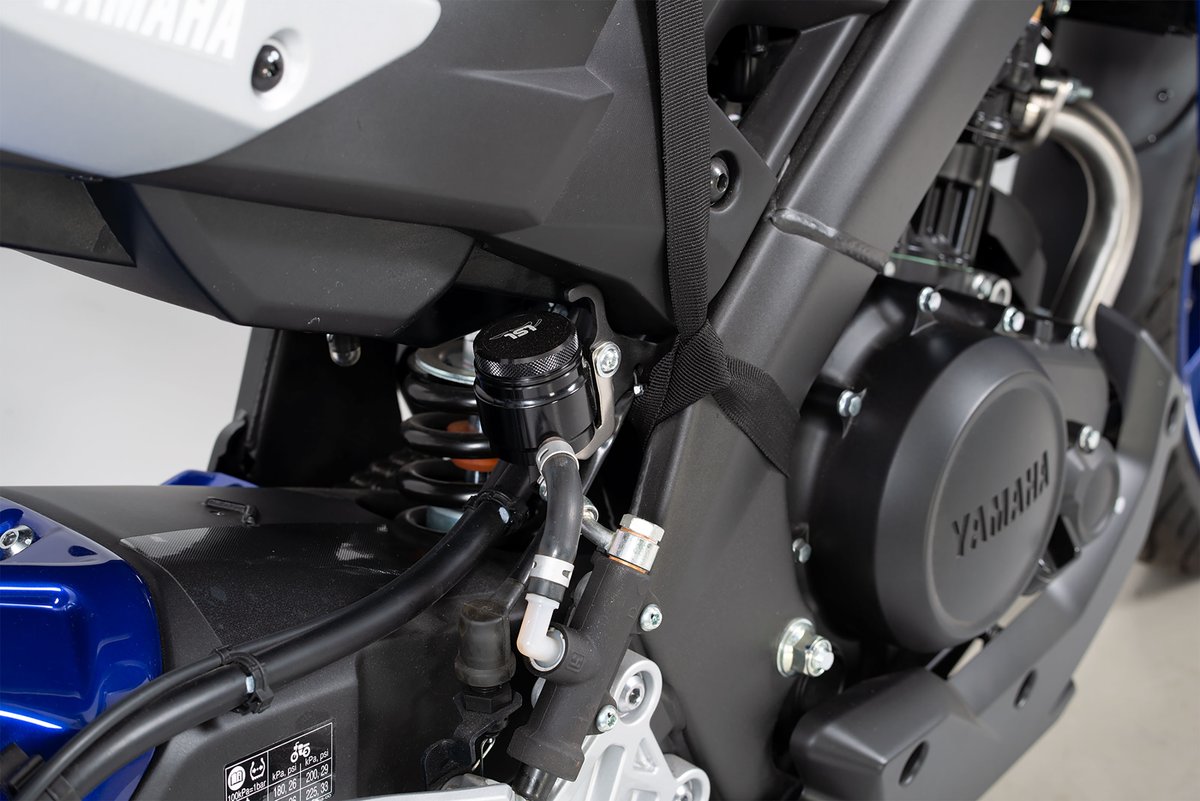 ---
---