A few interesting facts about Switzerland
Yodelling – it's all in the voice
The art of yodelling originates from Swiss mountain folk calling from one mountain to another, communicating from one Alpine pasture to the next. This characteristic sound of the Alps, which is instantly recognisable after just a few notes, remains to this day firmly based on a love of nature and homeland. Forms of communication based on natural yodelling have developed most notably in impassable mountainous regions – in order to communicate from one hill to another or to herd cattle. Presumably mountain dwellers were already yodelling way back in the Stone Age, although it wasn't until the 19th century that yodels were first sung by choirs.
Alphorn – emulating sounds from nature
Over the years the Alphorn as an instrument played by herdsmen in Switzerland fell almost completely silent. Not until the Romantic era in the 19th century and the revival of folklore and tourism did the alphorn experience a renaissance. It even turned into a national symbol.
Weather and climate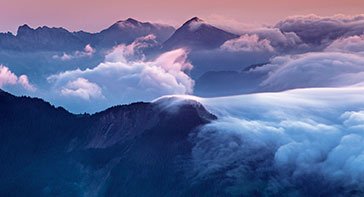 Switzerland has a predominately mild climate with moderate degrees of heat, cold and humidity. From July to August the daytime temperature is generally between 18°C and 28°C, whilst in January and February it is likely to be between -2°C and +7°C. In spring and autumn the daytime temperature varies between 8°C and 15°C. Temperatures will also vary according to altitude. We recommend packing a jumper, sensible footwear, suncream, sunglasses, and an umbrella or light raincoat.
Museums in Switzerland

The Monteverdi Automobile Museum
One of the most exclusive auto marques in the world was founded in 1967 in Binningen, near Basel. It is now home to the world's largest collection of these prestigious collectors' vehicles. The museum is open to the public, but visits must be arranged in advance.

Café Badilatti Coffee Museum
In the museum of coffee roaster Badilatti in Zuoz, in the Engadine Valley, you will learn all there is to know about how coffee became one of the most important drinks in Europe, where the beans come from, and how they are traded and processed. Needless to say you can also get a coffee to drink there too.

Appenzell Museum
The Appenzell Museum lets you immerse yourself in the life and history of the people of Appenzell, from prehistoric finds to the everyday culture of the present.

Further museums in Switzerland
You can find details of all Switzerland's museums on the Swiss Museum Association.
Languages
Do you speak...?
In Switzerland there are four official languages and numerous dialects spoken.
Traffic regulations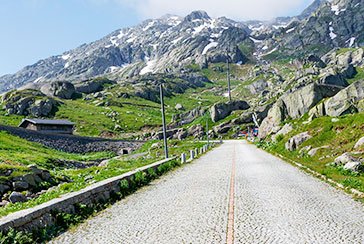 Customs duty and traffic regulations
Certain items can be brought into Switzerland duty-free. These include personal baggage and provisions for the journey. Alcohol, tobacco, meat and other items are permitted only in specified quantities.
Unless signs are displayed to the contrary, the speed limits in Switzerland are: in built-up areas 50 km/h, outside built-up areas 80 km/h, and on motorways 120 km/h. In Switzerland it is also obligatory to drive with lights on during the day. A motorway toll sticker (vignette) is required on motorways.
Emergency numbers
Events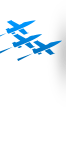 Watch the Patrouille Suisse (Swiss Air Force display team) practising
The Swiss Air Force display team publishes not only its public performances but its practice sessions too on the Internet. Training flights usually take place above the Wangen-Lachen airfield near Lake Zurich. Find out more »

Chocolate culture
Chocolate would not be the way that we know it if it weren't for Swiss chocolatiers. No matter where you are in Switzerland, you can be sure that the nearest chocolate factory where you can arrange a visit will not be far away. Find out more »