Motorcycle Tours in the Canton of Ticino
Bikers' paradise at the southern edge of Switzerland.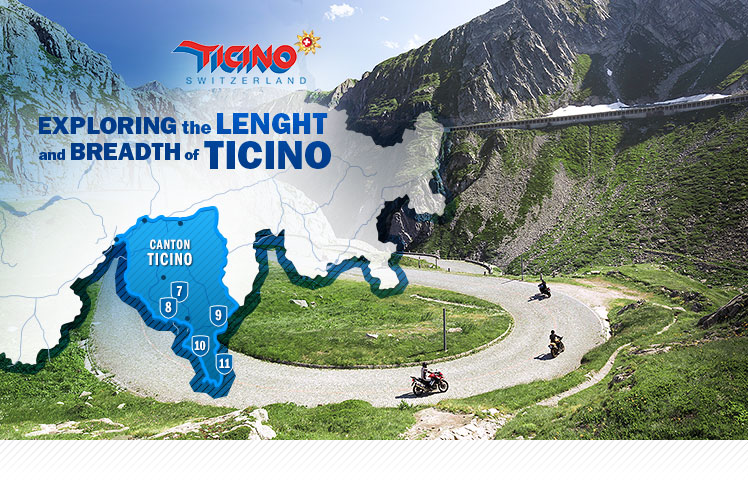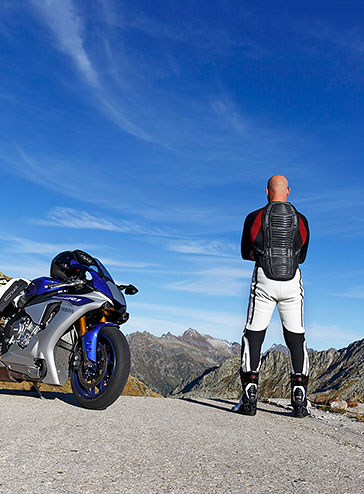 Motorcycle-Paradise Ticino
The southernmost Canton of Switzerland is rather special. Ticino is the region where Central Europe meets Southern Europe. The climate throughout the region surrounding Lugano and Locarno is indisputably Mediterranean with over 2,000 hours of sunshine per year, whilst climatic conditions at the height of the Gotthard or Nufenen Pass are subarctic. The two extremes come together in the people of Ticino too: on the one hand they have the characteristic preoccupation with quality of the Swiss, whilst on the other hand they also have the relaxed approach to life for which Italians are renowned. And here is another delightful contrast: on the one hand you have the hustle and bustle and the sophisticated atmosphere of the cities, whilst on the other hand there is the tranquillity and remoteness of the mountain valleys.

Both Lake Lugano and Lake Maggiore are relics from the Ice Age. Through the millennia, glaciers have ground out deep valleys and eventually filled them with their meltwater. On the shores of these two lakes live a large proportion of Ticino's population. Above all in the five larger cities.
Cities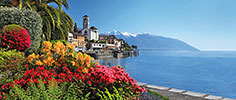 Both, cosy and fashionable: The cities in the Canton of Ticino have a lot to offer for motorcycle tourists regarding culture and Italian charm.
Touring tips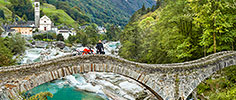 Lonely valleys, smaller hidden mountain roads: The Canton of Ticino is a perfect territory for bikers eager to explore their surroundings.
A carousel of passes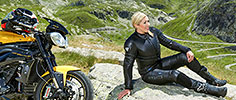 Gotthard and others: Ticino is a good starting point to combine some of the most beautiful alpine passes of Switzerland and Italy during great motorcycle daytrips.