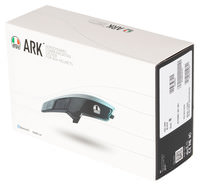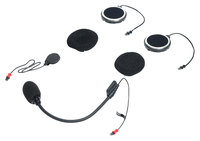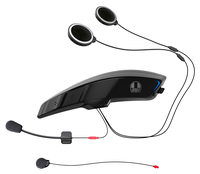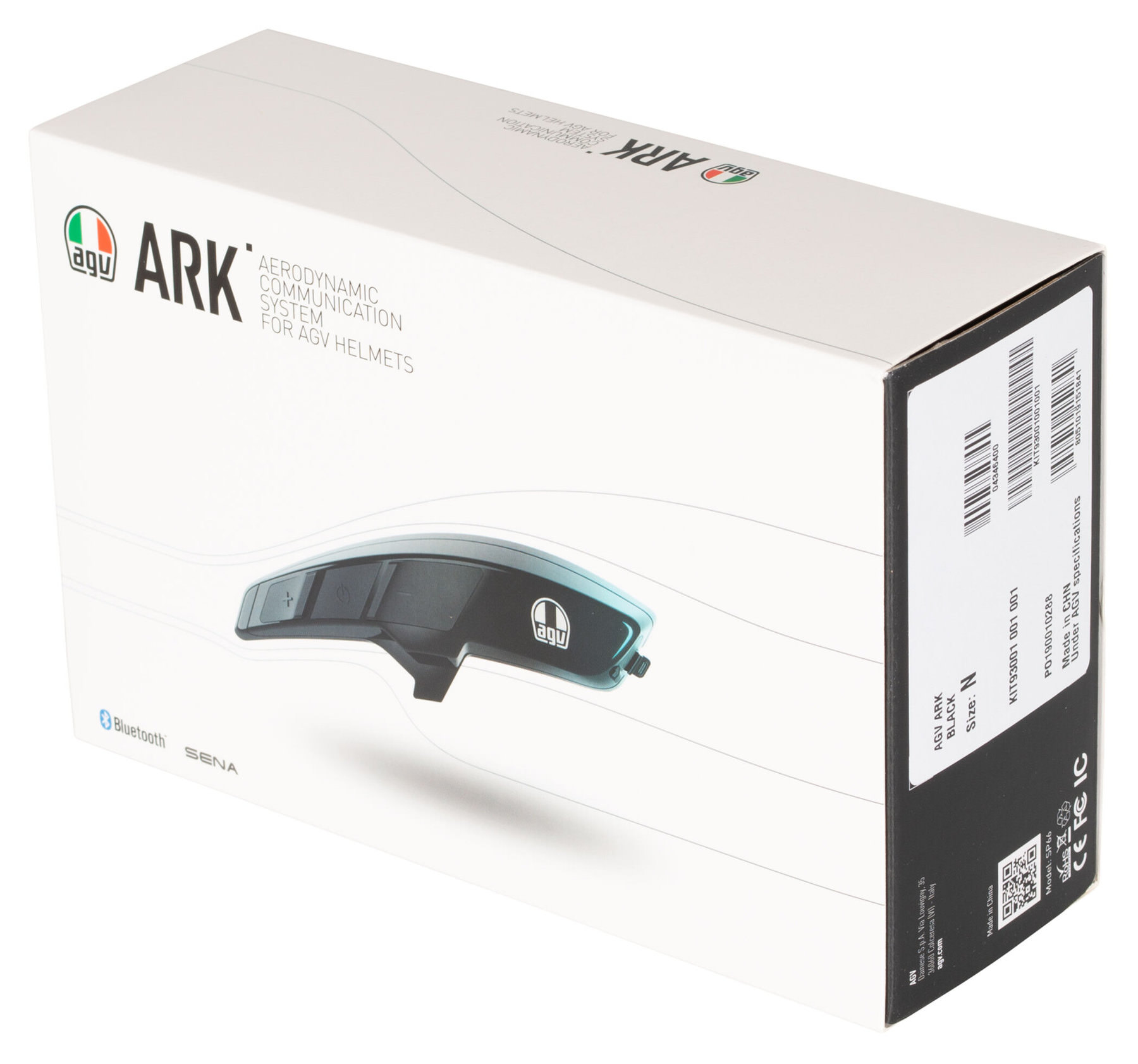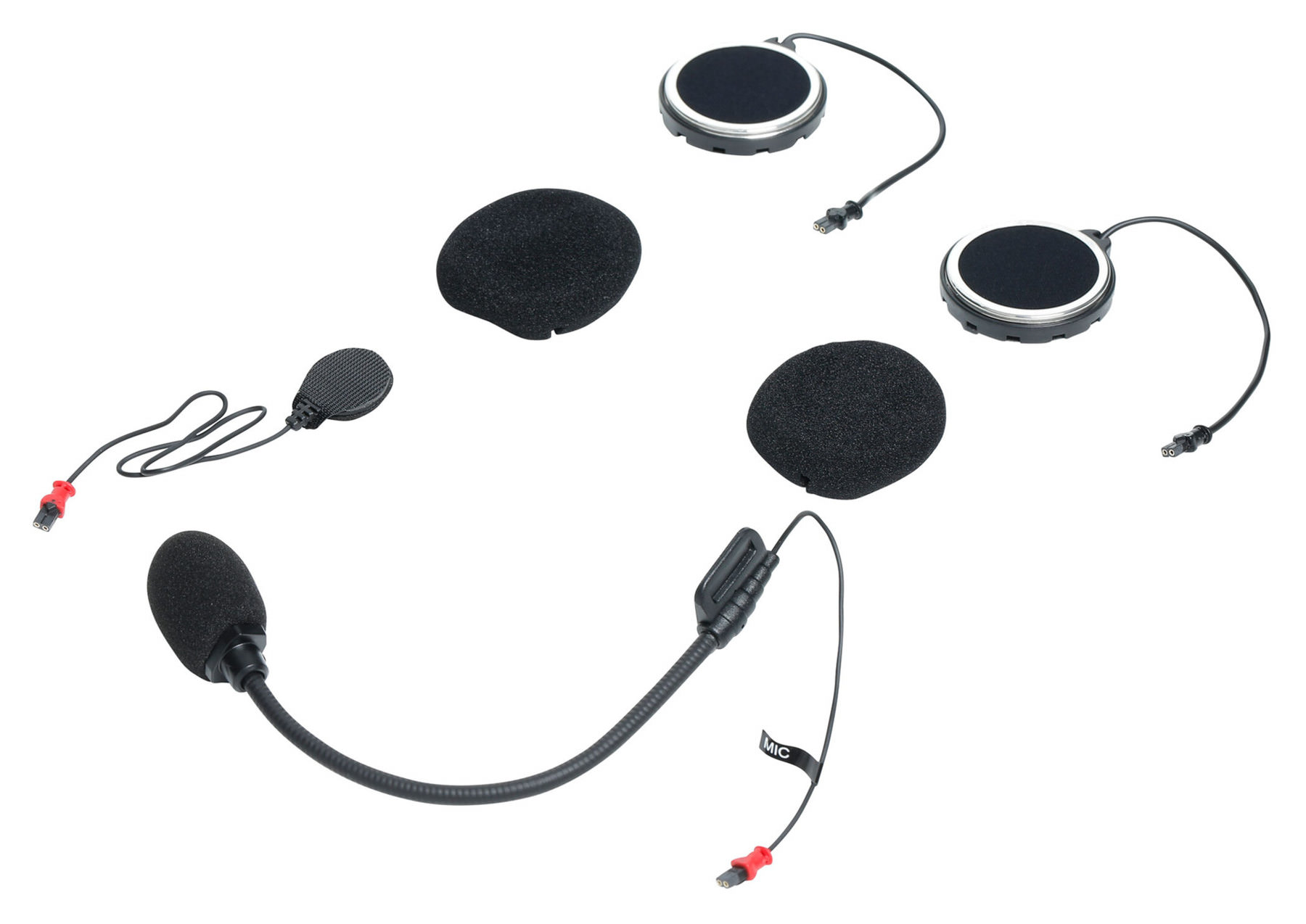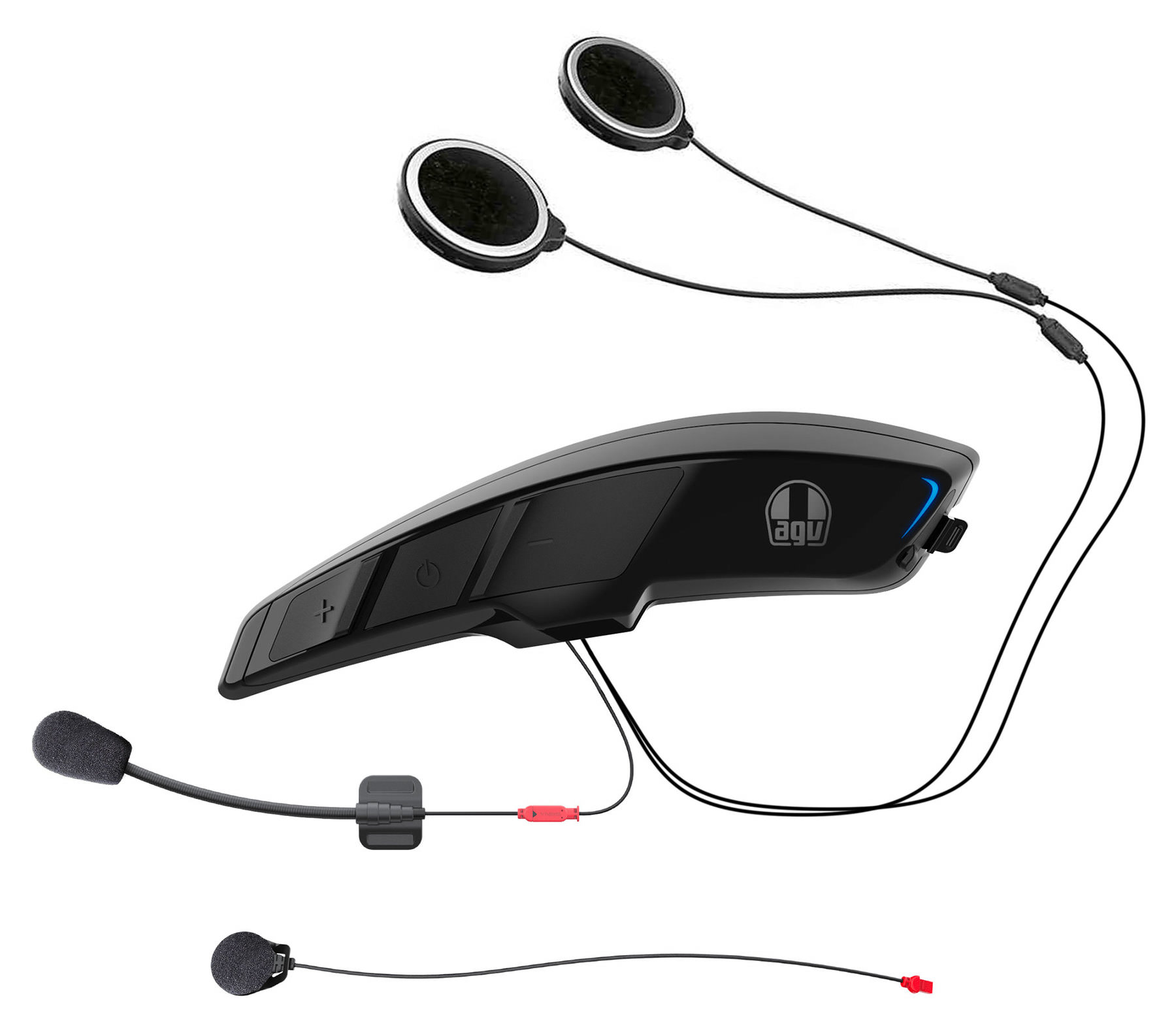 AGV ARK
COMMUNICATION SYSTEM
You have placed the following items in the shopping basket:
AGV ARK
COMMUNICATION SYSTEM
Communicate effortlessly with up to three other bikers at the same time - at the push of a button! This system was specially developed for AGV Sportmodular helmets AX9, K-5 S and K6. It enables you to communicate with your fellow riders over distances of up to 1.6 km, receive calls, listen to music and much more.
Advanced Noise Control by Sena ensures that incoming and outgoing audio messages are never disrupted by background noise. This light and compact system is very easy to attach to your helmet using the AGV Intercom Adapter.

Performance features:

Maximum range between two devices: up to 1600 metres
Intercom conference mode (Bluetooth): Up to 4 bikers can communicate in a group
Maximum talk time: 9 hours
Maximum standby time: 1 week
FM Radio
Audio multitasking
Advanced Noise Control
Voice commands
Music sharing
Bluetooth 4.1
Compatible with:
Sportmodular, AX9, K5 S and K6
Comprises:
Manufacturer details: AGV

Motorcycle helmets with racing tradition

For decades, AGV has been developing and manufacturing helmets for bikers. The list of AGV customers reads like a who's who of motorcycle racing: Agostini, Sheene, Roberts, Capirossi and currently Valentino Rossi, to name just a few. The very same Valentino Rossi who puts his stamp on the design of AGV helmets. And not just where the paintwork is concerned. The nine-times world champion is also involved in technical development at AGV. The range of products at AGV stretches from inexpensive helmets for beginners through to premium replicas of Rossi's racing helmet.
Product details
Intercom conferencing (Mesh):

No function

User interface:

3 buttons

Bluetooth specification:

Bluetooth 4.1

Mounting:

Via clip, no helmet mounting

Smartphone app for easy operation:

iOS and Android

Microphone types:

Boom microphone included

Intercom toggling mode (Bluetooth):

no function

Intercom conferencing (Bluetooth):

Up to 4 users

Maximum standby time:

5 days

Maximum range between 2 devices:

1.600 meter

Weather protection:

No weather protection
Overview of product features
Bike-to-bike intercom
Mobile Phone Connectivity
Sat nav connectivity
Automatic volume adjustement
Changeable speakers via 3.5mm jack plug
Audio Multitasking
Write a review for AGV ARK
We offer you the opportunity to rate products purchased from Louis and to share your experiences with them publicly.

To ensure that your objective and truthful report will be really beneficial to all readers, please observe the following rules.


Please only rate products that you have personally used for their intended purpose.
Please give reasons for your positive and negative criticisms. Only then will they benefit other customers and allow us to improve the product if necessary.
Please don't copy content that has already been published elsewhere. It's your personal experience which counts.
Data protection: Please don't include your own and other people's addresses, telephone numbers or URLs or even the names of third parties (people as well as companies) in your review.
In your product review, please don't make comparisons with third party product ranges. Regardless of whether you judge these positively or negatively, you, or we as operators of this online shop, would be violating competition law.
Fair play: Please follow these rules so that we don't have to shorten or delete your rating.
Your product rating has been saved. It will be displayed in a few minutes
Your previous input will be lost!
Do you really want to cancel your entry?
+400 brands
2-year right of return
Fast delivery
Worldwide shipping