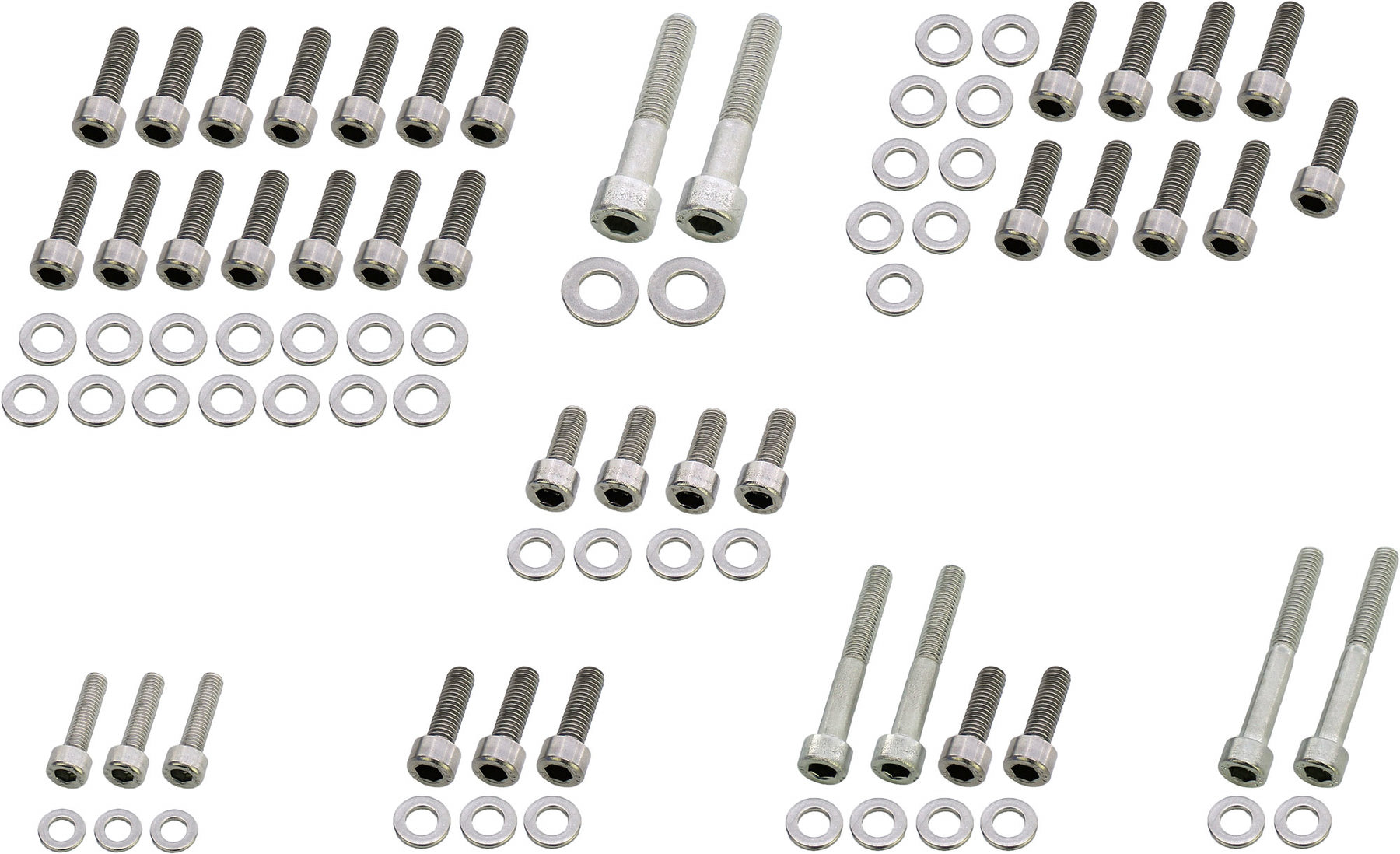 STAINLESS-STEEL BOLT SET
BMW R MODELS
Important notes
Sufficient washers are included, but they only need to be used if specified by the vehicle manufacturer. Otherwise, only as required.
Depending on the model and year of manufacture, you may not need all the screws supplied.
You have placed the following items in the shopping basket:
STAINLESS-STEEL BOLT SET
BMW R MODELS
For bikers, it's always been the same: Looks matter! So if you take pride in your machine always looking its best, you're sure to want something better than the standard galvanized bolts. After all, they soon start to lose their shine, and the visible parts become dull, discoloured or rusty - especially if you often have to leave your bike outside. In contrast, the high-quality bolts kits from Screws4Bikes, made of rustproof stainless steel, always stay gleaming.
To make it easy to replace the original bolts, we supply model-specific kits, made of A2-70 stainless steel, complete with all the bolt sizes you need for your particular engine. The bolts come in separate bags for each engine cover. Unless described otherwise, the sets comprise hexagon socket bolts with cylinder head and, if necessary, with washers.

Bolt set for R models:
End cover
Oil sump
Oil filter cover
Oil pump cover
Rear transmission cover
Upper engine cover
Crank case breather cover
Starter motor

Bolt set for K models:
Chain case cover
Water pump cover
Oil sump
Emblem
Starter motor
Alternator
Gearbox housing on engine
Good to know:
To make sure that screws and bolts do not seize in aluminium or steel, we recommend coating the thread with copper paste or anti-seize paste - see "Compatible products".
By the way,
If the screws and bolts are changed one after the other, you do not need to fit a new gasket!
List of compatible motorcycles
Manufacturer details: Screws 4 Bikes

The fact is, with most stock motorcycles, too little attention is given to the design of screws and bolts. That's why Screws4Bikes offer the perfect alternative for all motorbike perfectionists: metric and imperial screw/bolt sets made of high-grade stainless steel. Very convenient when you're doing a conversion, and you save money at the same time, compared to buying screws and bolts individually. These high-quality screws and bolts come in a range of designs, including with a powder-coated head. So what's the benefit? That extra something for the look of your bike. Plus the reassuring feeling that comes with quality made to last.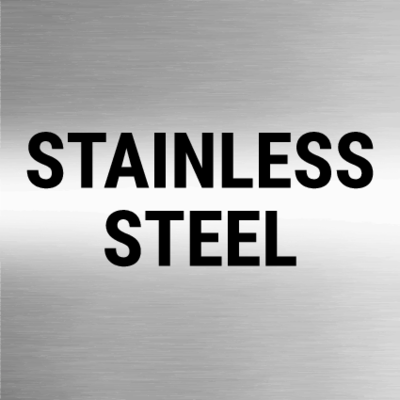 Stainless steel is a collective term for rustproof steel. It is much more resistant to corrosion than non-alloyed steels. Stainless steel does not deteriorate, and is hygienic, UV-resistant, non-corroding, fracture-proof, non-toxic and environmentally friendly. It does not weather and can be recycled in its entirety, even after many years. Technically, the term "stainless steel" refers to corrosion-resistant steel alloys with a wide variety of compositions but always containing a high percentage of chromium (usually a minimum of 10.5%)

.

MAINTENANCE:
Stainless steel should be cleaned regularly like all other materials, especially after exposure to salty air (near the coast), and also at regular intervals.
Water can easily collect in corners, edges and screw connections, resulting in corrosion. So careful cleaning is important, and if necessary screws should be undone in order to clean the parts thoroughly.
Do not leave rusty steel parts against stainless steel to avoid the rust "contamination".
Write a review for STAINLESS-STEEL BOLT SET
We offer you the opportunity to rate products purchased from Louis and to share your experiences with them publicly.

To ensure that your objective and truthful report will be really beneficial to all readers, please observe the following rules.


Please only rate products that you have personally used for their intended purpose.
Please give reasons for your positive and negative criticisms. Only then will they benefit other customers and allow us to improve the product if necessary.
Please don't copy content that has already been published elsewhere. It's your personal experience which counts.
Data protection: Please don't include your own and other people's addresses, telephone numbers or URLs or even the names of third parties (people as well as companies) in your review.
In your product review, please don't make comparisons with third party product ranges. Regardless of whether you judge these positively or negatively, you, or we as operators of this online shop, would be violating competition law.
Fair play: Please follow these rules so that we don't have to shorten or delete your rating.
Your product rating has been saved. It will be displayed in a few minutes
Your previous input will be lost!
Do you really want to cancel your entry?
+400 brands
2-year right of return
Fast delivery
Worldwide shipping