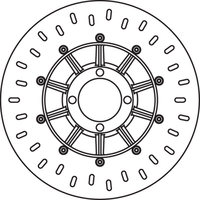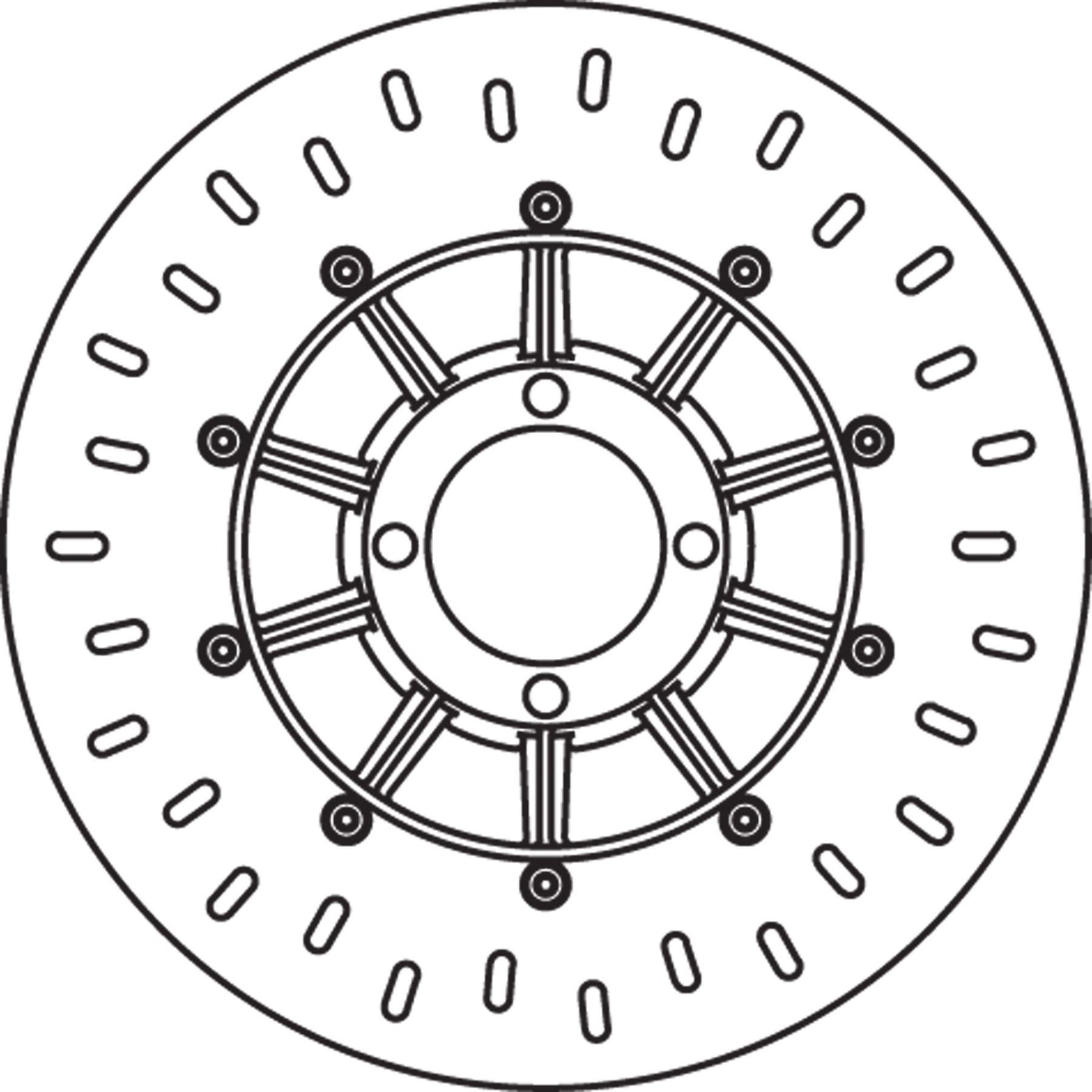 BREMBO DISCS 68B407D2
FRONT, 285MM,FIXED W. ABE
You have placed the following items in the shopping basket:
BREMBO DISCS 68B407D2
FRONT, 285MM,FIXED W. ABE
Brembo makes a complete range of brake discs to suit every requirement. They are the same quality as the brake discs supplied to manufacturers of the world's most exciting motorbikes.


These brake discs are made from a single piece of stainless steel and are manufactured to ensure perfection. The deliberately narrow tolerances and carefully selected processing cycles guarantee that "single-piece" Brembo brake discs offer virtually unrivalled flatness and concentricity.
The brake discs are supplied individually; for double-disc systems, please order two
Read the enclosed safety instructions prior to installation
Specifications:

Replacement for OEM brake disc
Perforated stainless-steel brake ring.
With type approval for Germany
Our YouTube video "How to: change brake discs" shows you exactly how to do the job.
Manufacturer details: Brembo

More than brakes!

Around 50 years ago, the Italian company started out producing brake discs for cars. Further brake system components such as brake calipers and brake pumps followed. In 1972, Brembo supplied brakes as original equipment for Moto Guzzi for the first time. From 1975, Ferrari Formula 1 cars began using Brembo brake technology. Today Brembo is the OEM for BMW, KTM, Harley-Davidson, Ducati and MV Agusta, among others.Brembo has dominated the motorcycle racing scene for many years now: over 20 titles in both the MotoGP and Superbike World Championship are impressive evidence of the superiority of Brembo's brake technology.And the secrets behind this success story? A passion for racing, the determination to always be the best, lots of meticulous development work and relentlessly high requirements on the quality of materials and workmanship.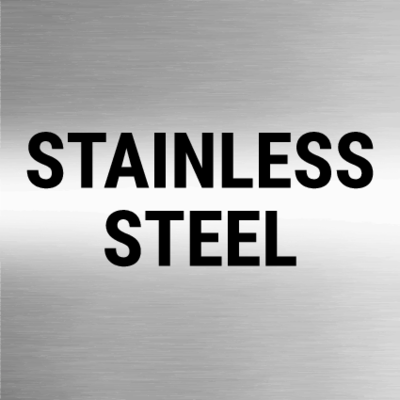 Stainless steel is a collective term for rustproof steel. It is much more resistant to corrosion than non-alloyed steels. Stainless steel does not deteriorate, and is hygienic, UV-resistant, non-corroding, fracture-proof, non-toxic and environmentally friendly. It does not weather and can be recycled in its entirety, even after many years. Technically, the term "stainless steel" refers to corrosion-resistant steel alloys with a wide variety of compositions but always containing a high percentage of chromium (usually a minimum of 10.5%)

.

MAINTENANCE:
Stainless steel should be cleaned regularly like all other materials, especially after exposure to salty air (near the coast), and also at regular intervals.
Water can easily collect in corners, edges and screw connections, resulting in corrosion. So careful cleaning is important, and if necessary screws should be undone in order to clean the parts thoroughly.
Do not leave rusty steel parts against stainless steel to avoid the rust "contamination".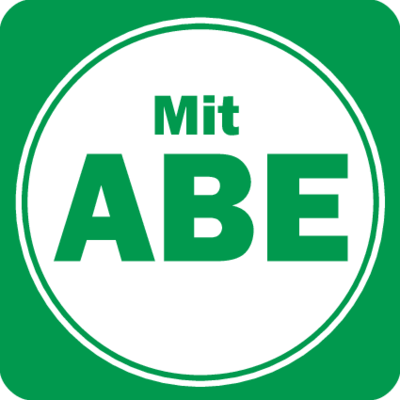 German type approval ("ABE)" allows the relevant accessory to be used on the vehicle models listed in the test report. Here it is the type abbreviation and not the maker's designation that is important for identifying the vehicle. The test report must be carried when riding in case it needs to be presented at a road-side check or vehicle safety inspection.
Accessories with type approval do not have to be registered in the vehicle documents! Those who do not want to carry the test report with them all the time can (for example) arrange to have the product registered by the Technical Inspection Association (subject to a charge).
If the accessory is to be used on a vehicle that is not listed in the type approval, an individual component approval is required. Although ABE type approval confirms the proper installation and safety of the product, it is the inspector who has to decide according to his technical expertise whether it is suitable for use on the vehicle.

An electric scooter with "ABE" approval has a type approval for Germany stating that the relevant vehicle satisfies all the relevant requirements of the eKFV (Small Electric Vehicle Ordinance in Germany) for the approval. In addition, insurance of the electric scooter is compulsory and use on pavements is forbidden. It can only be ridden on cycle paths and on the road (if a cycle path is not available). The minimum age for riding an electric scooter is 14 years. Although a driving license and helmet are not mandatory, they are highly recommended. An electric scooter must always be ridden solo.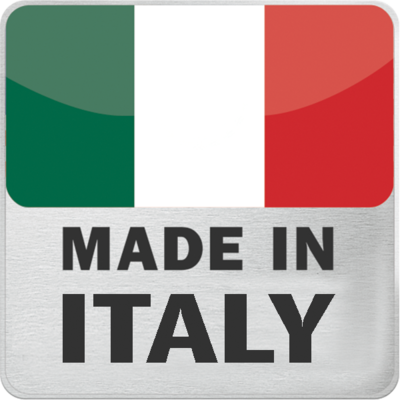 Made in Italy
Writing review is not available
We are currently working on the implementation. The feature will be available soon.
+400 brands
2-year right of return
Fast delivery
Worldwide shipping