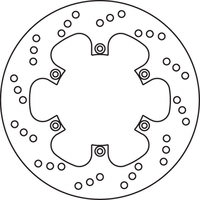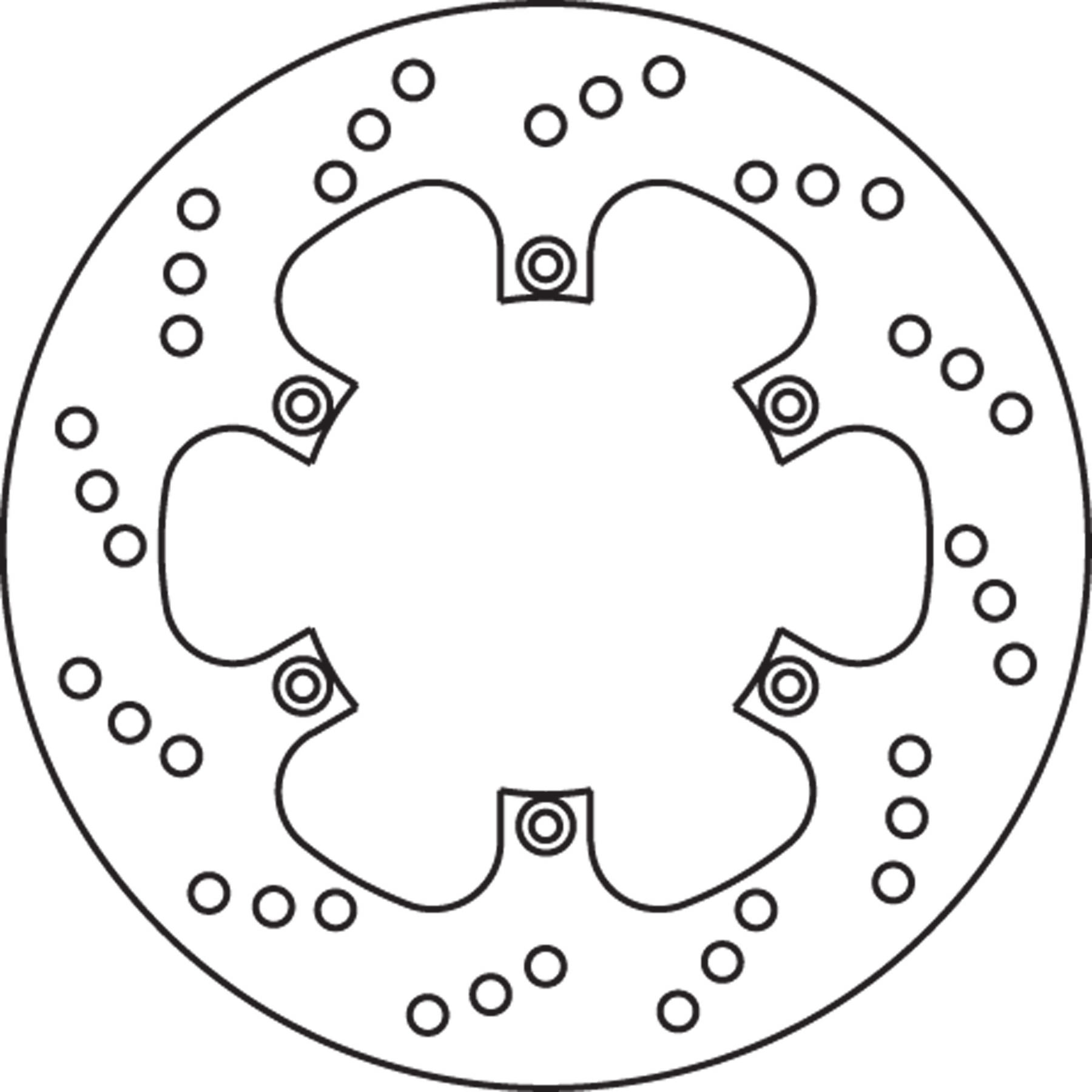 BREMBO DISCS 68B40781
REAR,240MM, FIXED W. ABE
You have placed the following items in the shopping basket:
BREMBO DISCS 68B40781
REAR,240MM, FIXED W. ABE
Brembo makes a complete range of brake discs to suit every requirement. They are the same quality as the brake discs supplied to manufacturers of the world's most exciting motorbikes.


These brake discs are made from a single piece of stainless steel and are manufactured to ensure perfection. The deliberately narrow tolerances and carefully selected processing cycles guarantee that "single-piece" Brembo brake discs offer virtually unrivalled flatness and concentricity.
The brake discs are supplied individually; for double-disc systems, please order two
Read the enclosed safety instructions prior to installation
Specifications:

Replacement for OEM brake disc
Perforated stainless-steel brake ring.
With type approval for Germany
Our YouTube video "How to: change brake discs" shows you exactly how to do the job.
List of compatible motorcycles
Manufacturer details: Brembo

More than brakes!

Around 50 years ago, the Italian company started out producing brake discs for cars. Further brake system components such as brake calipers and brake pumps followed. In 1972, Brembo supplied brakes as original equipment for Moto Guzzi for the first time. From 1975, Ferrari Formula 1 cars began using Brembo brake technology. Today Brembo is the OEM for BMW, KTM, Harley-Davidson, Ducati and MV Agusta, among others.Brembo has dominated the motorcycle racing scene for many years now: over 20 titles in both the MotoGP and Superbike World Championship are impressive evidence of the superiority of Brembo's brake technology.And the secrets behind this success story? A passion for racing, the determination to always be the best, lots of meticulous development work and relentlessly high requirements on the quality of materials and workmanship.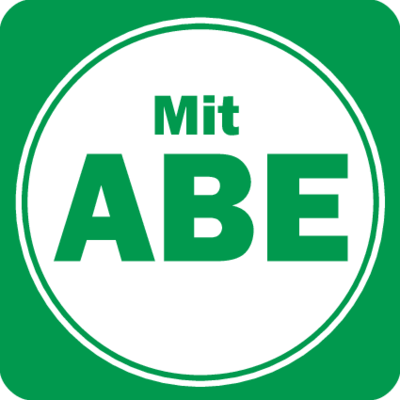 The German "Allgemeine Betriebserlaubnis (ABE)" (general type approval) authorises the use of the relevant accessories on the vehicle models listed in the certificate booklet. The certificate booklet must be carried along when driving and must be presented on request in the event of a traffic control or the main inspection (HU).
Accessories with an ABE do not have to be registered in the vehicle documents. However, if you do not want to carry the certificate with you at all times, you can have it registered (at a charge) by the TÜV, for example.
If the accessories are to be used on a vehicle that is not listed in the ABE, an individual approval is necessary.

The regulations in other countries may differ. Before ordering a product, please make sure that it may be used in road traffic in your region, your country.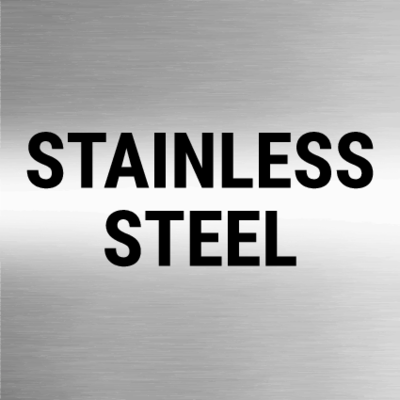 Stainless steel is a collective term for rustproof steel. It is much more resistant to corrosion than non-alloyed steels. Stainless steel does not deteriorate, and is hygienic, UV-resistant, non-corroding, fracture-proof, non-toxic and environmentally friendly. It does not weather and can be recycled in its entirety, even after many years. Technically, the term "stainless steel" refers to corrosion-resistant steel alloys with a wide variety of compositions but always containing a high percentage of chromium (usually a minimum of 10.5%)

.

MAINTENANCE:
Stainless steel should be cleaned regularly like all other materials, especially after exposure to salty air (near the coast), and also at regular intervals.
Water can easily collect in corners, edges and screw connections, resulting in corrosion. So careful cleaning is important, and if necessary screws should be undone in order to clean the parts thoroughly.
Do not leave rusty steel parts against stainless steel to avoid the rust "contamination".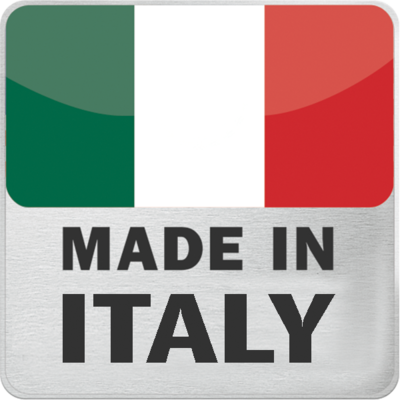 Made in Italy
Write a review for BREMBO DISCS 68B40781
We offer you the opportunity to rate products purchased from Louis and to share your experiences with them publicly.

To ensure that your objective and truthful report will be really beneficial to all readers, please observe the following rules.


Please only rate products that you have personally used for their intended purpose.
Please give reasons for your positive and negative criticisms. Only then will they benefit other customers and allow us to improve the product if necessary.
Please don't copy content that has already been published elsewhere. It's your personal experience which counts.
Data protection: Please don't include your own and other people's addresses, telephone numbers or URLs or even the names of third parties (people as well as companies) in your review.
In your product review, please don't make comparisons with third party product ranges. Regardless of whether you judge these positively or negatively, you, or we as operators of this online shop, would be violating competition law.
Fair play: Please follow these rules so that we don't have to shorten or delete your rating.
Your product rating has been saved. It will be displayed in a few minutes
Your previous input will be lost!
Do you really want to cancel your entry?
+400 brands
2-year right of return
Fast delivery
Worldwide shipping