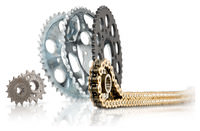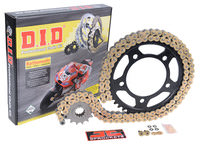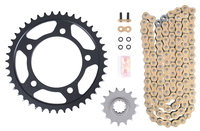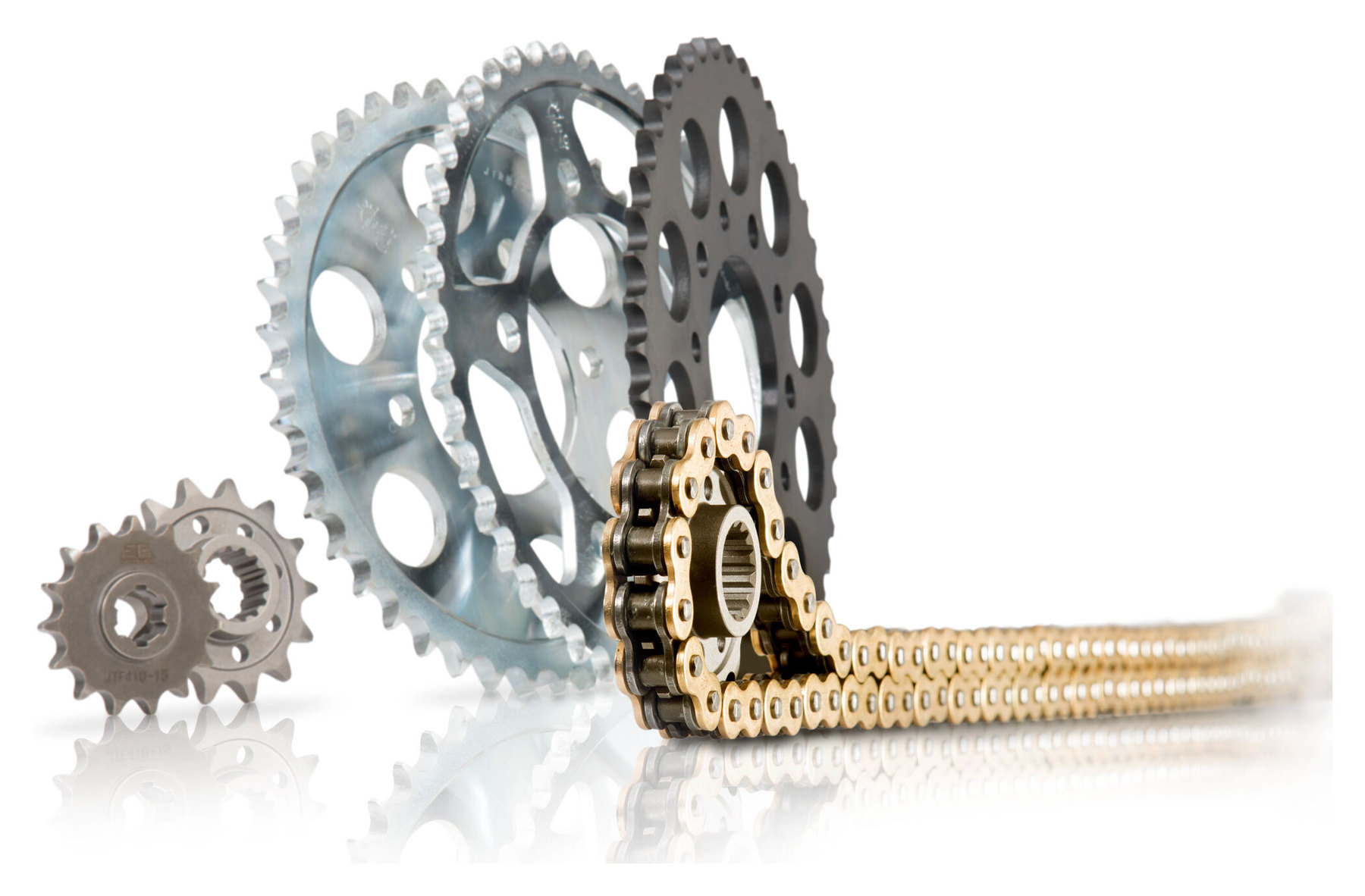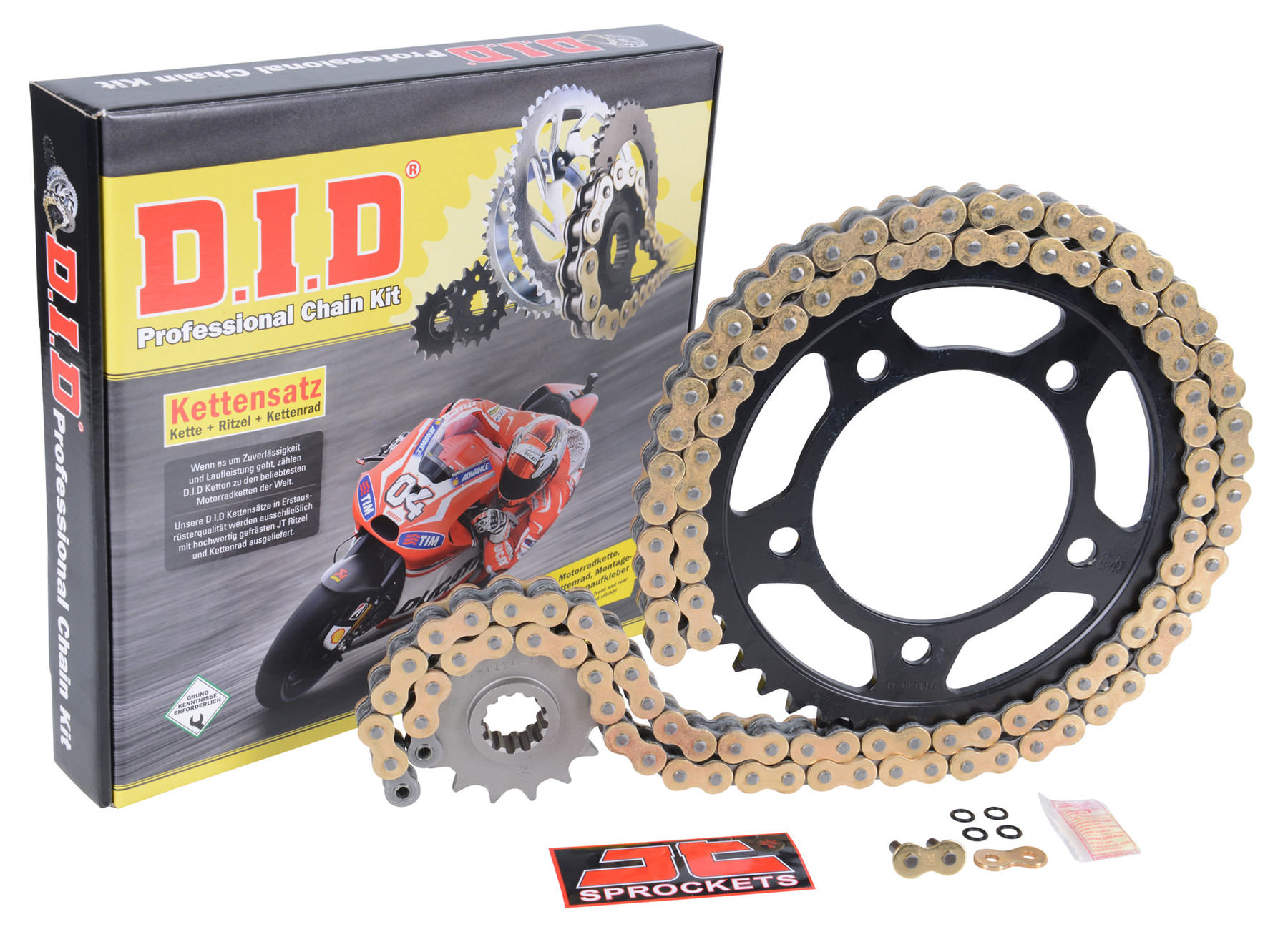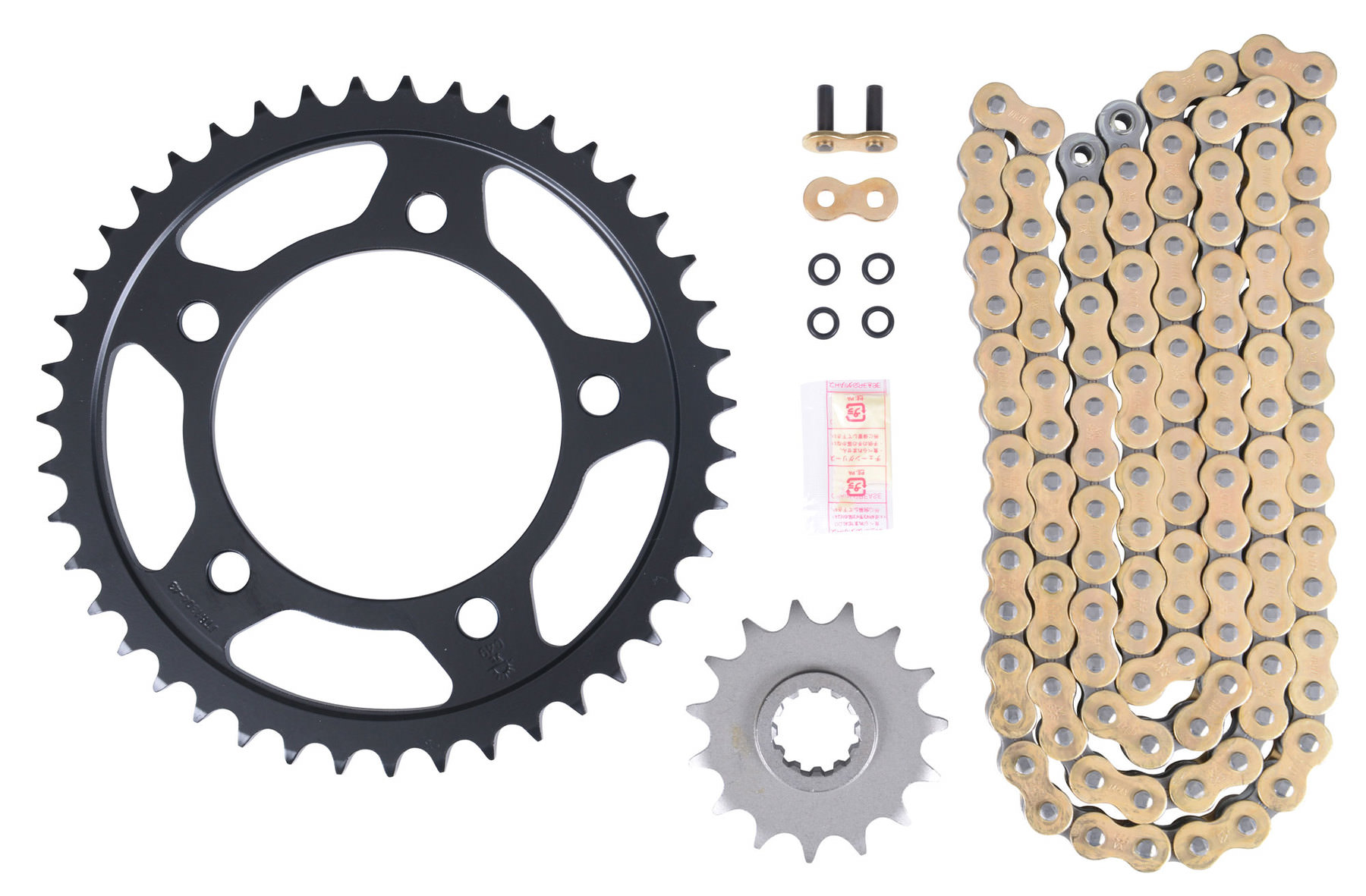 DID CHAIN-KIT 530VX3
XJ600 -89 106/16/44
Important notes
execution: chain with rivet-type connecting link
You have placed the following items in the shopping basket:
DID CHAIN-KIT 530VX3
XJ600 -89 106/16/44
Extremely strong, durable and efficient: the brand used by the Yamaha and Ducati MotoGP works teams. D.I.D chains are renowned for their high efficiency combined with smooth, fast reaction to load changes the result of years of development work for the race track plus state-of-the-art production methods and top-quality materials*.
Every D.I.D chain and sprocket set brings you:

The expertise of a worldwide original equipment manufacturer
Probably the most widely used motorcycle chain in the world
Front and rear sprockets made of high-grade steel from JT, the brand-name OEM, (Please note, however, that any rubber silencer pads on original sprockets are no longer required)
For 500cc or larger motorbikes, exclusively X-ring chains with gold-plated outer plates
The following types of D.I.D. chain are supplied by Louis, depending on the motorbike model.
ZVM-X:

The best D.I.D chain available today in terms of rigidity** (10% higher than its predecessor, the ZVM2),
with the highest wear resistance index to date
D.I.D X-ring seals*** halve the power loss due to friction compared to an O-ring chain
VX:

Best value for money of all the D.I.D chains
Higher rigidity** (7% higher than its predecessor, the VM),
Far superior service life compared to the VM.
* The secret behind the astonishing performance of these chains is D.I.D's exclusive hardening process for the pins. This special treatment produces an extremely hard surface layer, while maintaining a softer inner core. These chains combine extreme impact resistance with efficient shock absorption. In addition, they are well protected against rust.

** The rigidity of a chain means its ability to resist deformation and stretching. Higher rigidity means smoother handling, less power loss and faster reaction of the chain.

*** The specially shaped sealing rings significantly alter the friction area of the side plates. At the same time, doubling the number of sealing points from 2 to 4 has the effect of safeguarding far more effectively against lubricant loss, and also provides optimum protection against dirt.

Tips for choosing your D.I.D chain and sprocket set:
D.I.D. chains in the OEM kits are always supplied in accordance with the specifications from the motorcycle manufacturer and/or Daido Corp. Go to "Important information" (highlighted in red) to see whether the chain and sprocket kit comes with an endless chain or a chain with rivet or clip connecting link.
List of compatible motorcycles
Manufacturer details: DID

Chain + Pinion + Sprocket

Motorcycle manufacturers look for chains with the best running characteristics and the longest service life - that often means chains from DID. Experience and engineering of the highest standard guarantee outstanding quality for your requirements, too. We supply what is surely the most widely used motorbike chain in the world, produced by state-of-the-art manufacturing methods from top-quality components - the "Professional Line" from DID. Extremely long life and noticeably smoother running will make this your chain of choice, as it is for many of the top motorcycle racers.
Write a review for DID CHAIN-KIT 530VX3
We offer you the opportunity to rate products purchased from Louis and to share your experiences with them publicly.

To ensure that your objective and truthful report will be really beneficial to all readers, please observe the following rules.


Please only rate products that you have personally used for their intended purpose.
Please give reasons for your positive and negative criticisms. Only then will they benefit other customers and allow us to improve the product if necessary.
Please don't copy content that has already been published elsewhere. It's your personal experience which counts.
Data protection: Please don't include your own and other people's addresses, telephone numbers or URLs or even the names of third parties (people as well as companies) in your review.
In your product review, please don't make comparisons with third party product ranges. Regardless of whether you judge these positively or negatively, you, or we as operators of this online shop, would be violating competition law.
Fair play: Please follow these rules so that we don't have to shorten or delete your rating.
Your product rating has been saved. It will be displayed in a few minutes
Your previous input will be lost!
Do you really want to cancel your entry?
+400 brands
2-year right of return
Fast delivery
Worldwide shipping