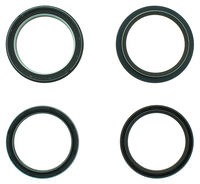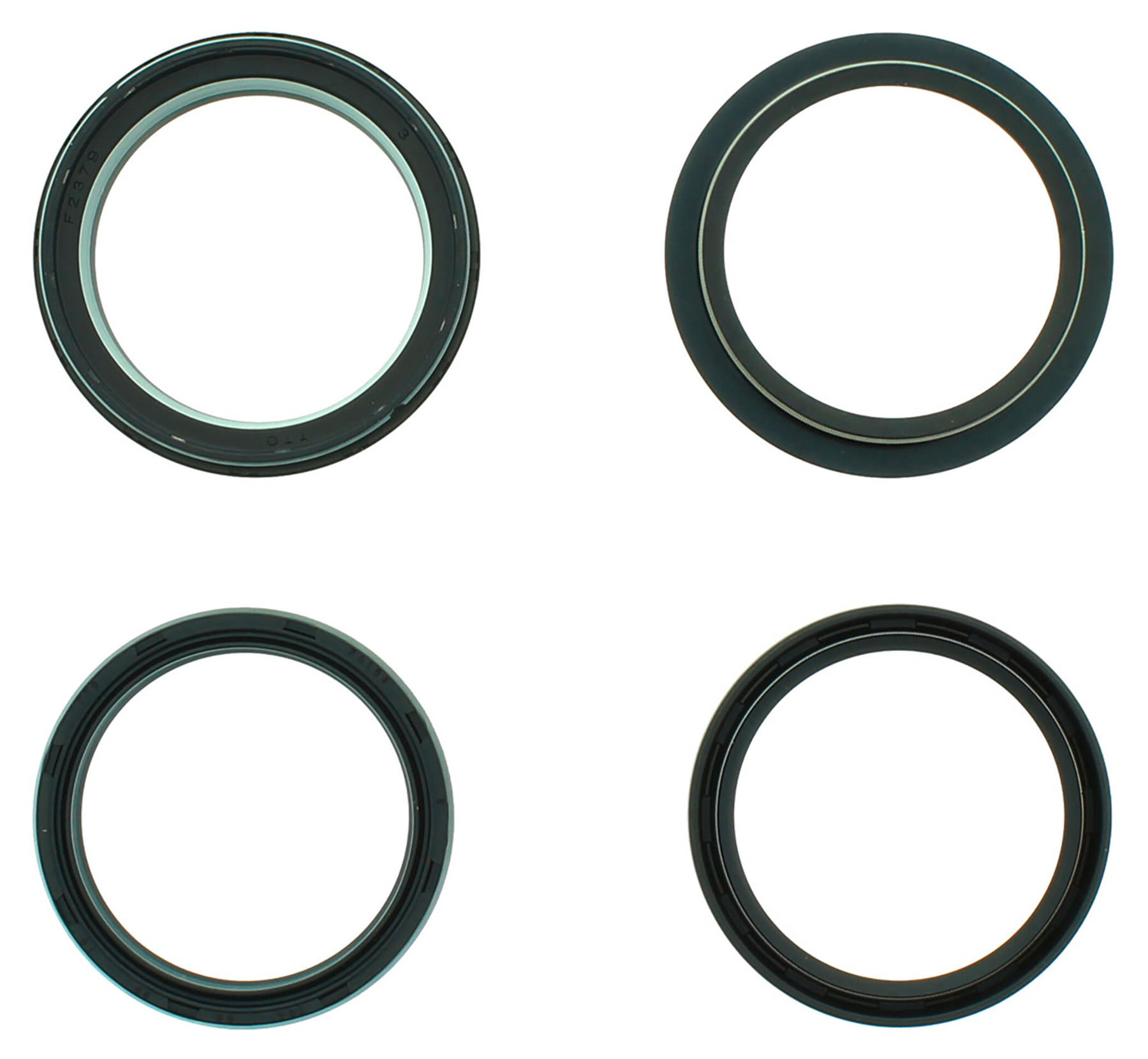 SHAFT SEAL SET FORK ABR
49X60X11 56-144
You have placed the following items in the shopping basket:
SHAFT SEAL SET FORK ABR
49X60X11 56-144
Motorcycle front forks/fork tubes are an endangered species. They're at constant risk of serious damage from insect residues, rust, stone chip impacts and tiny particles of dirt which cling to the tubes. The fork seals begin to leak as they age. And that leads to fork oil loss and a reduction in damping performance. Dangerous for you or any motorcycle rider, and for other road users.
So you should always replace leaking seals in good time. For example, with fork seals from Allballs Racing. They always come as a set, complete with dust caps, for practically every fork. You can find the right ones for your motorbike under "My Bike". Or here under All versions

Good to know: If the fork tubes on your motorbike show signs of roughness (e.g. small rust spots or traces of stone chip damage), you need to smooth these out as far as possible with chrome polish or emery cloth, or else install new fork tubes, because even slight roughness can be enough to damage new seals and cause oil leaks in a short space of time.
Improved friction torque and up to 3 x less friction than OE fork seals
Patented Max-Life manufacture, which increases the service life 3 to 4-fold
The fork seals are triple sealed
The dust caps are coated with special grease to give improved response
Manufacturer details: All Balls Racing

Go to All Balls Racing articles
High quality wear parts for motorbikes

All Balls Racing from East Greenville, Pennsylvania is one of those companies that you hardly know as a normal driver. But you really should, because All Balls Racing is a manufacturer of spare parts and repair kits that are highly valued in racing. Especially in off-road racing with its extreme conditions many teams trust in All Balls Racing. And parts that convince race mechanics will work longer and more reliably in normal road use. Equally pleasant for professionals and hobby mechanics both: The comprehensive repair kits from All Balls Racing contain all the necessary sleeves, seals, O-rings and locking rings and everything else that comes with them - no searching, no re-ordering. And all this for prices which, given the quality level offered, are extremely low.


Write a review for SHAFT SEAL SET FORK ABR
We offer you the opportunity to rate products purchased from Louis and to share your experiences with them publicly.

To ensure that your objective and truthful report will be really beneficial to all readers, please observe the following rules.


Please only rate products that you have personally used for their intended purpose.
Please give reasons for your positive and negative criticisms. Only then will they benefit other customers and allow us to improve the product if necessary.
Please don't copy content that has already been published elsewhere. It's your personal experience which counts.
Data protection: Please don't include your own and other people's addresses, telephone numbers or URLs or even the names of third parties (people as well as companies) in your review.
In your product review, please don't make comparisons with third party product ranges. Regardless of whether you judge these positively or negatively, you, or we as operators of this online shop, would be violating competition law.
Fair play: Please follow these rules so that we don't have to shorten or delete your rating.
Your product rating has been saved. It will be displayed in a few minutes
Your previous input will be lost!
Do you really want to cancel your entry?
+400 brands
2-year right of return
Fast delivery
Worldwide shipping