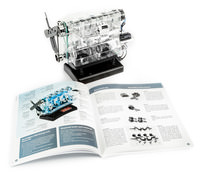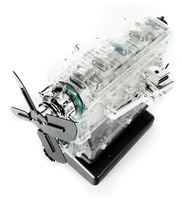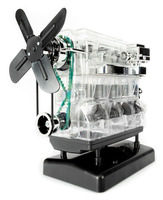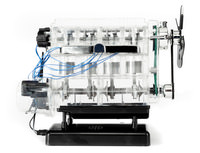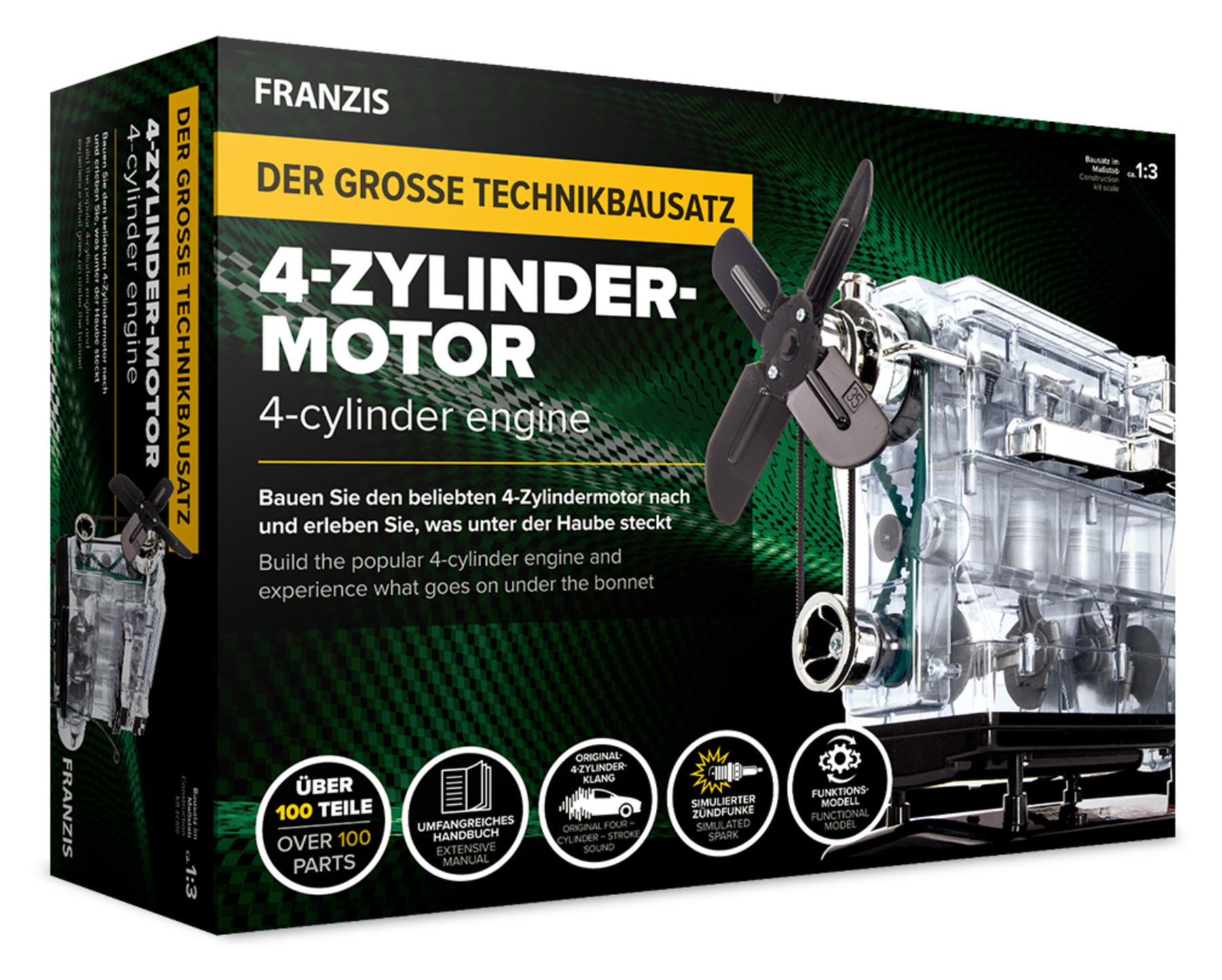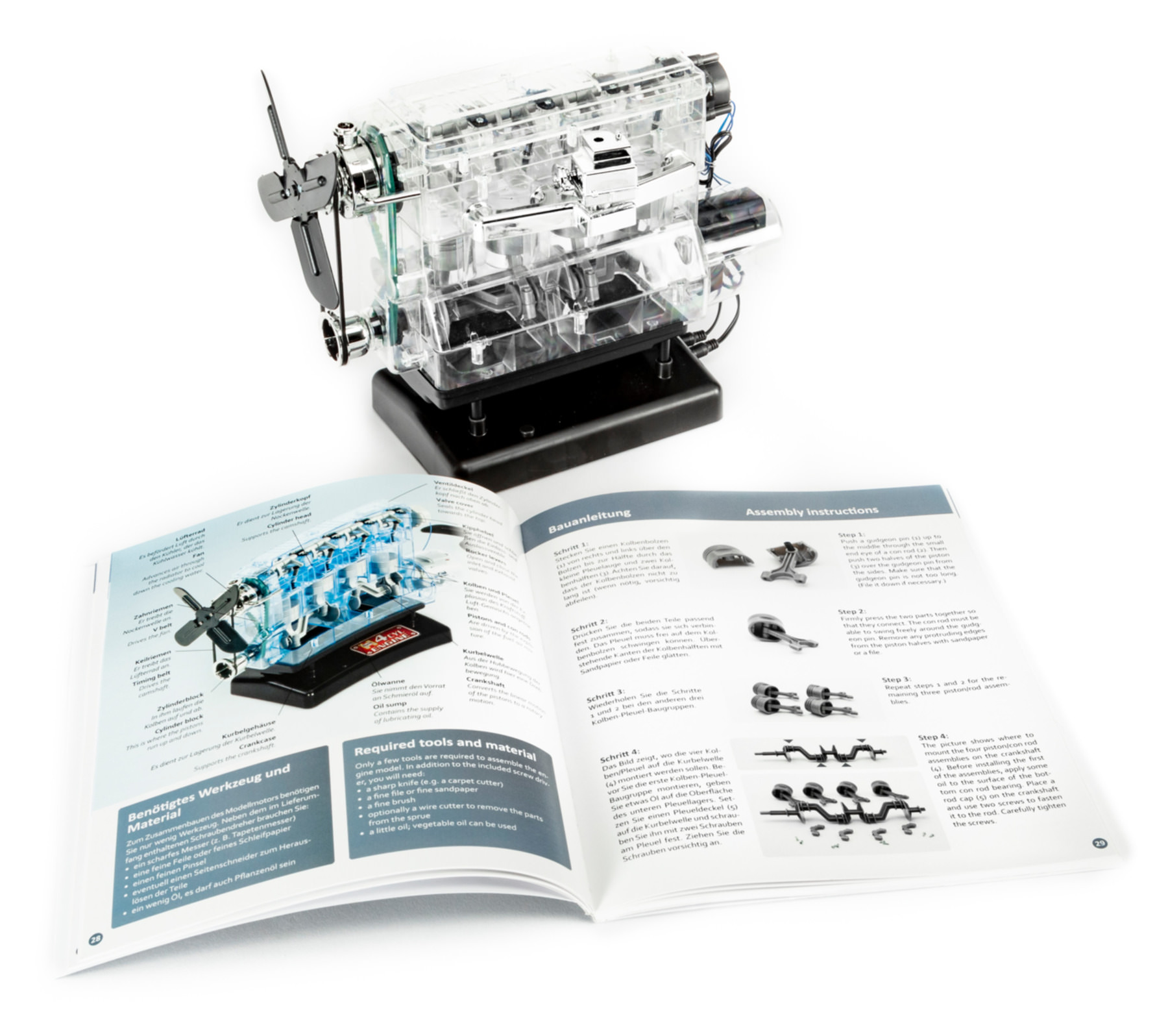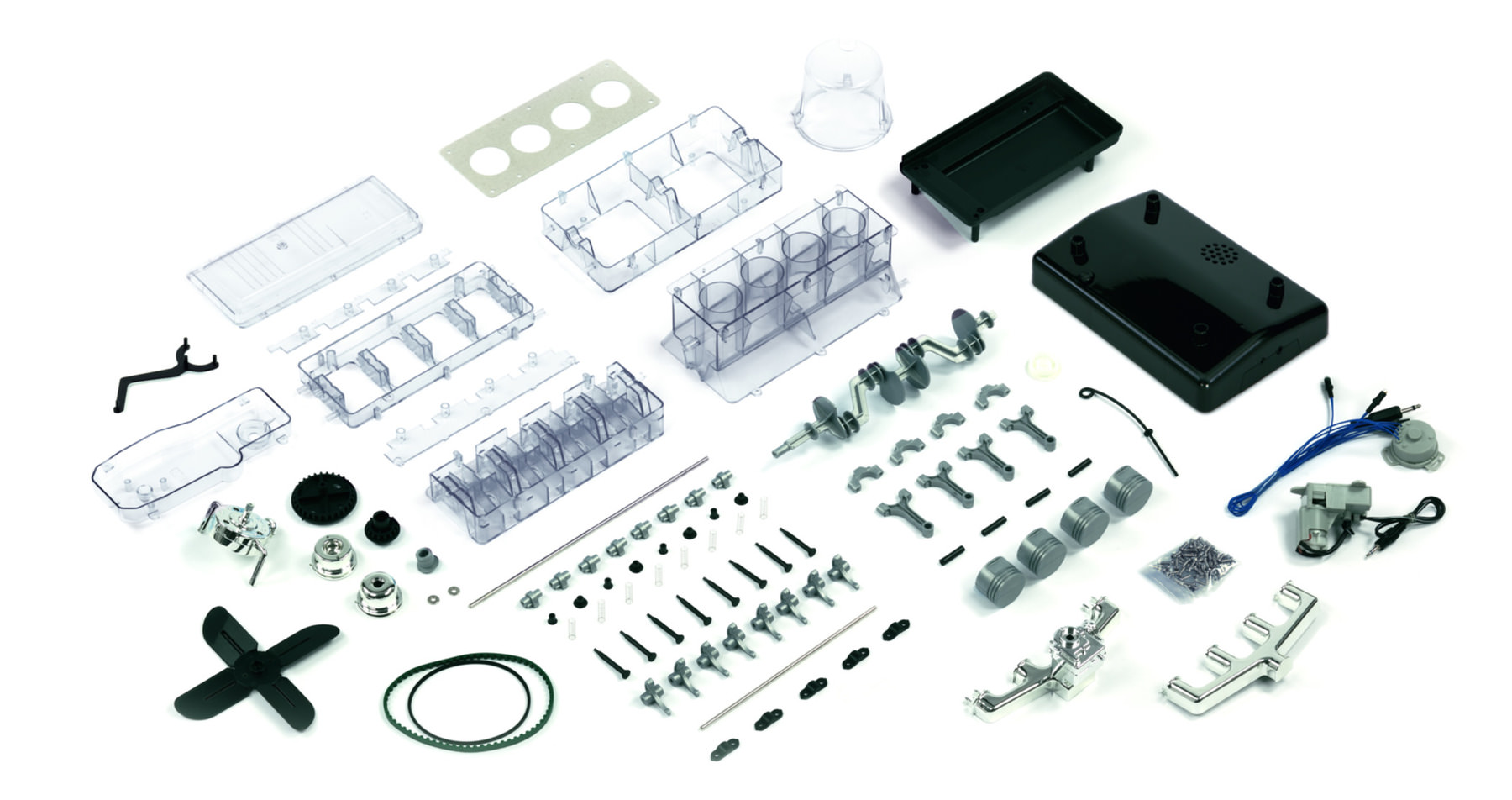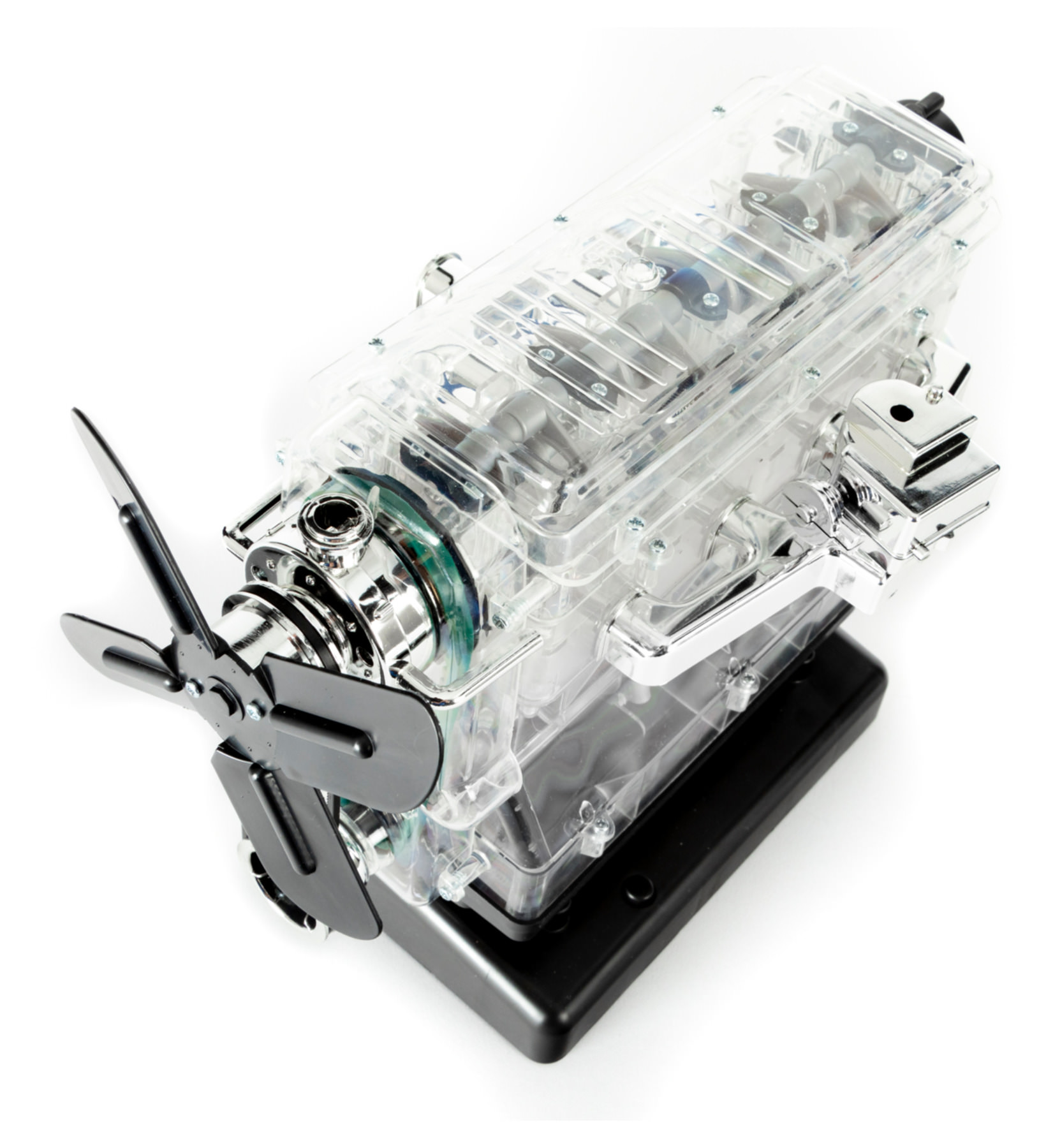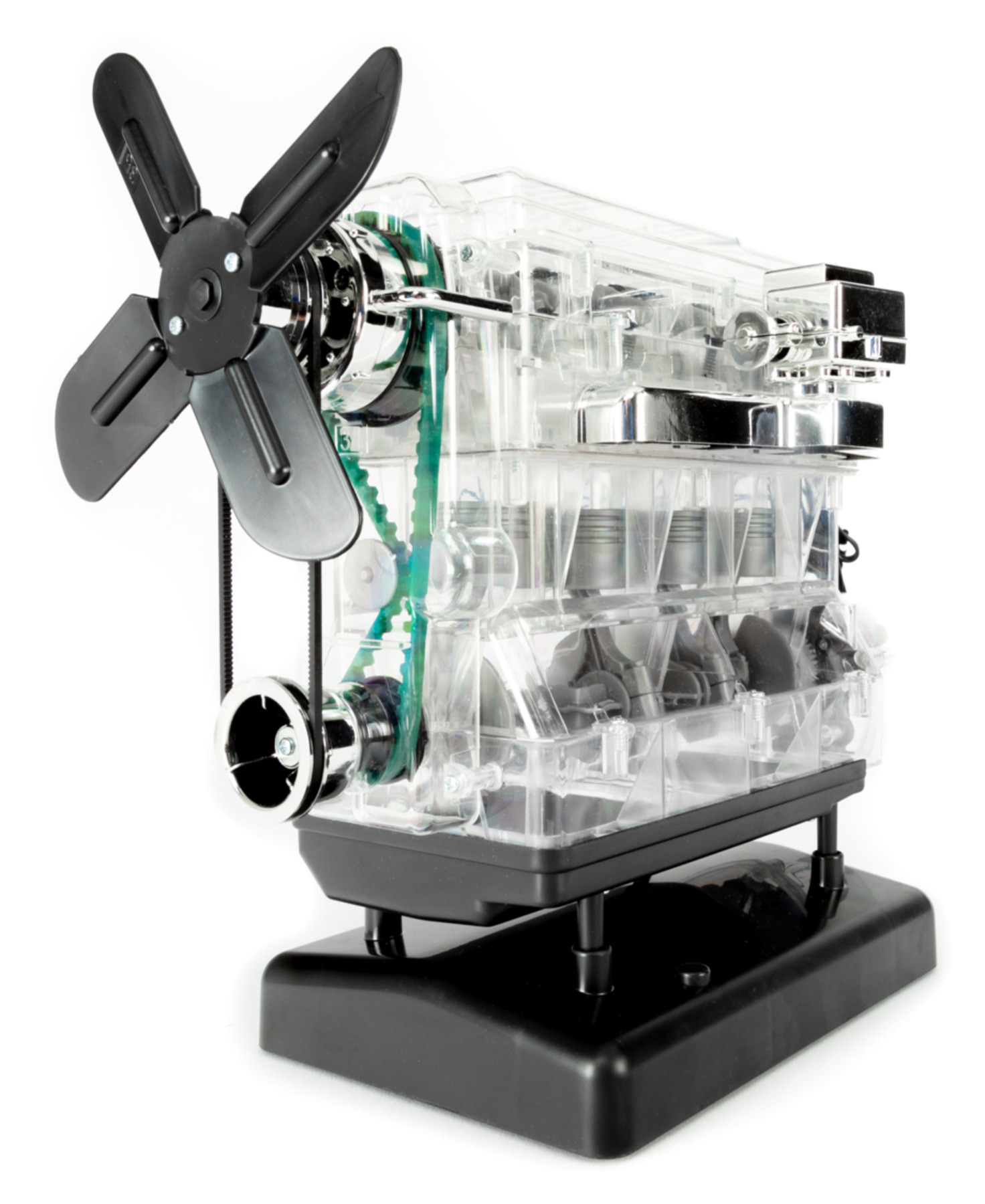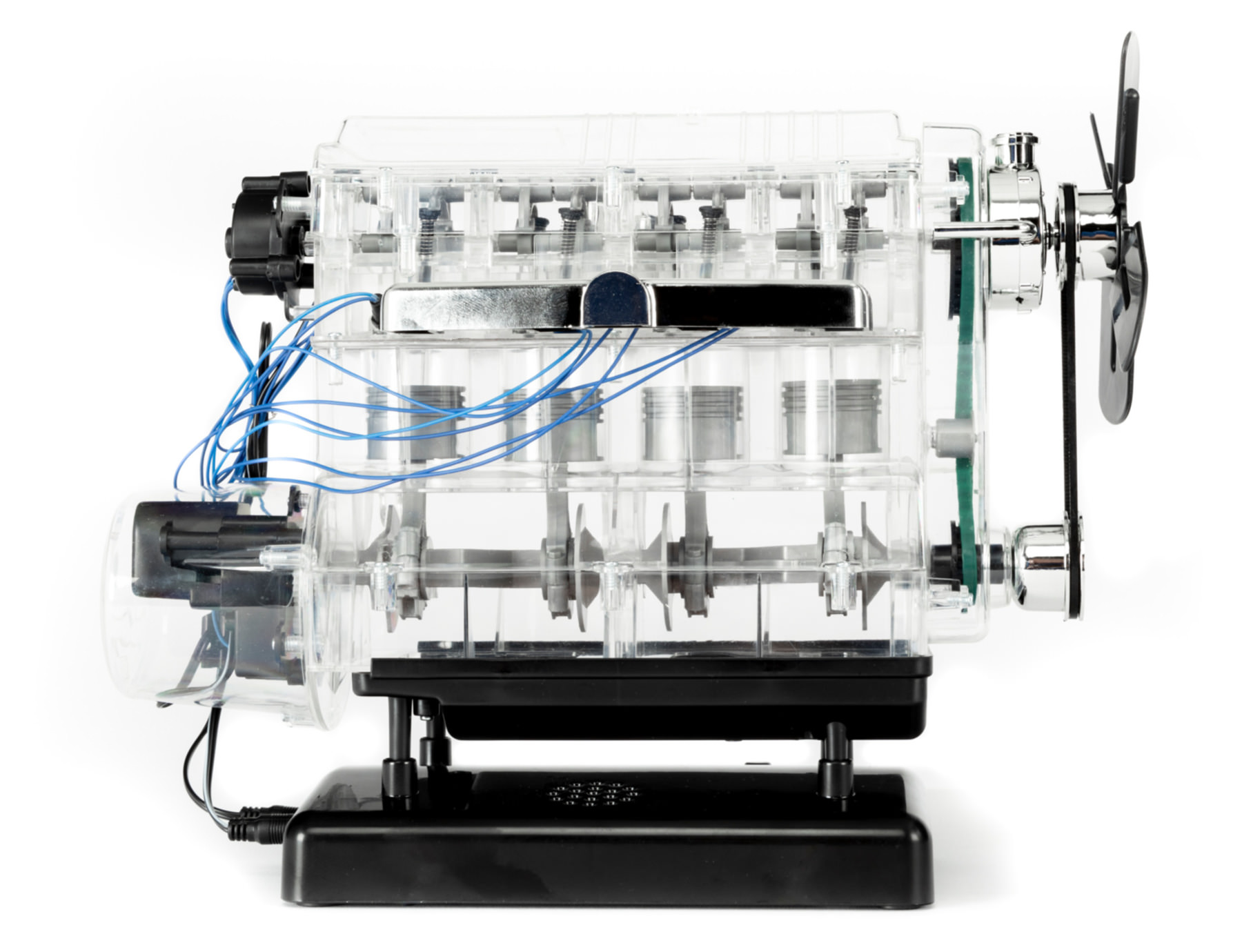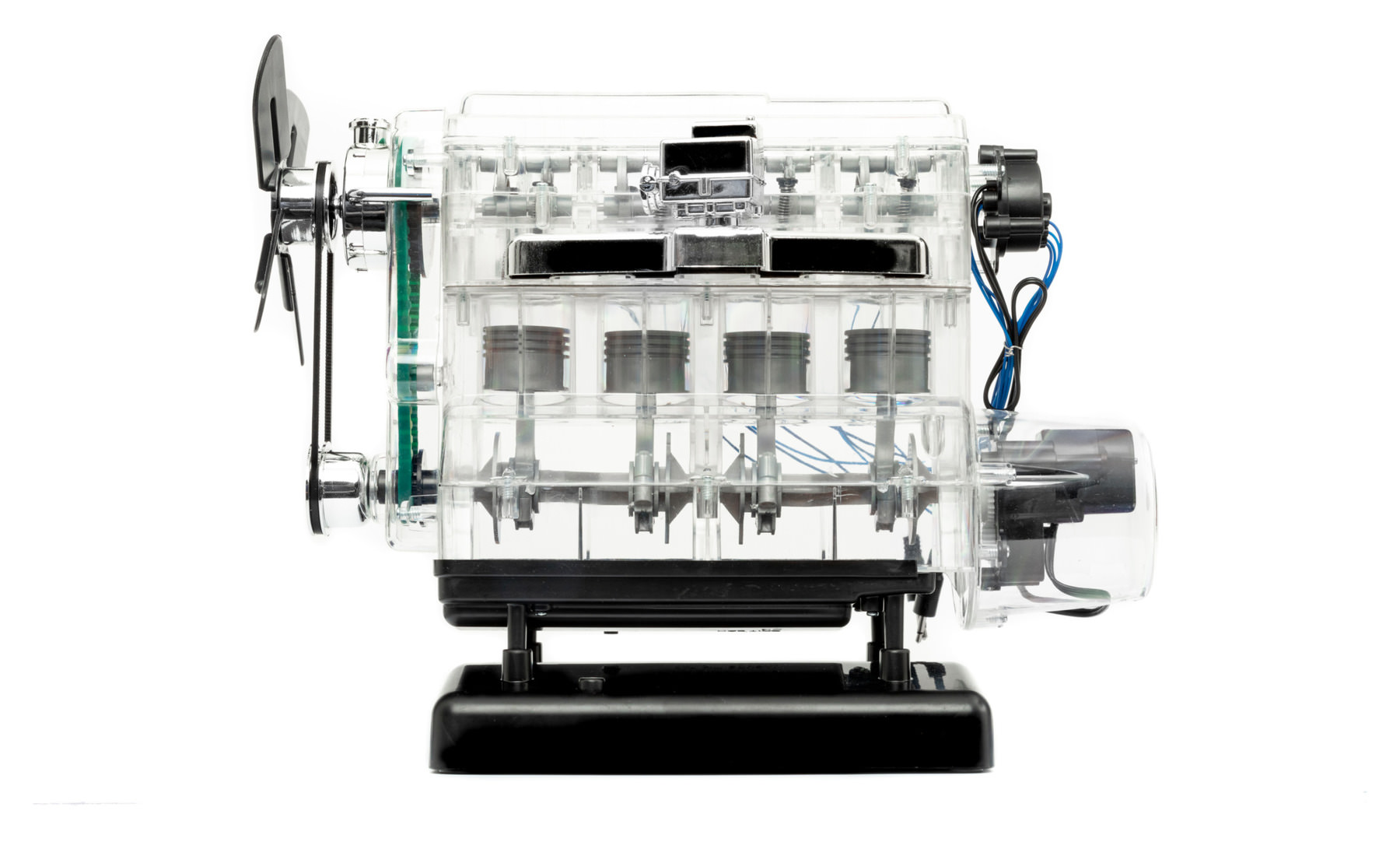 FRANZIS LEARNING PACK
4-CYLINDER ENGINE
You have placed the following items in the shopping basket:
FRANZIS LEARNING PACK
4-CYLINDER ENGINE
Believe it or not, a four-cylinder engine like this is really fascinating to watch in action. The only problem is you can't actually see inside it, unless you have a FRANZIS *4-Cylinder Engine* construction kit. This kit is partly transparent, which allows you to observe how the cylinders, pistons, valves camshaft etc. all function together.
100 parts that you fit or screw together, plus a sound module and ignition sparks simulated by LEDs. It also comes with a well illustrated manual with step-by-step instructions. Superb!

Transparent housing gives a fascinating view of the internal workings
Camshaft driven by toothed belt
Simulated ignition sparks
Functioning distributor
Driven fan wheel
Sound module with original 4-cylinder sound
Model comes complete with stand
Mounted article: 27,5 x 13,5 x 22,5 cm
Assembly instructions (german/english)
Also required: 3 AA batteries (1.5 V)

Not suitable for children under 14!
Manufacturer details: Franzis

See-through engine models
The FRANZIS engine kits are wonderful to look at, and are designed for anyone who wants to understand and explain the technology of reciprocating internal combustion engines. The detailed replicas of classic engine concepts offer full visibility thanks to the transparent plastic housing. The crankshaft and camshaft, pistons and connecting rods as well as the entire valve train of the functional models are movable just like the original. Even the ignition sparks are simulated with LEDs. As with the models used as an example, the individual parts of the FRANZIS model engines are screwed or plugged together. The accompanying book with detailed building instructions helps and provides a lot of interesting background information.
Write a review for FRANZIS LEARNING PACK
We offer you the opportunity to rate products purchased from Louis and to share your experiences with them publicly.

To ensure that your objective and truthful report will be really beneficial to all readers, please observe the following rules.


Please only rate products that you have personally used for their intended purpose.
Please give reasons for your positive and negative criticisms. Only then will they benefit other customers and allow us to improve the product if necessary.
Please don't copy content that has already been published elsewhere. It's your personal experience which counts.
Data protection: Please don't include your own and other people's addresses, telephone numbers or URLs or even the names of third parties (people as well as companies) in your review.
In your product review, please don't make comparisons with third party product ranges. Regardless of whether you judge these positively or negatively, you, or we as operators of this online shop, would be violating competition law.
Fair play: Please follow these rules so that we don't have to shorten or delete your rating.
Your product rating has been saved. It will be displayed in a few minutes
Your previous input will be lost!
Do you really want to cancel your entry?
+400 brands
2-year right of return
Fast delivery
Worldwide shipping