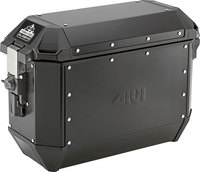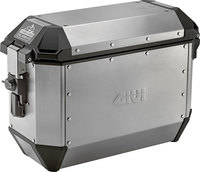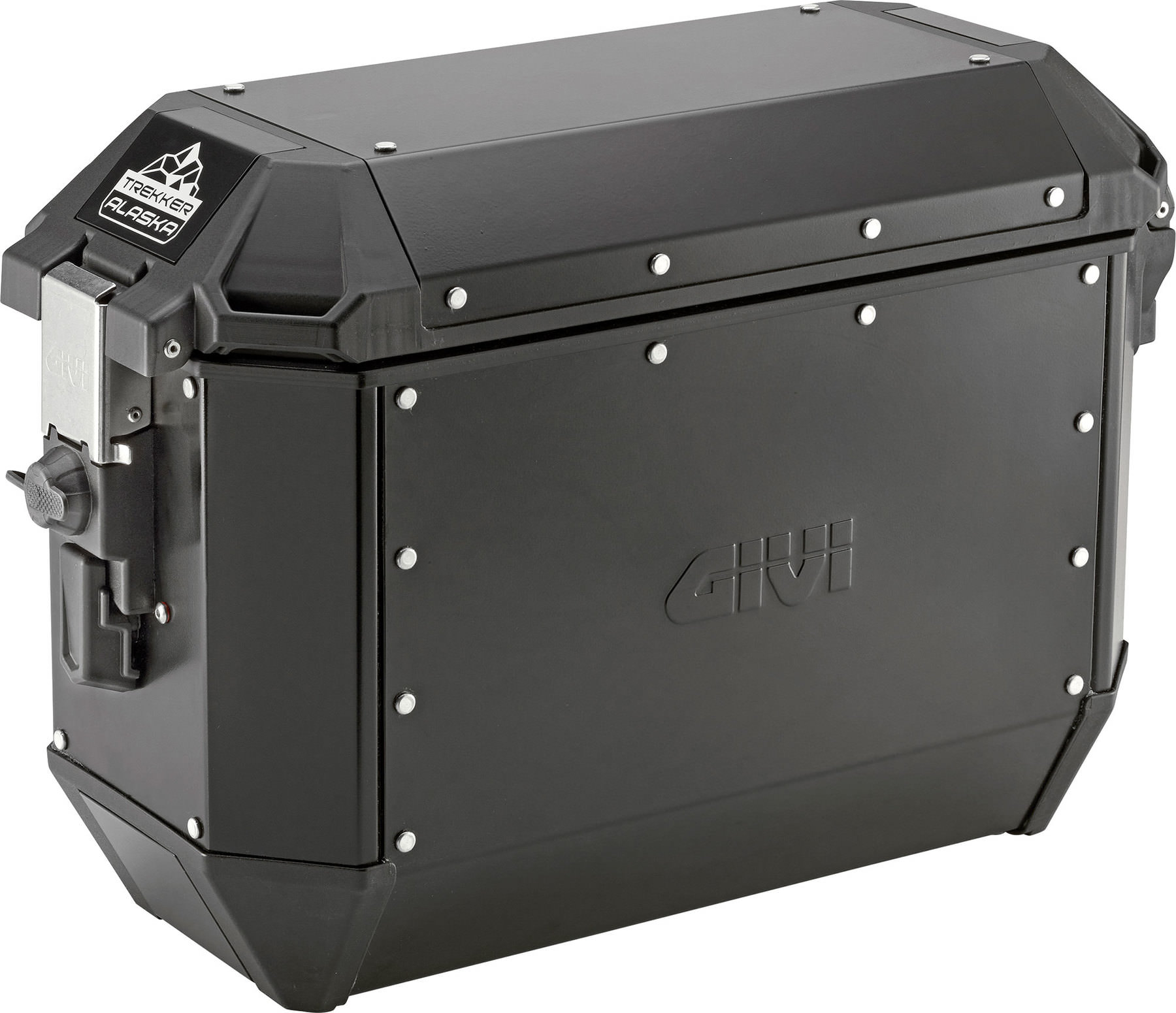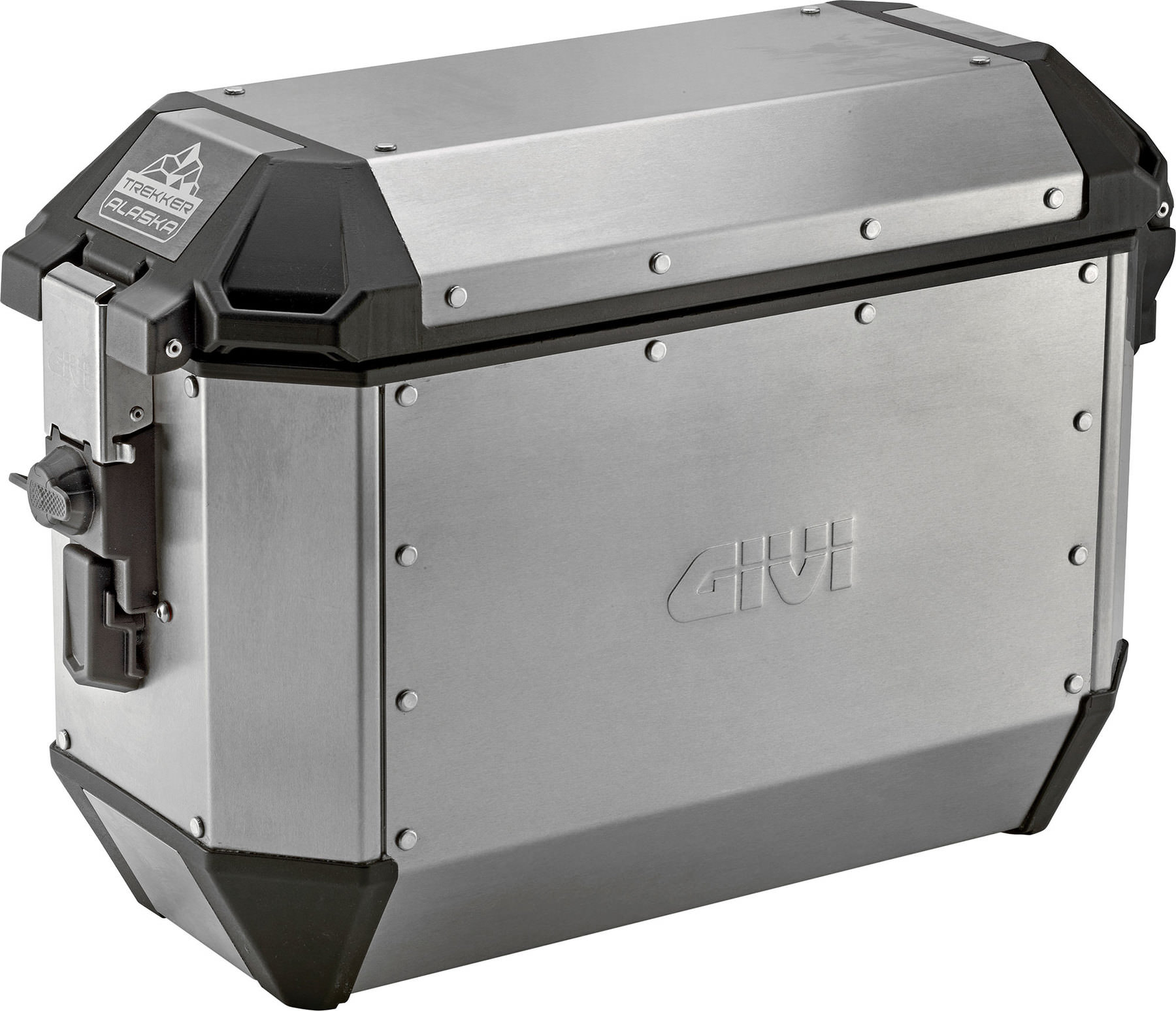 TREKKER ALASKA SIDE CASES
TREKKER ALASKA SIDE CASES
Givi Alaska Trekker Monokey Side Cases
with an aluminium finish, 36 l, pair
You have placed the following items in the shopping basket:
Givi Alaska Trekker Monokey Side Cases
with an aluminium finish, 36 l, pair
Givi has now added the *Trekker Alaska* Side Case to its "Monokey" range. The 36 l capacity aluminium cases come in pairs, with a choice of silver or black, Keyed Alike locks and a third cylinder lock, which can be fitted to a top box. The adventure design and high-quality materials makes these rugged cases all the more impressive.
*Trekker Alaska* Side Cases are compatible with Givi round-tube side luggage racks (10029150, 10029210, please order separately).
"Wirelease" system: the case is detached from the side rack by turning an external knob, located directly below the lock, which operates a cable systemColours: Black (powder-coated) or silver with black GRP corners
"Hold it easy" system: the Trekker Alaska is equipped with a hook system which allows it to be tilted without detaching it completely from the rack. This mechanical system was specially developed to prevent the case from being accidentally dropped and to make loading and unloading easier if you have a very bulky top box that could restrict accessibility and make the lid more difficult to open
Sturdy design with folded edges
Integrated lashing mounts
Rubber seals ensure optimum protection against moisture.
High-quality materials: Aluminium, stainless steel, reinforced plastic
Dimensions (H x W x D): approx. 374 x 562 x 260 mm
Maximum load: 10 kg
Capacity: 36 l
Manufacturer details: Givi

The Italian sign of motodesign

Givi was founded by Giuseppe Visenzi in the city of Brescia, northern Italy, in 1978. Since then, the firm has become one of the leading suppliers of motorcycle accessories. Italian elegance, intelligent functionality, high quality and great value for money - a combination which ensures that Givi products constantly receive excellent reviews from our customers.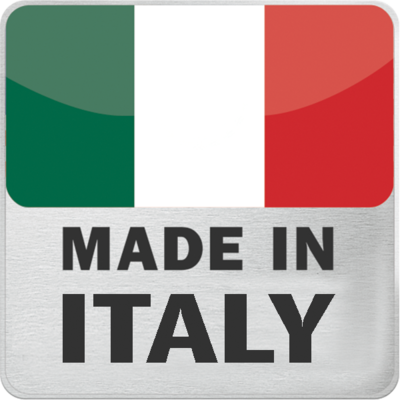 Made in Italy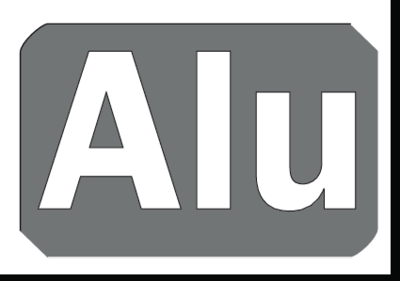 This product is made of high-quality aluminium and will look great on your motorbike. To ensure that it gives you years of pleasure, please observe the following instructions: To keep this product in top condition, it should be treated after long trips in winter, or in rain or salty air (near the coast), and also at periodic intervals.

Water and salt encourage corrosion. After cleaning (e.g. with Procycle Special Gel Cleaner, Order no. 10004909), we recommend regularly polishing aluminium parts with standard aluminium polish (e.g. Alu-Magic, Order no. 10004031).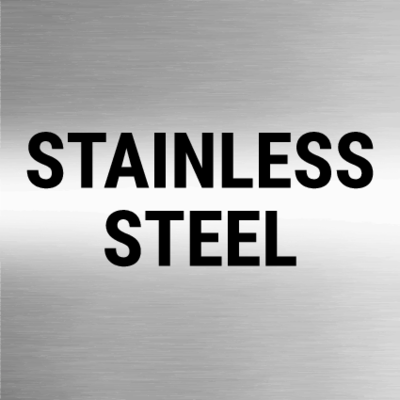 Stainless steel is a collective term for rustproof steel. It is much more resistant to corrosion than non-alloyed steels. Stainless steel does not deteriorate, and is hygienic, UV-resistant, non-corroding, fracture-proof, non-toxic and environmentally friendly. It does not weather and can be recycled in its entirety, even after many years. Technically, the term "stainless steel" refers to corrosion-resistant steel alloys with a wide variety of compositions but always containing a high percentage of chromium (usually a minimum of 10.5%)

.

MAINTENANCE:
Stainless steel should be cleaned regularly like all other materials, especially after exposure to salty air (near the coast), and also at regular intervals.
Water can easily collect in corners, edges and screw connections, resulting in corrosion. So careful cleaning is important, and if necessary screws should be undone in order to clean the parts thoroughly.
Do not leave rusty steel parts against stainless steel to avoid the rust "contamination".
Write a review for TREKKER ALASKA SIDE CASES
We offer you the opportunity to rate products purchased from Louis and to share your experiences with them publicly.

To ensure that your objective and truthful report will be really beneficial to all readers, please observe the following rules.


Please only rate products that you have personally used for their intended purpose.
Please give reasons for your positive and negative criticisms. Only then will they benefit other customers and allow us to improve the product if necessary.
Please don't copy content that has already been published elsewhere. It's your personal experience which counts.
Data protection: Please don't include your own and other people's addresses, telephone numbers or URLs or even the names of third parties (people as well as companies) in your review.
In your product review, please don't make comparisons with third party product ranges. Regardless of whether you judge these positively or negatively, you, or we as operators of this online shop, would be violating competition law.
Fair play: Please follow these rules so that we don't have to shorten or delete your rating.
Your product rating has been saved. It will be displayed in a few minutes
Your previous input will be lost!
Do you really want to cancel your entry?
+400 brands
2-year right of return
Fast delivery
Worldwide shipping