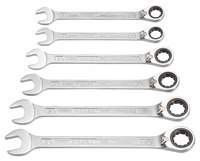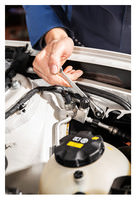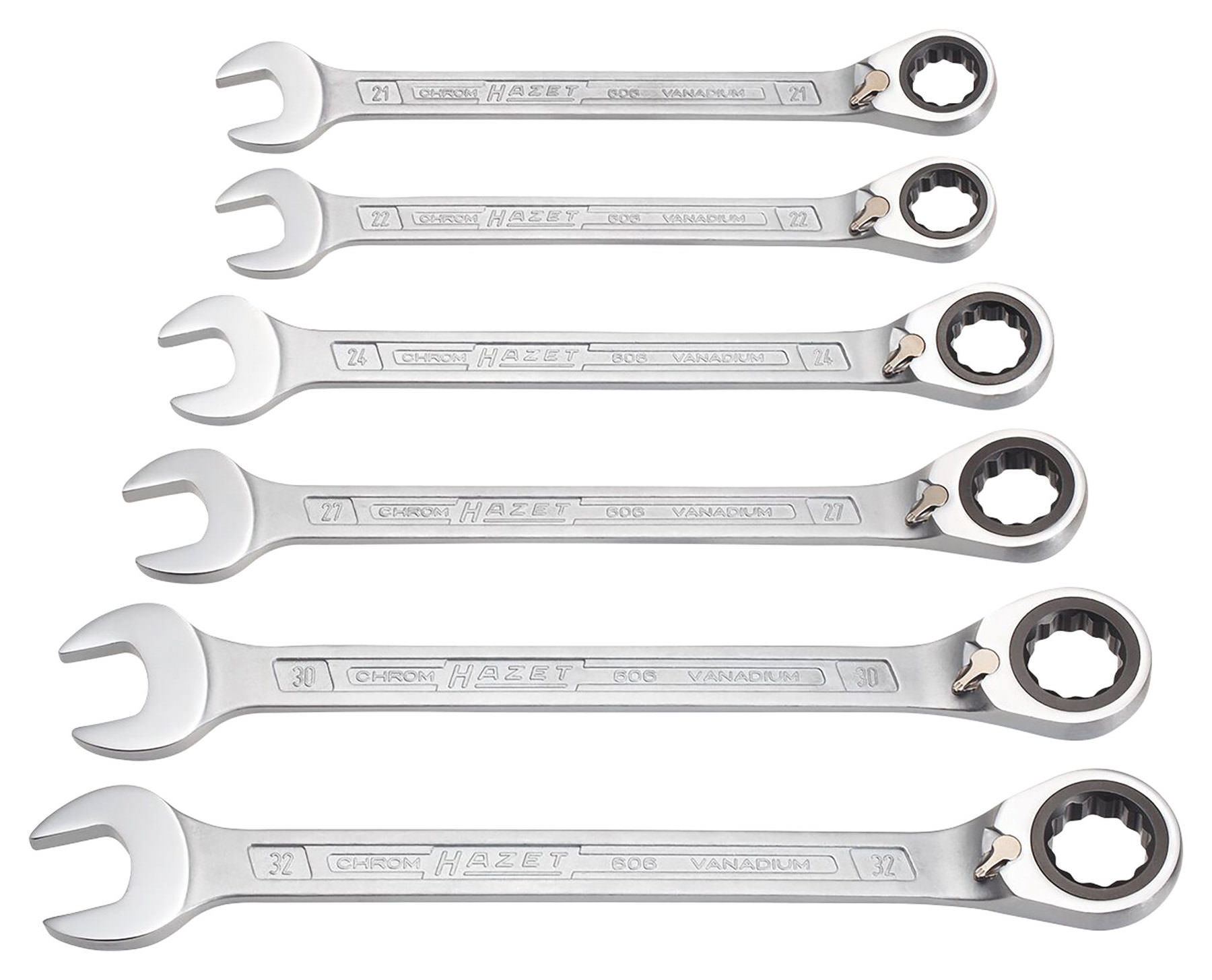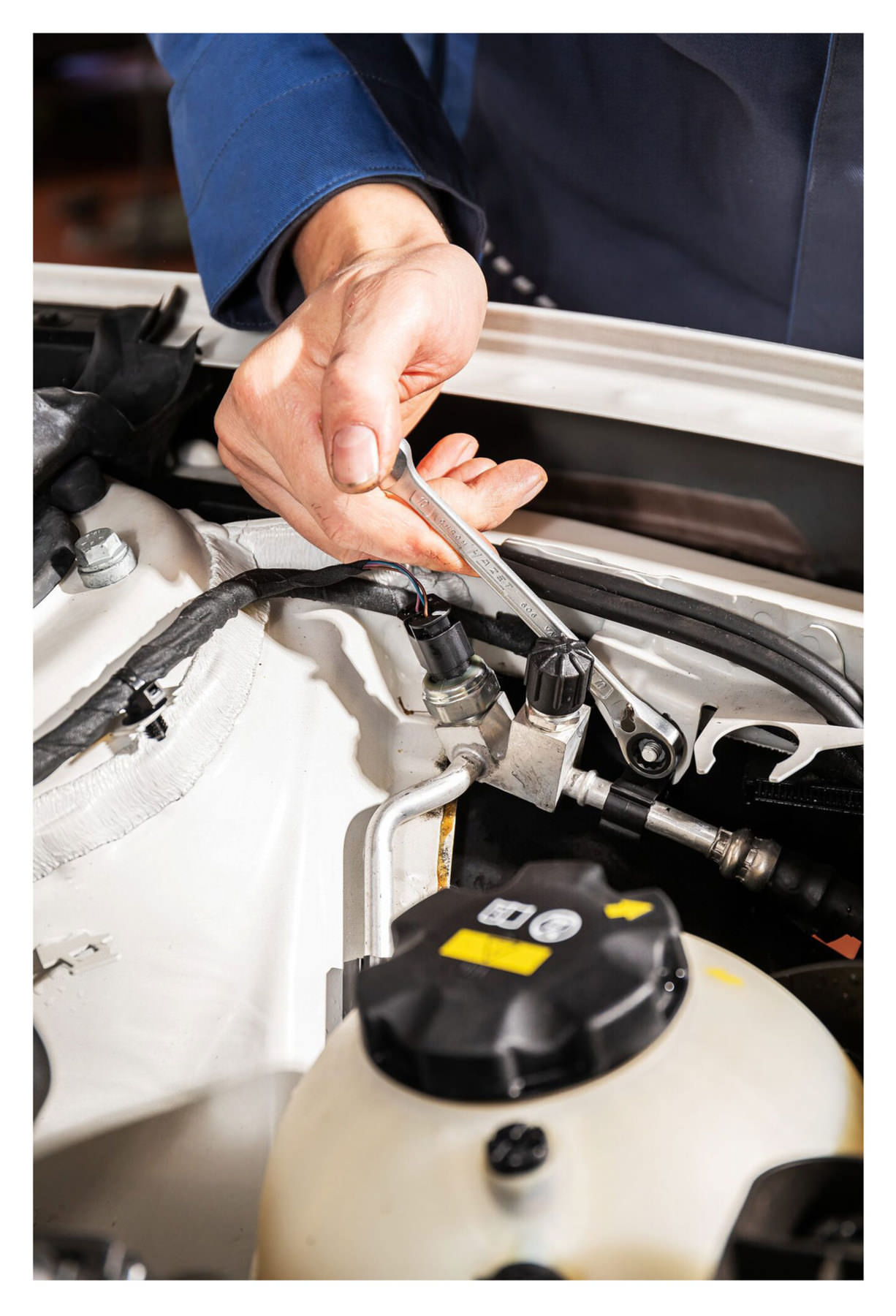 HAZET COMBINATION RATCHET
HAZET COMBINATION RATCHET
HAZET COMBINATION RATCHET
WRENCH SET 6-PC.
You have placed the following items in the shopping basket:
HAZET COMBINATION RATCHET
WRENCH SET 6-PC.
Again and again you arrive at or into areas that are difficult to access while working on screws. Machining large-format screw connections in these areas is often a challenge that can only be met easily with specially designed wrenches. HAZET offers here exactly what you are looking for: a 6-piece ratchet ring-jaw wrench set with switchable ratchet function on the ring side. Best steel, the surface chrome-plated and in long, slim design.
Chrome-plated surface
Output: External double hexagonal traction profile
Ratchets: Fine toothed with 72 teeth for an operating angle of only 5°.
long, slim design
Ring side 13° angled
Mouth position: 15°.
Wrench sizes: 21, 22, 24, 27, 30, 32
Number of tools: 6
Manufacturer details: Hazet

Noble tool with tradition, made in Germany
HAZET is one of the most renowned among the large tool manufacturers from Remscheid. And one of the most traditional: The HAZET company has been in existence since 1868. Since then, the small forge has developed into a company highly regarded worldwide for its product quality, which still produces mainly in Germany. At Louis, we have a small but fine selection from our almost endless range of products: from precision feeler gauges to ratchet and ratchet-free ratchet-action ratchet spanners, award-winning torque wrenches and bottle openers for after-work beer. By the way: the name HAZET goes back to the initials of the company founder: Hermann Zerver.
Write a review for HAZET COMBINATION RATCHET
We offer you the opportunity to rate products purchased from Louis and to share your experiences with them publicly.

To ensure that your objective and truthful report will be really beneficial to all readers, please observe the following rules.


Please only rate products that you have personally used for their intended purpose.
Please give reasons for your positive and negative criticisms. Only then will they benefit other customers and allow us to improve the product if necessary.
Please don't copy content that has already been published elsewhere. It's your personal experience which counts.
Data protection: Please don't include your own and other people's addresses, telephone numbers or URLs or even the names of third parties (people as well as companies) in your review.
In your product review, please don't make comparisons with third party product ranges. Regardless of whether you judge these positively or negatively, you, or we as operators of this online shop, would be violating competition law.
Fair play: Please follow these rules so that we don't have to shorten or delete your rating.
Your product rating has been saved. It will be displayed in a few minutes
Your previous input will be lost!
Do you really want to cancel your entry?
+400 brands
2-year right of return
Fast delivery
Worldwide shipping