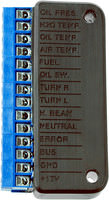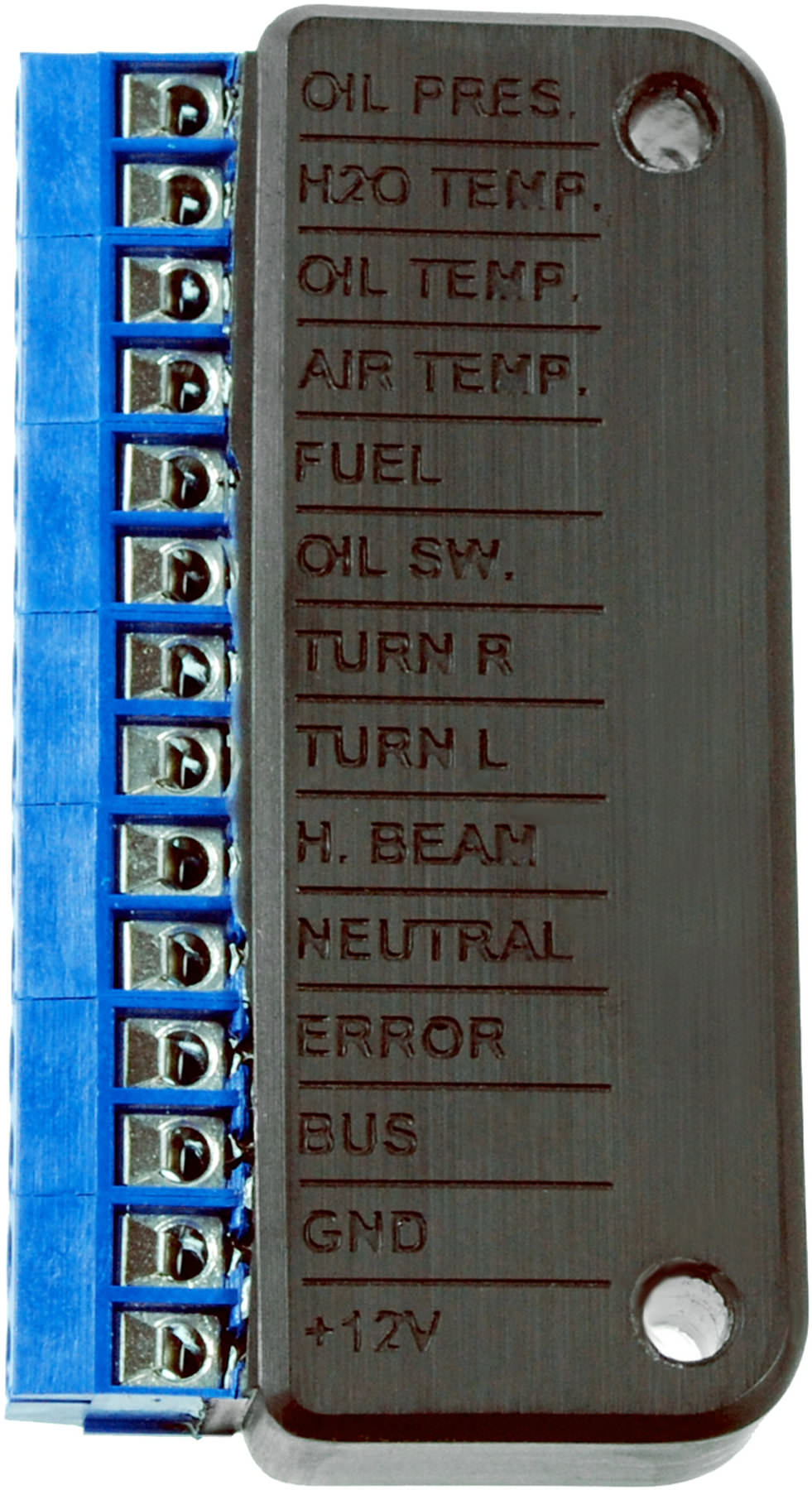 MSP BREAKOUT BOX B
INDIC. LIGHTS,TEMPERATURE
You have placed the following items in the shopping basket:
MSP BREAKOUT BOX B
INDIC. LIGHTS,TEMPERATURE
Breakout box for indicator lights and temperature of the motoscope pro

The signal cables for the indicator lights, temperature gauge and oil pressure gauge of the motoscope pro are connected to the msp Breakout Box B.
Convenient screw terminals make connecting the wires easy. The compact design enables the numerous cables and the box itself to be concealed on the vehicle. Then only a single cable between the box and the motoscope Pro is required for signal transmission (m-Bus). The encapsulated breakout box is watertight and resistant to vibration.
Dimensions (LxWxH): 28 x 53 x 10 mm
Inputs for fuel level/reserve, oil pressure switch, left & right turn signals, high beam, neutral, engine warning light, oil temperature, water temperature, outside temperature, oil pressure measurement.
IMPORTANT! The Breakout Box B is only compatible with the current generation of motoscope pro dashboards. It is not compatible with the older, first-generation dashboards (recognisable by the lack of barcode labels).
Manufacturer details: Motogadget

High Class Instruments & Accessories - MADE IN GERMANY

Anyone who is serious about customising cannot fail to appreciate the quality of motogadget products. In no time at all, the Berlin-based manufacturer has achieved virtually cult status with its high-class instruments. The reason is the exceptional functionality of motogadget products, but most importantly their extremely clean design, high-quality materials, top engineering and absolute reliability.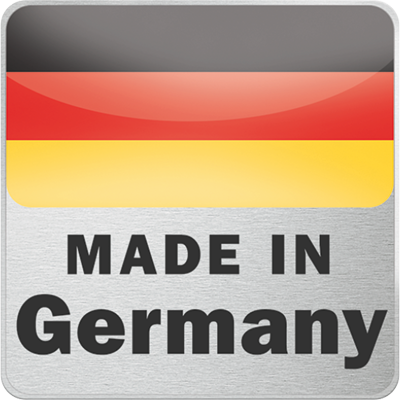 QUALITY MADE IN GERMANY!

By purchasing this item you have chosen a premium-quality product with superior German workmanship. This internationally acknowledged mark of quality means that this product is the result of efficiently coordinated development and production processes, technological expertise, continuous quality controls.
Write a review for MSP BREAKOUT BOX B
We offer you the opportunity to rate products purchased from Louis and to share your experiences with them publicly.

To ensure that your objective and truthful report will be really beneficial to all readers, please observe the following rules.


Please only rate products that you have personally used for their intended purpose.
Please give reasons for your positive and negative criticisms. Only then will they benefit other customers and allow us to improve the product if necessary.
Please don't copy content that has already been published elsewhere. It's your personal experience which counts.
Data protection: Please don't include your own and other people's addresses, telephone numbers or URLs or even the names of third parties (people as well as companies) in your review.
In your product review, please don't make comparisons with third party product ranges. Regardless of whether you judge these positively or negatively, you, or we as operators of this online shop, would be violating competition law.
Fair play: Please follow these rules so that we don't have to shorten or delete your rating.
Your product rating has been saved. It will be displayed in a few minutes
Your previous input will be lost!
Do you really want to cancel your entry?
+400 brands
2-year right of return
Fast delivery
Worldwide shipping