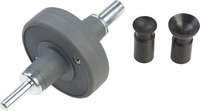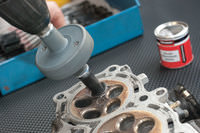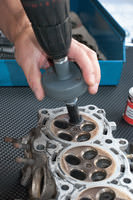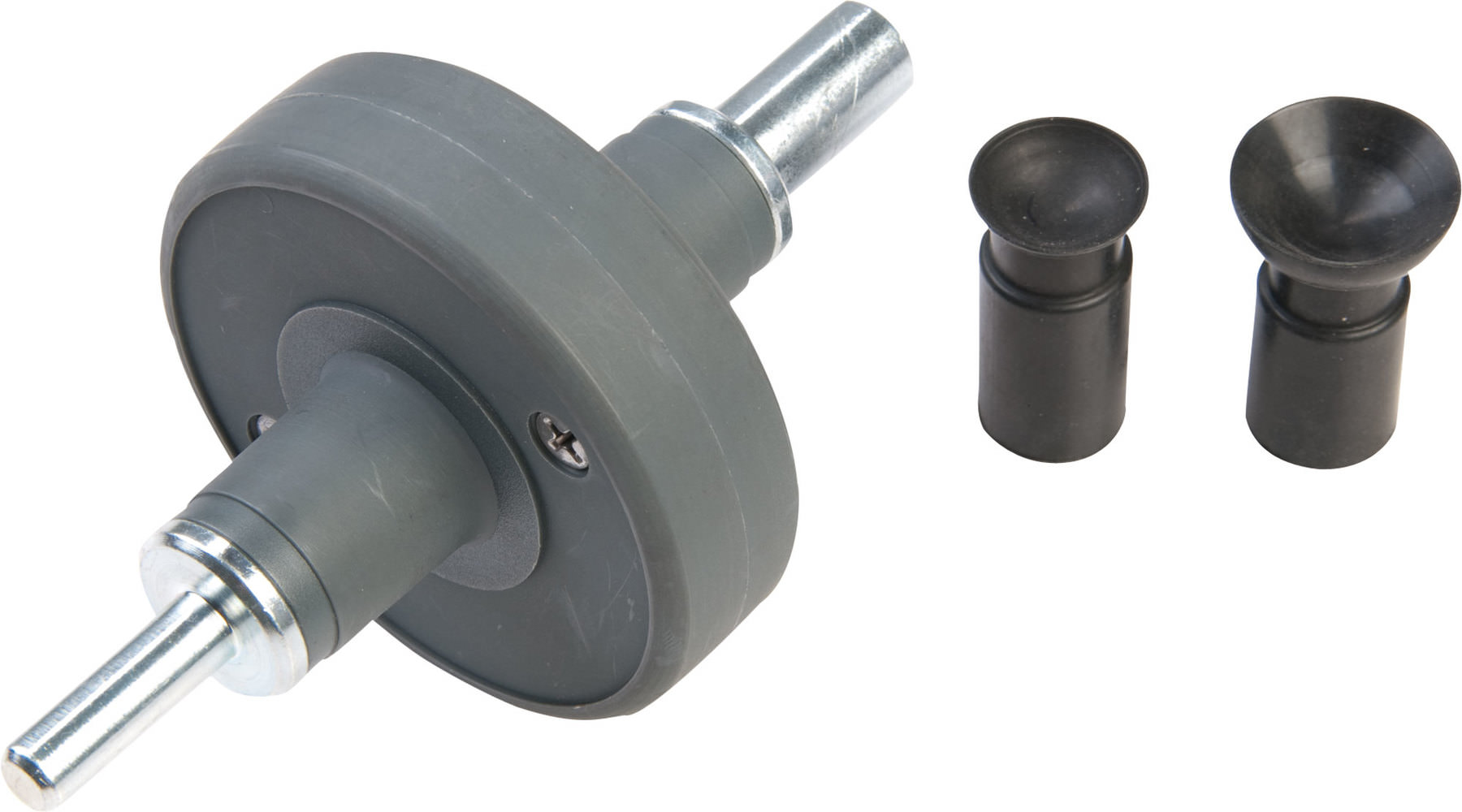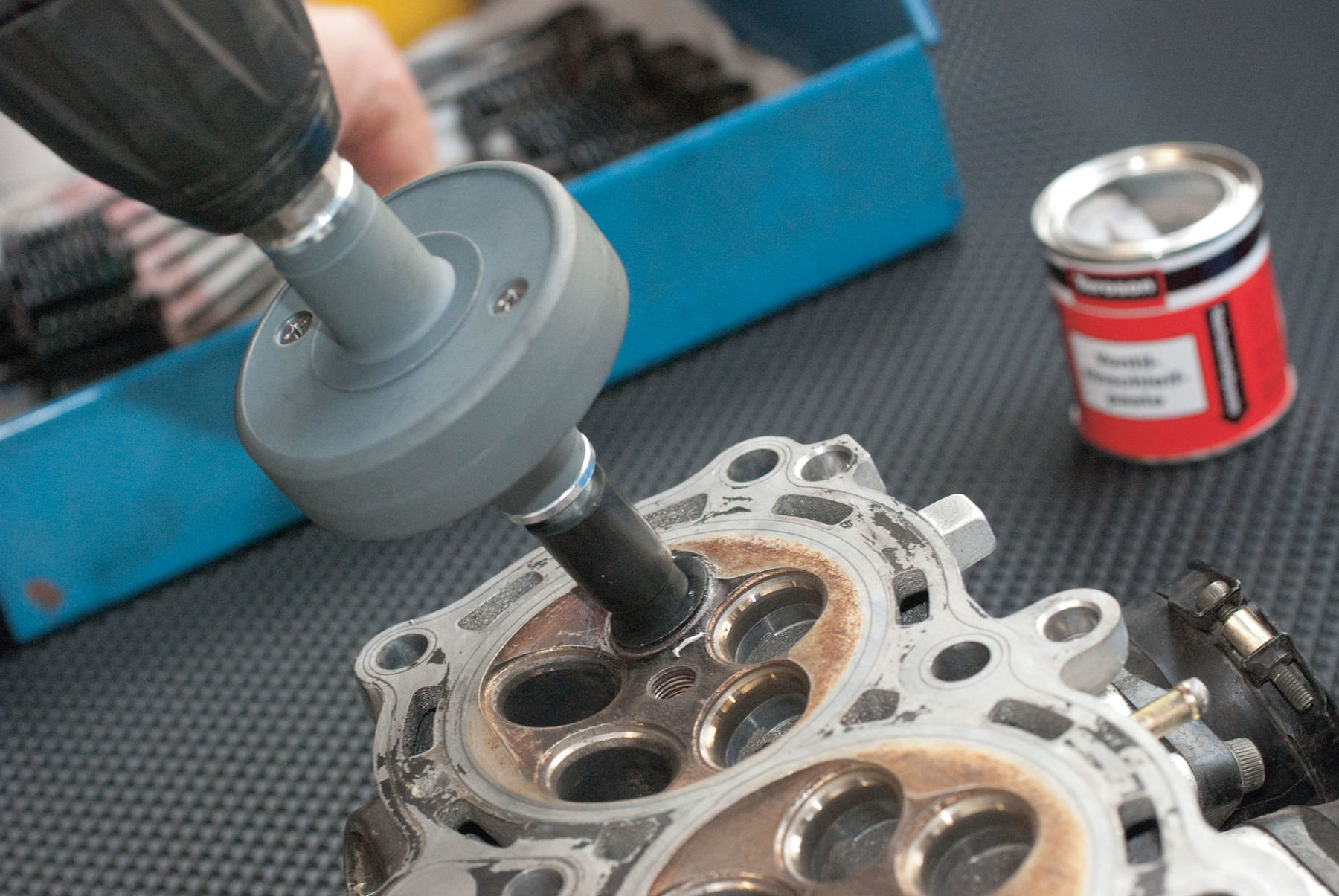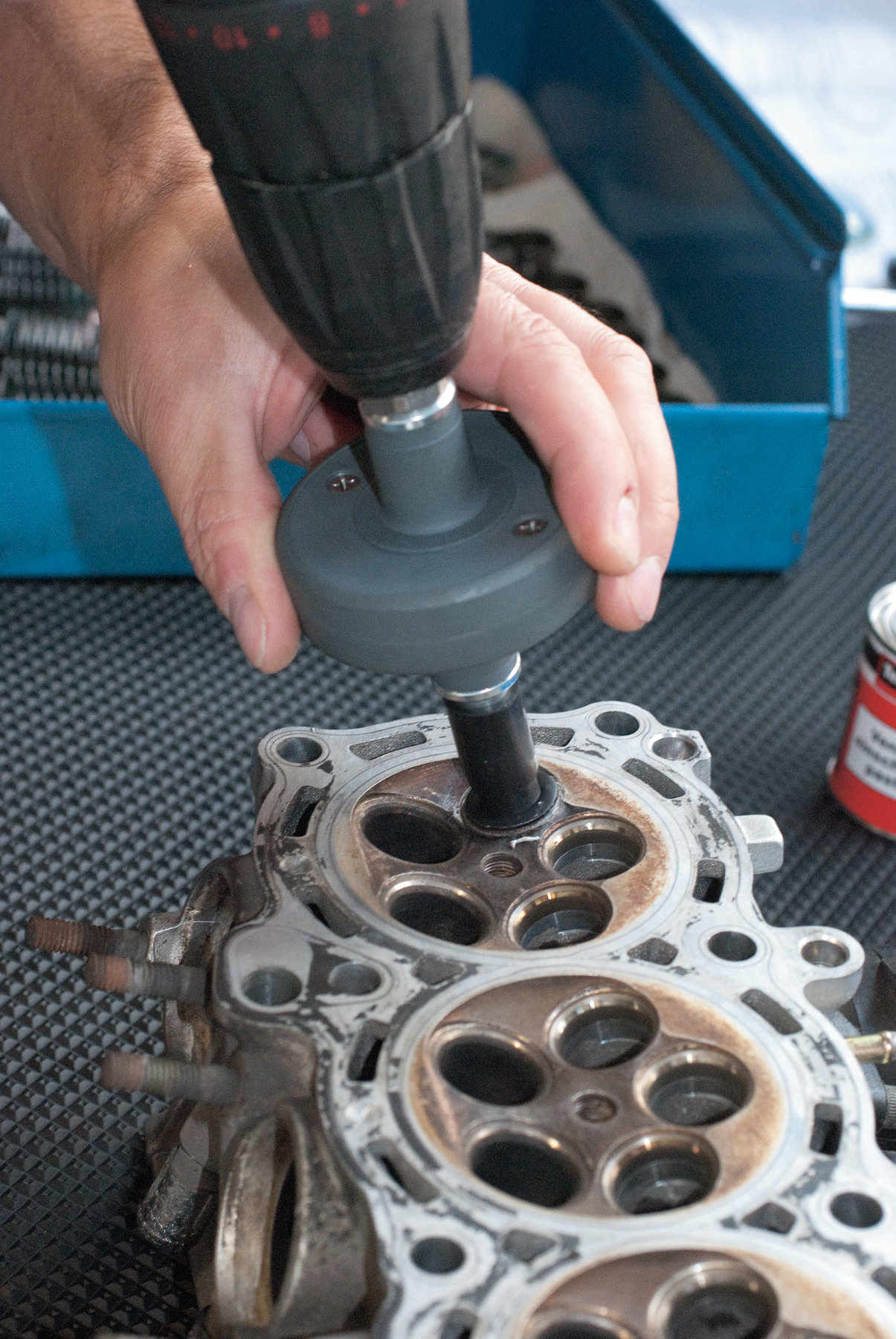 You have placed the following items in the shopping basket:
VALVE GRINDER
ROTHEWALD
For professional grinding of inlet and outlet valves on 4-stroke engines using a hand power drill or cordless screwdriver, the Rothewald Valve Grinding Tool is recommended. It guarantees quick, precise and clean working the cost-effective way to remedy compression loss due to wear-related deterioration of the valve disc sealing in the valve seat.
The tool converts the circular motion of the drill into a right-left pendulum motion within a 45° angle. For uniform grinding of the entire valve seat, the tool is moved manually through 45° after approx. 15 seconds of grinding.
Clockwise/anticlockwise rotating grinder
For clamping in a standard power drill or cordless screwdriver
Max. speed 1000 rpm
Includes 22 mm and 28 mm suction adaptor
Manufacturer details: Rothewald

Tools for generations

Working on your motorbike is fun. But only if you have the right tools. There's nothing more frustrating than a rounded-off screw head on your machine. DIY mechanics who would like to avoid such mishaps, should choose tools from Rothewald. As soon as you pick up a Rothewald tool, you can feel that the firm's slogan "Tools for generations" is meant to be taken seriously. From socket set to synchroniser, or from motorcycle hoist to pair of gloves, you need look no further than Rothewald to find everything that makes a well-equipped workshop. It's good to know you can rely on your tools 100%.
Write a review for VALVE GRINDER
We offer you the opportunity to rate products purchased from Louis and to share your experiences with them publicly.

To ensure that your objective and truthful report will be really beneficial to all readers, please observe the following rules.


Please only rate products that you have personally used for their intended purpose.
Please give reasons for your positive and negative criticisms. Only then will they benefit other customers and allow us to improve the product if necessary.
Please don't copy content that has already been published elsewhere. It's your personal experience which counts.
Data protection: Please don't include your own and other people's addresses, telephone numbers or URLs or even the names of third parties (people as well as companies) in your review.
In your product review, please don't make comparisons with third party product ranges. Regardless of whether you judge these positively or negatively, you, or we as operators of this online shop, would be violating competition law.
Fair play: Please follow these rules so that we don't have to shorten or delete your rating.
Your product rating has been saved. It will be displayed in a few minutes
Your previous input will be lost!
Do you really want to cancel your entry?
+400 brands
2-year right of return
Fast delivery
Worldwide shipping