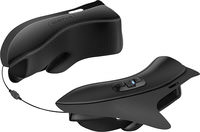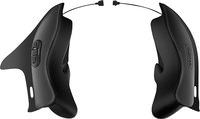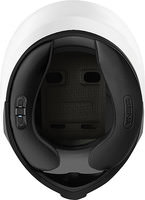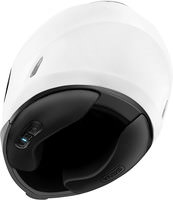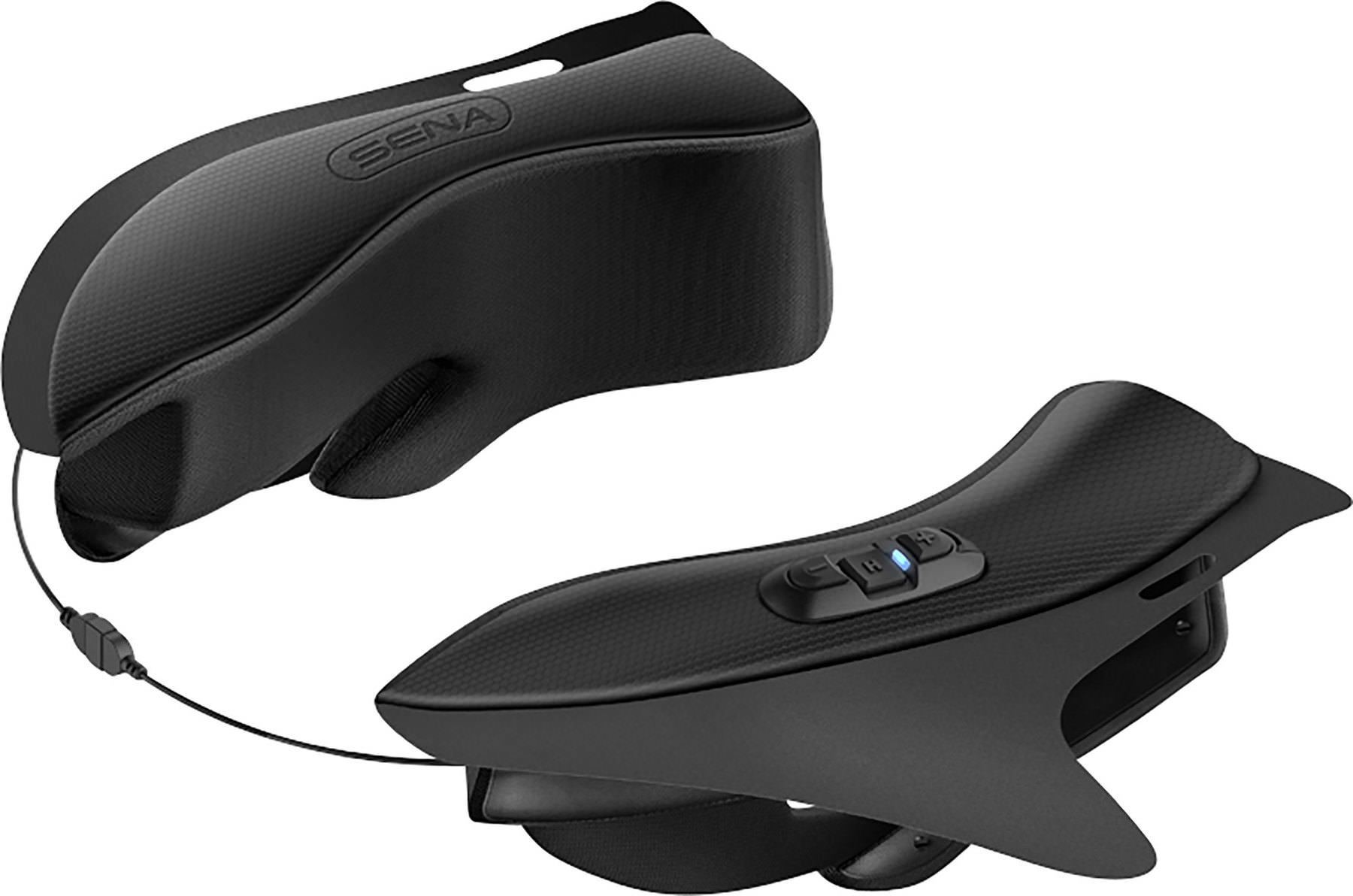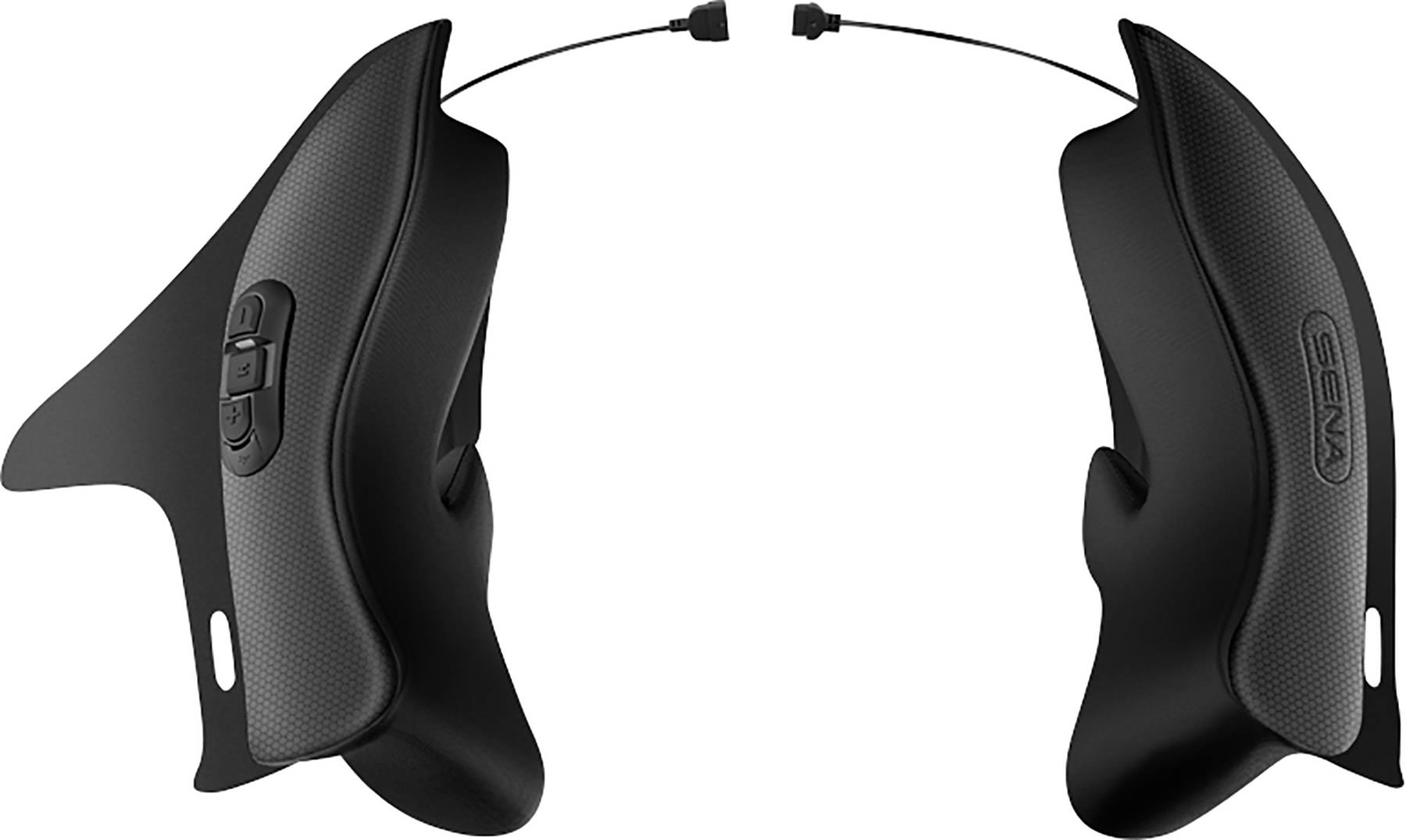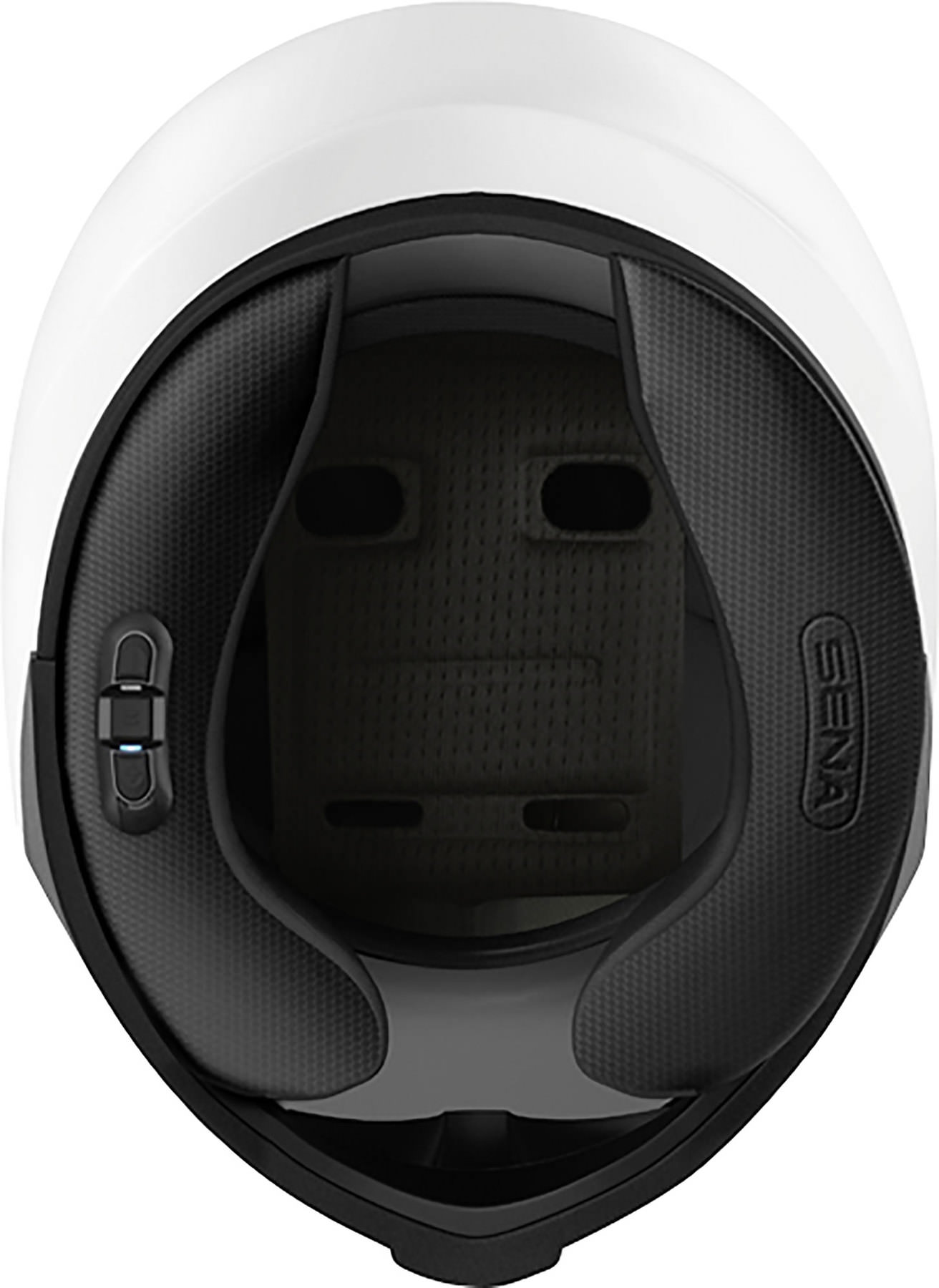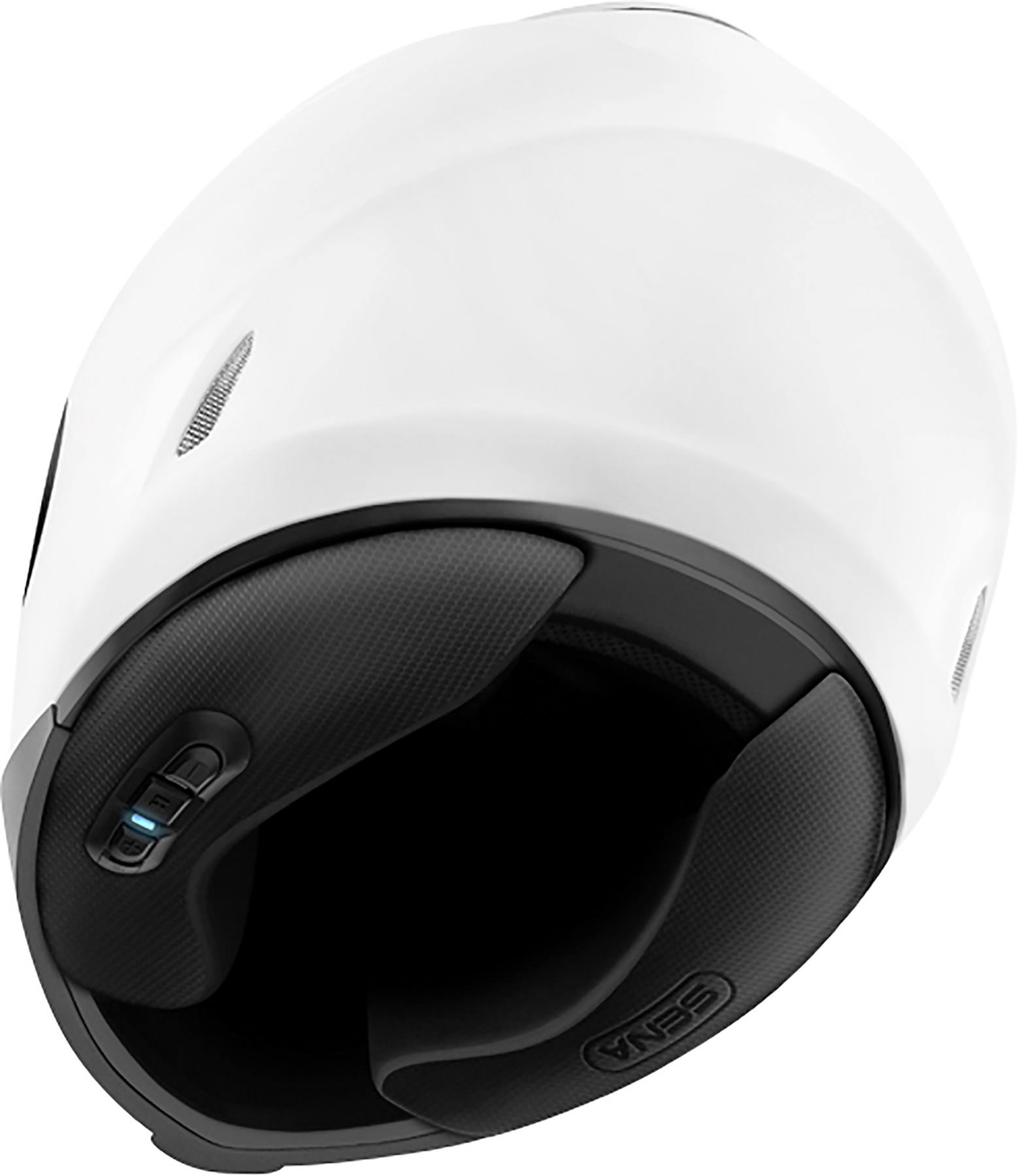 SENA 10U PAD SINGLE SET
FOR HJC IS-17 HELMETS
You have placed the following items in the shopping basket:
SENA 10U PAD SINGLE SET
FOR HJC IS-17 HELMETS
This Sena 10U Bluetooth headset was specially developed for HJC IS-17 helmets, and integrates virtually invisibly into the helmet. It is operated either via the handlebar remote control (optional), or by voice control, or using the two buttons on the microphone.

Features:

Intercom connection (requires at least two compatible headsets):
Bike-to-bike intercom for up to 4 bikers in conference and a max. range of 1.600 m
Rider-to-pillion intercom
Intercom communication with headsets from other makers (limited communication options; the Sena Headset is paired as a mobile phone)
Mobile phone connection:
Voice-activated call answer and reject (Vox technology), so you never need to take your hands off the handlebar
Voice-activated call function and dialling (mobile phone must support voice activation)
Facility for simultaneous connection to two mobile phones
GPS sat nav connection
Connection to compatible Bluetooth GPS sat navs (requires Bluetooth headset profile) for listening to navigation directions (e.g. Garmin zumo, TomTom Rider)
Other features:
Full duplex connection: simultaneous communication in both directions via intercom
VOX function for hands-free intercom and telephone calls
A2DP Bluetooth Stereo protocol for wireless hi-fi stereo connection to A2DP-compatible mobile phones or MP3 players
AVRCP function for remote control of music playback (Play, Pause, Track forward, Track back) with compatible mobile phones or MP3 players
Individual volume adjustment for each audio source
Noise-cancelling and echo-reducing digital signal processor
Rider and pillion passenger can receive the same audio sound track (e.g. from MP3 player) via A2DP
Integrated FM RDS radio
Smartphone app for controlling and configuring the SENA 10U
Menu voice control
Menu status announcements
Software update via USB port (requirement: PC with Windows XP, 7 or 8 or Mac OS)
Sturdy and weather-resistant
Talk time: 7 hours
Standby time: up to 10 days
Device can be used while it is charging
Comprises:
SENA 10U incl. special microphone and stereo speakers
Fittings
USB cable
WEEE-Reg.Nr.: DE 27822105
Manufacturer details: Sena

SENA - Bluetooth Innovator in the Motorcycle and Outdoor Activities

SENA has been developing and producing wireless Bluetooth communication systems for industry since 1998. As the company boss is a biker himself and was dissatisfied with the Bluetooth headsets from other manufacturers, Sena also began producing communication solutions for bikers in 2010. The devices developed from practical experience are already well established on the US market and have won numerous independent comparative tests, not least because they are extremely simple and intuitive to use. Even when wearing motorbike gloves, it's easy to find the ingenious JogDial/push button at full speed instead of having to search for lots of different buttons. We are pleased that we are now also able to offer sophisticated Sena communication systems in Germany.

Product details
Intercom conferencing (Mesh):

No function

User interface:

2 buttons and handlebar remote with 2 buttons and joystick

Bluetooth specification:

Bluetooth 4.1

Mounting:

preparation in the helmet

Smartphone app for easy operation:

iOS and Android

Microphone types:

Cable microphone included

Intercom toggling mode (Bluetooth):

Up to 4 users

Intercom conferencing (Bluetooth):

Up to 4 users

Maximum standby time:

10 days

Maximum talk time:

8 hours

Maximum range between 2 devices:

1.600 meter

Weather protection:

waterproof handlebar remote
Overview of product features
Driver to passenger intercom
Bike-to-bike intercom
Full-Duplex (intercom)
Mobile Phone Connectivity
Sat nav connectivity
Software Updates
MP3-Connectivity (wireless via A2DP)
Stereo sound (A2DP)
Remote control is possible (AVRCP)
Automatic volume adjustement
Spoke status announcements
RDS radio
Optional handlebar remote control
Use while charging
Universal intercom with different brands
Connection with two mobile phones
Music sharing with passenger
Voice controlled phonecall acceptance/denial
Voice controlled intercom connection (VOX)
Included handlebar remote control
Write a review for SENA 10U PAD SINGLE SET
We offer you the opportunity to rate products purchased from Louis and to share your experiences with them publicly.

To ensure that your objective and truthful report will be really beneficial to all readers, please observe the following rules.


Please only rate products that you have personally used for their intended purpose.
Please give reasons for your positive and negative criticisms. Only then will they benefit other customers and allow us to improve the product if necessary.
Please don't copy content that has already been published elsewhere. It's your personal experience which counts.
Data protection: Please don't include your own and other people's addresses, telephone numbers or URLs or even the names of third parties (people as well as companies) in your review.
In your product review, please don't make comparisons with third party product ranges. Regardless of whether you judge these positively or negatively, you, or we as operators of this online shop, would be violating competition law.
Fair play: Please follow these rules so that we don't have to shorten or delete your rating.
Your product rating has been saved. It will be displayed in a few minutes
Your previous input will be lost!
Do you really want to cancel your entry?
+400 brands
2-year right of return
Fast delivery
Worldwide shipping