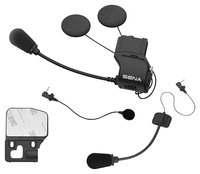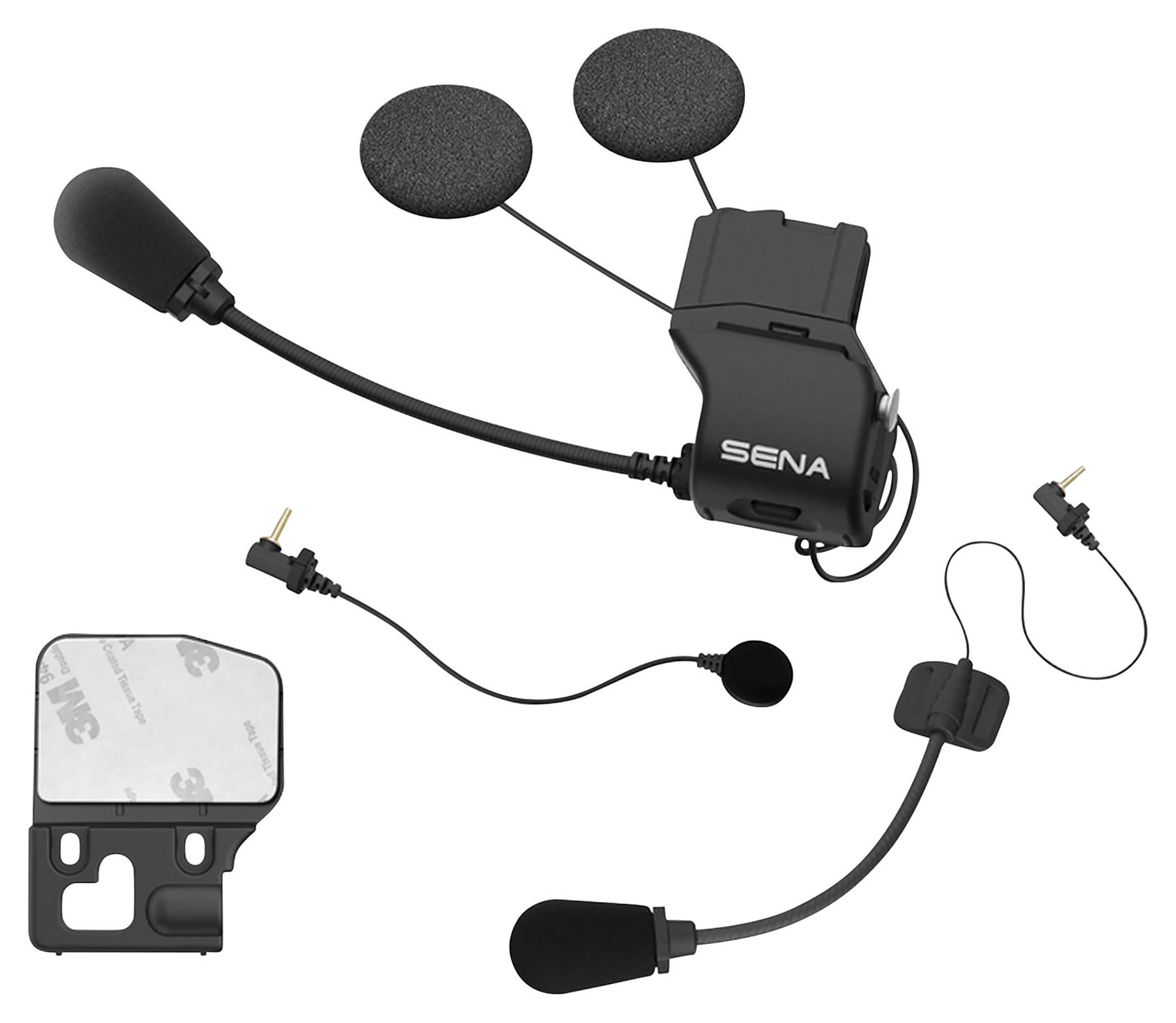 SENA 50S HELMET CLAMP KIT
SENA 50S HELMET CLAMP KIT
SENA 50S HELMET CLAMP KIT
SPARE MOUNT SET
You have placed the following items in the shopping basket:
SENA 50S HELMET CLAMP KIT
SPARE MOUNT SET
Imagine this situation. You equip your helmet with a Sena 50S communication system and, some time later, you buy yourself a second helmet. You want to be able to switch between helmets and use your Sena 50S in both. Basically, you have 3 options. Either go to the trouble of transferring the kit each time you change over helmet, or you could buy a second Sena 50S communication system, or - and we think this is the best option - you get yourself the Sena 50S *Helmet Clamp Kit*.
Simply install in your second helmet, then it's quick and easy to swap over your Sena 50S communication unit.
1 clamping unit
1 boom microphone
1 wired microphone
1 adhesive mount
1 loudspeaker unit
3 hook-and-loop fastenings for boom microphone, wired microphone and speaker

Compatible with:
10037396 (Sena 50S Dual Pack)
10037395 (Sena 50S Single Pack)
Good to know:
If you need help with installing this set, you're welcome to contact the Louis installation service. We will do the job for you quickly and professionally for just 24,99 euros (incl. VAT).
WEEE-Reg.Nr.: DE 27822105
Manufacturer details: Sena

SENA - Bluetooth Innovator in the Motorcycle and Outdoor Activities

SENA has been developing and producing wireless Bluetooth communication systems for industry since 1998. As the company boss is a biker himself and was dissatisfied with the Bluetooth headsets from other manufacturers, Sena also began producing communication solutions for bikers in 2010. The devices developed from practical experience are already well established on the US market and have won numerous independent comparative tests, not least because they are extremely simple and intuitive to use. Even when wearing motorbike gloves, it's easy to find the ingenious JogDial/push button at full speed instead of having to search for lots of different buttons. We are pleased that we are now also able to offer sophisticated Sena communication systems in Germany.

The ratings will be available to you again soon.
+400 brands
2-year right of return
Fast delivery
Worldwide shipping