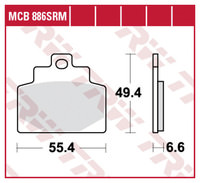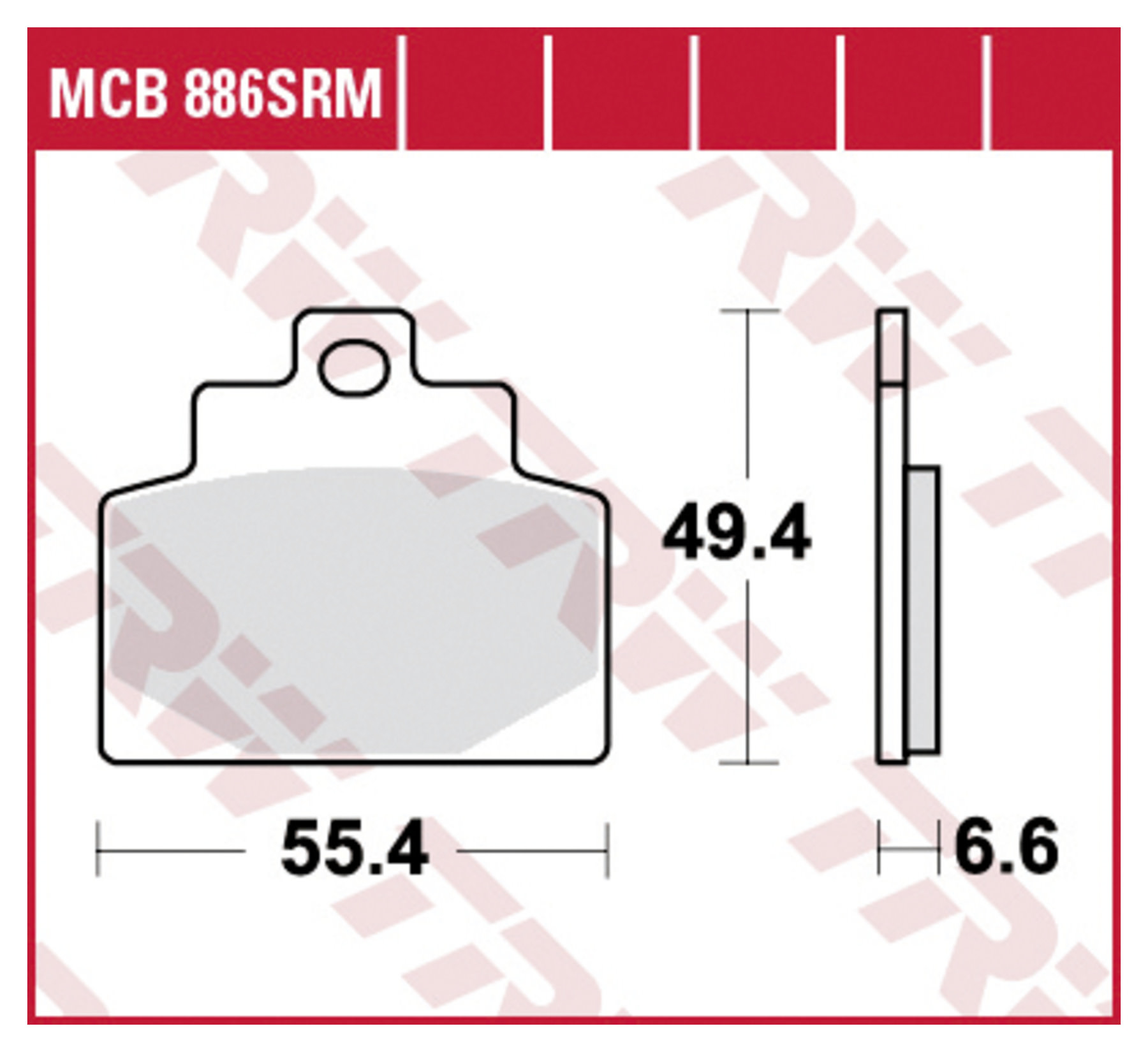 TRW BRAKE-PADS SINTER
MCB 886 SRM
You have placed the following items in the shopping basket:
TRW BRAKE-PADS SINTER
MCB 886 SRM
TRW, the German market leader, developed these sintered metal brake pads specifically for larger scooters and off-road bikes. Their key features are excellent durability and outstanding wet braking.
Good brake control, high braking performance
No special bedding-in phase
Comfortable braking plus high durability
Very attractive price
The KBA (Federal Motor Transport Authority) number on the brake pad plate guarantees type approval for Germany
Ceramic underlayer prevents overheating of the hydraulics.
The exact dimensions of the brake pads for your particular motorbike are given in our "Documents" section.
The price is stated per set for one brake disc. It is essential to follow the safety instructions printed on the packaging.

Be sure to watch the Louis Video *How to change brake pads*. Our tips and tricks make it a very simple job!
Manufacturer details: TRW
Every second counts when you brake!

TRW Lucas has been manufacturing premium-quality motorbike spare parts since 1976 (ISO 9001, ISO/TS 16949) and is the German market leader for brake discs, brake pads and steel-braided lines. Every time that product tests have been carried out by trade publications over the past 30 years, they have confirmed the excellent quality of these products. They have won test after test. Every second counts when you brake! Don't settle for anything less than quality products from the market leader.
Writing review is not available
We are currently working on the implementation. The feature will be available soon.
Issue 2-2014
"Scooter & Sport" magazine tested ten aftermarket brake pads in its 2-2014 issue. The Lucas Sinter Brake Pads were awarded a Scooter & Sport RECOMMENDATION. The following features were given special mention:

- Perfect fit, easy to install
- More bite than the OEM pads, both cold and hot; clear, early pressure point
- Hot brake does not fade
- Good response
- Very good control of braking force, low hand force
- No noise, no squeal

(Three of the pads tested received the Scooter & Sport Recommendation)
+400 brands
2-year right of return
Fast delivery
Worldwide shipping