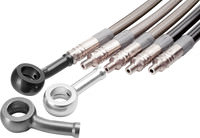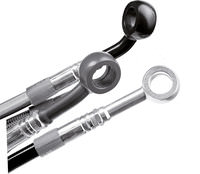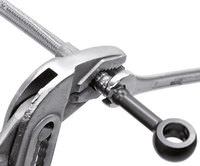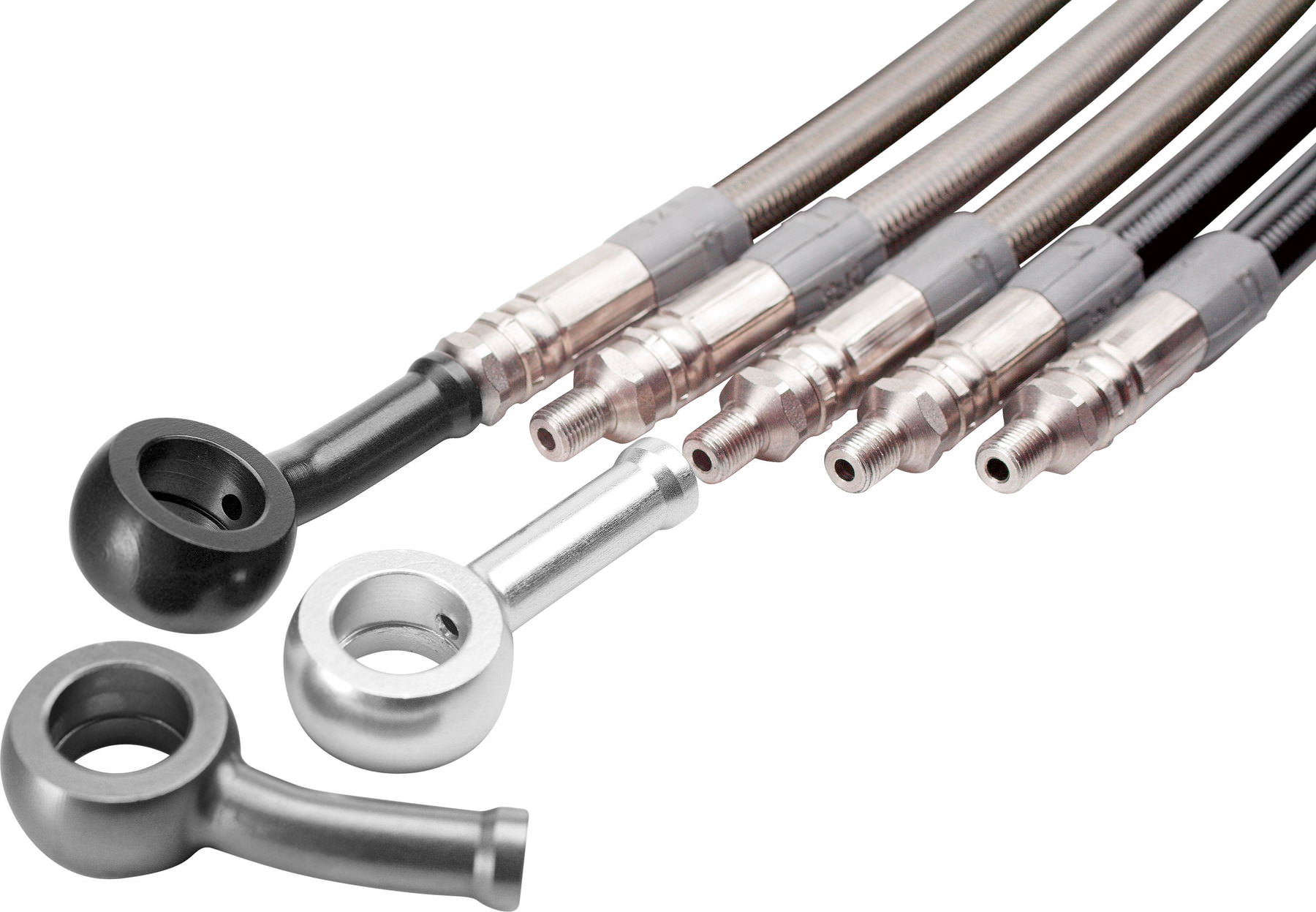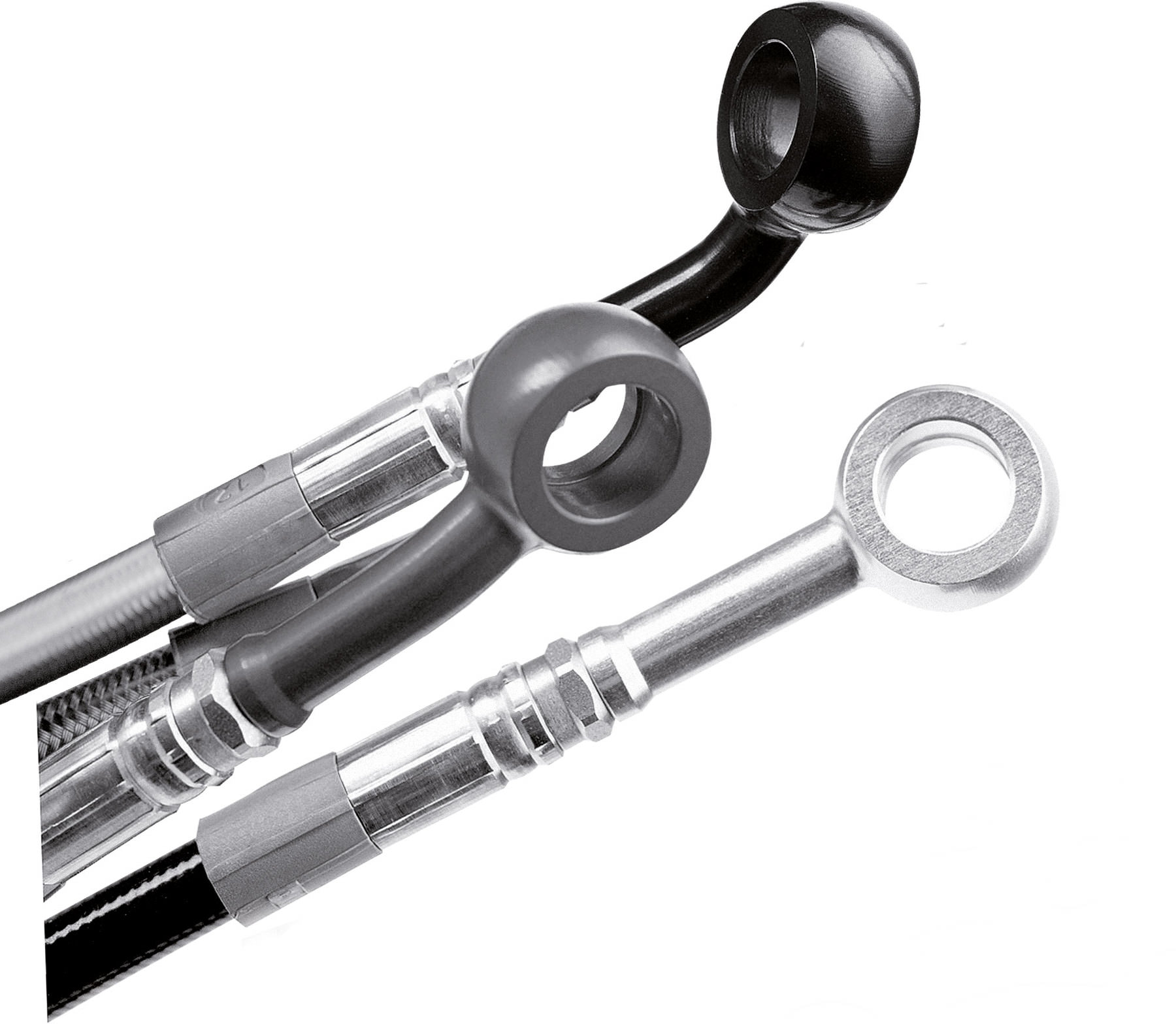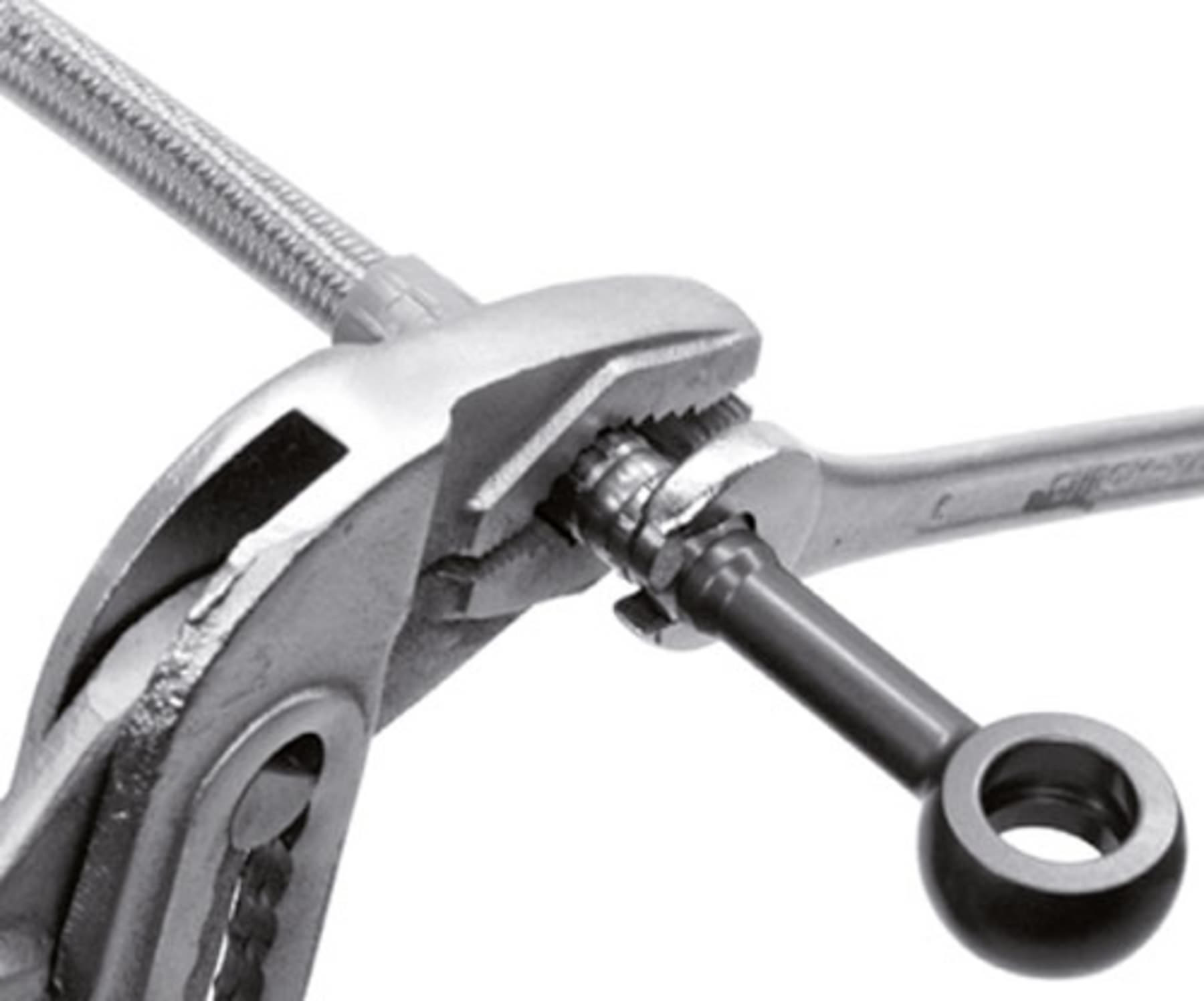 TRW VARIOFLEX HOSE
69CM STAHLFLEX TITAN
You have placed the following items in the shopping basket:
TRW VARIOFLEX HOSE
69CM STAHLFLEX TITAN
TRW Varioflex hoses are steel-braided brake/clutch lines, from 25 cm to 126 cm long, with crimped-on ends. Together with the connections, which you can order separately (see "Compatible products"), you can quickly and easily assemble customised and durable brake and clutch systems. When you convert to TRW Varioflex hoses, we recommend replacing the banjo bolts on the brakes, clutch and reservoirs, and also fitting new seals.
Available in lengths from 25 cm to 126 cm (in 3 cm steps)
The lines have a transparent sheath
Teflon inner core, and four-wire steel braid exterior
Significant improvement in the pressure point
Longer brake fluid change interval is possible
Long-term warranty on material and workmanship

TRW steel-braided hoses are maintenance-free and will not age. (Rubber hoses, in contrast, need to be replaced approx. every 5 years.)
Varioflex hoses come with a TÜV component test certificate (the installed hose must to be entered in the vehicle papers)!
Please note: Under "Downloads" you will find an overview of the entire Varioflex hose range, with all the dimensions and order numbers.

Please note: If you have a motorcycle with ABS, please refer to the important information. in the TÜV test certificate, under "Documents".
Manufacturer details: TRW
Every second counts when you brake!

TRW Lucas has been manufacturing premium-quality motorbike spare parts since 1976 (ISO 9001, ISO/TS 16949) and is the German market leader for brake discs, brake pads and steel-braided lines. Every time that product tests have been carried out by trade publications over the past 30 years, they have confirmed the excellent quality of these products. They have won test after test. Every second counts when you brake! Don't settle for anything less than quality products from the market leader.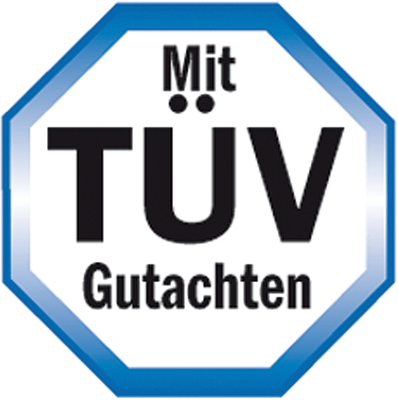 Technical accessories whose operational safety depends not only on their own strength and function, but also on proper installation on the vehicle, are often supplied with a TÜV (German Technical Inspection Association) certificate. The user is obliged to have such accessories immediately registered in the vehicle papers by a TÜV test centre. This also involves the TÜV inspector checking the vehicle's operational safety. A charge is made for such registration.
Today, TÜV reports are increasingly issued for specific types of vehicle. However, no manufacturer is able (e.g. for cost reasons) to have their products tested on all vehicles which might use them. If a vehicle model is not listed, it is the inspector who has to decide about registration on the basis of his technical expertise; the strength of the product and its roadworthiness are confirmed by the existing TÜV report.
Since 2002, TÜV only accepts component certificates which include verification of the manufacturer's quality management system according to the requirements of §19 Appendix XIX of the German Road Traffic Licensing Regulations (StVZO) in the form of a valid certification document. Older reports can now only be used in exceptional circumstances in the course of a full technical inspection (Bauratabnahme), but the inspector is by no means obliged to make the entry in the papers.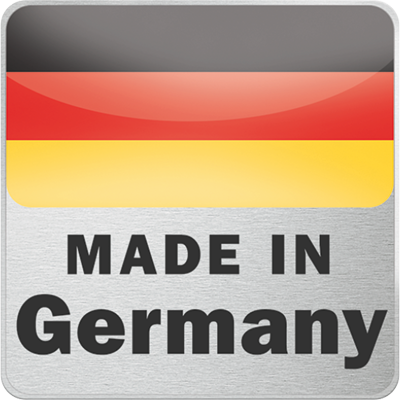 QUALITY MADE IN GERMANY!

By purchasing this item you have chosen a premium-quality product with superior German workmanship. This internationally acknowledged mark of quality means that this product is the result of efficiently coordinated development and production processes, technological expertise, continuous quality controls.
Write a review for TRW VARIOFLEX HOSE
We offer you the opportunity to rate products purchased from Louis and to share your experiences with them publicly.

To ensure that your objective and truthful report will be really beneficial to all readers, please observe the following rules.


Please only rate products that you have personally used for their intended purpose.
Please give reasons for your positive and negative criticisms. Only then will they benefit other customers and allow us to improve the product if necessary.
Please don't copy content that has already been published elsewhere. It's your personal experience which counts.
Data protection: Please don't include your own and other people's addresses, telephone numbers or URLs or even the names of third parties (people as well as companies) in your review.
In your product review, please don't make comparisons with third party product ranges. Regardless of whether you judge these positively or negatively, you, or we as operators of this online shop, would be violating competition law.
Fair play: Please follow these rules so that we don't have to shorten or delete your rating.
Your product rating has been saved. It will be displayed in a few minutes
Your previous input will be lost!
Do you really want to cancel your entry?
+400 brands
2-year right of return
Fast delivery
Worldwide shipping