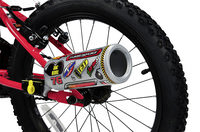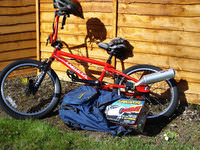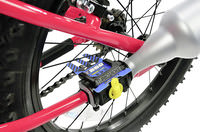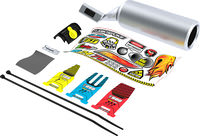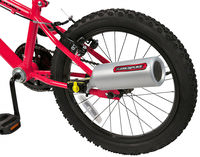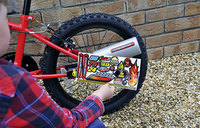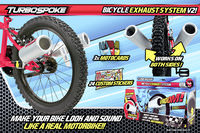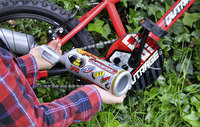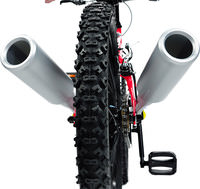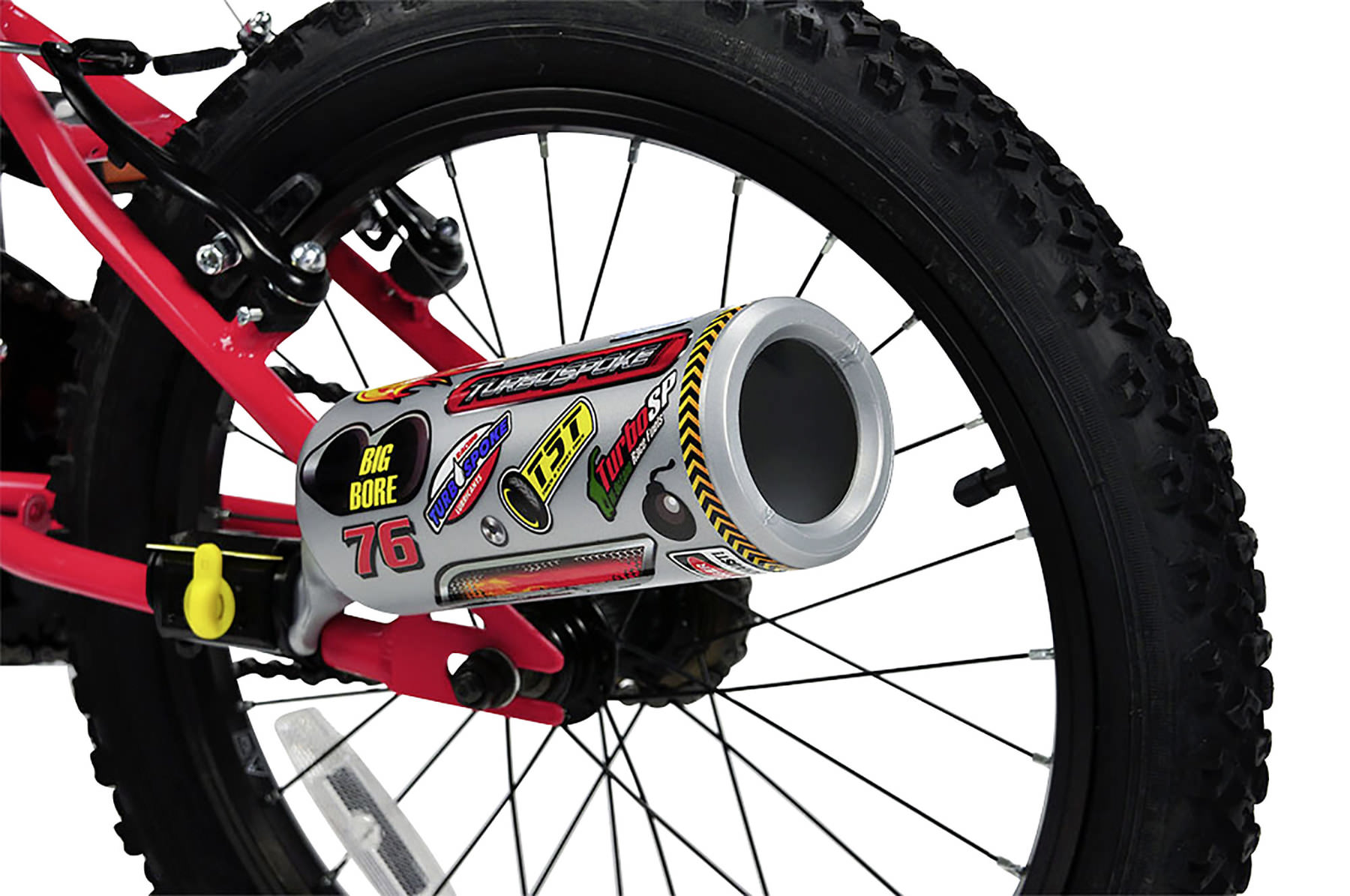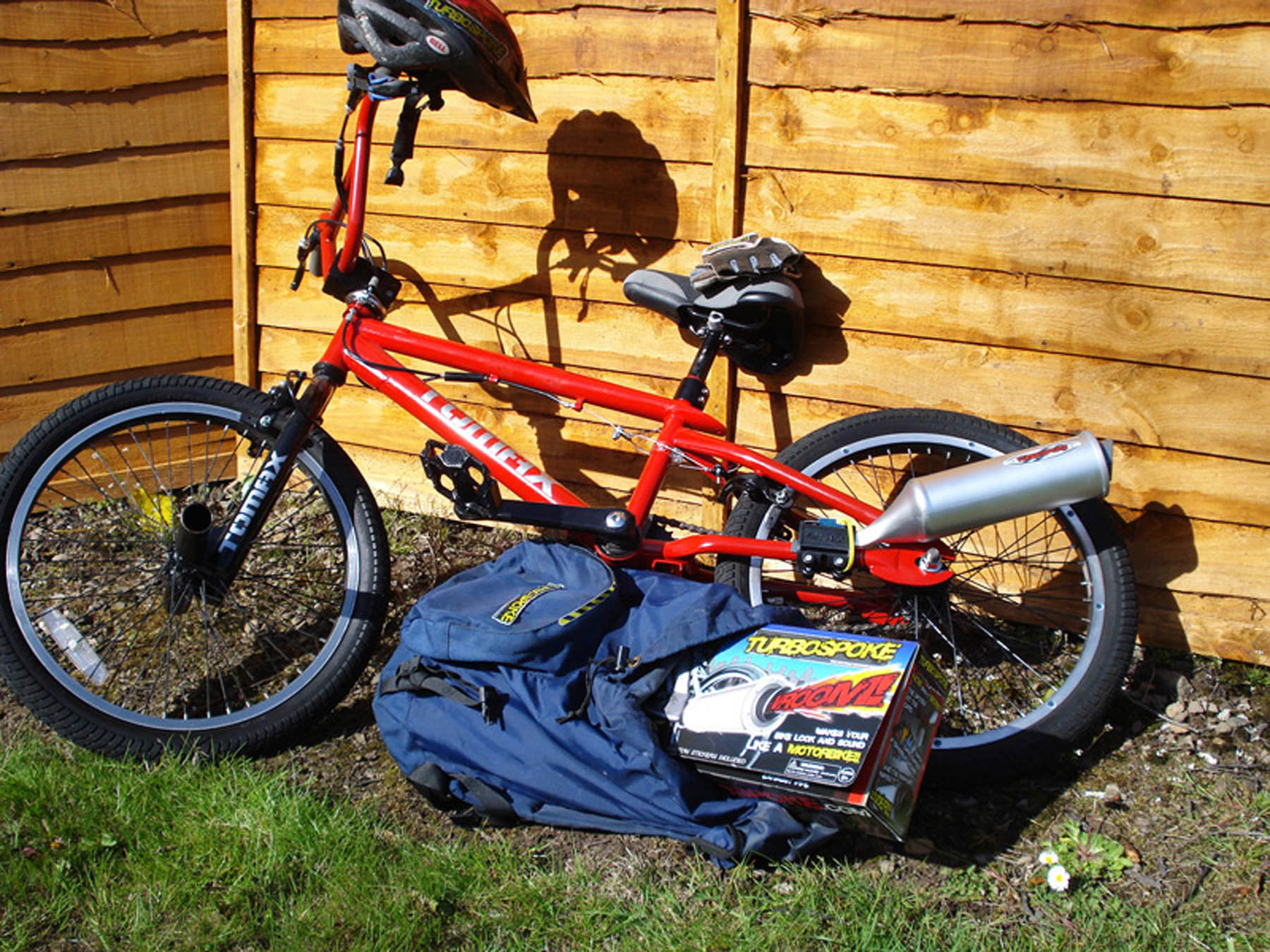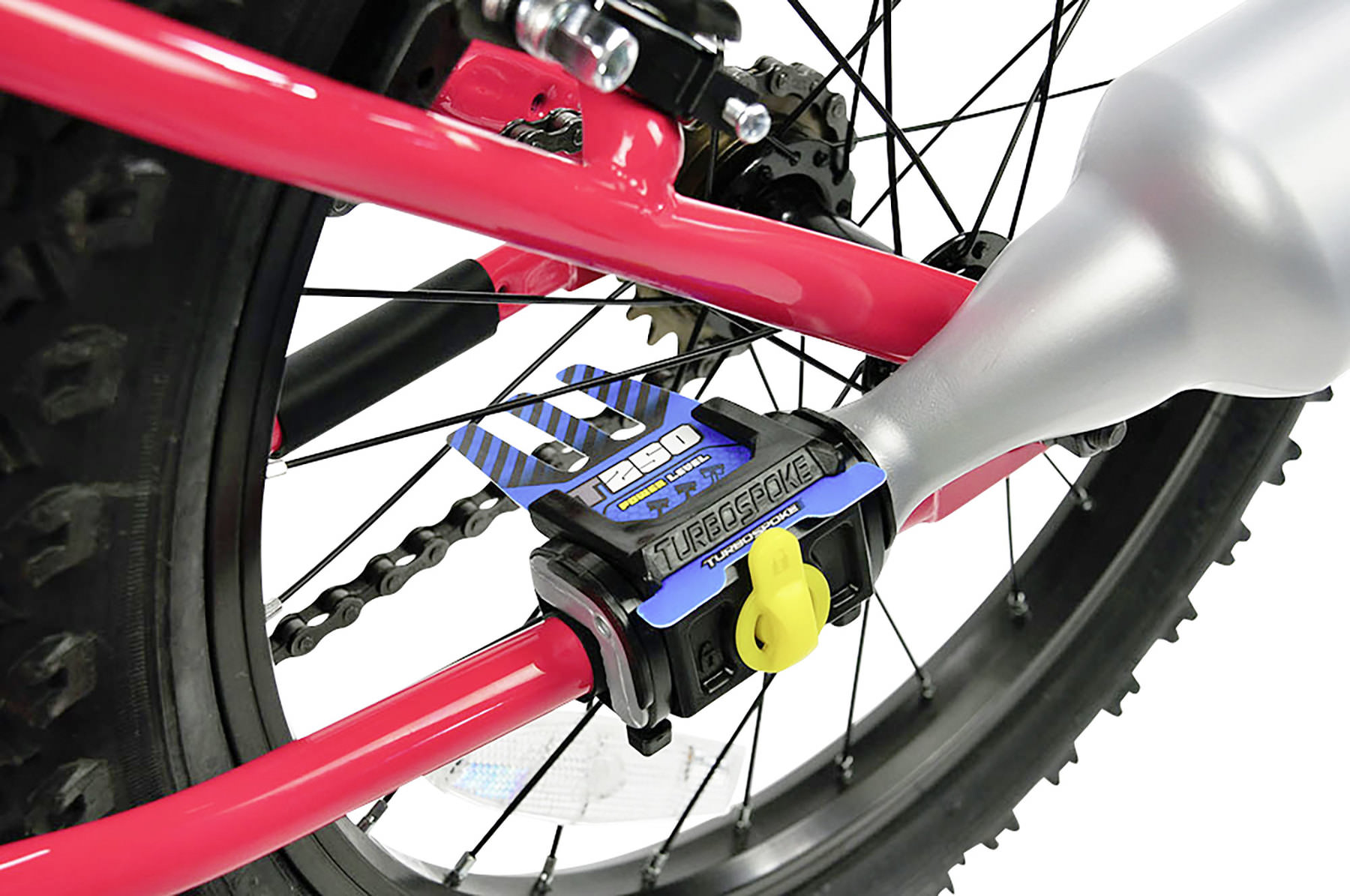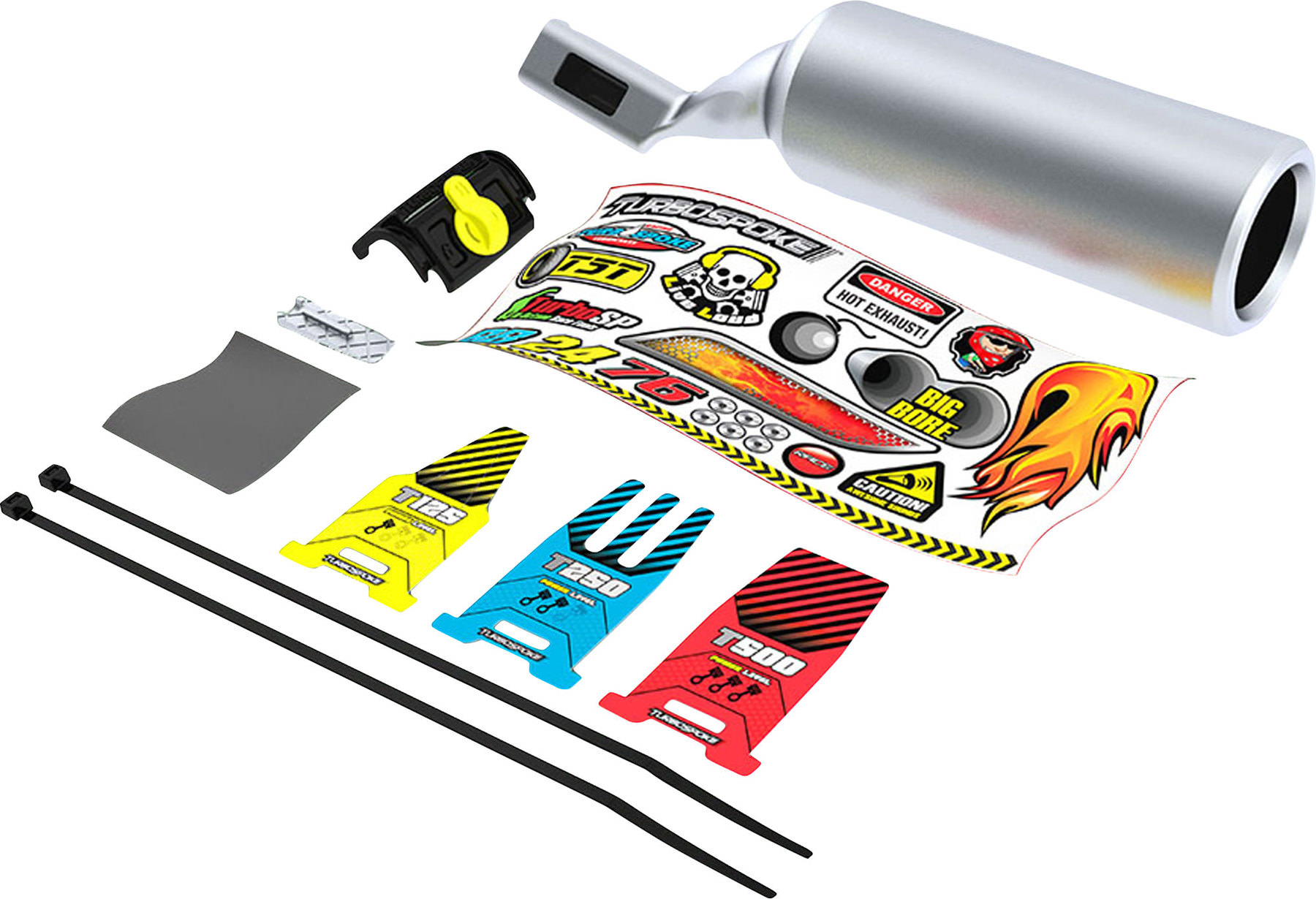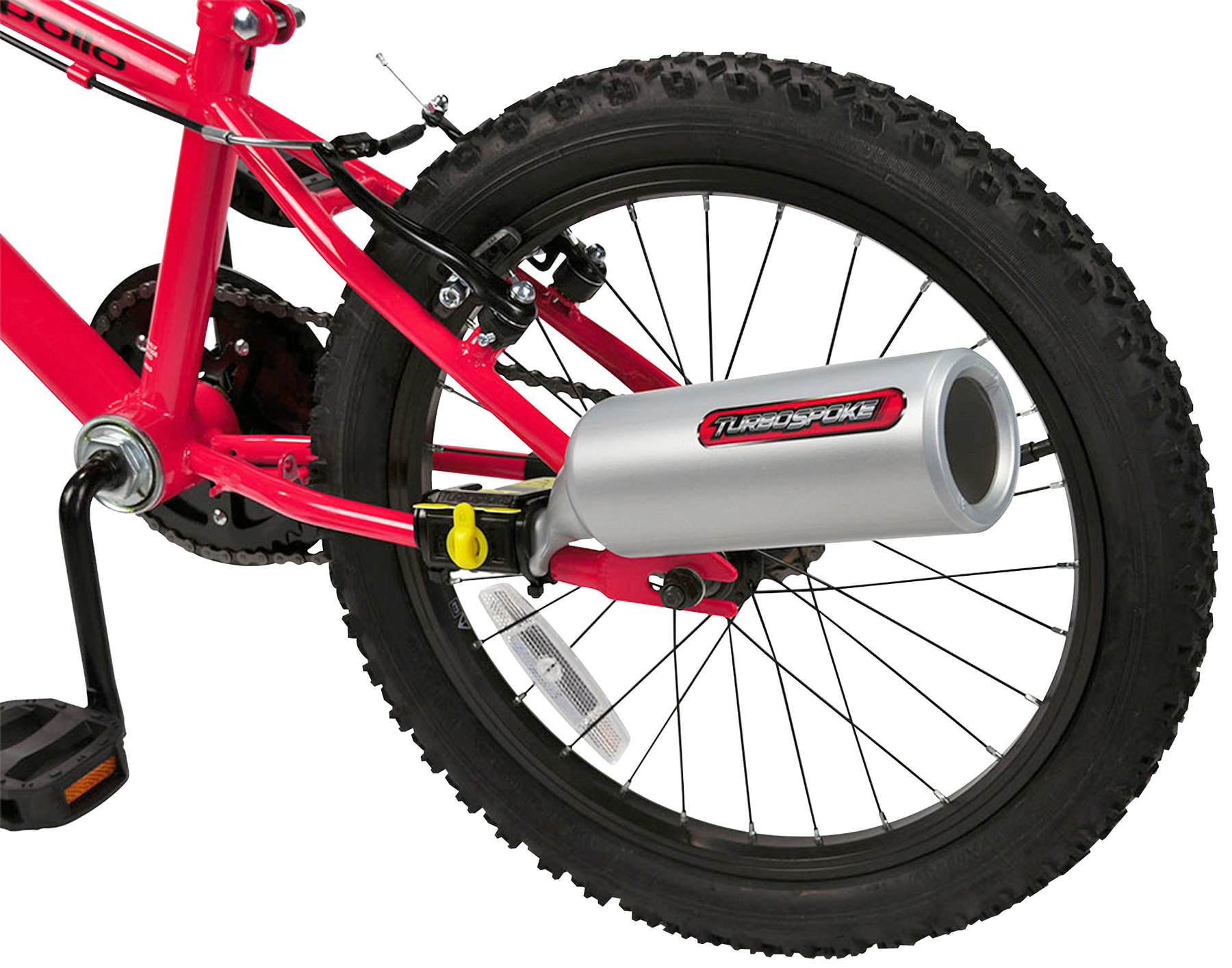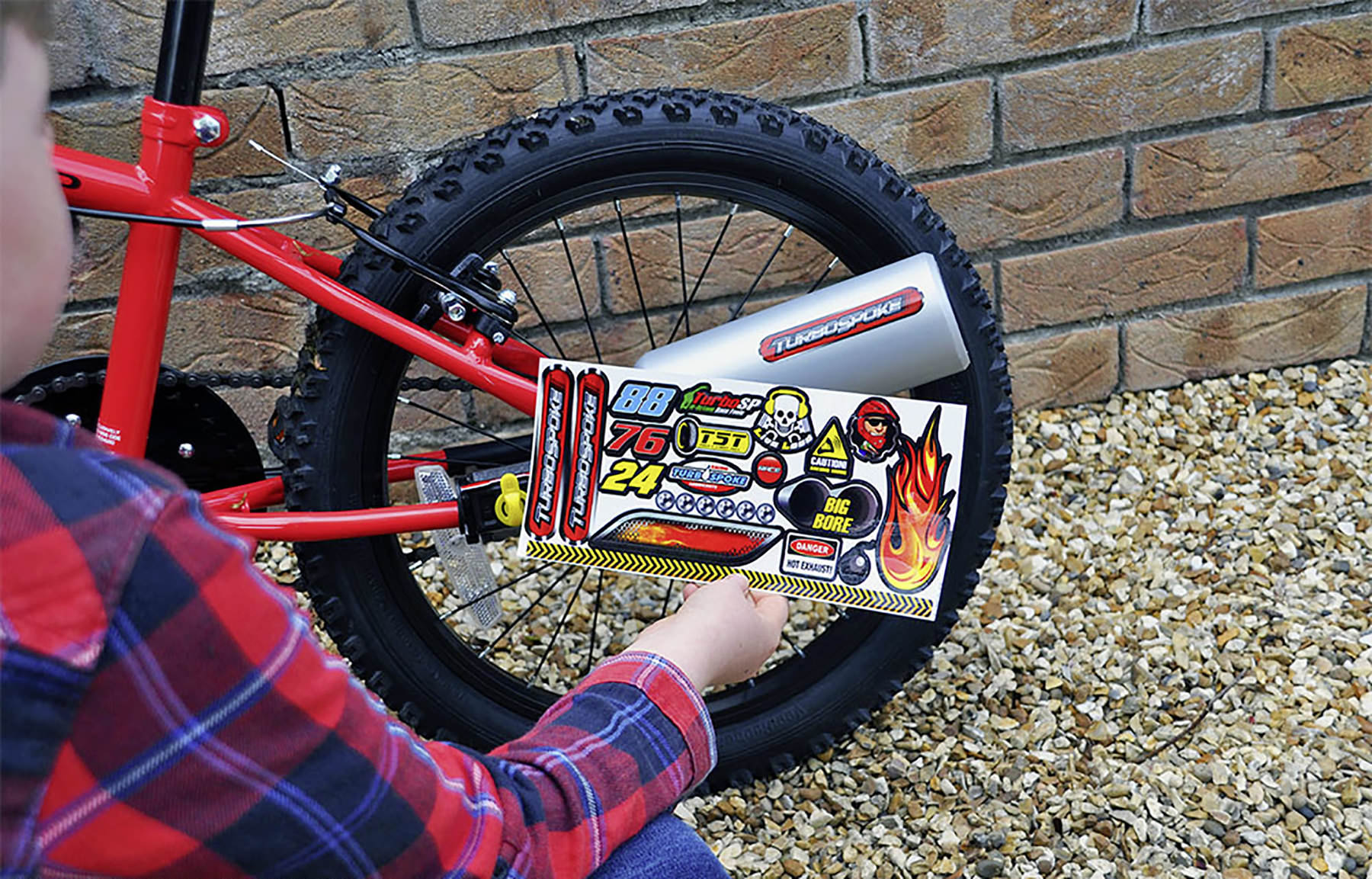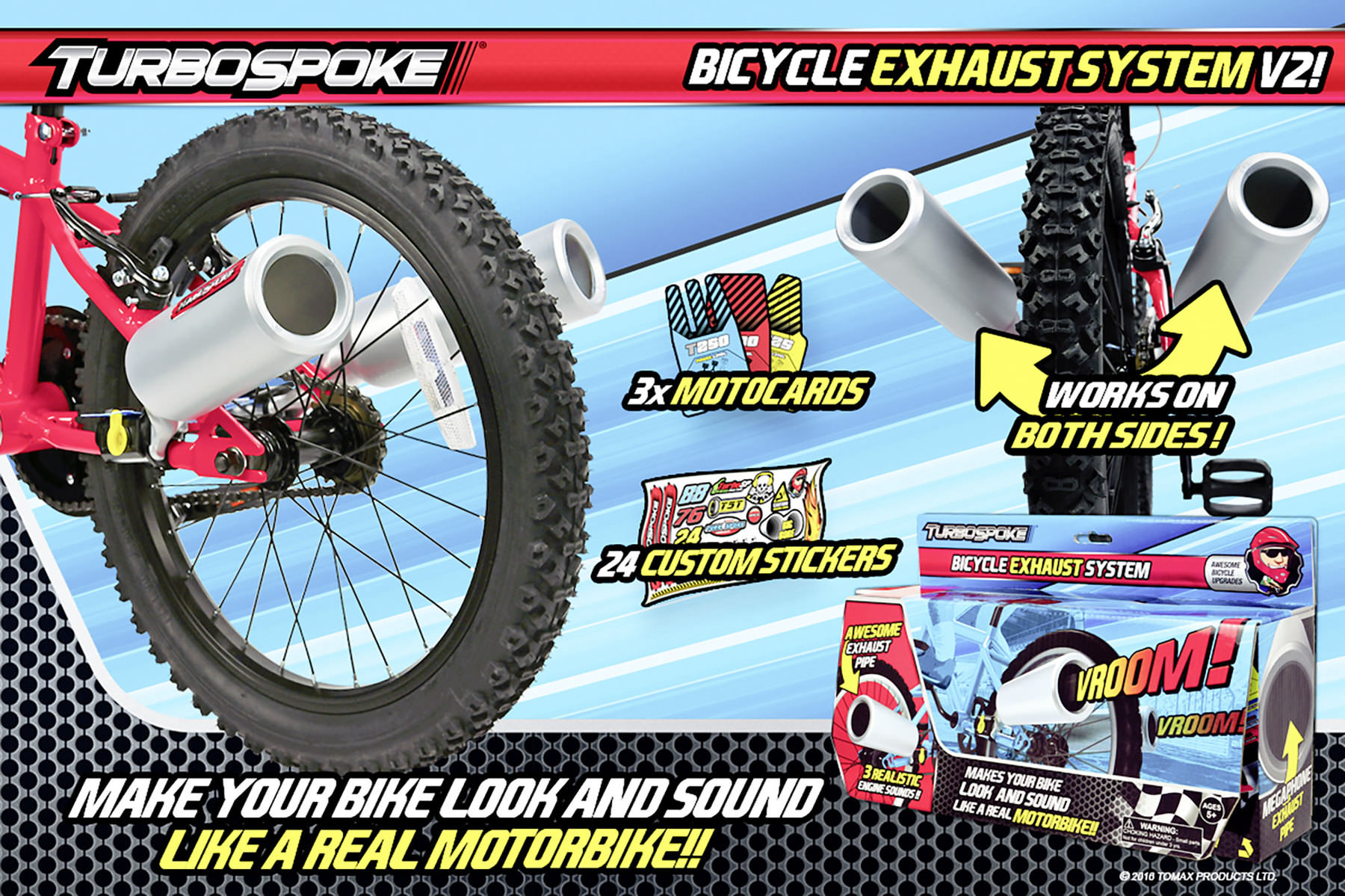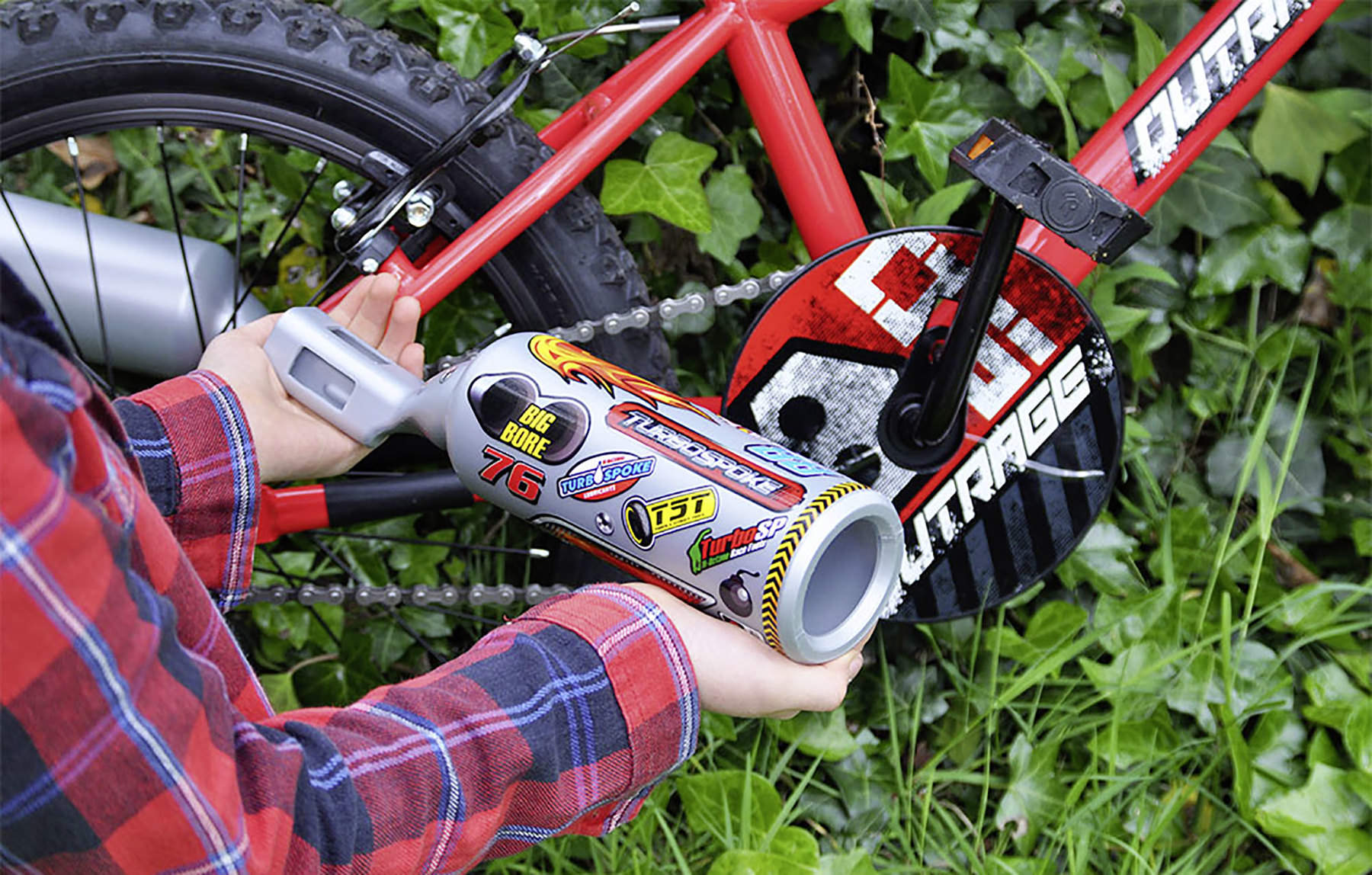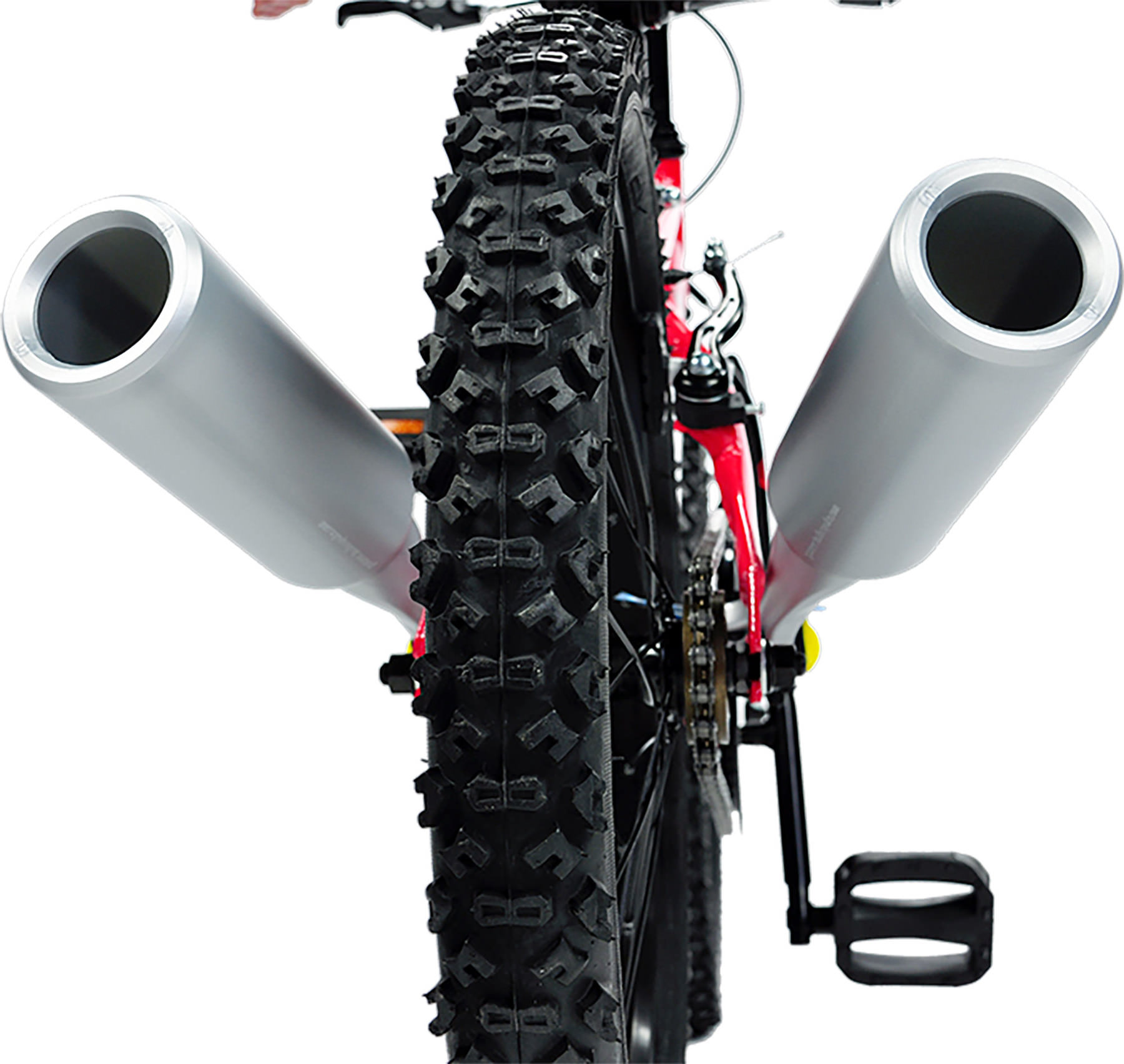 You have placed the following items in the shopping basket:
TURBOSPOKE CYCLE EXHAUST
Make more of your bicycle! The Turbospoke Bicycle Exhaust System is the fun way to "customize" your bicycle.
It not only looks like a genuine motorcycle exhaust, but even makes a really cool engine sound. As soon as the wheels start turning, the exhaust emits an amazing motorbike sound that changes with your speed. Super features: The Turbospoke does not need batteries. It's driven entirely by your pedalling power.

Turbospoke fits on 95% of all bicycles with 16" wheel size or larger, and is suitable for children from 6 years of age.
HOW IT WORKS:
1. The sound card catches on the rotating spokes

The sound card is securely held in the black clamp, and the free end protrudes between the spokes of the wheel. When the wheel turns, the card is hit by the spokes and begins to vibrate. The sound produced travels up the exhaust pipe creating a realistic motorbike noise.
2. Each sound card makes a different sound.

This is because the cards are different shapes, so they each vibrate in their own way when hit by the spokes. That means you can create a whole range of different engine sounds. What's more, each sound card has two "power-slots" which allow you to "tune" the sound. Try it out for yourself and have fun races against your friends!
How long do the sound cards last?

They are made of polypropylene, also known as PP. This plastic makes the cards extremely durable. They are weatherproof and will keep working for years!
Compared to the old trick using a playing card and a clothes peg, the Turbospoke cards are much louder and far stronger!
With time and lots of use, the card's "power zone" will become slightly worn and the colour may fade. This is completely normal and results from the spokes rubbing against the card. But there's no need to worry. As long as the card is in contact with the spokes, it will continue making its cool sound. In fact, you may even discover new sounds.
Write a review for TURBOSPOKE CYCLE EXHAUST
We offer you the opportunity to rate products purchased from Louis and to share your experiences with them publicly.

To ensure that your objective and truthful report will be really beneficial to all readers, please observe the following rules.


Please only rate products that you have personally used for their intended purpose.
Please give reasons for your positive and negative criticisms. Only then will they benefit other customers and allow us to improve the product if necessary.
Please don't copy content that has already been published elsewhere. It's your personal experience which counts.
Data protection: Please don't include your own and other people's addresses, telephone numbers or URLs or even the names of third parties (people as well as companies) in your review.
In your product review, please don't make comparisons with third party product ranges. Regardless of whether you judge these positively or negatively, you, or we as operators of this online shop, would be violating competition law.
Fair play: Please follow these rules so that we don't have to shorten or delete your rating.
Your product rating has been saved. It will be displayed in a few minutes
Your previous input will be lost!
Do you really want to cancel your entry?
+400 brands
2-year right of return
Fast delivery
Worldwide shipping