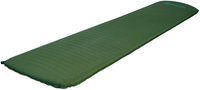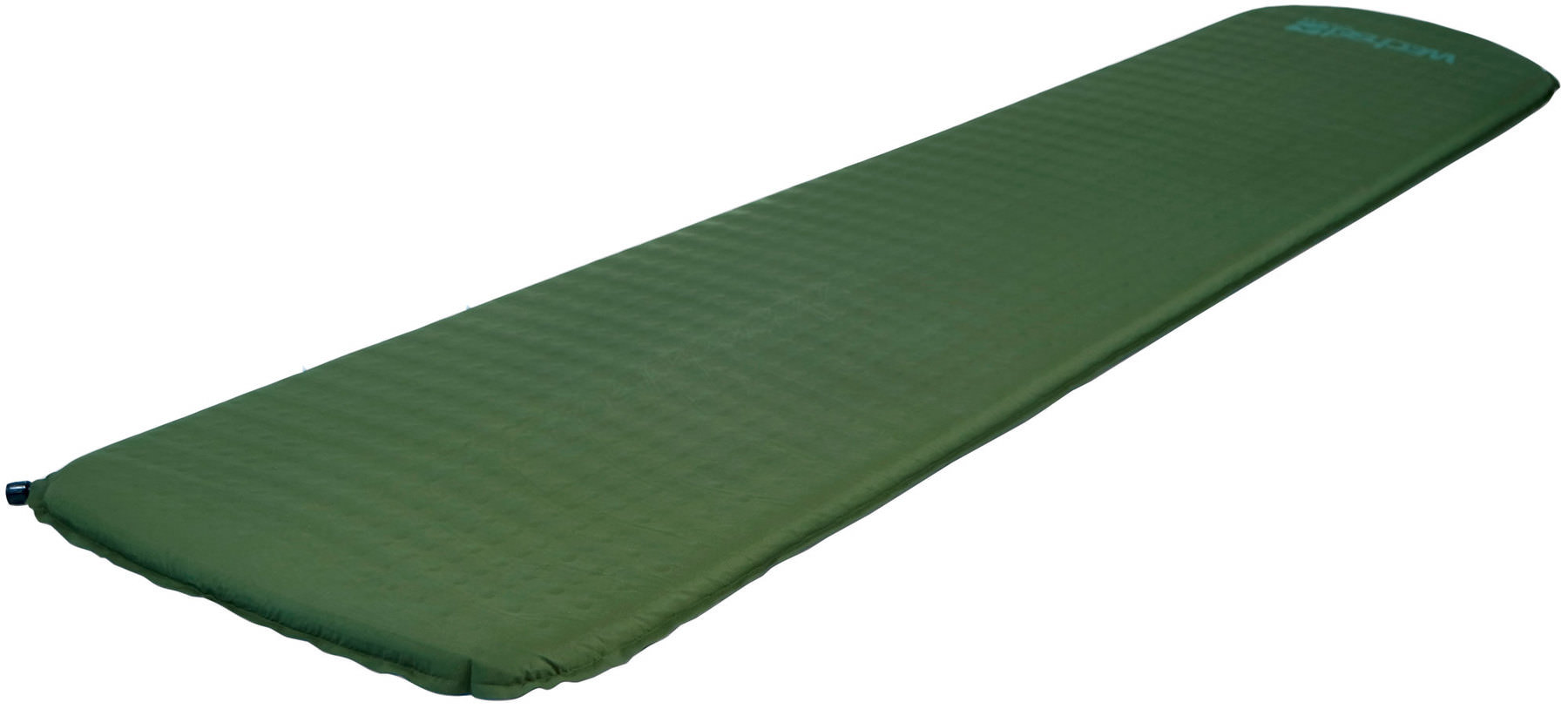 Wechsel Lito M 3.8 Camping Mat
You have placed the following items in the shopping basket:
Wechsel Lito M 3.8 Camping Mat
The real lightweights from tent specialist Wechsel: *Lito M 3.8* and *Lito M 5.0*. These sleeping mats take the Wechsel philosophy a step further: Combining maximum comfort with minimum weight and extremely compact dimensions when folded up. The secret: vertical and horizontal recesses in the foam This clever design means that Wechsel is able to reduce weight and bulk without compromising on strength or comfort.
Another special feature of these Lito mats is the HYPER DRY CONCEPT. An extremely slip-resistant and water-repellent bottom surface keeps the mat dry for long periods. A useful thing if the weather turns damper than you'd hoped for.

Features:

Extremely lightweight
Very small pack size
Specially coated, extremely slip-resistant bottom surface
Stays dry and safe to use even in adverse conditions
Lito 3.8 specs:

Dimensions (L x W x H): 183 x 51 x 3.8 cm
Weight: 0.56 kg
Material: 100% polyester
Filling: Solid PU foam
R value 3.2, suitable for a ground temperature down to around -7°C
Pack size: 26 x 12 cm
Lito 5.0 specs:

Dimensions (L x W x H): 183 x 63 x 5 cm
Weight: 0.84 kg

Material: 100% polyester

Filling: Solid PU foam
R value 3.2, suitable for a ground temperature down to around -7°C
Pack size: 38 x 18 cm
Good to know:
The R value indicates how effectively a camping mat protects against cold ground. The higher the R value, the better the mat insulates. The perception of cold is very subjective, so R values are always based on the average user. More sturdily built people can use a mat with a lower R value, but if you are quite sensitive to the cold, you should choose a higher R value.
Manufacturer details: Wechsel Tents

The Berlin tent forge

Since 1995, Wechsel has specialised in the development and production of high-quality lightweight tents at moderate prices. The design engineers at Wechsel personally test their own products in real-life situations, then optimise them to suit the different conditions. Tear-resistant fabric, reliable seams, durable poles and strong pegs form the basis for tents that really do the job. They set the standard in terms of wind stability, water resistance, ventilation and durability, and also come with some brilliant design details and features. Wechsel tents have proven themselves under extreme conditions in every climate, from the high Alps to desert regions.
Write a review for WECHSEL CAMPING MAT
We offer you the opportunity to rate products purchased from Louis and to share your experiences with them publicly.

To ensure that your objective and truthful report will be really beneficial to all readers, please observe the following rules.


Please only rate products that you have personally used for their intended purpose.
Please give reasons for your positive and negative criticisms. Only then will they benefit other customers and allow us to improve the product if necessary.
Please don't copy content that has already been published elsewhere. It's your personal experience which counts.
Data protection: Please don't include your own and other people's addresses, telephone numbers or URLs or even the names of third parties (people as well as companies) in your review.
In your product review, please don't make comparisons with third party product ranges. Regardless of whether you judge these positively or negatively, you, or we as operators of this online shop, would be violating competition law.
Fair play: Please follow these rules so that we don't have to shorten or delete your rating.
Your product rating has been saved. It will be displayed in a few minutes
Your previous input will be lost!
Do you really want to cancel your entry?
Issue 15-2015
"Motorrad" magazine tested the Wechsel Lito M3.8 Sleeping Mat in its 15/2015 issue, as part of a Camping Special, and rated it "GOOD". The following features were given special mention:

- Folds up small, lightweight
- Inflates in a few seconds
- Very anti-slip bottom surface
+400 brands
2-year right of return
Fast delivery
Worldwide shipping