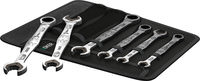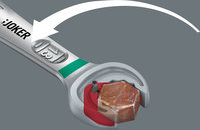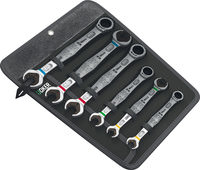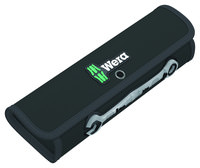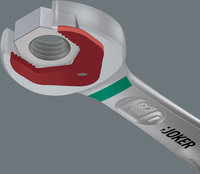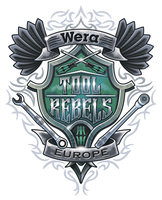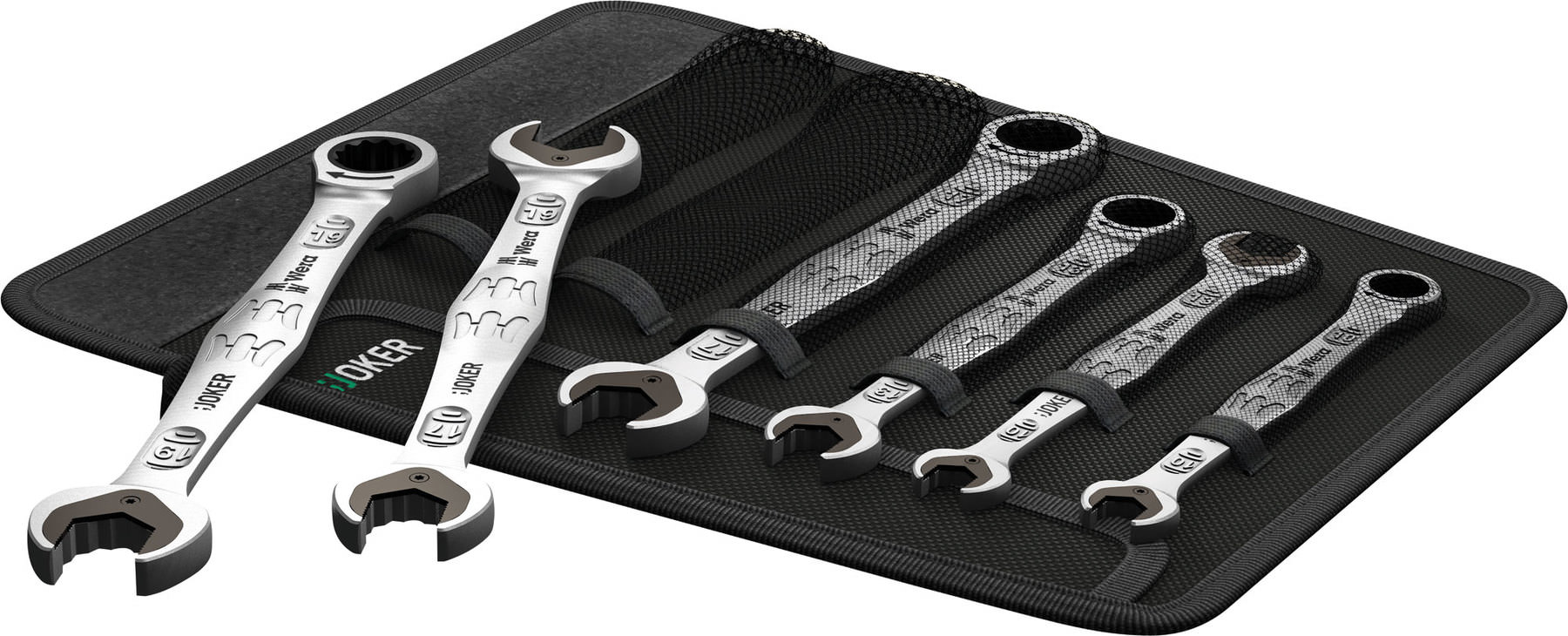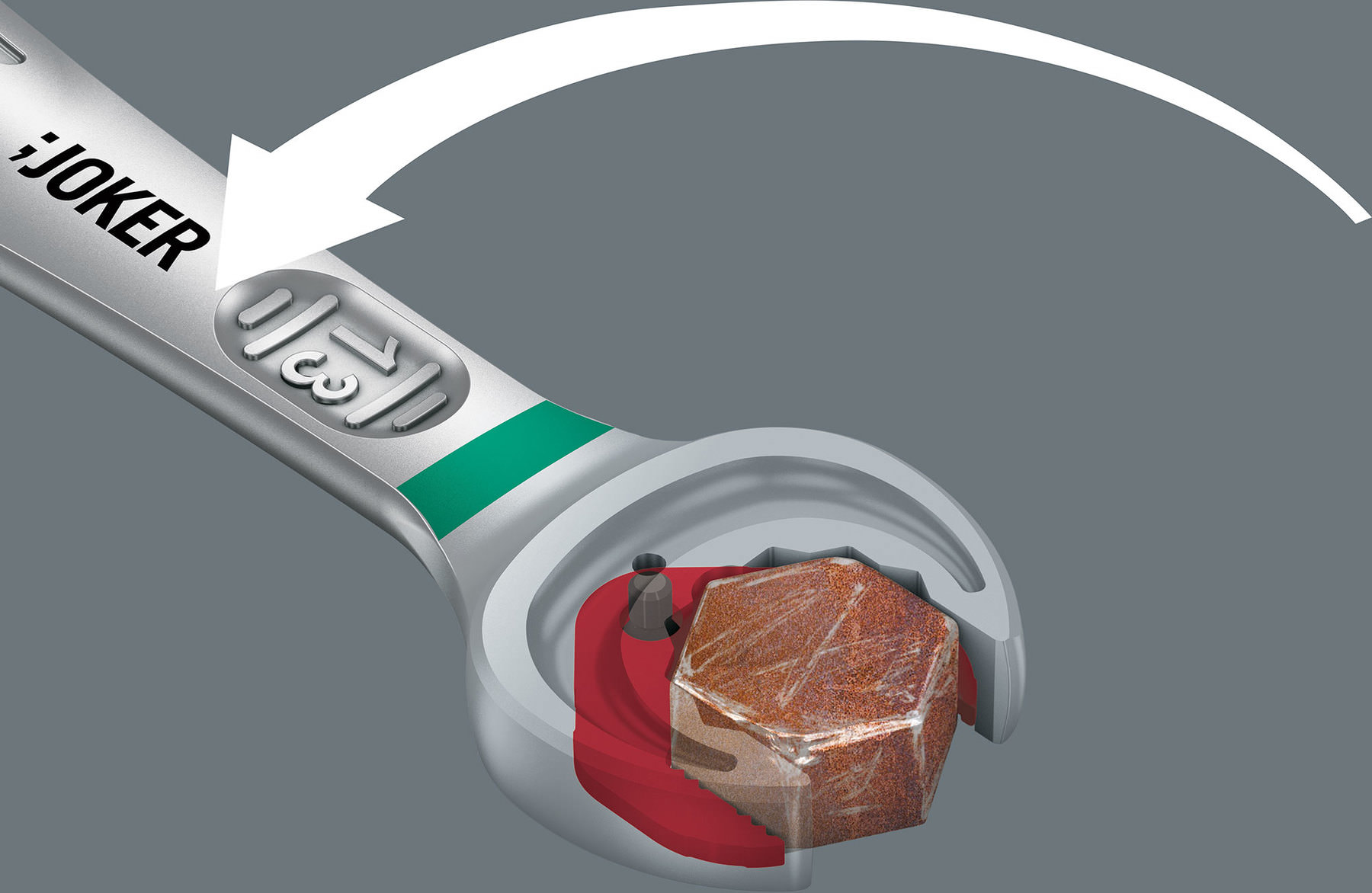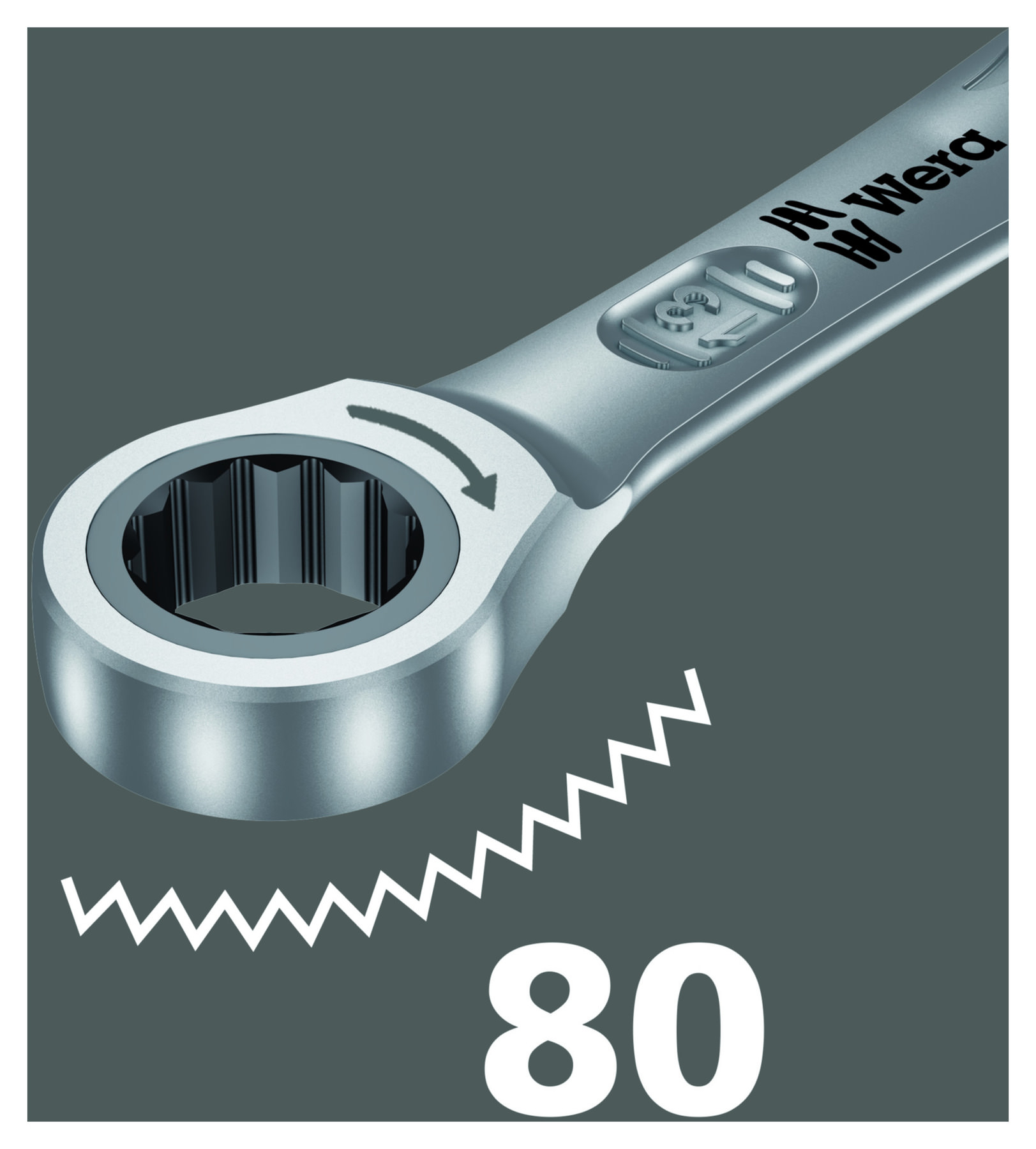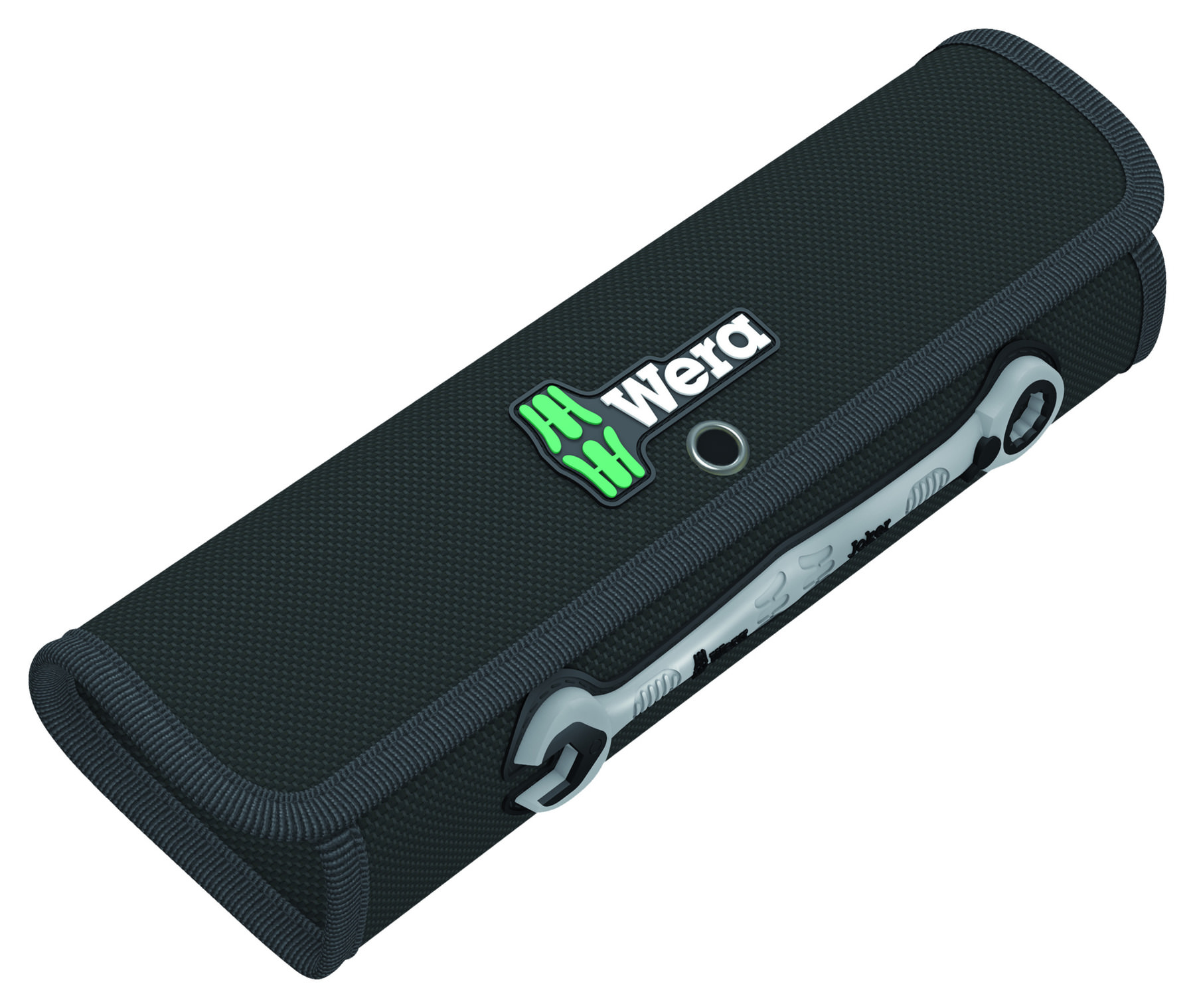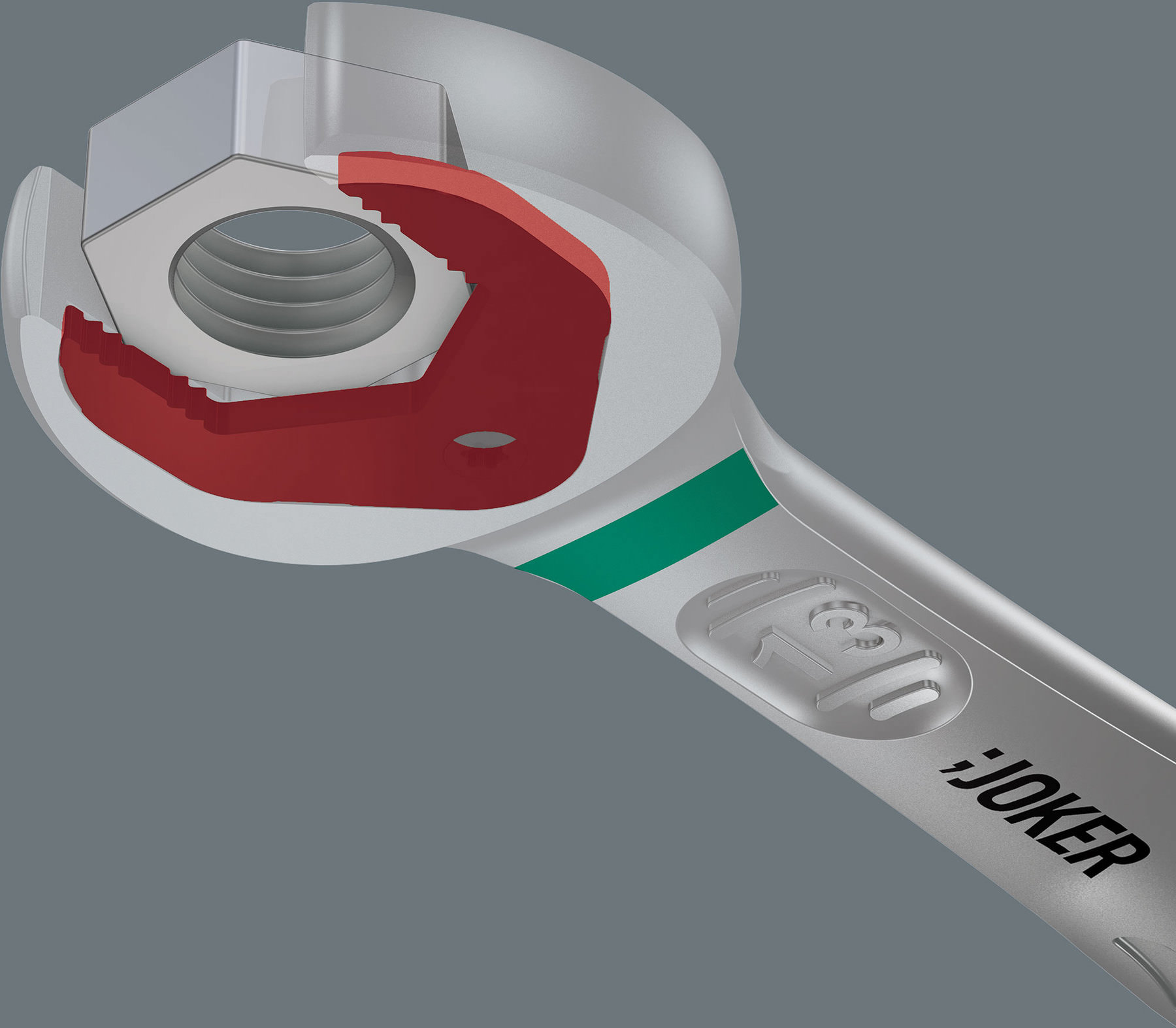 WERA JOKER COMBINATION
RATCHETING WRENCHES 6-PC.
You have placed the following items in the shopping basket:
WERA JOKER COMBINATION
RATCHETING WRENCHES 6-PC.
Wera Joker Combination Ratchet/Double Open-End Wrench Set

6-piece combination ratchet/double open-end wrench set, in a sturdy case, for hex bolt heads and nuts.

Description: Combination ratchet/double open-end wrenches:
Metal plate in the jaws to reduce the risk of losing bolts or nuts;
the replaceable metal plate in the jaws has extra-hard teeth to secure bolts and nuts, while also reducing the risk of slipping;
integral stop plate can prevent downward slippage from the bolt head and allows you to apply high torque;
the double-hex geometry ensures a good fit on the bolt or nut, thus reducing the risk of slippage;
a special forging geometry for high torque transmission and flexural strength; high-performance chrome-molybdenum steel;
nickel-chrome finish for high corrosion protection;
combination ratchet wrench:
The ratchet mechanism at the box end has exceptionally fine toothing, with 80 teeth to give flexibility in confined spaces.
Joker 1 x 10x159; 1 x 13x177; 1 x 17x224; 1 x 19x246
Joker Double 1 x 10x13x167; 1 x 17x19x235
Incl. wallet
Manufacturer details: Wera

Tools. From Ideas.

Expertise from Germany for more than 70 years Wera from Wuppertal stands for the development and production of high-quality and innovative tools. Since the company was founded it has concentrated mainly on assembly tools for screws and nuts and is one of the worlds leading manufacturers in this field. Wera continues to delight its users with unusual and innovative product ideas and is rightly rated one of the five most innovative small and medium sized companies in Germany. Many of these innovations, for example the Zyklop ratchet or the versatile Kraftform screwdriver and bit sets, are now available at Louis. For all its products, Wera guarantees reliable quality for professional users in the industry and trade.
Write a review for WERA JOKER COMBINATION
We offer you the opportunity to rate products purchased from Louis and to share your experiences with them publicly.

To ensure that your objective and truthful report will be really beneficial to all readers, please observe the following rules.


Please only rate products that you have personally used for their intended purpose.
Please give reasons for your positive and negative criticisms. Only then will they benefit other customers and allow us to improve the product if necessary.
Please don't copy content that has already been published elsewhere. It's your personal experience which counts.
Data protection: Please don't include your own and other people's addresses, telephone numbers or URLs or even the names of third parties (people as well as companies) in your review.
In your product review, please don't make comparisons with third party product ranges. Regardless of whether you judge these positively or negatively, you, or we as operators of this online shop, would be violating competition law.
Fair play: Please follow these rules so that we don't have to shorten or delete your rating.
Your product rating has been saved. It will be displayed in a few minutes
Your previous input will be lost!
Do you really want to cancel your entry?
+400 brands
2-year right of return
Fast delivery
Worldwide shipping