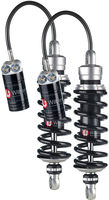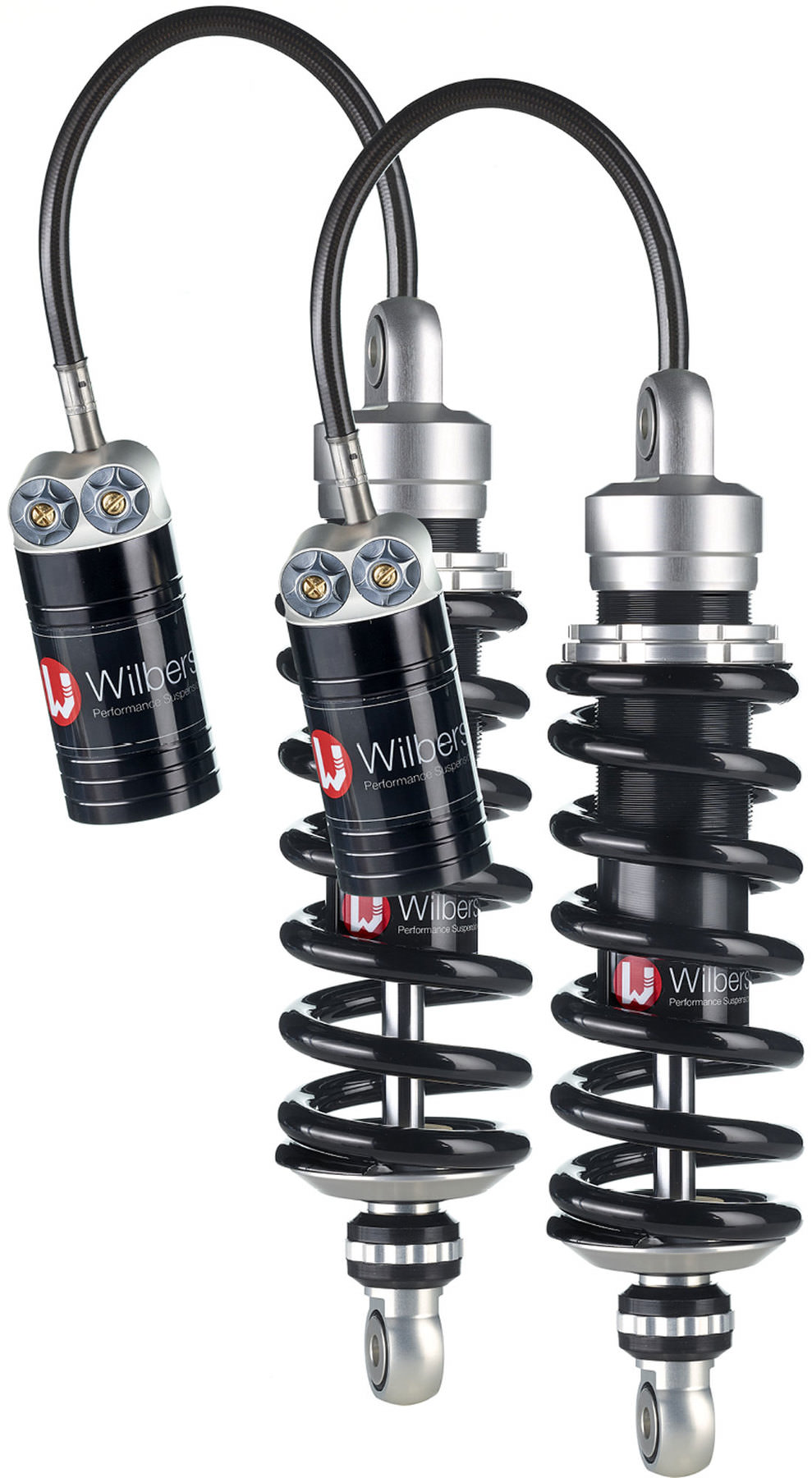 Wilbers Adjustline 641 series
Shock Absorbers with type approval
You have placed the following items in the shopping basket:
Wilbers Adjustline 641 series
Shock Absorbers with type approval
Very important:
WILBERS Adjustline 641 shock absorbers are manufactured to the customer's individual requirements, so they cannot simply be ordered using the order number. This is why the message "Delivery not possible" appears in the Online Shop. The order number is only intended to identify the correct product for a particular motorcycle model.
----------------------------------------------------------------------------------------------------
To order a WILBERS shock, please download the form which you can find under "Documents" and complete all sections. When filling in the questionnaire, you should bear in mind how you mainly use your motorcycle (i.e. mainly solo/mainly with pillion passenger/mainly with luggage or other load). Of course, the spring preload of the shock absorbers is also adjustable to allow for carrying an additional load).

Please send the completed form by email to Technikcenter@louis.de. We will place the order for you and will get back to you if any additional information is required.
Alternatively, you can, of course, phone us on +49 (0)40 734193-751. We can then clarify the relevant questions regarding your specific shock absorber with you.
-----------------------------------------------------------------------------------------
Welcome to the world of WILBERS. Discover the possibilities and chassis improvements Wilbers shock absorbers can offer you. WILBERS *Adjustline 641* shock absorbers with reservoir are equipped with 22-stage pressure adjustment. This system allows you to influence the working speed of the piston rod rebound and the rate at which tension in the chassis spring is released during low- or high-speed operation.

Why new shock absorbers for your motorcycle?
One thing is certain: motorcycle manufacturers equip their machines with very good suspension. It is designed for "normal" everyday use, which means that everything is set up to deliver a happy medium, which is good for most bikers. Furthermore, when your shocks reach a certain age, they becomes less effective. In any event, for years now, WILBERS products have demonstrated just how much riding comfort, enjoyment and safety you can gain with high-quality shock absorbers "Made in Germany".
It's worth pointing out that WILBERS suspension products are specially manufactured to suit your individual requirements. For example, the weight of the rider and pillion passenger plus luggage, your riding style and the type of use are taken into account in the production process.

WILBERS *Adjustline 641* shocks have:
located on the reservoir.
1. Pressure stage/low speed with setting knob, cross-head screw
2. Pressure stage/high speed with setting knob, slotted-head screw

Infinitely-adjustable spring preload with hook wrench
Radial piston and progressive shim packs for optimal damping
High-quality INA/Elges self-aligning bearings for long service life and durability
TÜV approval
Further technical details can be found under "Documents".
Important:
Adjustline suspension struts are designed for the original motorcycle chassis, and are not suitable for bikes with mechanical suspension lowering/lift.

Please note that WILBERS Adjustline are specially manufactured to your requirements and therefore CANNOT BE RETURNED.
For more information see Item 9.2 of our Standard Terms and Conditions - Exceptions to right of cancellation.
Manufacturer details: Wilbers

Shock absorbers made in Germany

For more than 30 years now, Benny Wilbers and his team have been producing suspension components for motorcycles. For thousands of bikers, chassis technology from Wilbers Products has increased the enjoyment of riding their machines. A wealth of racing experience and precision manufacturing of every component are the key to the success of products from Wilbers. Each shock absorber is assembled by hand and individually adapted to suit the rider. The result is greater steering precision, improved cornering stability, and a bigger safety margin at high speed and on difficult terrain.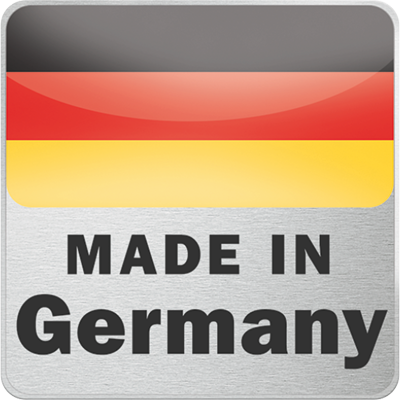 QUALITY MADE IN GERMANY!

By purchasing this item you have chosen a premium-quality product with superior German workmanship. This internationally acknowledged mark of quality means that this product is the result of efficiently coordinated development and production processes, technological expertise, continuous quality controls.
The ratings will be available to you again soon.
+400 brands
2-year right of return
Fast delivery
Worldwide shipping