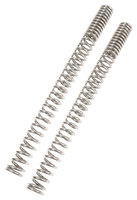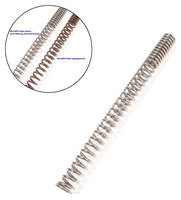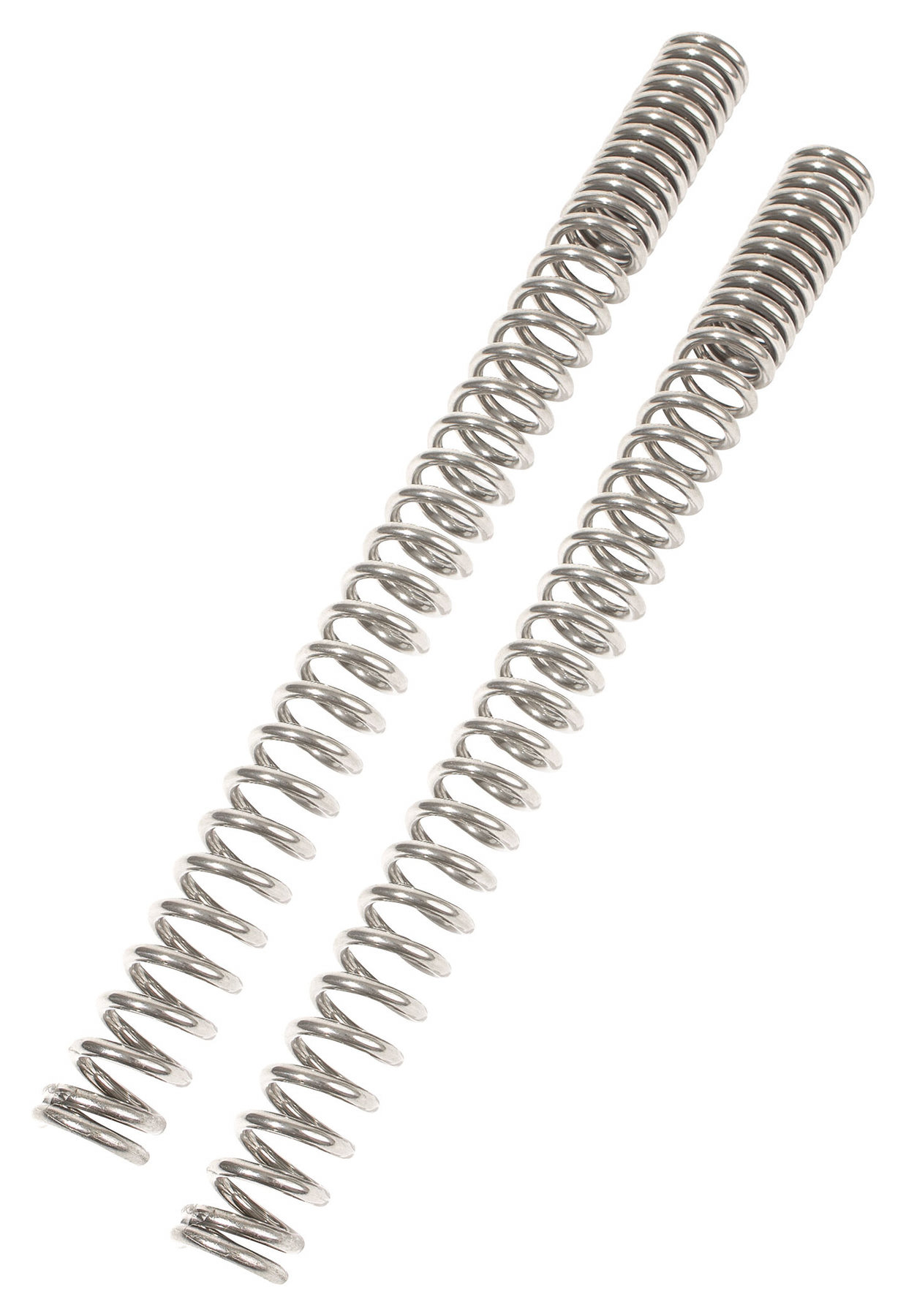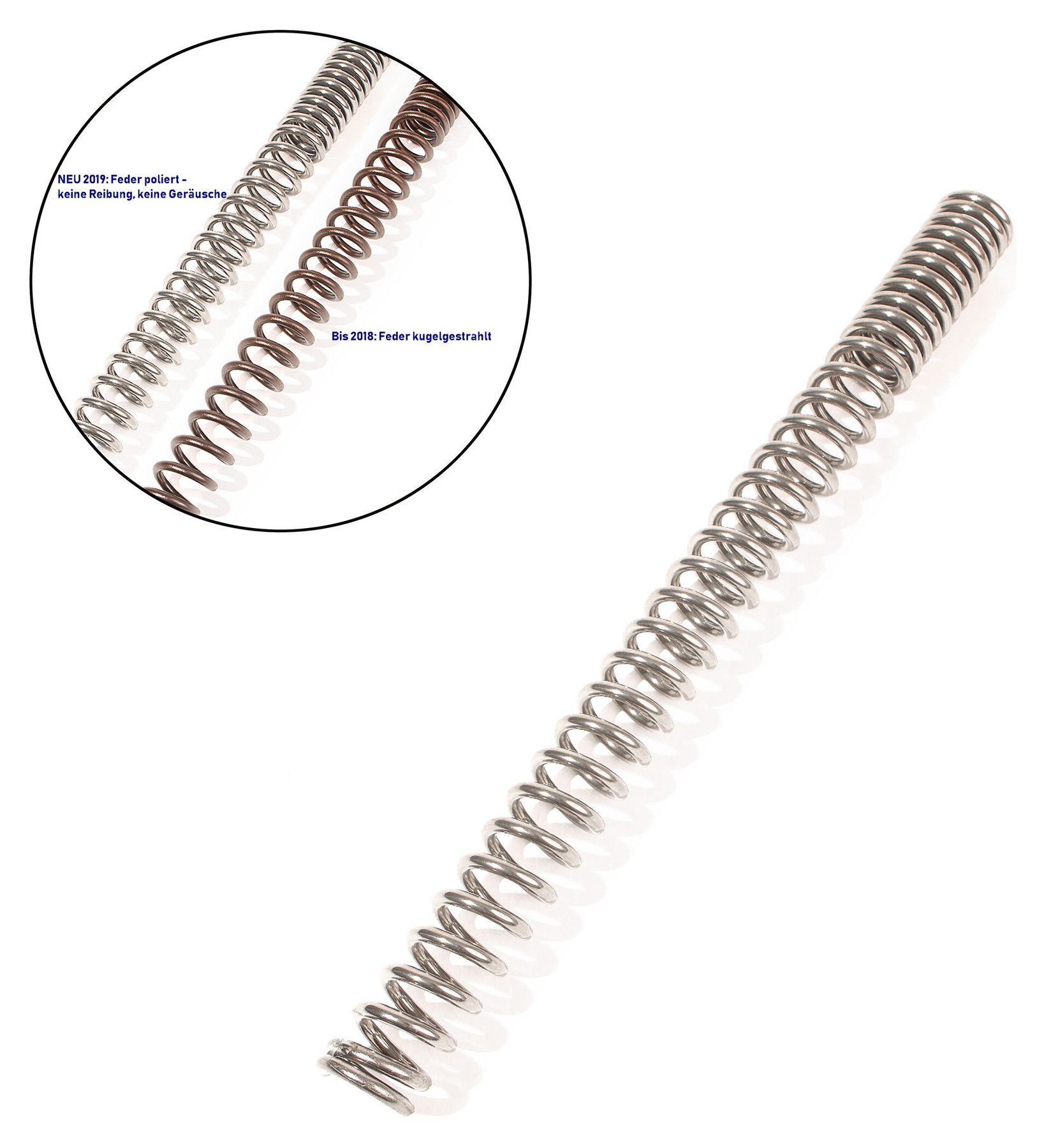 WIRTH FORK SPRINGS
VAR.MODELS
You have placed the following items in the shopping basket:
WIRTH FORK SPRINGS
VAR.MODELS
There's no disputing the quality and functionality of motorcycle fork springs from Wirth. They've always been top-class. And they still are! Especially the current, polished version. Friction in the telescopic fork legs is virtually zero, so there's also no noise at all, even when you push them to the limit.
When you fit progressive springs from Wirth, your telescopic forks will at last be how you always wanted them to be: The fork is very responsive and becomes stiffer as the load exerted increases, It no longer dives when you brake, and gives you a perfectly smooth ride. Small bumps are smoothed out, and the fork handles hard impacts with ease.

Wirth fork springs are made of polished, surface-densified special steel. They're available for a wide range of motorcycles and tailor-made for each model.
Better road contact and more comfortable response
No more bottoming out, and less brake dive
So you can forget about annoying rodeo rides like you used to get with your old, linear fork springs.
And you no longer need any air assistance
Easy DIY installation
With type approval for Germany
Please note:
Contrary to possible vehicle manufacturer's specifications, Wirth fork springs require fork oils of viscosity SAE 10W.
Wirth recommends the use of fork oils with a viscosity of SAE 15W only for a few, explicitly named exceptions.
Manufacturer details: Wirth Federn

It was the Honda CX 500 and its overly soft fork that led to the business being established back in 1980. WIRTH FEDERN was the first company in Germany to supply progressive fork springs and even today is the manufacturer with the most experience. WIRTH now supplies fork springs for virtually any bike. For new models, the development process is so rapid that the progressively stiffer springs can be ready for delivery before the motorcycle is officially launched in Germany. It goes without saying that they all undergo TÜV safety testing. These springs offer quality and value for money. A real improvement for the motorcycle chassis: by bikers for bikers!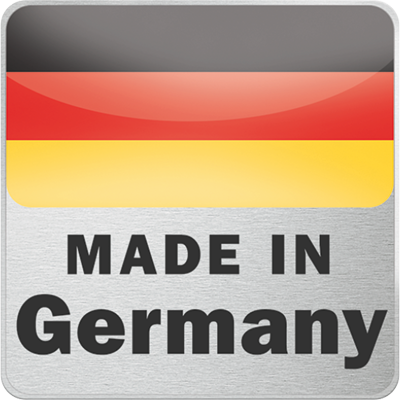 QUALITY MADE IN GERMANY!

By purchasing this item you have chosen a premium-quality product with superior German workmanship. This internationally acknowledged mark of quality means that this product is the result of efficiently coordinated development and production processes, technological expertise, continuous quality controls.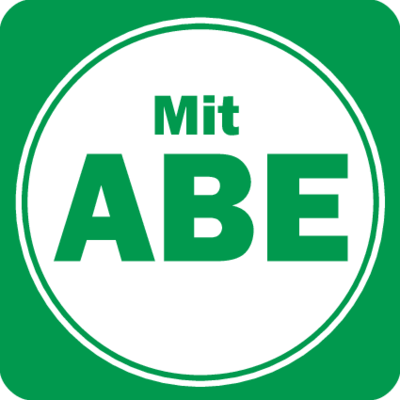 The German "Allgemeine Betriebserlaubnis (ABE)" (general type approval) authorises the use of the relevant accessories on the vehicle models listed in the certificate booklet. The certificate booklet must be carried along when driving and must be presented on request in the event of a traffic control or the main inspection (HU).
Accessories with an ABE do not have to be registered in the vehicle documents. However, if you do not want to carry the certificate with you at all times, you can have it registered (at a charge) by the TÜV, for example.
If the accessories are to be used on a vehicle that is not listed in the ABE, an individual approval is necessary.

The regulations in other countries may differ. Before ordering a product, please make sure that it may be used in road traffic in your region, your country.
Write a review for WIRTH FORK SPRINGS
We offer you the opportunity to rate products purchased from Louis and to share your experiences with them publicly.

To ensure that your objective and truthful report will be really beneficial to all readers, please observe the following rules.


Please only rate products that you have personally used for their intended purpose.
Please give reasons for your positive and negative criticisms. Only then will they benefit other customers and allow us to improve the product if necessary.
Please don't copy content that has already been published elsewhere. It's your personal experience which counts.
Data protection: Please don't include your own and other people's addresses, telephone numbers or URLs or even the names of third parties (people as well as companies) in your review.
In your product review, please don't make comparisons with third party product ranges. Regardless of whether you judge these positively or negatively, you, or we as operators of this online shop, would be violating competition law.
Fair play: Please follow these rules so that we don't have to shorten or delete your rating.
Your product rating has been saved. It will be displayed in a few minutes
Your previous input will be lost!
Do you really want to cancel your entry?
+400 brands
2-year right of return
Fast delivery
Worldwide shipping