Location access not allowed
The Louis Store Finder
More than 80 Louis stores in GermAustria, Netherlands and Switzerland. That means more than 80 stores specialising in motorcycles, clothing, equipment and accessories, plus expert advice.
or
Enter your postcode or town
Search result
Unfortunately, the search did not yield any hits
Louis Wiener Neustadt
Spring 2022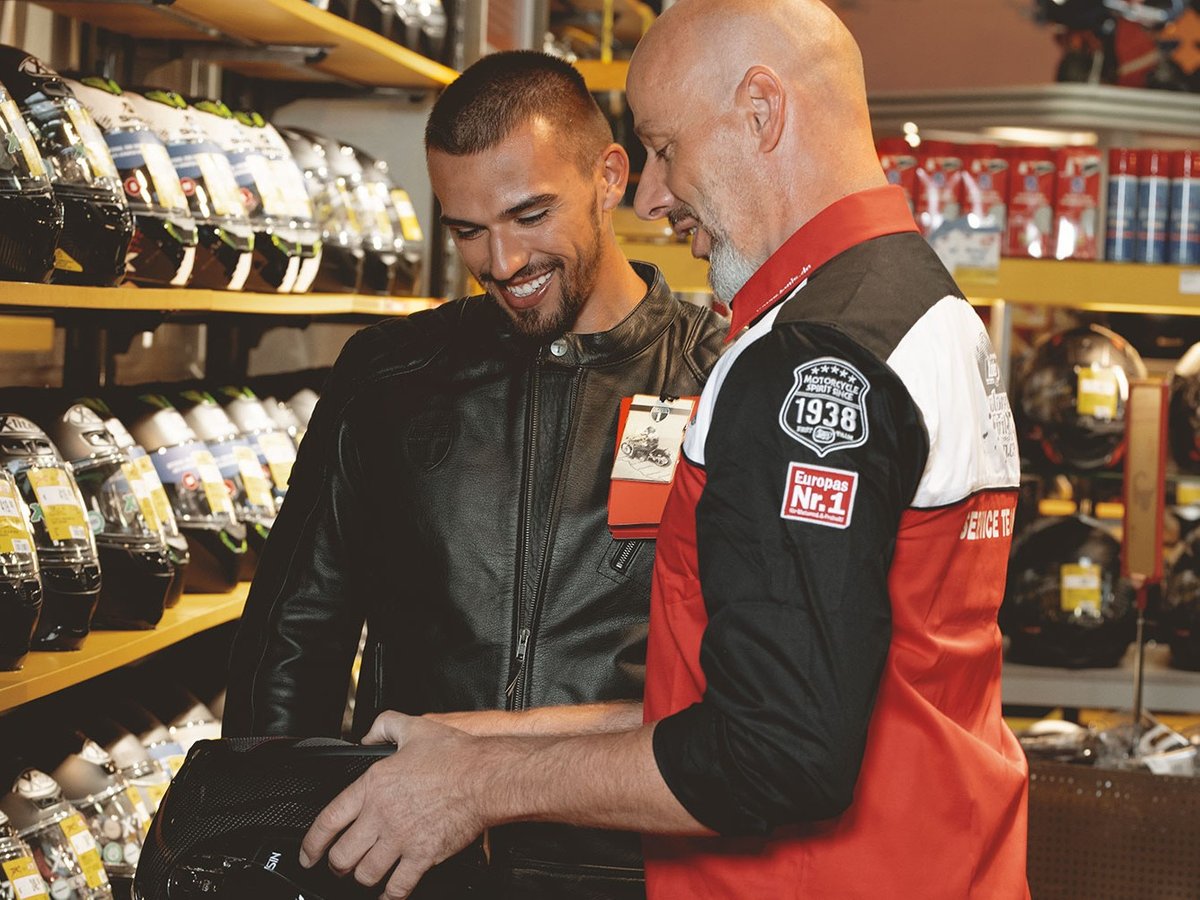 Louis Personal Shopping Service
Book your personal, professional in-store appointment for advice now and we will dedicate our time to you and your needs
Select your favorite store above and book your appointment there.
Shop in your Louis shop
The Louis branches are open for you. Naturally, all necessary and prescribed safety and hygiene measures are taken into account. (Please take note of the information in your Louis shop and the points listed under "Important for your purchase").
Important for your purchase:
2-G regulation in all branches in Germany and Austria: Access only for vaccinated and recovered persons with proof (in accordance with valid national regulations).
Use a mouth/nose protection (medical or FFP2 mask according to valid national regulations).
Shop with a motorbike length distance to others
Prefer cashless payment by card or mobile phone
Use test helmet bonnets for the helmet test (available)
Disinfect your hands with provided disinfectants before the glove test
Winter opening times at Louis store from 01.11. to 31.01.
Germany:
Monday to Saturday 9 a.m. to 7 p.m.
(occasionally Saturday from 9 a.m. to 6 p.m.)
Austria:
Monday to Friday 9 a.m. to 7 p.m.
Saturday from 9 a.m. to 6 p.m.
Switzerland:
See Root / Wallisellen branch
You can also purchase a lot of Louis products from these authorized dealers listed below: