Motorcycle clothing for women
So you'll always feel comfortable and safe.
Whether you're a rider or passenger, wearing the right gear is always important. Louis has a huge selection of motorcycle clothing that's as fashionable as it is functional.
---
---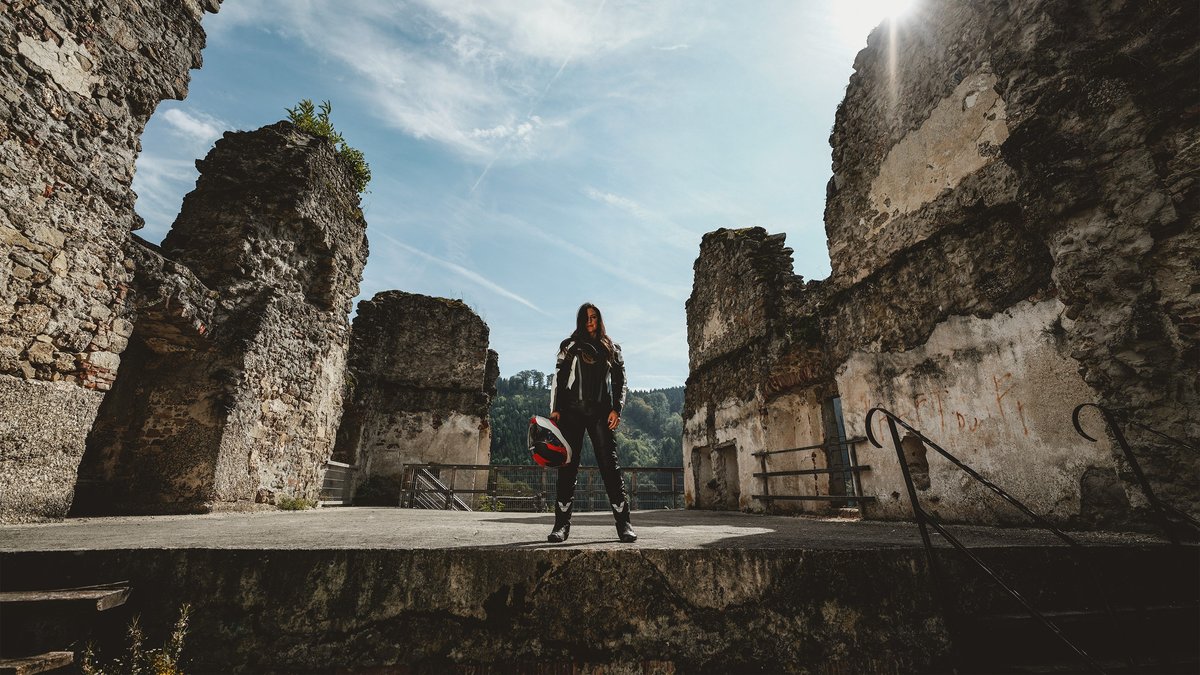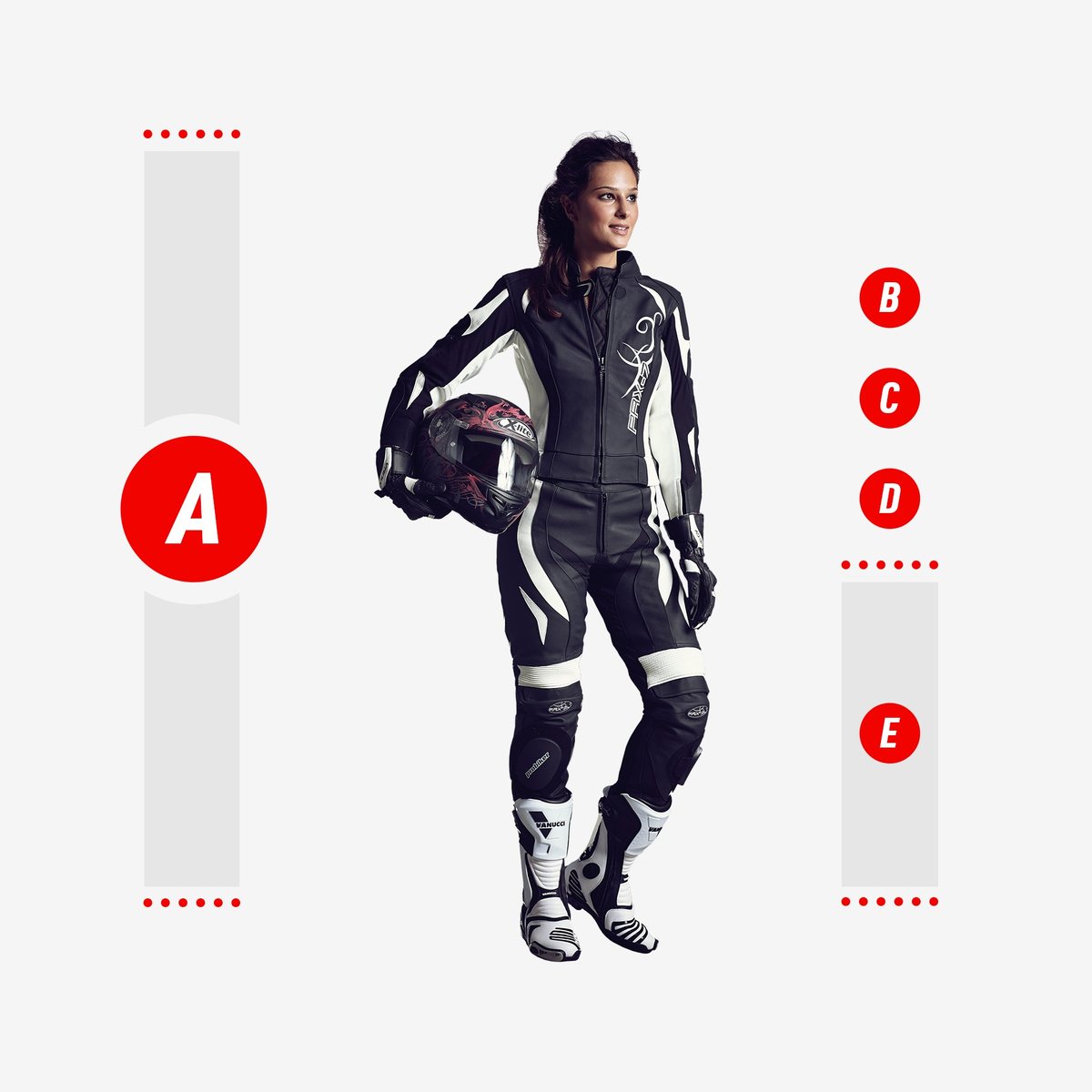 Tips on the fit
Why it is worth looking for special ladies' fits when it comes to clothing:
(A) Rider height: As well as being smaller than men on average, women have a different anatomy in general. For this reason, always pay attention to the fit of the protectors when trying on.
(B) Bust: The sportier, or rather tighter, the leather jacket, the more important the design of the chest area.
(C) Waist: Ladies' waist cut jackets don't just fit better, but look better as well. Don't forget about the back protector when trying on!
(D) Hips: Hip protectors are another inevitable part. If you're not keen, they can be easily removed, but in doing so, you would be doing away with a level of protection.
(E) Stride length: Motorcycle trousers have to be cut "too long" so that the sit properly on the bike. The best way to try them is sitting on your bike.
Leather in the rain
"Leather gear will certainly withstand a short shower if it's properly waterproofed. But for longer tours, you should remember to take rain gear with you. Lined one-piece rainsuits from Proof are ideal for cold, wet weather."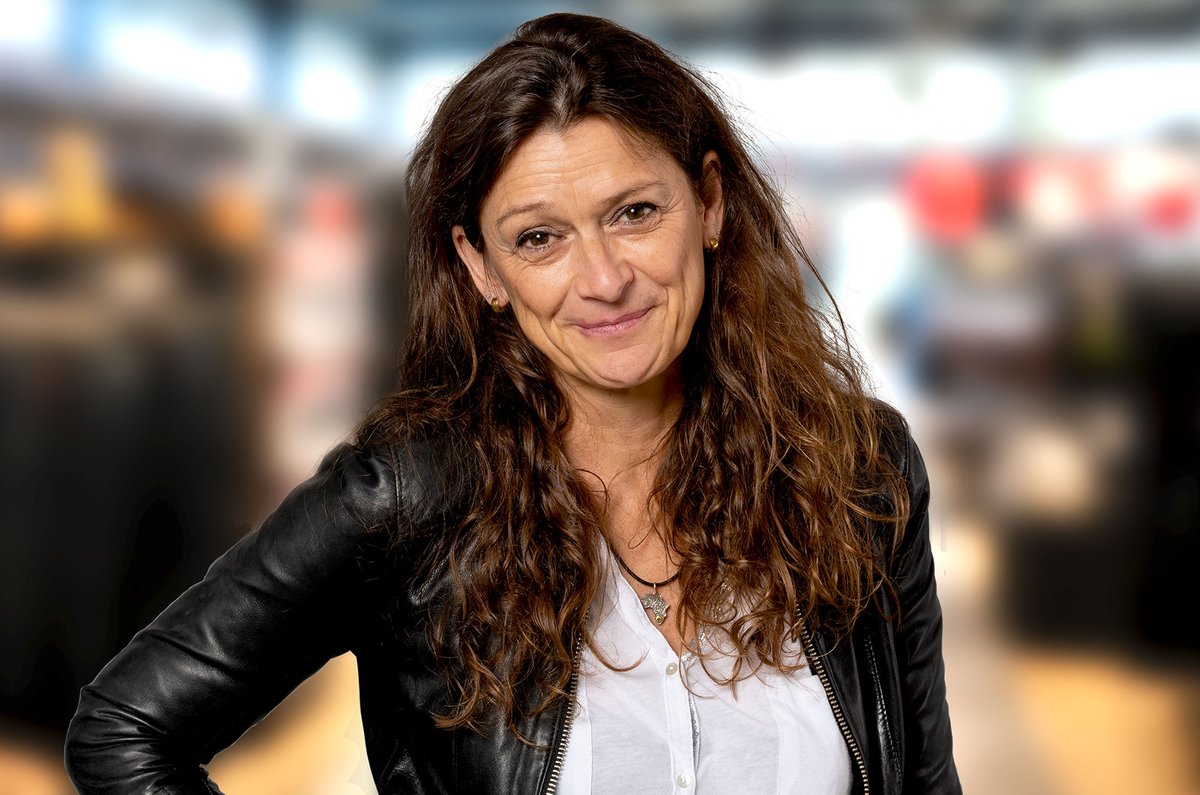 Linde
Quality assurance
"Design, fit, material, quality – our clothing specialists take care of everything, so you're sure to be happy".

#BIKERATHEART
---
Leather and motorcycles – they simply go together, even for women. Whether you ride a classic motorbike, a naked bike, a chopper or a racer, you always arrive in style with a leather jacket and leather trousers. The rugged leather jacket does of course also go with motorcycle jeans. Leather also has the characteristic of always adjusting to your body. Over time, it really becomes a part of you. However, you should treat your leather clothing with a leather care product from time to time. That way, you'll be able to enjoy it for a long time.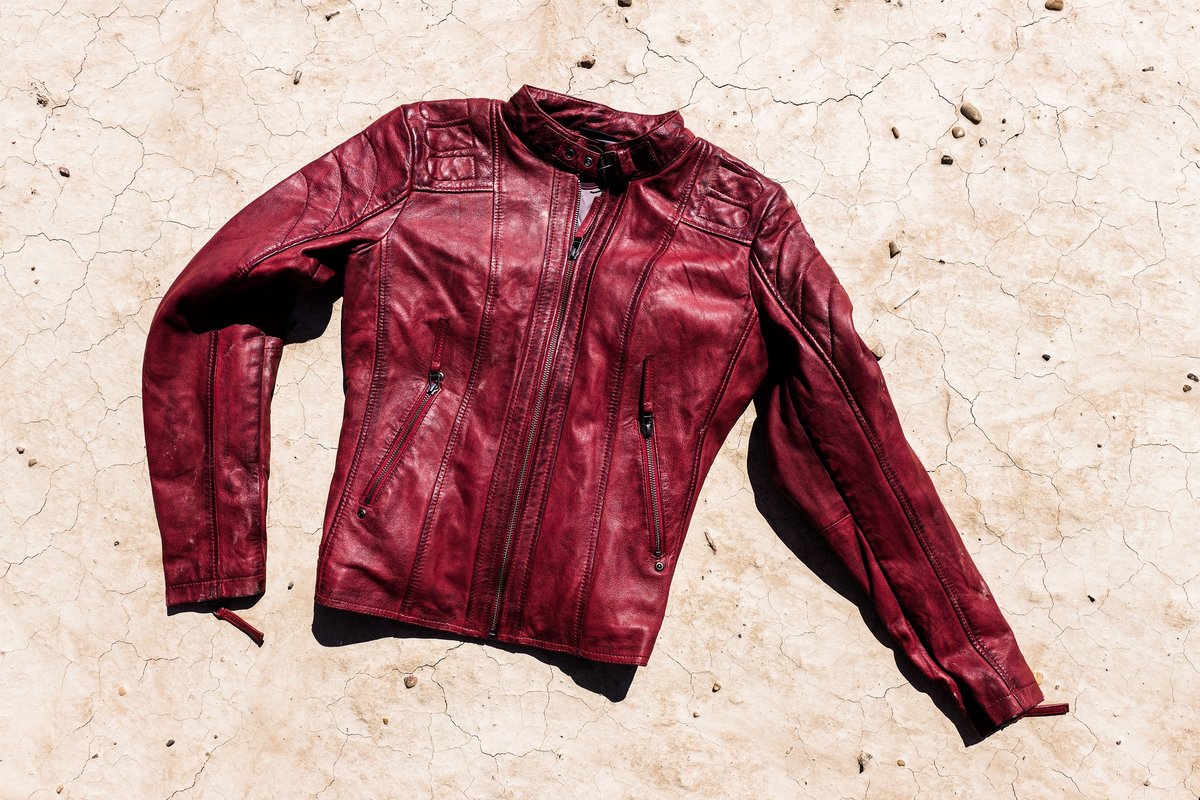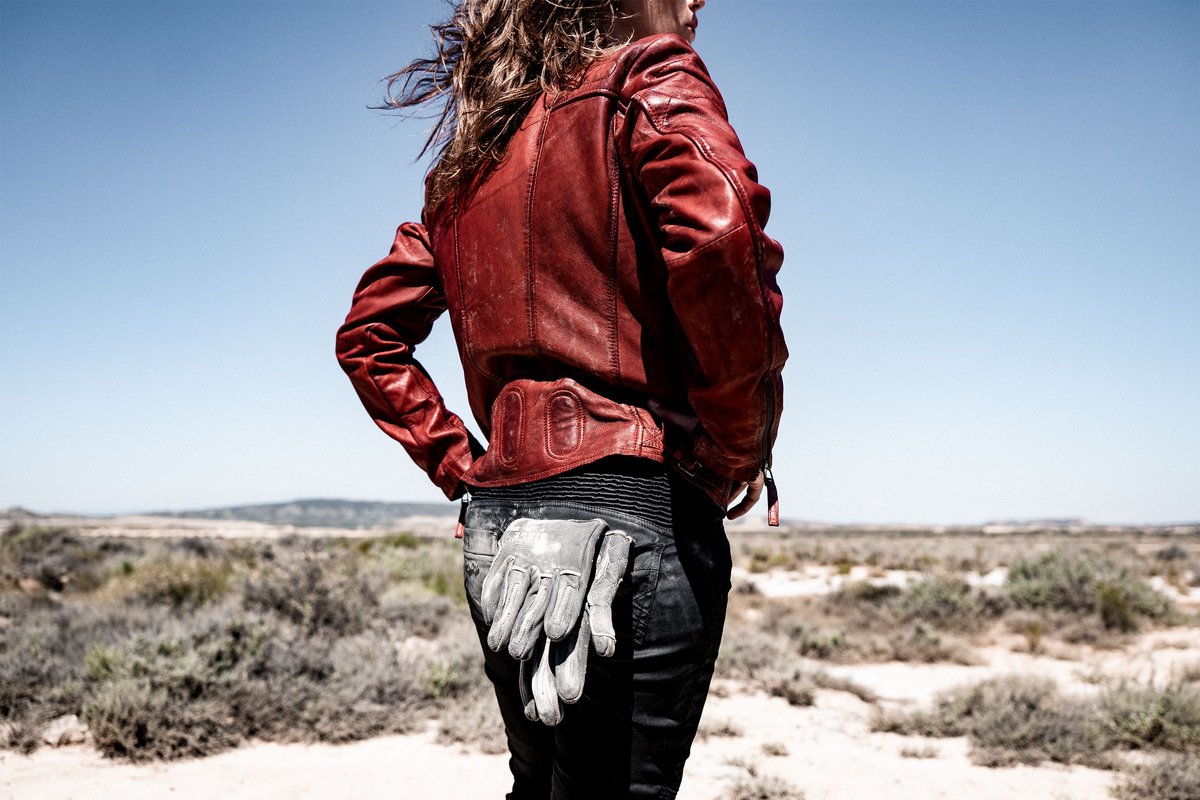 "Textile motorcycle clothing for women has never been so versatile and varied".
Whether its for travel or racing, for the city or a trip off-road, whether for a quick tour at the height of summer or a trip to other countries and continents: the right getup exists for every need. From denim jeans to high-tech one-piece motorcycle suits, from specialists to all-rounders – an unbelievably large number of options. And Louis has a huge selection for you.
Close-fitting, like a second skin – especially when you're taking the bends at speed, leather suits are first choice for women too. Given that leather gives over time and adapts to the shape of your body like hardly any other material, it's fine if your new suit fits a little more snugly.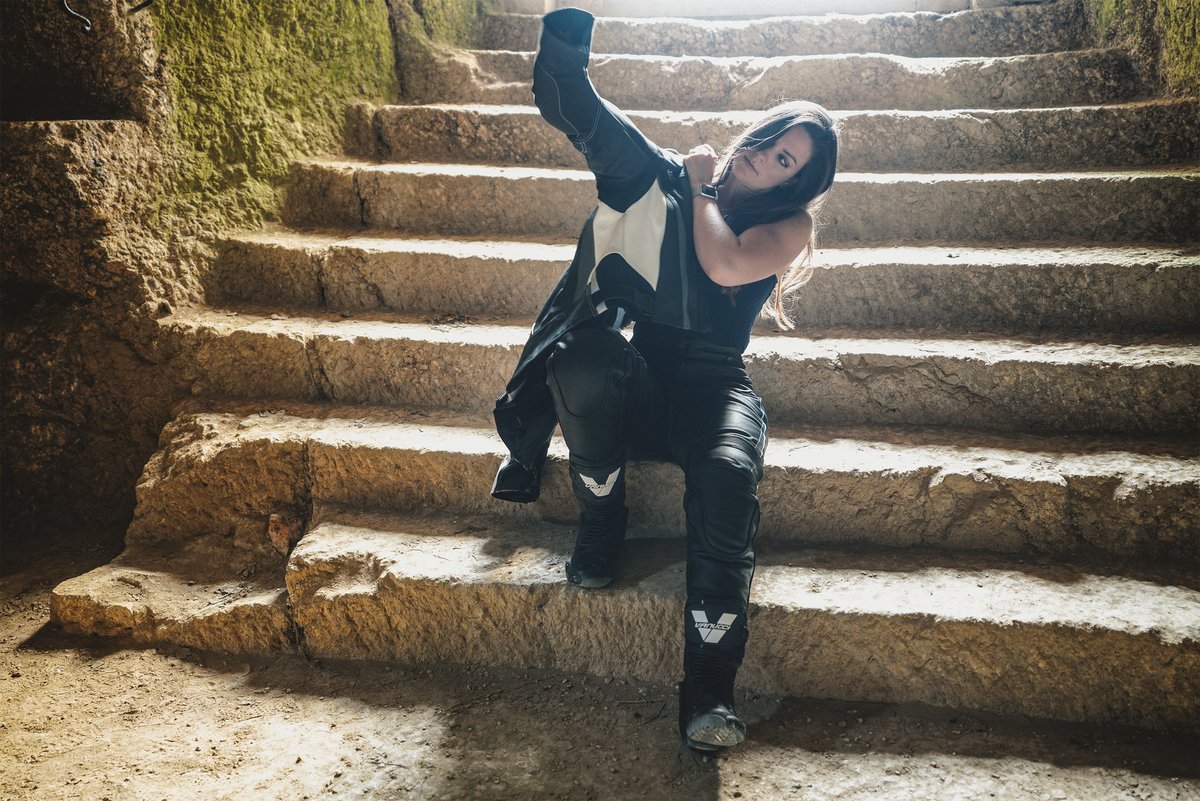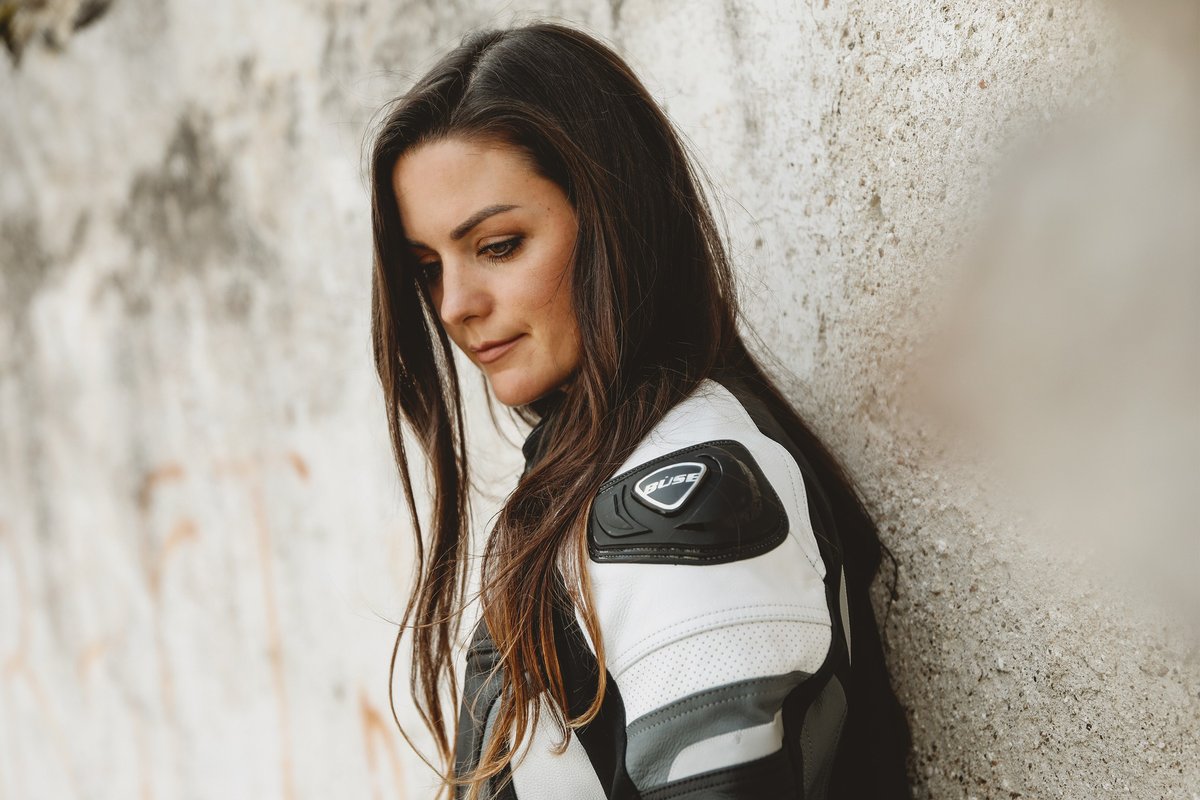 At the end of your tour, or any other time: at Louis, lady bikers will also find leisurewear that looks great when you're not on your bike. Tops, T-shirts and hoodies – from cool to sexy.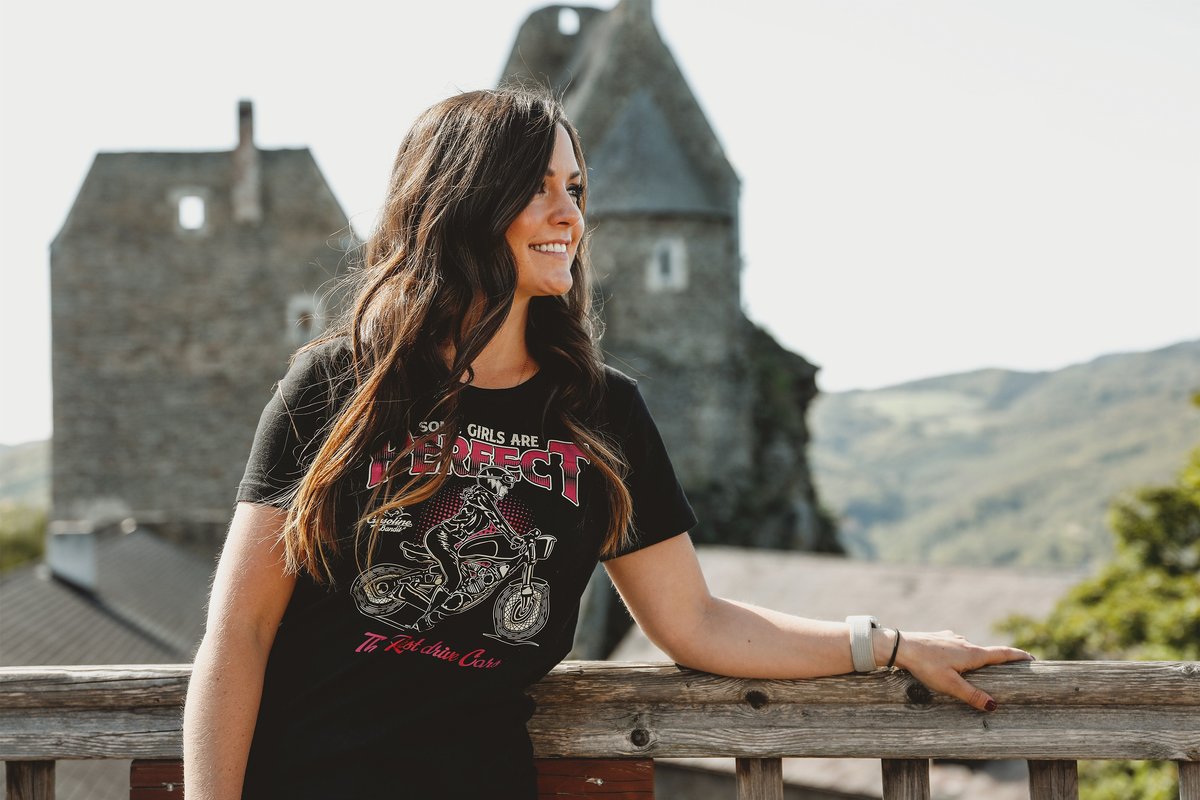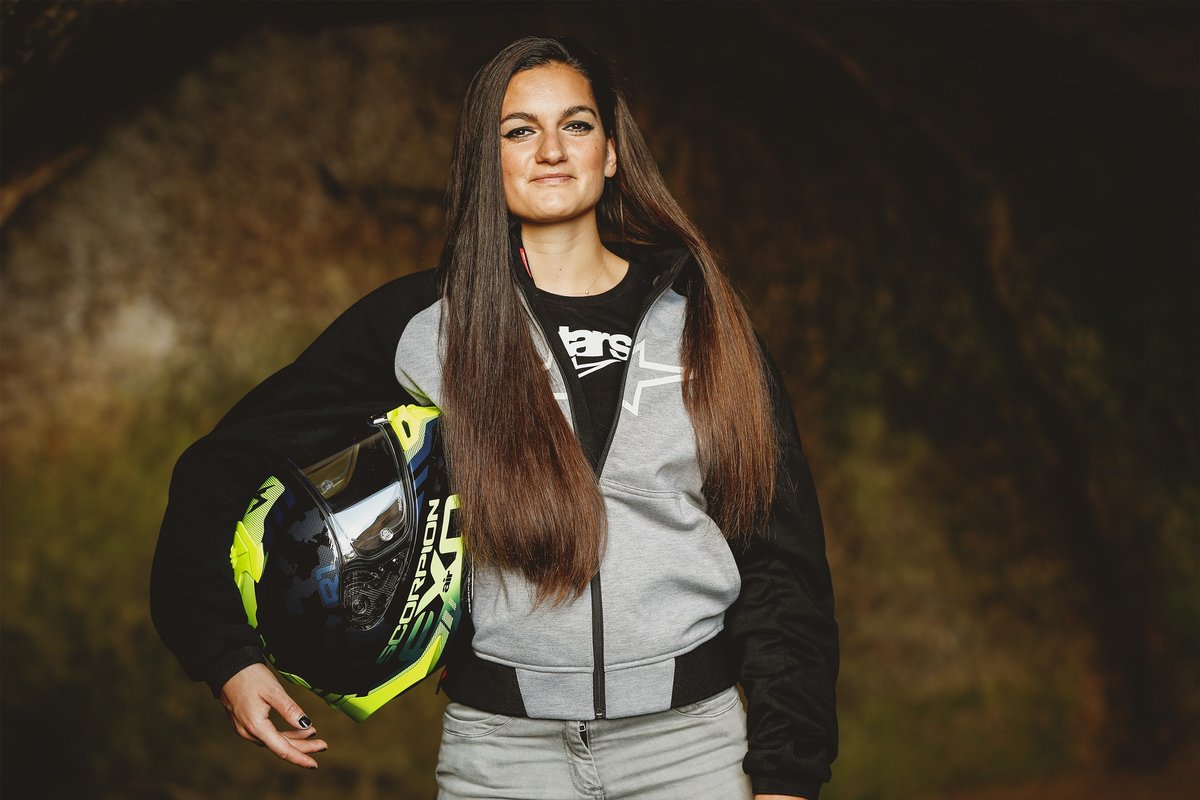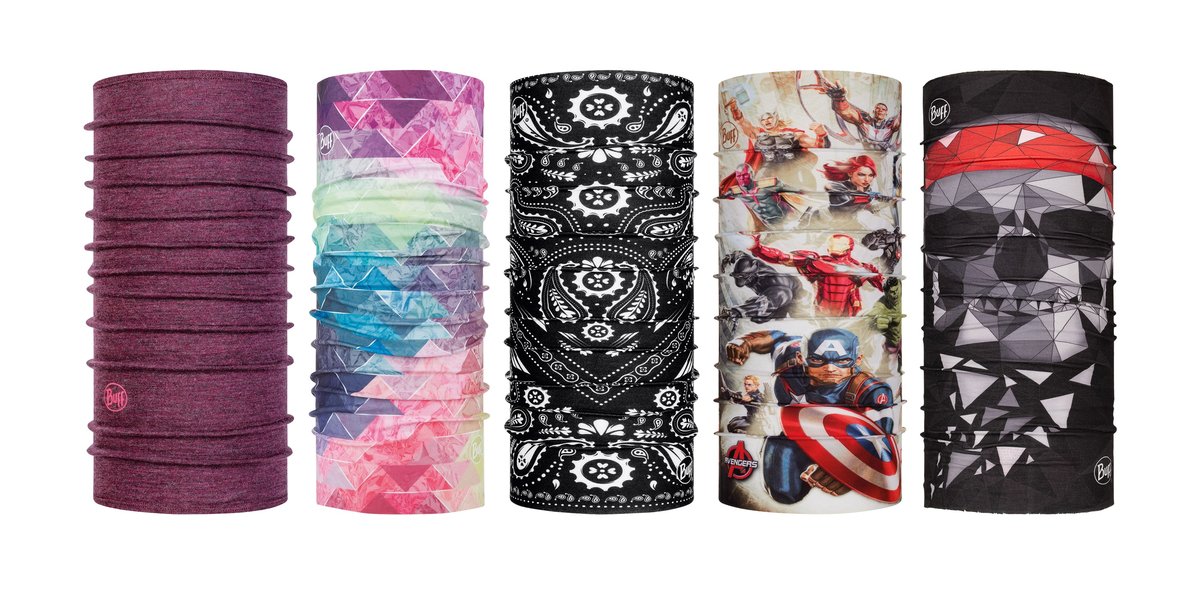 Scarves, tube scarves – Louis has a huge selection for everyone
One of the finest inventions since the dawn of motorcycles: They keep the wind, cold and wet out, and are suitable for universal use.
---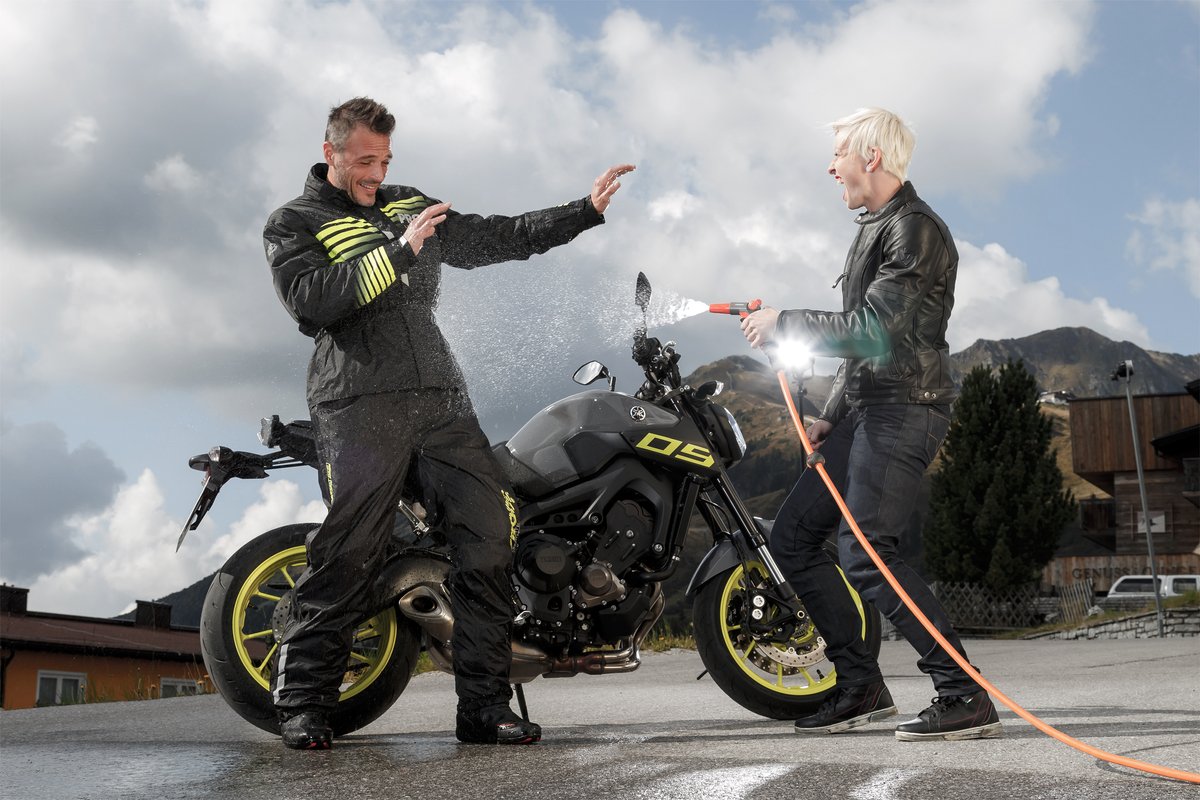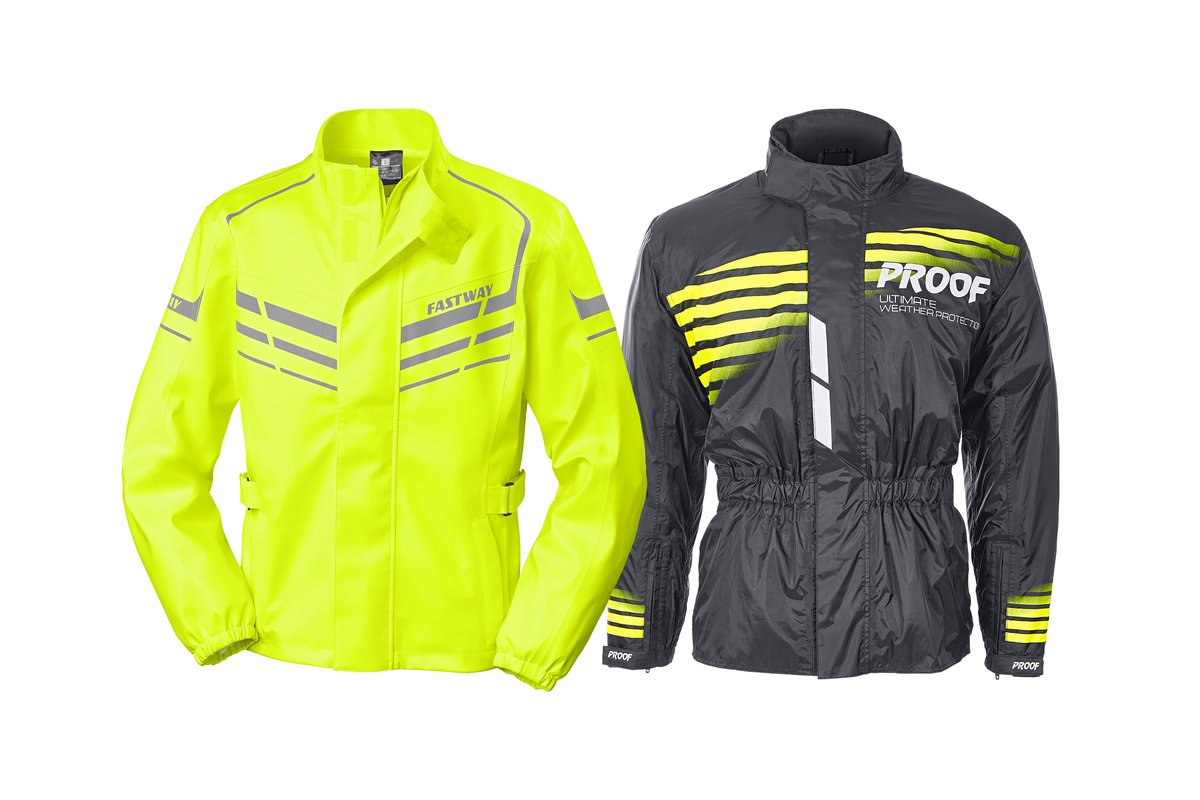 Rainwear
However the weather turns out ... don't give the wind, cold and wet a chance.
Further subjects