Buy motorcycle parts online
Are you looking for motorcycle parts? Louis has the right motorcycle part for the job in stock for you. Be it a motorcycle battery, chain and sprocket kit or motorcycle exhaust, at Louis you will find high-quality products at low prices.
To help you search for the right motorcycle part, we have a bike database, which lists an extensive range of motorcycle models and the compatible motorcycle parts from the Louis range. If you are looking for universal motorcycle parts, then simply look through our categories in the motorcycle accessories section. However you search, you are sure to find just the motorcycle part you need for your bike.
Motorcycle parts for your motorcycle in the bike database
In the Louis bike database, simply select your motorcycle to find all the compatible motorcycle parts at a glance.
Is your motorbike one of the models listed below? You can select it directly.
Motorcycle parts by category
Here is a selection of the top categories in the motorcycle parts area.
If you do not find what you are looking for here, simply click on the heading and browse the main overview.
Motorcycle parts by brand
If you are looking for motorcycle parts for a specific brand, click on the heading to go to our brand shops.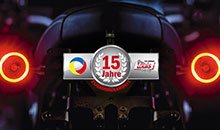 KELLERMANN
Trend-setting turn signal design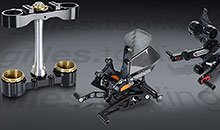 Gilles Tooling
Sport accessories, optimised in form and function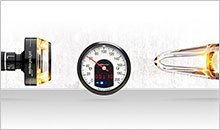 motogadget
High Class Instruments & Accessories - MADE IN GERMANY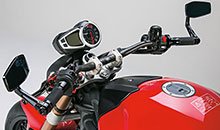 LSL
Design and function at the highest level
Customers who searched for motorcycle parts were often also interested in the following topics: