Buy motorcycle clothing online
Having the right motorcycle clothing is an essential part of feeling good and safe on your motorcycle. You will find a large selection of motorcycle clothing at Louis. To give you the best possible help in deciding on the motorcycle clothing that is right for you, this page presents an overview of the various choices you have when putting together your perfect kit. Motorcycle clothing is first and foremost an important safety feature in motorcycling; but, on top of that, it should also look good and offer protection from the weather. Motorcycle clothing can be broken down into motorbike jackets and motorbike trousers; Louis also has separate sections for textile motorcycle clothing and leather motorcycle clothing to narrow down the extensive choice.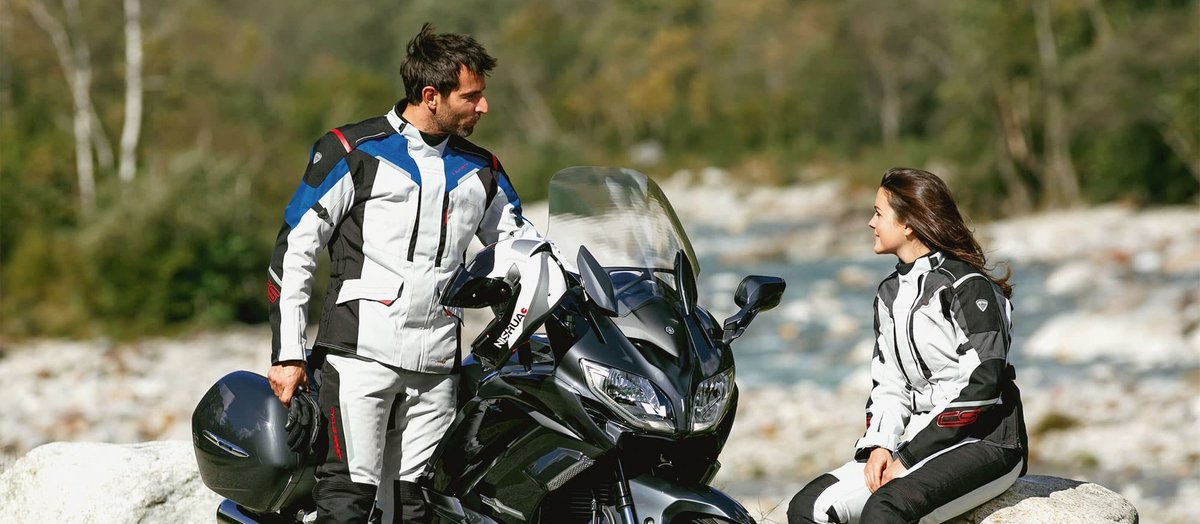 Motorcycle Textile Clothing – the versatility makes the difference
There is a wide range of motorcycle textile clothing. Depending on the season special motorcycle jackets, -trousers and biker-combinations are offered. Clothing equipped with a modern climatic membrane (Gore-Tex. SympaTex) are particularly popular. The decisive factors are wind and weather protection as well as a high degree of breathability. Highly abrasion resistant synthetic fibers and protectors provide safety and security in case of a fall.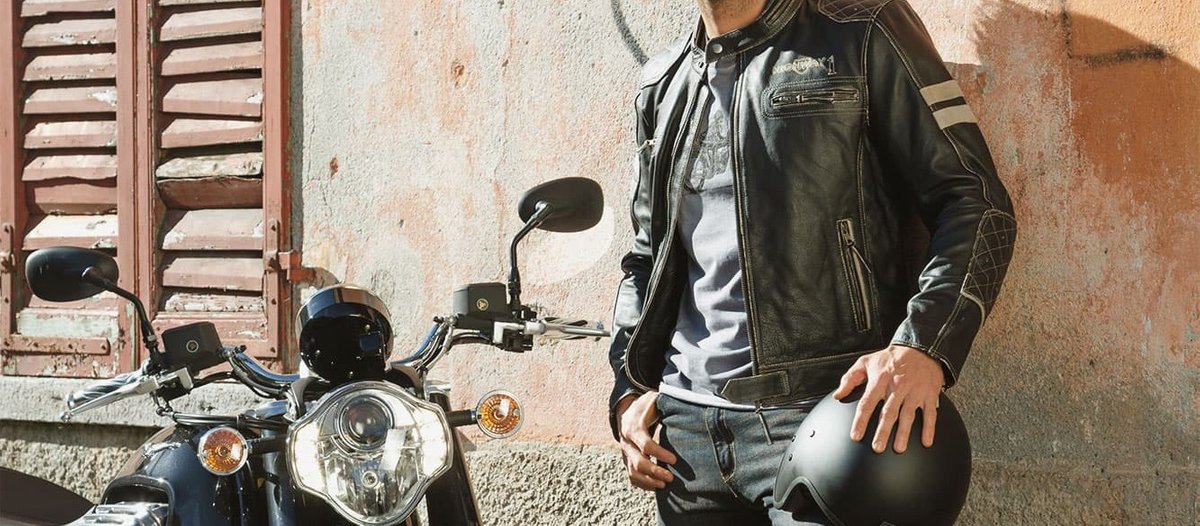 Motorcycle Leather Clothing – traditional or modern
Fans of motorcycle leather clothing appreciate the characteristic that jackets and trousers adapt to its wearer over time. This makes each product a truly individual and unique one. The high abrasion resistance of kangaroo, buffalo and calf leather (thickness from 1 mm) and the related safety favors leather clothing. High-quality and state-of-the-art motorcycle clothing is fabricated of water-repellent leather, which protects from water and is still breathable.
Customers who searched for motorcycle clothing were often also interested in the following topics: