BMW R 1200 GS LC – Louis Special Custom Bike
The Louis conversion is capable of making even the best R 1200 GS of all time more unique and even better for touring.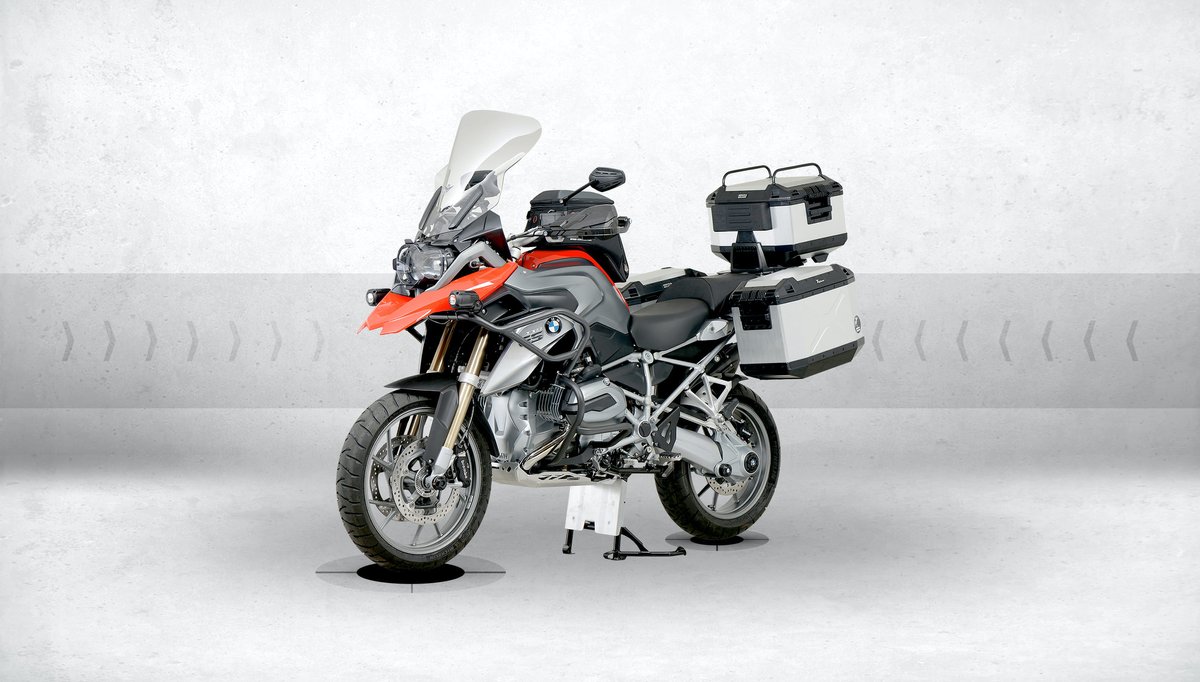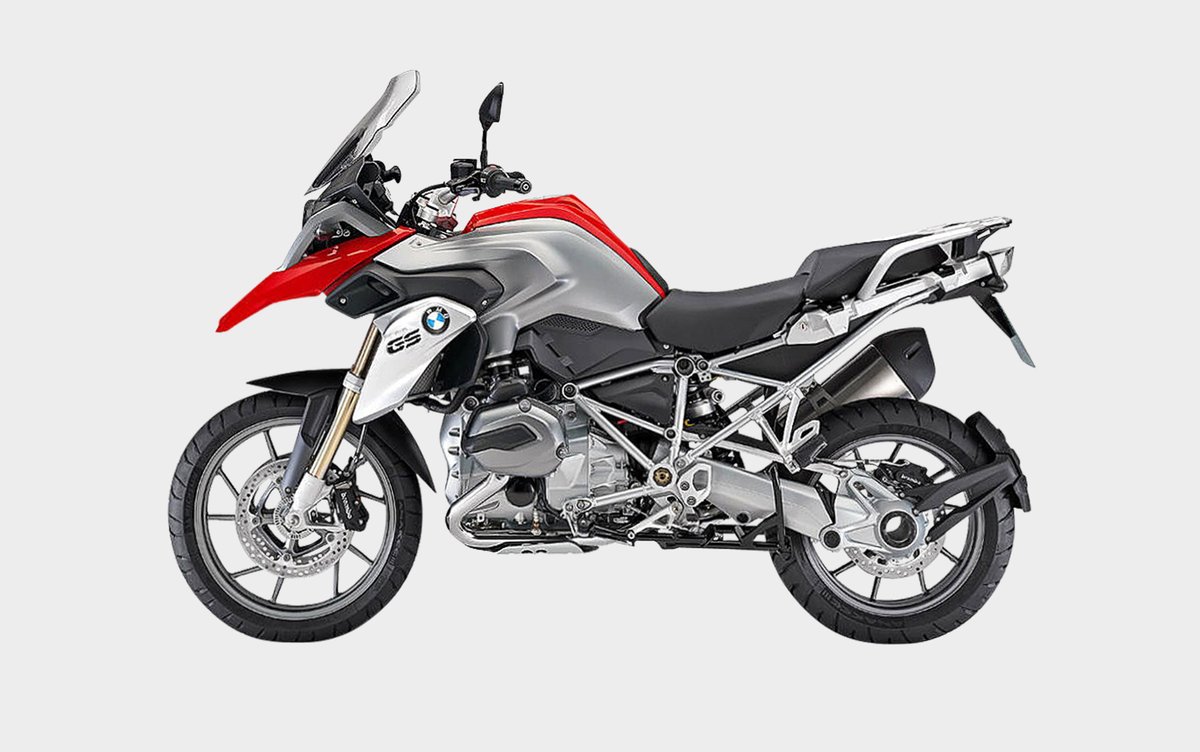 BMW R 1200 GS LC
The success story enters a new chapter. The R 1200 GS now features liquid cooling (LC) and 125 hp.
Boxer champion – BMW R 1200 GS LC (2013-)
Germany's favourite adventure bike is a style icon and the undisputed champion of the registration statistics. Now featuring a liquid-cooled boxer engine, it's better than ever. It has become more rev-happy and the handling more direct. The chassis is more precise, more stable and more responsive than its predecessor. The strengths of the GS are best experienced on the "grand tour". Riders who want to prepare optimally for this will want to invest in one or two accessories.
Luggage
Real aluminium cases are the best partner for a BMW, and need to be both spacious and sturdy. A system from Hepco & Becker meets the toughest requirements and offers a wide range of accessories, such as inside pockets, a top box rail and a back cushion for the passenger. Back home, the Lock-It rack can be removed easily to make the bike ready for city riding again. For stowing away smaller luggage, there's the QUICK-LOCK tank bag that's perfectly adjusted to the shape of the fuel tank. The bag can be simply clicked onto the tank ring adapter, saving you the bother of straps or magnets. The electrified version also includes a cable connection for media devices.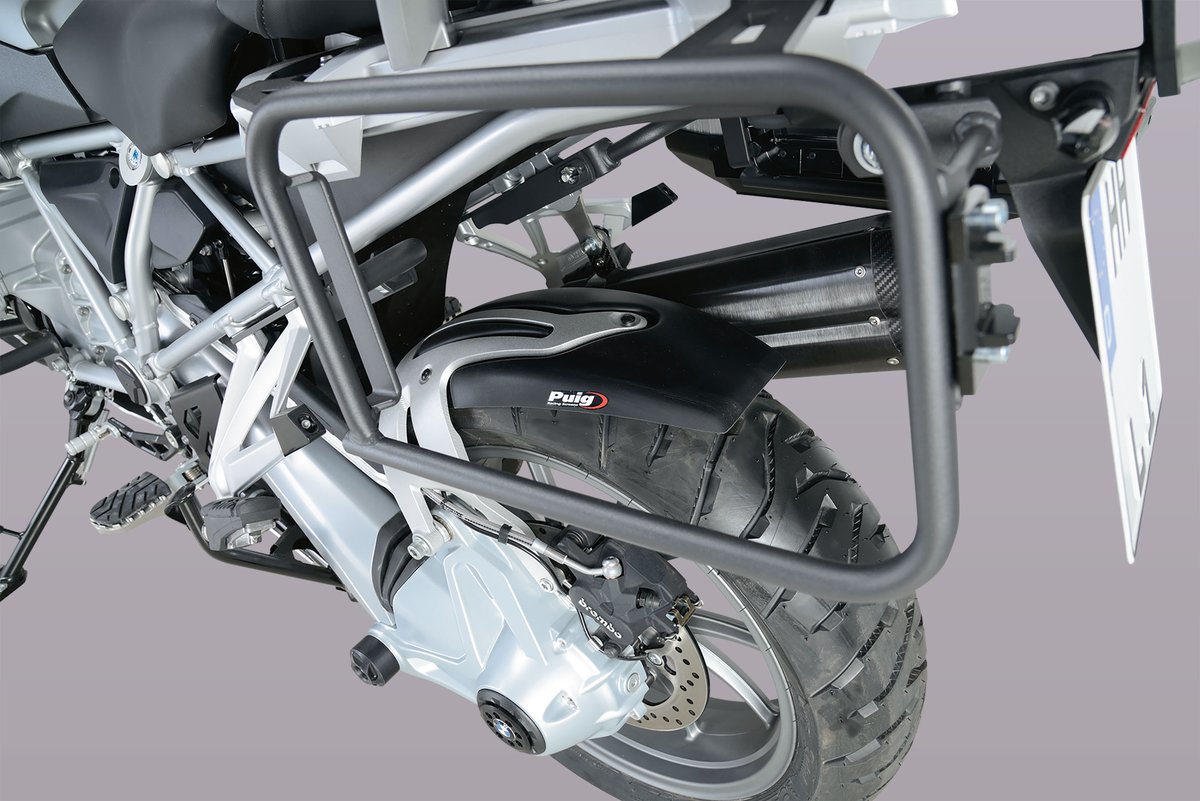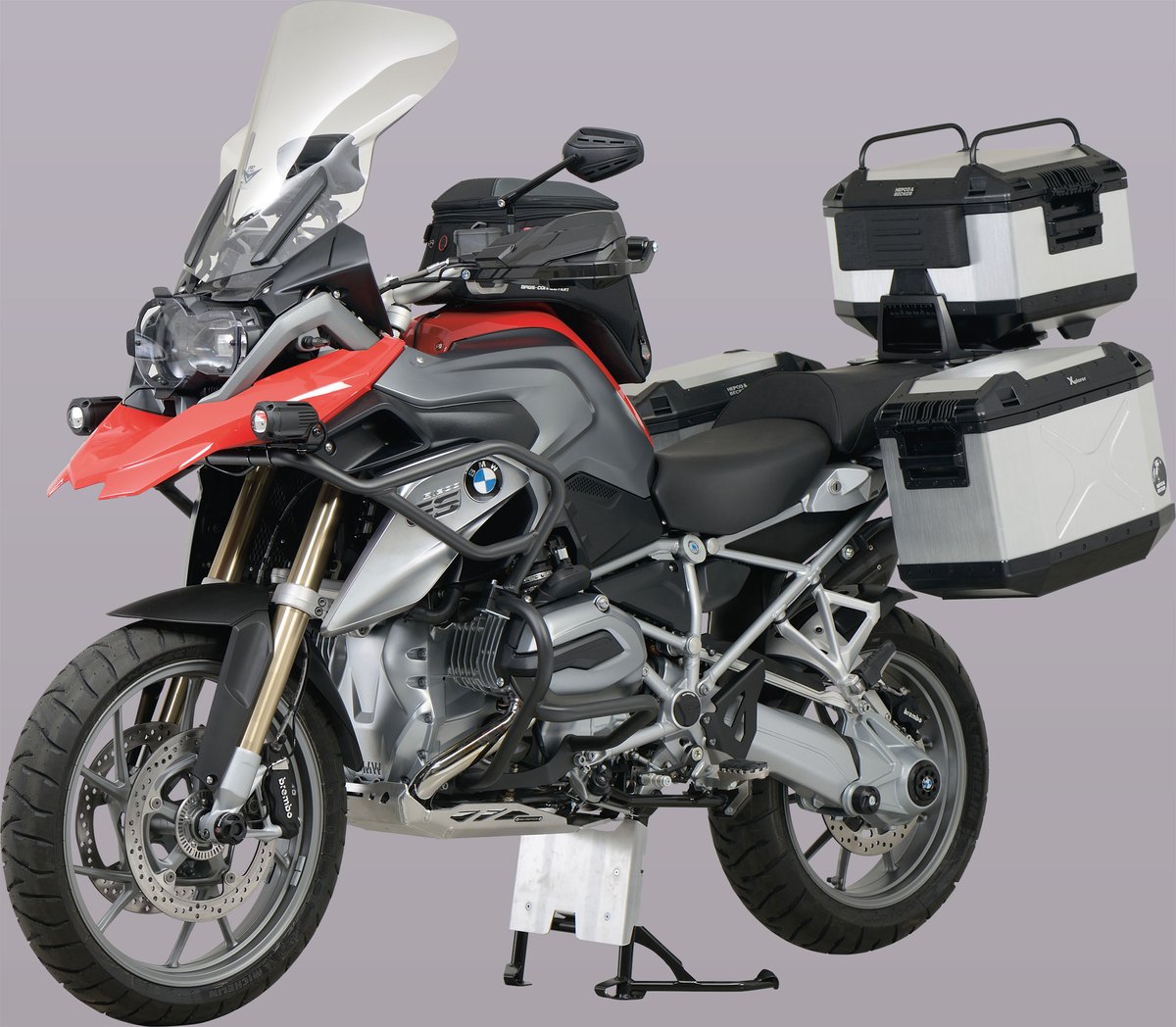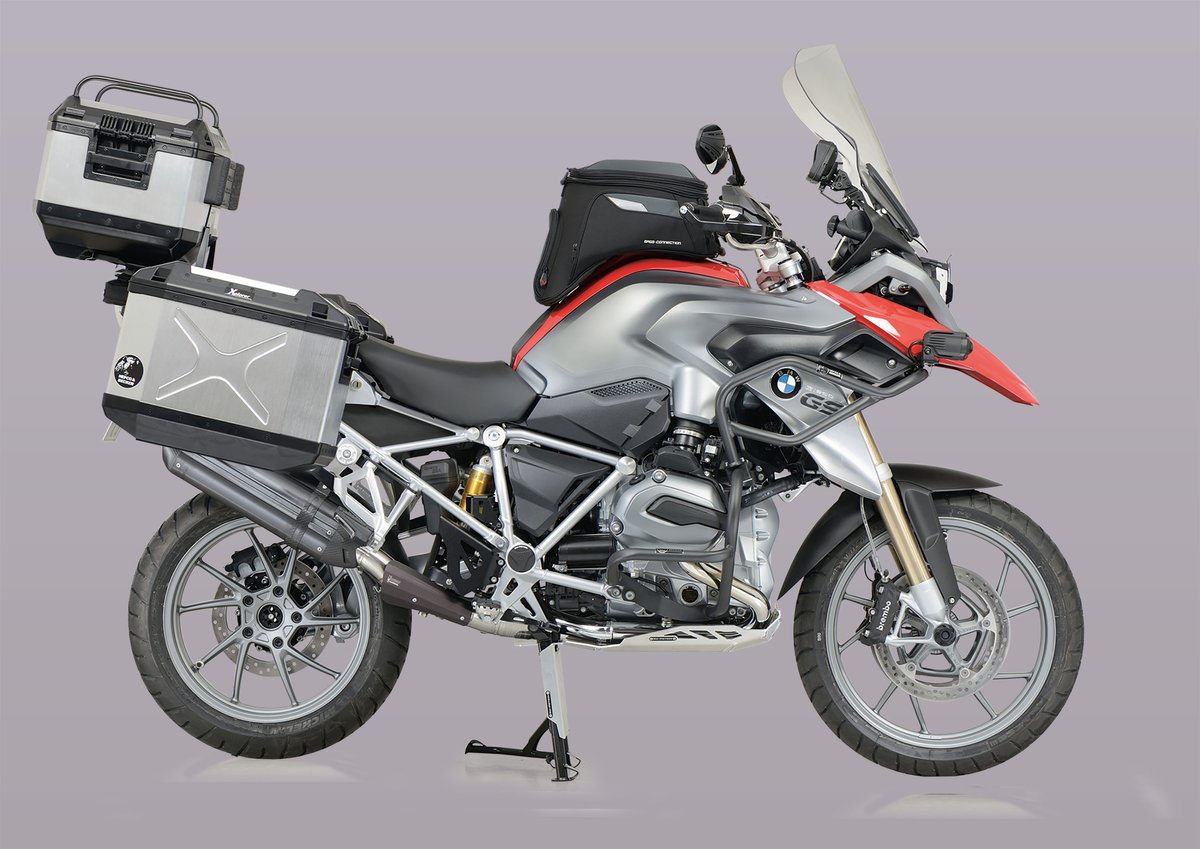 Navigation
What would a touring enduro be without a GPS sat nav? These wonderful gadgets take the fear out of negotiating unfamiliar cities, make getting from A to B a joy by helping you to find the most scenic routes, and are invaluable when it comes to arriving on time. We decided on the intuitive TomTom device and combined it with a SW-MOTECH mount placed behind the windshield to make it easy to read.
Safety
Anyone who does a lot of touring with their motorcycle will know the dangers posed by poor visibility, difficult terrain or fog. A clearer view can be just a touch of a button away, for example with auxiliary headlights from SW-MOTECH. The bike can be prepared for some other hazards on the road with guards for the tank, engine, headlights, radiator, brake pump, hydraulic reservoir and axles (SW-MOTECH). Extended hand guards also keep the airstream away from your hands, whilst simultaneously boosting the effect of the stock heated grips. A small but effective feature is the enlarged SW-MOTECH sidestand foot, which makes the bike more stable when parked on unpaved ground, especially with the extra weight of luggage.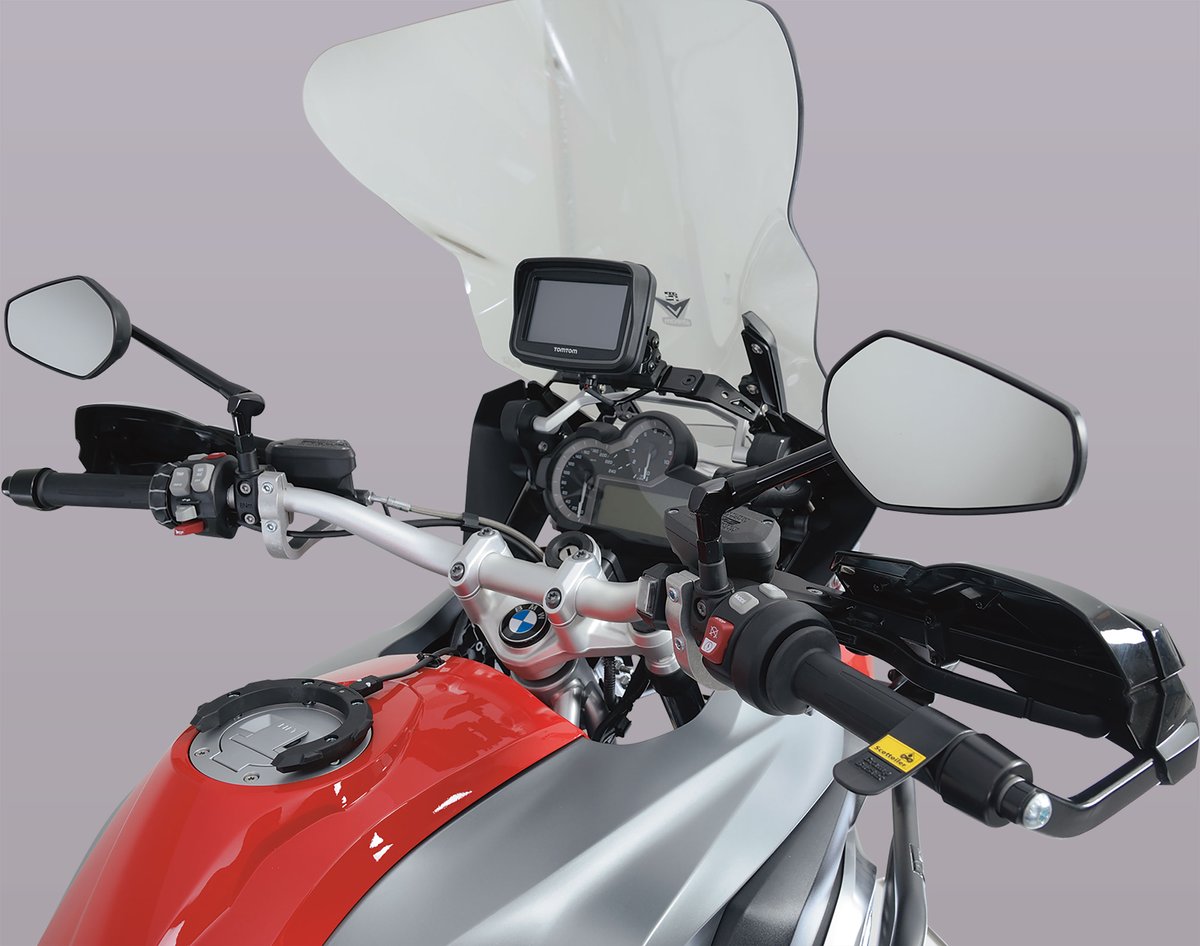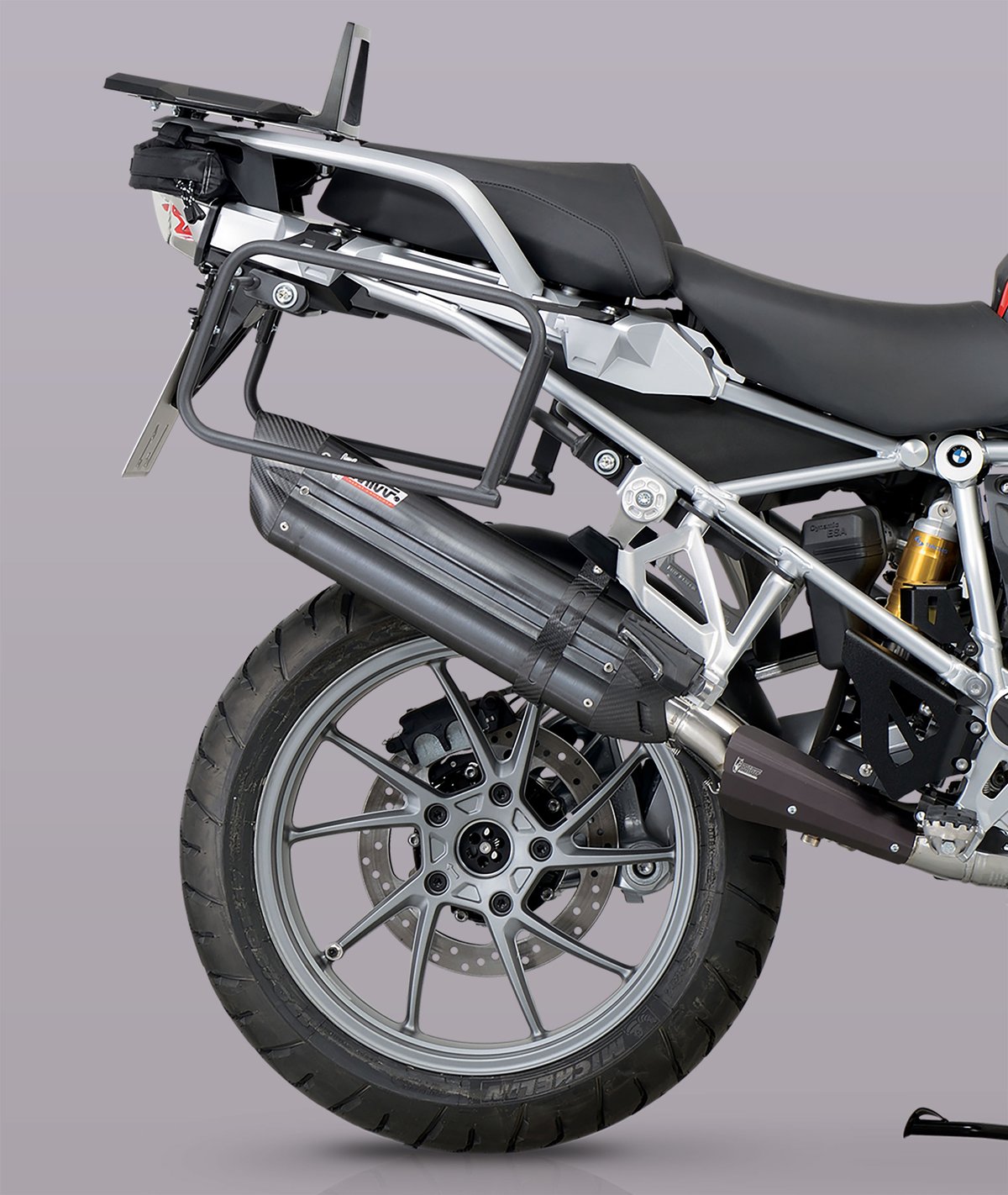 Ergonomics and aerodynamics
A slightly raised, highly aerodynamic V-Stream windshield diverts the airstream from the rider more effectively – an important factor when tackling long journeys. An adjustable gearshift and larger, adjustable footrests from SW-MOTECH raise the comfort level up a notch.
Design, looks, acoustics
A couple of stylish accessories can make even a functional touring bike look more individual, and make riding it more enjoyable. Finely machined covers from Boxer Design, for example, are just as good a match for the character of the GS as modern small aluminium LED turn signals. Although these need to be fitted with spacers, they can be used with the original flasher unit without the need for resistors. Mirror adapters with M10 x 1.5 mm right-hand thread allow you to fit a range of attractive auxiliary mirrors to the BMW. A Puig rear hugger gives a sportier look, with a perfectly attuned, premium MIVV-Suono silencer providing the bassy sound.
---
---