Louis portraits
Stories from our team members who are bikers at heart.
Are you a #BIKERATHEART? So are we at Louis! We found our absolute dream job here, combining our passion with our daily work.
Always looking to go the extra mile for you ;-)
---
---
Patricia
At the Spreewaldring Training Center
Patricia
There's only one way to travel - by motorcycle
Patricia
Holiday in Andalusia
Patricia
Now that's something! At the race track in Padborg
"Love at first sight: AMAZING! This is where you want to work! "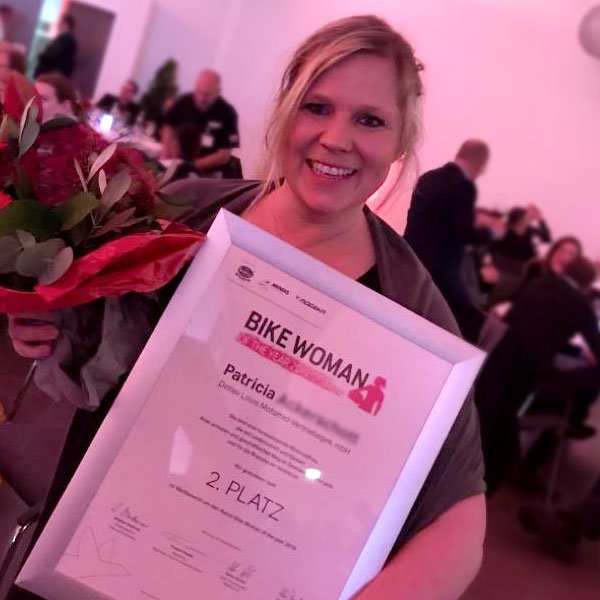 Dream job
I turned my passion into my career, and got my dream job into the bargain!
My passion for motorbikes started when I was 15. Back then, my moped licence opened up a whole new world – suddenly I could get from my village into the town on my own. And it was fantastic fun as well! From my moped I moved on to my beloved scooter, and then my first 125cc motorcycle. Until I could get my "real" motorcycle licence, my pals always let me ride pillion – better than nothing at the time ;-)
In our village back then, we had to buy whatever gear the local motorcycle dealership had. I first came across Louis when I moved to the city – and it was love at first sight. The first time I went into the Louis store, bought something and left again, I said to myself: AMAZING! This is where you want to work! In 2009 I was able to turn my hobby into my career. And after 10 years as a store manager, I can now pass on all my experience and passion for the hobby and the job to my colleagues. As a store manager, I always enjoyed helping other people and showing them the ropes. So I knew that the job as "Instructor at the Louis Academy" was my meant for me.
In my spare time it's all about motorcycles, naturally. I currently ride an MT-09, which is my street and adventure bike. I swapped my chopper (Suzuki VS1400 Intruder) for a GSX-R750, which I now take to the race track.
Image: ©Patricia