Honda CB 600 F Hornet – Louis Special Custom Bike
The CB 600 F, nicknamed the Hornet, is a wonderfully agile road machine with perfectly attuned engine and chassis – in other words, a typical Honda. What also makes it a typical Honda is that there is still some room for improvement. And that is quick and easy to achieve.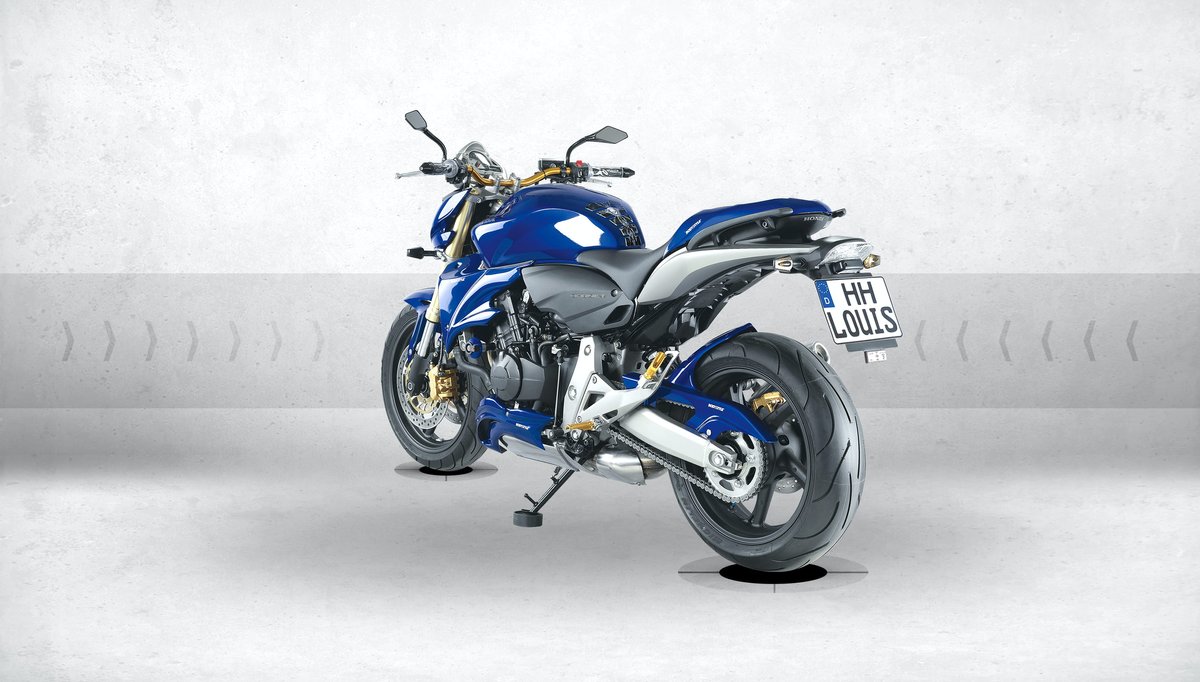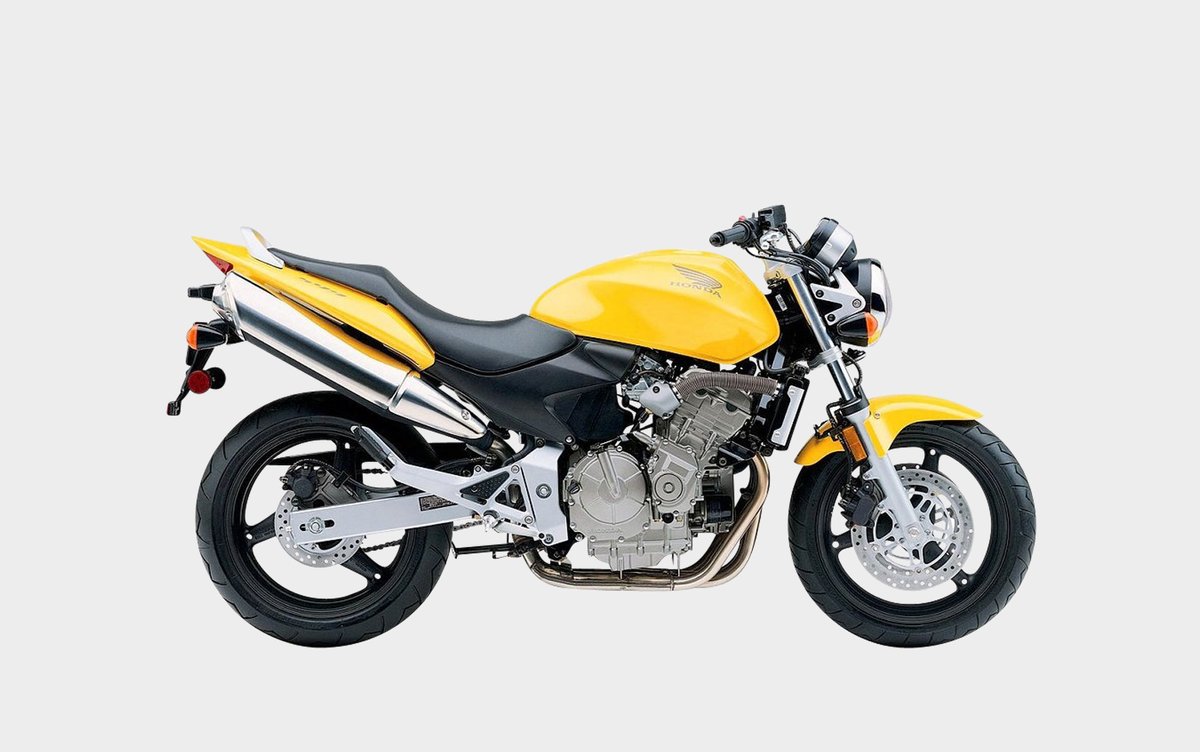 Honda CB 600 F Hornet
From 1998 to 2012, the feisty little Hornet was a feature of the Honda range. The machine shown here is the 2007 model (series PC 41).
The bike with attitude – and now even more so: CB 600 F Hornet
For a respectable 14 years, the 600cc Hornet was a top-seller amongst Honda motorcycles. The brash look, excellent engine and faultless chassis further strengthened Honda's reputation for building perfect machines. The new version of 2007, with a sweeping tail and flowing lines at the front was certainly exceptional, yet the factory Hornet somehow lacked a sting in the tail.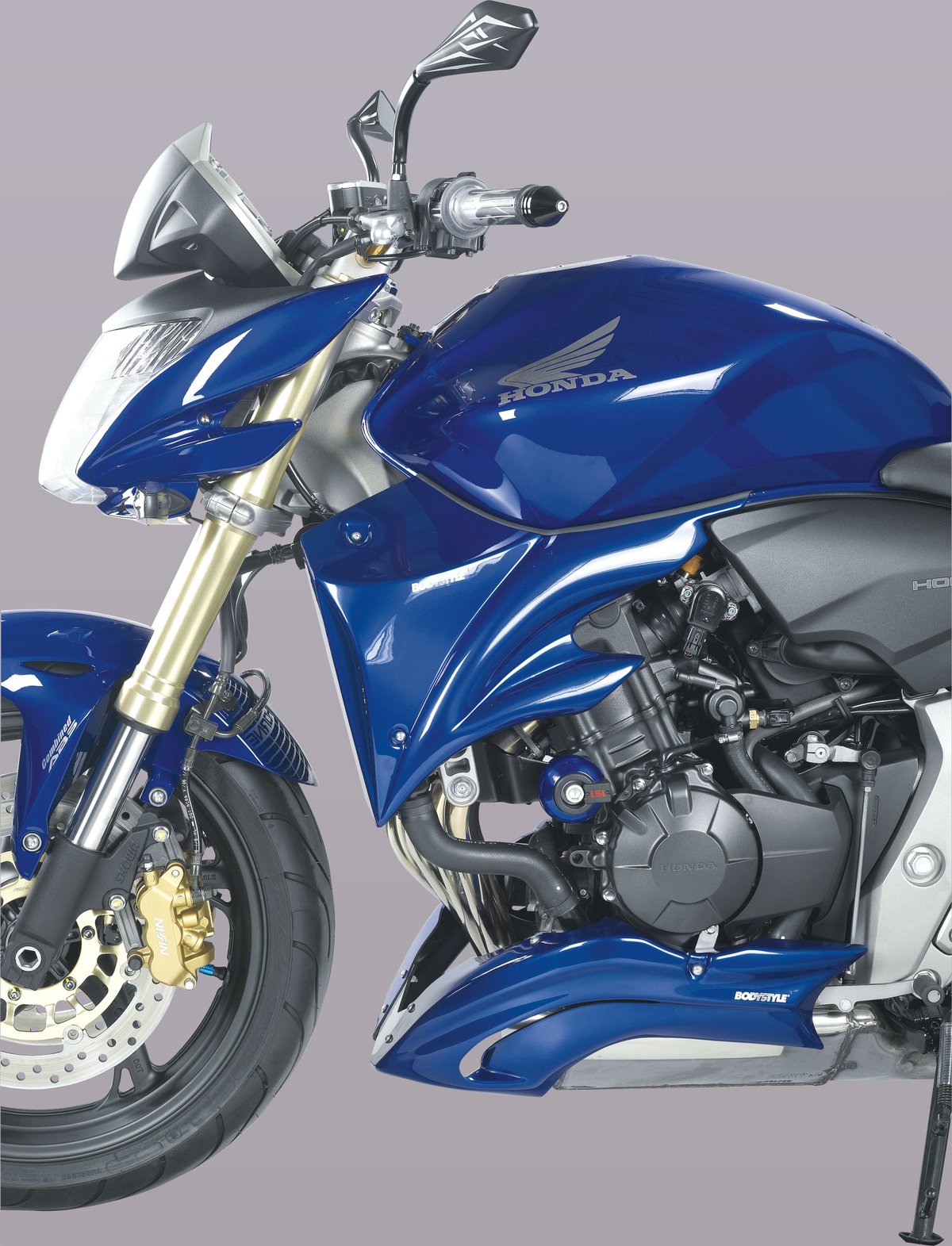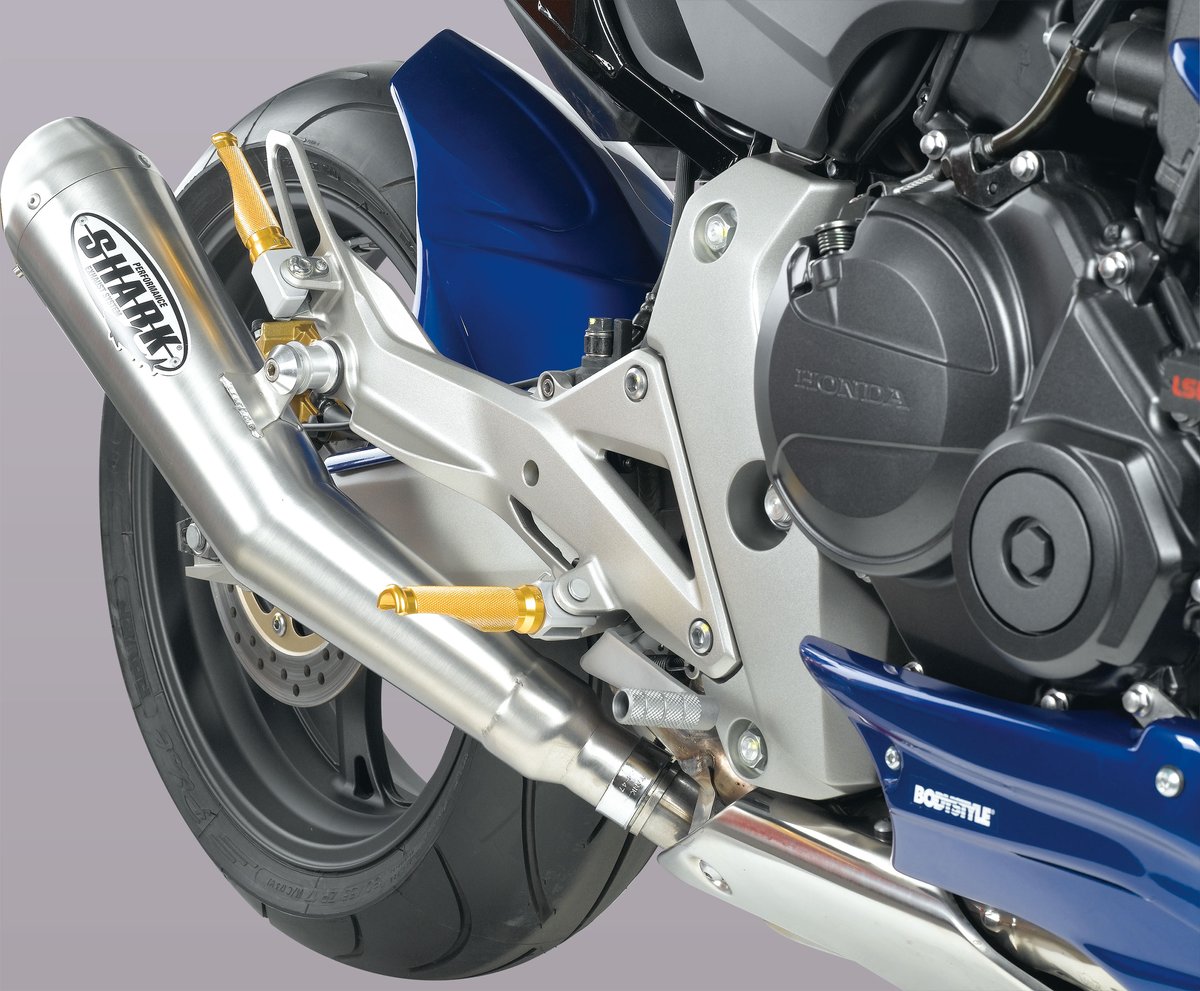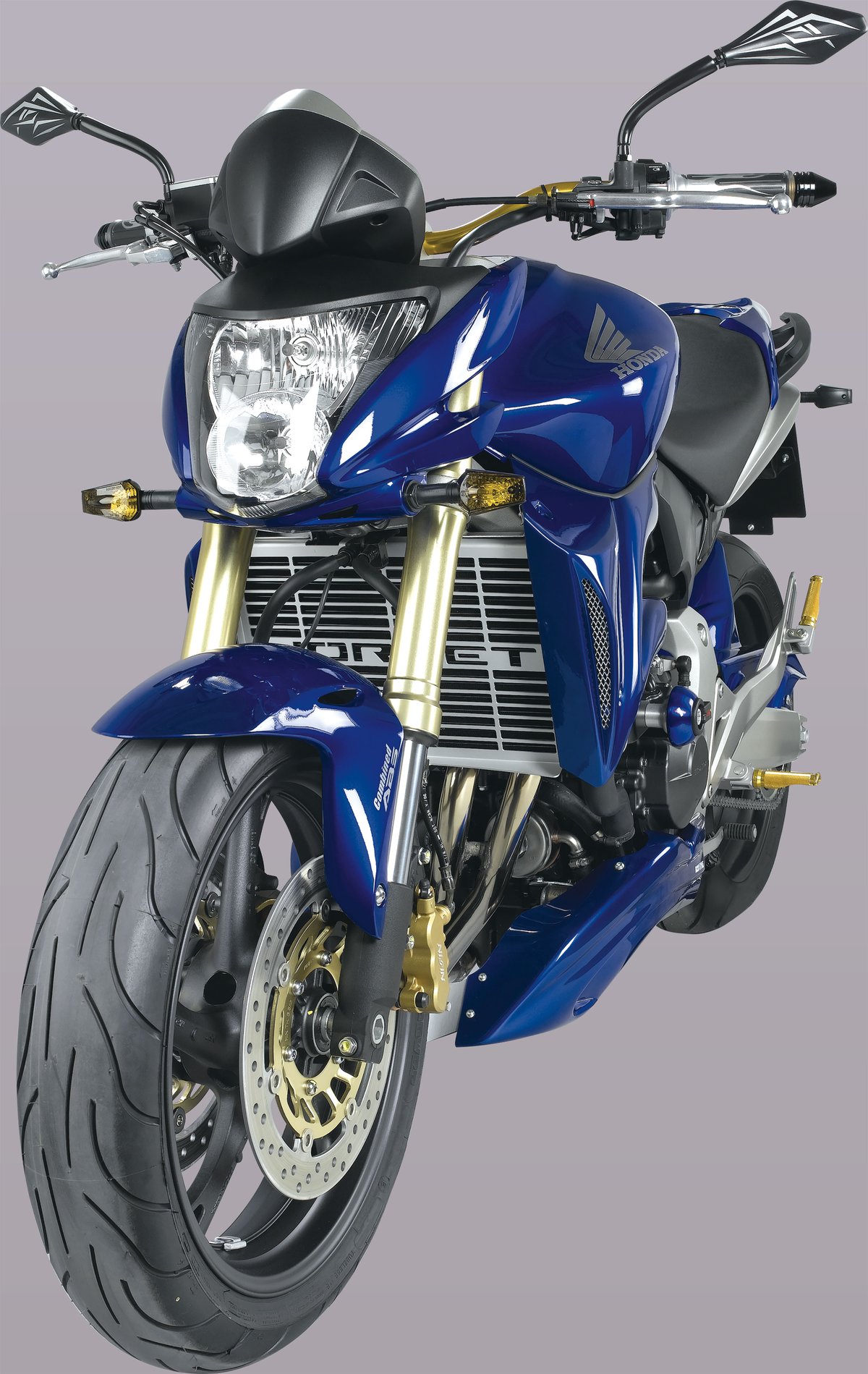 Hornet in a bikini
To add a little more meat to the bones, you could do no better than choose a few high-class fairing elements from Bodystyle. A belly pan and radiator fairing lend a splash of paintwork to encompass the engine and make the bike look much more complete. Add a rear hugger and an aluminium-silver radiator cover from Puig at the front and already you have a thoroughly stylish and coordinated look.
Add carefully chosen accessories
The next step was to liven up the look with a striking colour contrast. Gold already featured on the fork and brake system, so we have added a gold-anodised LSL superbike handlebar and matching LSL footrests – and this colour accent makes all the difference. We then set about "tidying up" the look. The original tail trim was slimmed down with a saw, and the license plate light was installed without its "turret". Unobtrusive mini turn signals replace the rather oversized originals.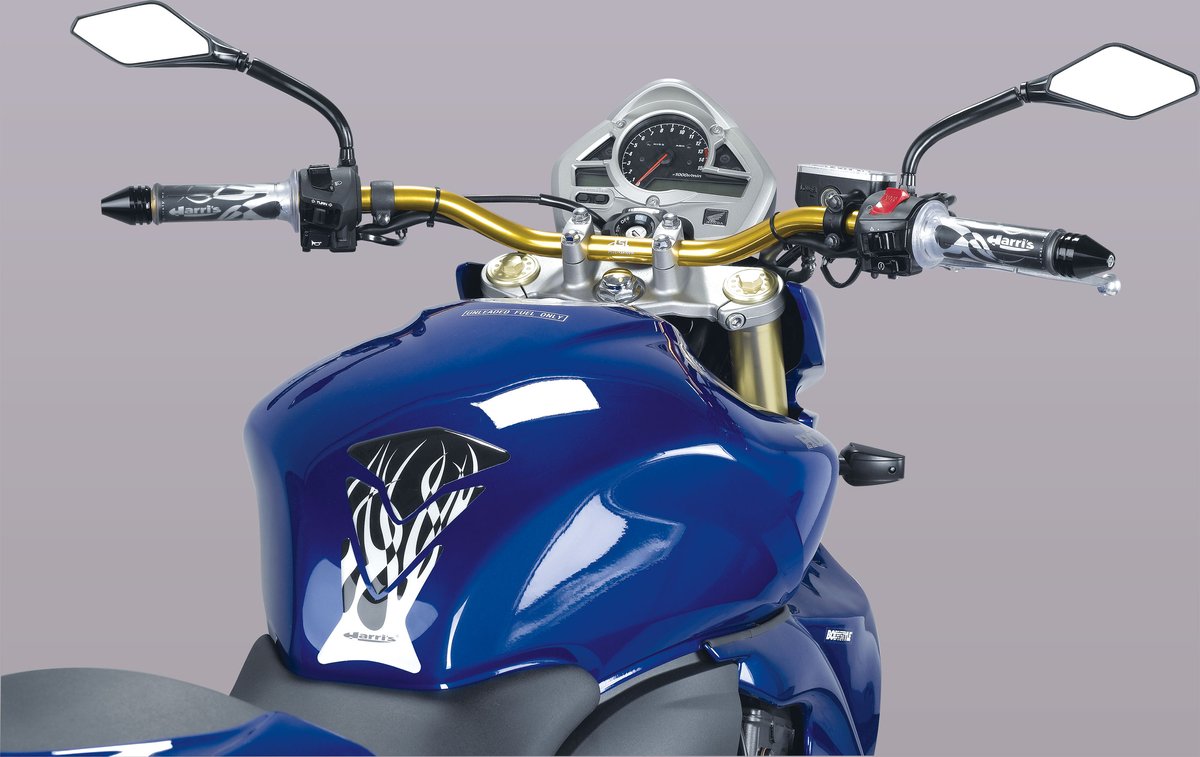 ---
---