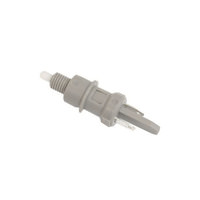 JMP CLUTCH SWITCH
JMP VAR. MODELS
You have placed the following items in the shopping basket:
JMP CLUTCH SWITCH
JMP VAR. MODELS
You have parked your motorcycle with the gear engaged. Then you want to drive off again. The engaged gear is forgotten. Ignition, start... What happens? Nothing. The engine doesn't move. Thanks to the clutch switch. Or: you've stalled your engine on a blind corner. The clutch switch ensures that you can restart the engine quickly with the clutch lever pulled and the gear engaged. If your clutch switch needs replacing, Louis has the right replacement switch for your motorcycle.

High-quality spare part in original quality. Form and function correspond to the original part.
Manufacturer details: JMP

Motorcycle parts trusted by the professionals

JMP supplies high-quality wearing parts and spares for many motorcycles. In fact, JMP is a real alternative to expensive original spare parts from motorcycle manufacturers. JMP stands for Johannes Matthies Products, a brand of the Matthies wholesale company. And there are some interesting parallels between Matthies and Louis: Both were established in Hamburg over 80 years ago, and both developed from modest beginnings into highly successful companies. Today, Matthies supplies practically the entire vehicle trade with everything from tools and workshop equipment through to wearing parts and spares. There can hardly be a better recommendation.
The ratings will be available to you again soon.
+400 brands
2-year right of return
Fast delivery
Worldwide shipping