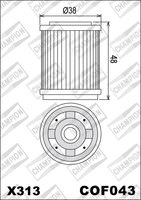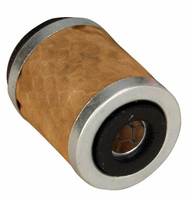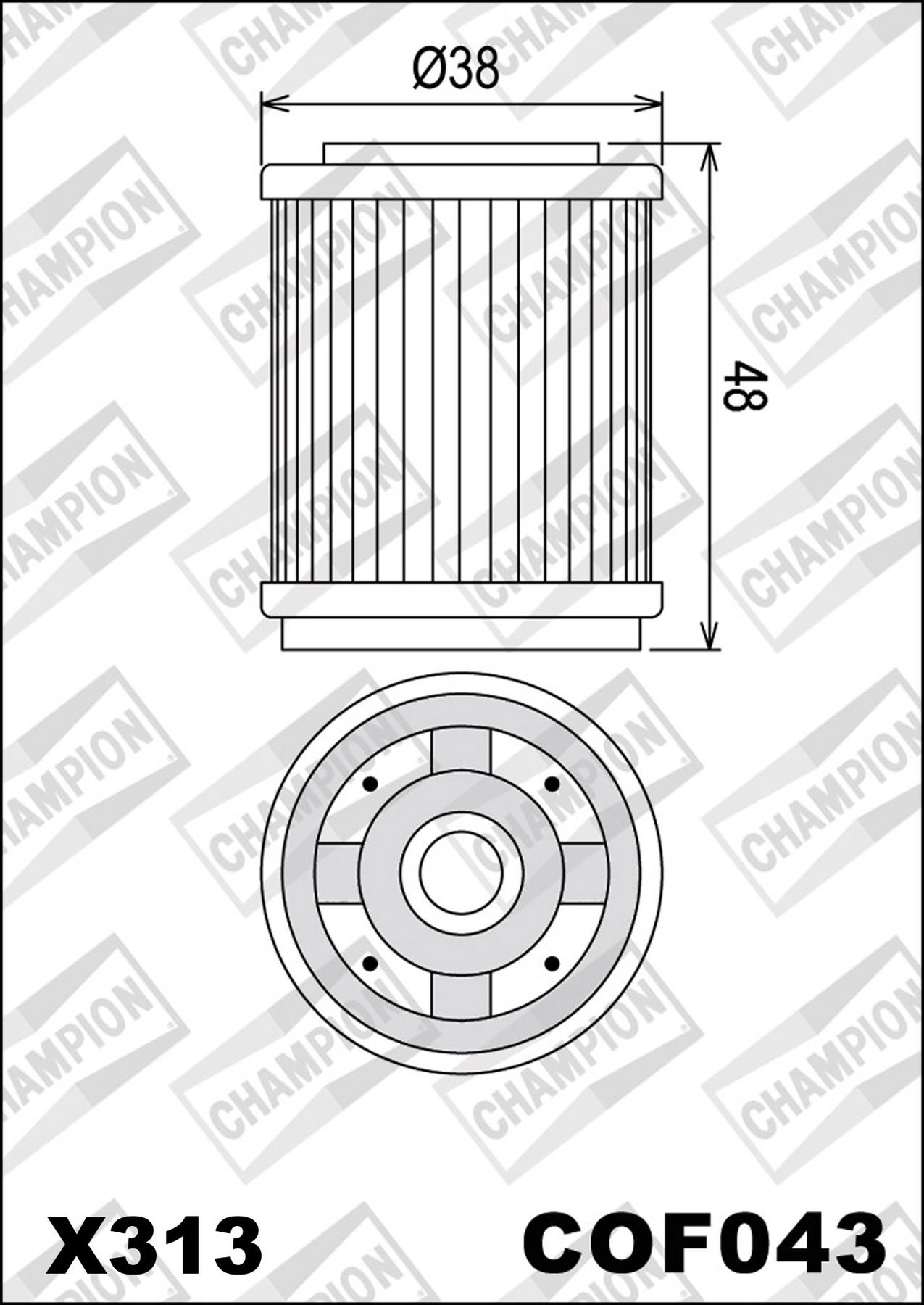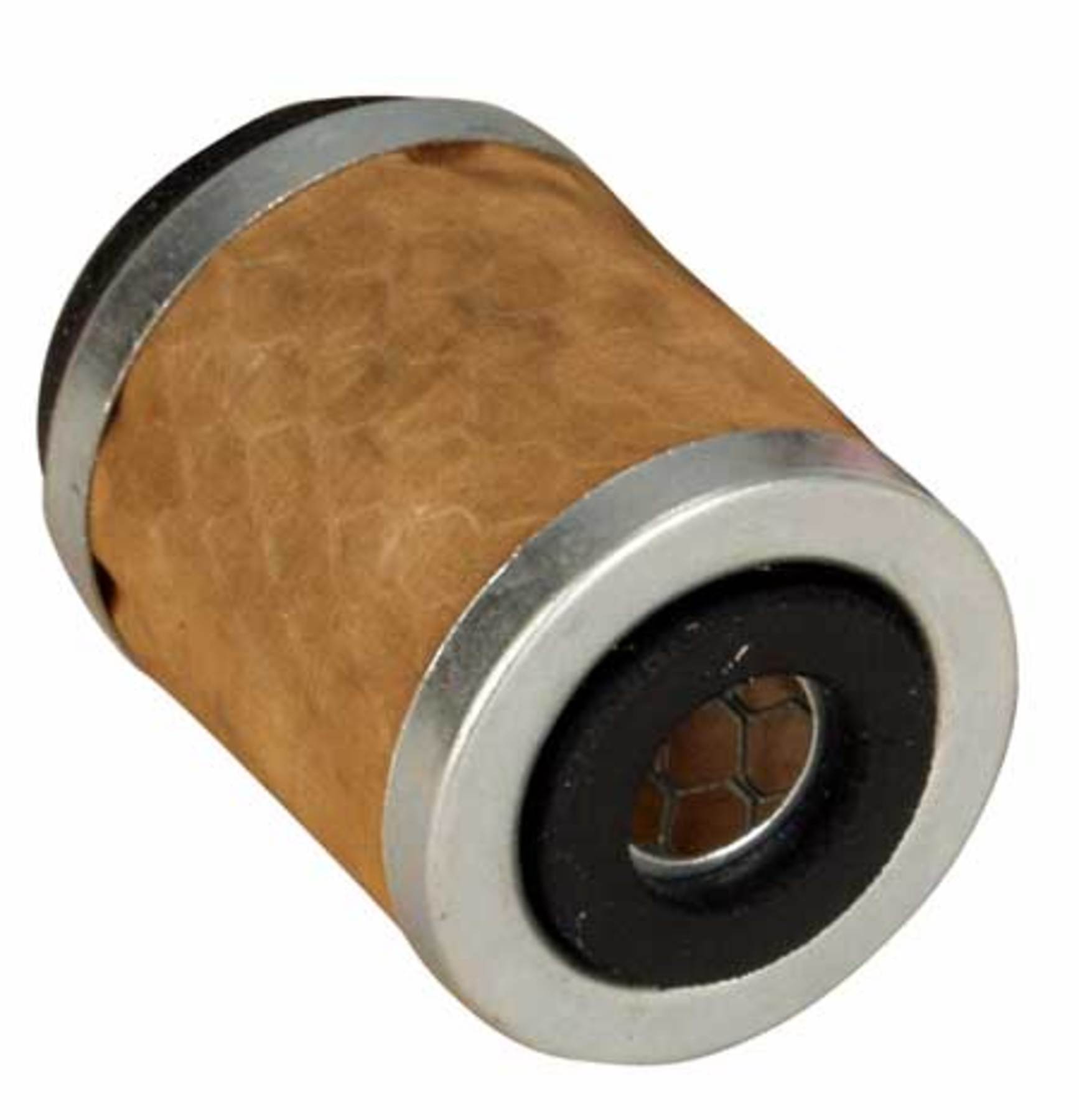 CHAMPION OILFILTER COF043
CHAMPION OILFILTER COF043
CHAMPION OILFILTER COF043
VARIOUS YAMAHA (X313)
You have placed the following items in the shopping basket:
CHAMPION OILFILTER COF043
VARIOUS YAMAHA (X313)
CHAMPION OIL FILTERS
All the metal components of these high-quality brand-name oil filters are galvanised or otherwise treated to protect against corrosion.
The filter paper is pleated, hardened and mechanically joined to ensure 100% filtration.
The filter element valve has metal end plates and contains a bypass valve to ensure a perfect seal.
Important: The oil filter installation instructions MUST be followed. These can be found by clicking on "Documents´".
The F301 oil filter (Order no. 10050448) is replaced by F306 (Order no. 10050403). Please note the special installation instructions for the F306 (Order no. 10050403). All the relevant information can be found in our download area.
Due to production constraints at champion the following part numbers (10050452, 10050424) being replaced by the oil filter of the brand Hiflo.
If you are having trouble finding the right oil filter for your vehicle, please use our product listing in the bike database (right navigation bar).
List of compatible motorcycles
Manufacturer details: Champion

High-grade filter technology in OEM quality!

When it comes to filter technology for high-performance engines, Champion is the brand of choice. Decades of experience ensure the top quality and reliable function of both air and oil filters. So it's no wonder that Champion is OEM for Ducati and a technology partner of the Italian manufacturer for the Superbike World Championship.
Writing review is not available
We are currently working on the implementation. The feature will be available soon.
+400 brands
2-year right of return
Fast delivery
Worldwide shipping