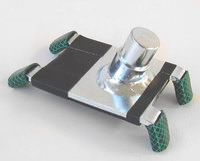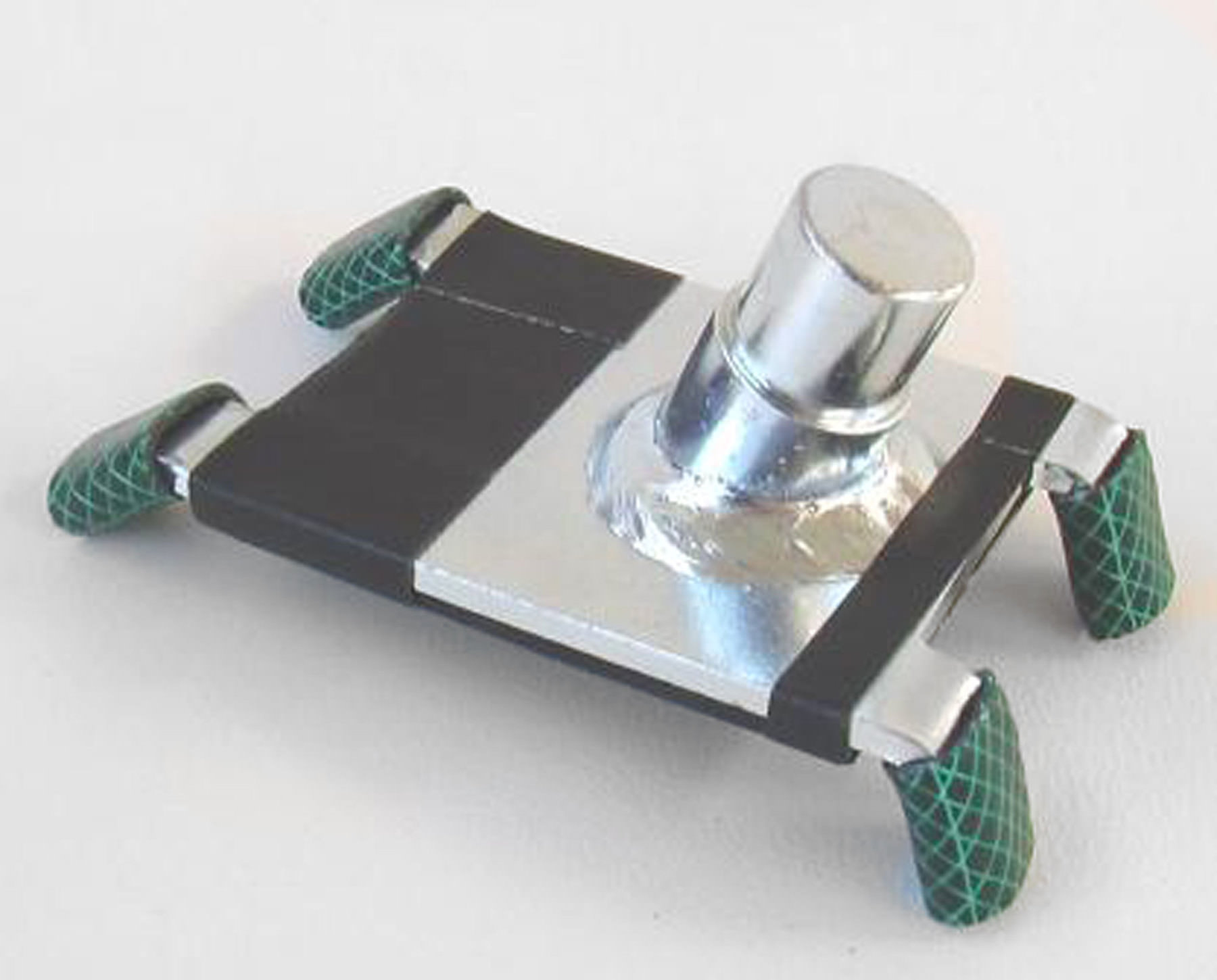 KERN-STABI ADAPTER BMW-K
DUCATI, MV F. X4 2049
You have placed the following items in the shopping basket:
KERN-STABI ADAPTER BMW-K
DUCATI, MV F. X4 2049
Kern-Stabi Adapter for BMW K models, Ducati, MV Agusta

Motorcycles such as the BMW K models, Ducati 1098 and MV Agusta F4 do not have a hollow steering head in the lower triple tree, so they cannot be lifted at the front with a round steering head adapter. However, the attachment supplied enables you to jack up your bike with the Kern-Stabi X4 2049 Spindle Stand 10002685 by using it as a flat support for the lower triple tree (see illustration).
Alternatively, Kern-Stabi also offers a support for the frame tube, directly behind the steering head bearing (Article 10002687). This enables you to inspect the steering head bearing or remove the entire fork, for example. But this adapter is only suitable if the tube does not angle back too much towards the top, directly behind the steering head bearing.
List of compatible motorcycles
Manufacturer details: Kern-Stabi

Motorcycle paddock stands manufactory

For over 25 years, the name Kern-Stabi has stood for innovative motorcycle accessories with the highest robustness and quality of engineering. Having started as manufacturers of fork stabilisers, the metal construction specialists from Malterdingen in Baden have established themselves as the undisputed Number 1 in Germany in the field of bike assembly equipment and motorcycle hoists in particular. Whether in the garage at home, in the motorcycle workshop or in professional motor sport, the intelligent equipment from Kern-Stabi fulfils the requirements of every user - reliable, durable and safe. Multiple test wins in renowned motorcycle magazines attest to the outstanding quality and functionality. See for yourself!
The ratings will be available to you again soon.
+400 brands
2-year right of return
Fast delivery
Worldwide shipping