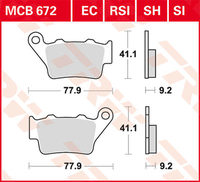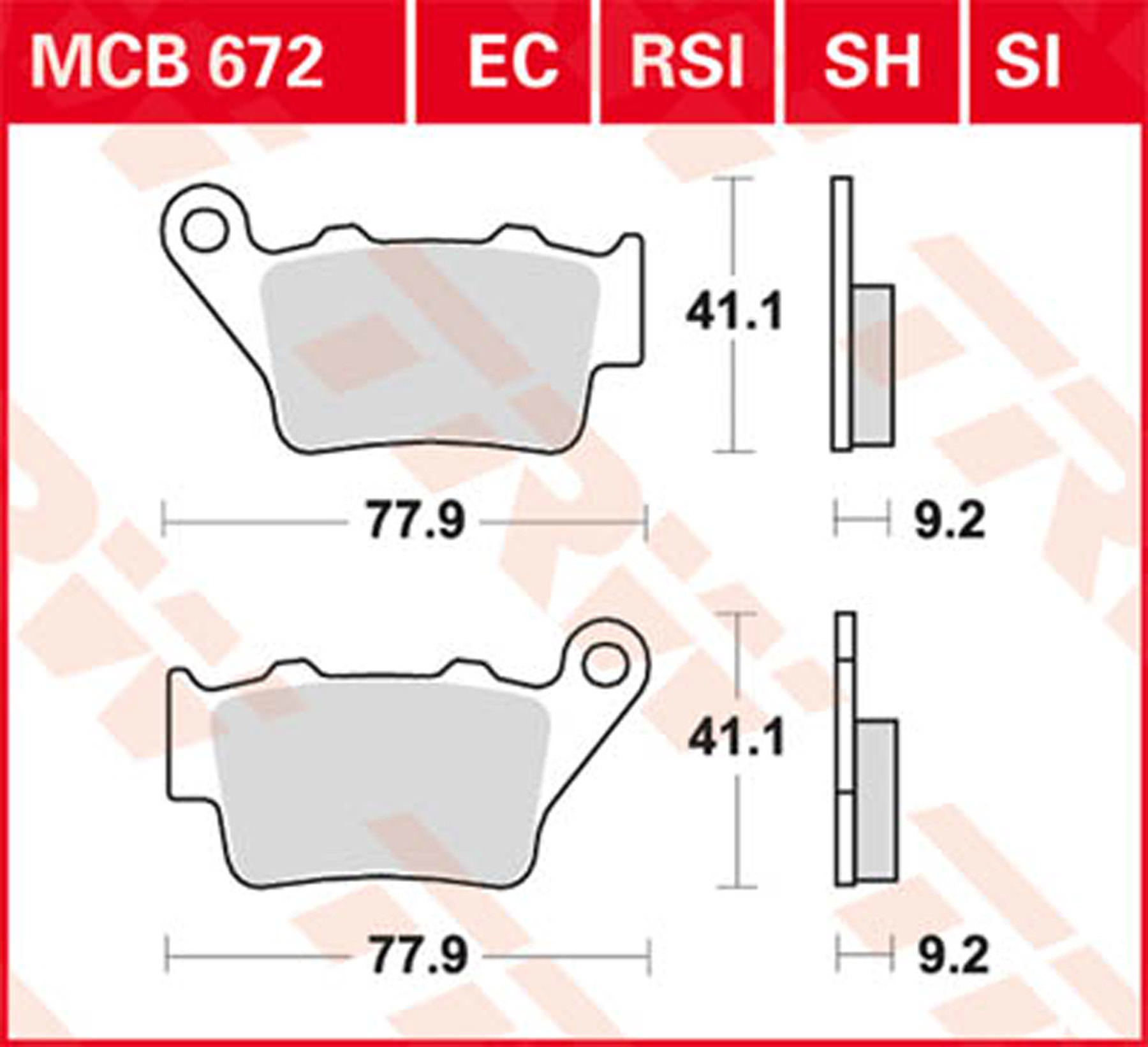 TRW SINTERED BRAKE PADS
MCB 672 EC
You have placed the following items in the shopping basket:
TRW SINTERED BRAKE PADS
MCB 672 EC
Of course, scooters, off-road vehicles and low-powered motorbikes also need new brake pads now and then. TRW supplies excellent products for these types of vehicle, too.
And at an amazingly low price.
Optimal performance and bedding-in time
The KBA (Federal Motor Transport Authority) number on the brake pad plate is your guarantee of type approval
The organic material is very durable
Outstanding wet braking Ceramic underlayer prevents the hydraulics from overheating
Good disc compatibility, including cast iron. Brake pad sets mainly with springs
The exact dimensions of the brake pads are given in our "Documents" section.
The price is stated per set for one brake disc. Follow the safety instructions printed on the packaging, and avoid sharp braking for a few miles until the new pads have bedded in. This will prevent vitrification of the pads.

Be sure to watch the Louis Video *How to change brake pads*. Our tips and tricks make it a very simple job!
List of compatible motorcycles
Manufacturer details: TRW
Every second counts when you brake!

TRW Lucas has been manufacturing premium-quality motorbike spare parts since 1976 (ISO 9001, ISO/TS 16949) and is the German market leader for brake discs, brake pads and steel-braided lines. Every time that product tests have been carried out by trade publications over the past 30 years, they have confirmed the excellent quality of these products. They have won test after test. Every second counts when you brake! Don't settle for anything less than quality products from the market leader.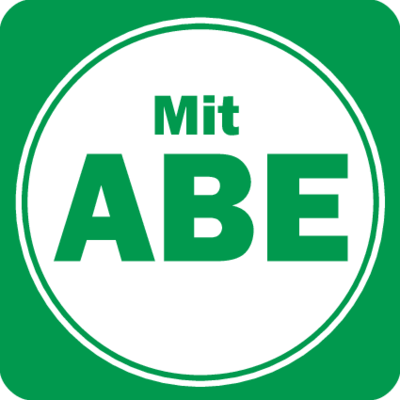 German type approval ("ABE)" allows the relevant accessory to be used on the vehicle models listed in the test report. Here it is the type abbreviation and not the maker's designation that is important for identifying the vehicle. The test report must be carried when riding in case it needs to be presented at a road-side check or vehicle safety inspection.
Accessories with type approval do not have to be registered in the vehicle documents! Those who do not want to carry the test report with them all the time can (for example) arrange to have the product registered by the Technical Inspection Association (subject to a charge).
If the accessory is to be used on a vehicle that is not listed in the type approval, an individual component approval is required. Although ABE type approval confirms the proper installation and safety of the product, it is the inspector who has to decide according to his technical expertise whether it is suitable for use on the vehicle.

An electric scooter with "ABE" approval has a type approval for Germany stating that the relevant vehicle satisfies all the relevant requirements of the eKFV (Small Electric Vehicle Ordinance in Germany) for the approval. In addition, insurance of the electric scooter is compulsory and use on pavements is forbidden. It can only be ridden on cycle paths and on the road (if a cycle path is not available). The minimum age for riding an electric scooter is 14 years. Although a driving license and helmet are not mandatory, they are highly recommended. An electric scooter must always be ridden solo.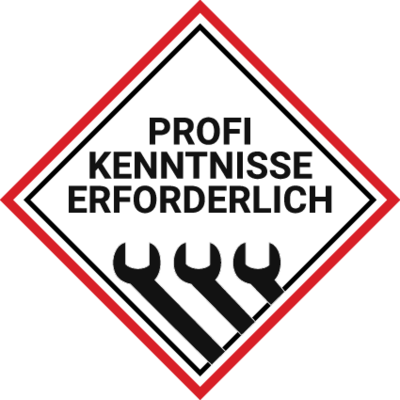 Professional technical expertise is essential to fit this article. We therefore urge you to have it installed by a motorcycle workshop!
Writing review is not available
We are currently working on the implementation. The feature will be available soon.
Issue 3-2012
"Scooter&Sport" magazine tested brake pads from three manufacturers in it 3-2012 issue. Lucas was the only make to be awarded a SCOOTER&SPORT RECOMMENDATION. The following features were given special mention:

- Perfect fit, easy to install
- Good braking effect with both hot and cold brakes
- Minimal fade
- Good, smooth response
- Good controllability
- No squealing

Issue 06-2004
Highly effective both cold and hot, Lucas brake pads are once again recommended by the magazine.

No fading
Excellent efficiency
Outstanding control
+400 brands
2-year right of return
Fast delivery
Worldwide shipping