Ladies Motorcycle Clothing – elegant, fashionable and functional
Discover the great variety of our latest ladies motorcycle clothing especially created for passionate bikers as well as for passengers. In addition to security and functionality of the clothing we always focused on excellent cuts, right equipment and a great fit. You can look forward to a large selection of different materials, colors and styles for your perfect biker outfit.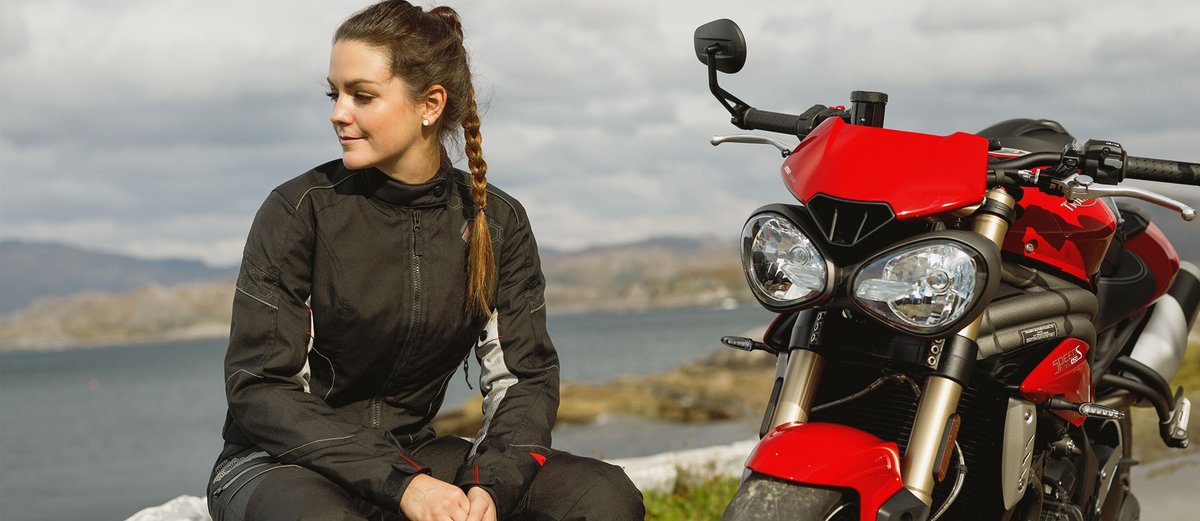 Ladies Motorcycle Textile Clothing – versatile and feminine
Ladies motorcycle clothing provides a variety of advantages. State-of-the-art fibres assure high abrasion resistance and security. In combination with modern membrane technology (GORE-TEX, SympaTex) the clothing is gaining in comfort: it is windproof, waterproof and breathable. Cuts, Colors and designs for bikers and passengers range from sporty to suitable for touring.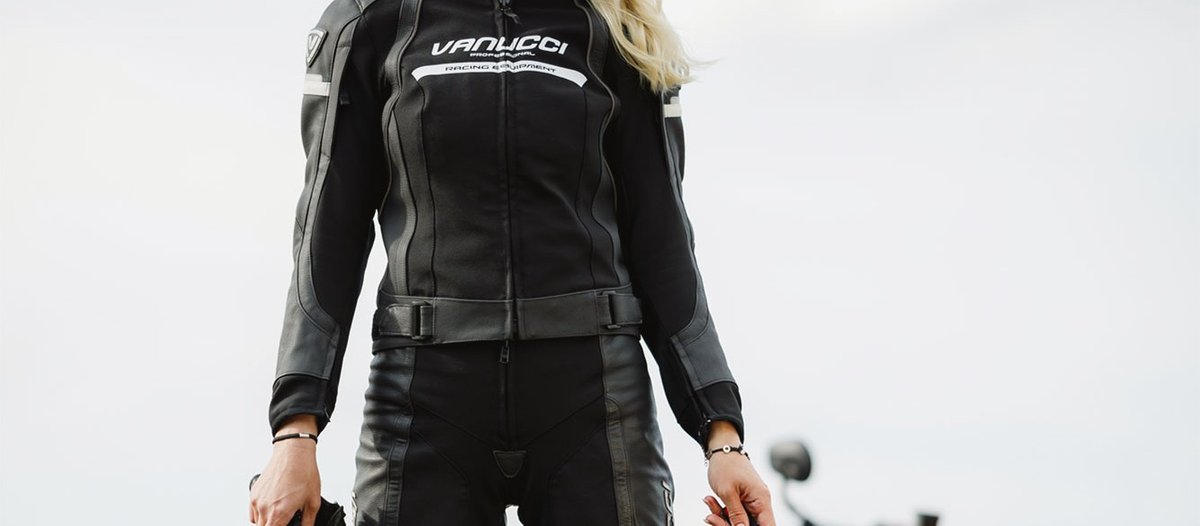 Ladies Motorcycle Leather Clothing – exciting and good looking
Freedom, adventure, passion– Ladies motorcycle leather clothing offers a little of everything. For vintage style lovers as well as for racing fans or tourers. Particularly noteworthy: Leather adapts to its owner over the years. Almost becomes a second skin. Innovative hydrophobed leather prevents the penetration of moisture without compromising the natural breathability.
Customers who searched for ladies' motorcycle clothing were often also interested in the following topics: