Ladies Motorcycle Jackets
Like all motorcycle jackets, ladies' motorcycle jackets must be safe above all else. But of course, ladies' motorcycle jackets should also fit well and look good. If you are looking for a ladies' motorbike jacket which promises all of this, then Louis has just the one for you. In our Online Shop and in all of our more than 85 stores, you will find a large range of leather and textile jackets, as well as jackets from a wide variety of renowned brand manufacturers. For example, Louis stocks ladies' motorcycle jackets from Held, Probiker, Vanucci and Rukka.
Enjoy the search for your perfect ladies' motorcycle jacket!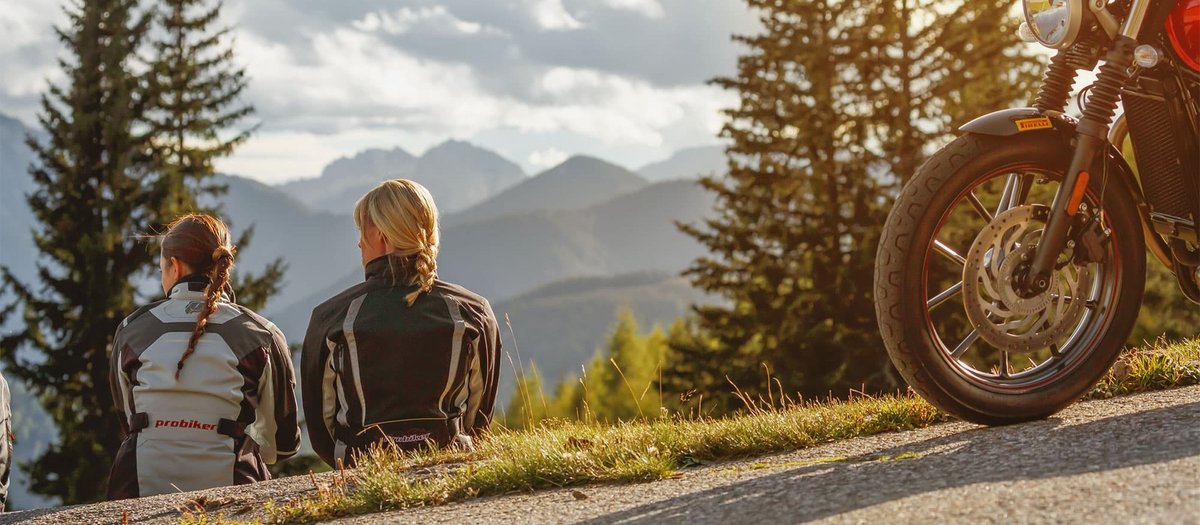 Ladies motorcycle textile jackets – these jackets take it all!
Heat, Rain, Cold, Wind – ladies motorcycle textile jackets deal with a wide range of demands. The offer ranges from light and sporty summer jackets to fully equipped all-season jackets with down filled inner jackets. When choosing a textile jacket today, nobody has to go without the maximum practical level of safety. Protectors, security seams and abrasion resistant materials protect you in the event of a crash. In addition, reflecting materials and fluorescent colors increase the visibility.
Ladies motorcycle leather jackets - simply good looking.
There is hardly another material that is so closely connected to "biking" like leather. The terms leather and motorcycle are inseparable. Ladies motorcycle leather jackets are no exception to that rule. Security aspects like the high abrasion resistance of kangaroo and cattle leather certainly play a significant role in the decision. On the other hand the natural characteristics of leather like breathability, protection against wind and – in case of hydrophobic leather - water resistance, are not negligible.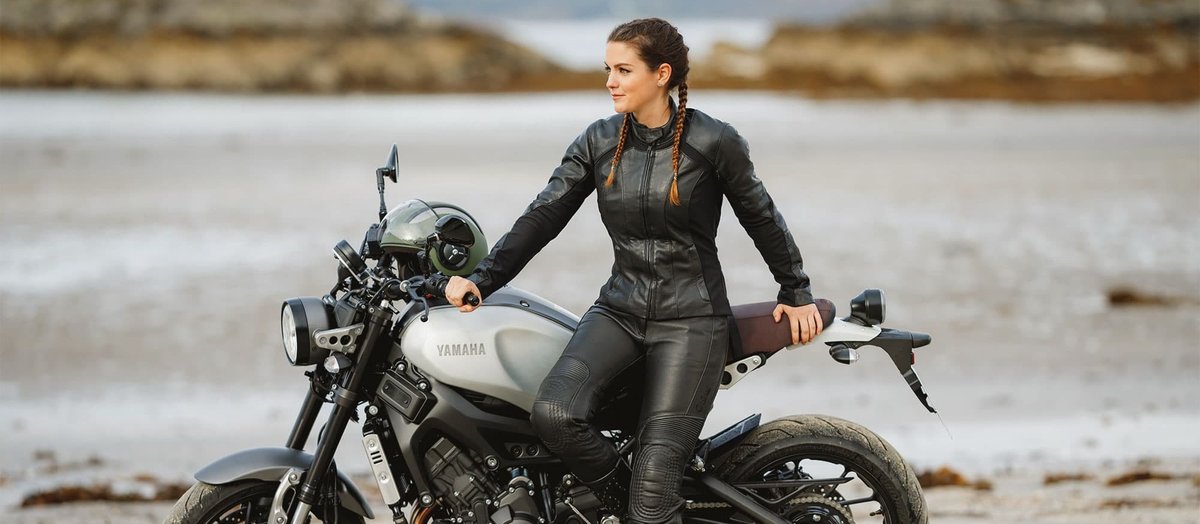 Ladies motorcycle combination jackets – the sporty version
Ladies combination jackets have a sporty cut and can easily be attached to the adapted combination trousers with the help of a connecting zipper. Therefore ladies combination jackets have a comparably short cut and should be tight enough to avoid it flutter in the wind during the ride.
Customers who searched for ladies motorbike jackets were often also interested in the following topics: