Buy ladies' motorcycle helmets
Motorcycle helmets specially developed for women are now widely used and very popular among female bikers. But what exactly is different about a motorcycle helmet for women? Ladies' motorcycle helmets are adapted to the shape of a woman's head and face, for optimum and secure fit.
At Louis you will find an extensive range of motorcycle helmets especially for women. Not only the fit, but also the colours and helmet decor have been adapted to ensure a great look. Find your motorcycle helmet for a great price at Louis now.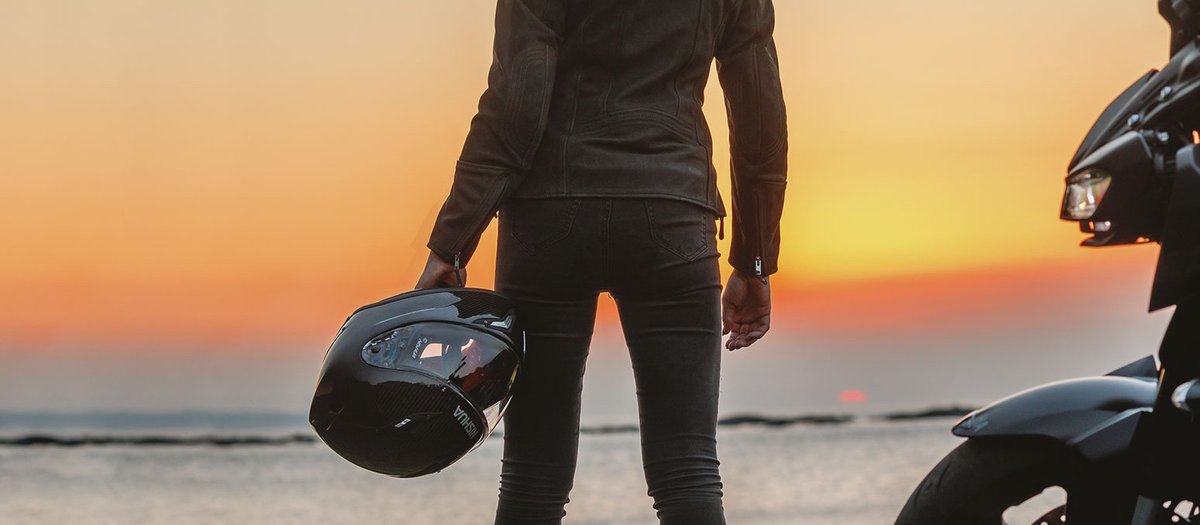 Ladies Full-Face Helmets & Flip-Up Helmets
Unlike jet helmets, our ladies' full-face & flip-up helmets offer chin and face protection. While motorbike racers primarily opt for full-face helmets, touring bikers increasingly choose "flip-up helmets", which offer considerably better ventilation and a larger field of view.

Ladies' Jet Helmets
Ladies' jet helmets are particularly popular with female bikers and passengers of HD and custom bikes, café racers and scooters. Key features of our ladies' jet helmets are their large field of view and excellent ventilation.
Customers who searched for ladies motorcycle helmets were often also interested in the following topics: