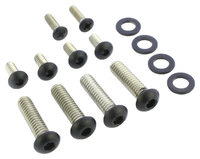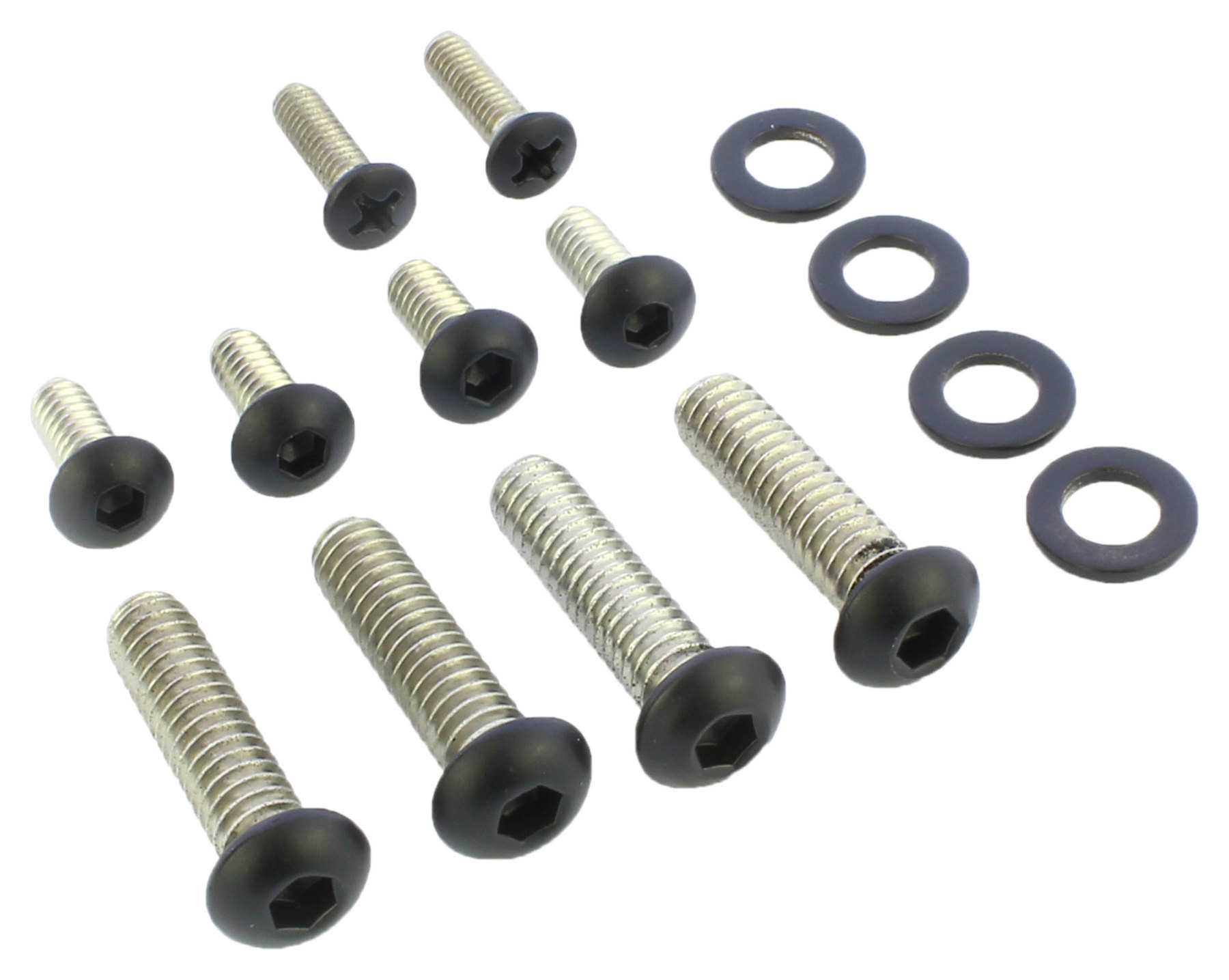 BOLT KIT FOR CONTROLS
SOFTAIL 1996-15(XL-04)BLK
You have placed the following items in the shopping basket:
BOLT KIT FOR CONTROLS
SOFTAIL 1996-15(XL-04)BLK
For all fans of the ultimate black look, we offer high-quality screws/bolts made of corrosion-free stainless steel whose heads and washers have a permanent, tool-resistant, non-flaking matt black powder coating.
To ensure convenient replacement, we deliver ready-assembled sets for specific models containing screws made of A2-70 stainless steel in all required sizes for the respective assemblies. Unless described otherwise, the kits comprise hex bolts (DIN 912) and in some cases oval-head and countersunk head hex bolts (DIN 7380/DIN 7991).

Bolts supplied comprise:
Clutch and brake lever clamps
Switch housing
Brake reservoir

Compatible with:
Harley Big Twins 1996-15
Sportster 883/1200 1996-03
Good to know:
To make sure that screws and bolts do not seize in aluminium or steel, we recommend coating the thread with copper paste or anti-seize paste - see "Compatible products".
List of compatible motorcycles
Manufacturer details: Screws 4 Bikes

The fact is, with most stock motorcycles, too little attention is given to the design of screws and bolts. That's why Screws4Bikes offer the perfect alternative for all motorbike perfectionists: metric and imperial screw/bolt sets made of high-grade stainless steel. Very convenient when you're doing a conversion, and you save money at the same time, compared to buying screws and bolts individually. These high-quality screws and bolts come in a range of designs, including with a powder-coated head. So what's the benefit? That extra something for the look of your bike. Plus the reassuring feeling that comes with quality made to last.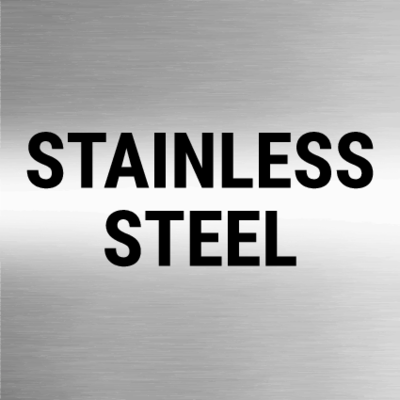 Stainless steel is a collective term for rustproof steel. It is much more resistant to corrosion than non-alloyed steels. Stainless steel does not deteriorate, and is hygienic, UV-resistant, non-corroding, fracture-proof, non-toxic and environmentally friendly. It does not weather and can be recycled in its entirety, even after many years. Technically, the term "stainless steel" refers to corrosion-resistant steel alloys with a wide variety of compositions but always containing a high percentage of chromium (usually a minimum of 10.5%)

.

MAINTENANCE:
Stainless steel should be cleaned regularly like all other materials, especially after exposure to salty air (near the coast), and also at regular intervals.
Water can easily collect in corners, edges and screw connections, resulting in corrosion. So careful cleaning is important, and if necessary screws should be undone in order to clean the parts thoroughly.
Do not leave rusty steel parts against stainless steel to avoid the rust "contamination".
The ratings will be available to you again soon.
+400 brands
2-year right of return
Fast delivery
Worldwide shipping