Buy ladies' motorbike boots online
Motorbike boots are part of the basic biking kit. They protect the ankle and, ideally, the shin, too, from injury in the event of a fall. Ladies' motorbike boots are specially adapted to the needs of the female biker.
At Louis, for example, you will find ladies' motorbike boots with a higher heel for secure stance on the motorcycle. Our ladies' motorbike boots from renowned brand manufacturers like Daytona, TCX and Probiker are made from the best materials and offer a high degree of protection. From the entry-level model to the high-quality top-of-the-range motorbike boot, Louis has the right ladies' motorbike boots to suit all tastes and all budgets.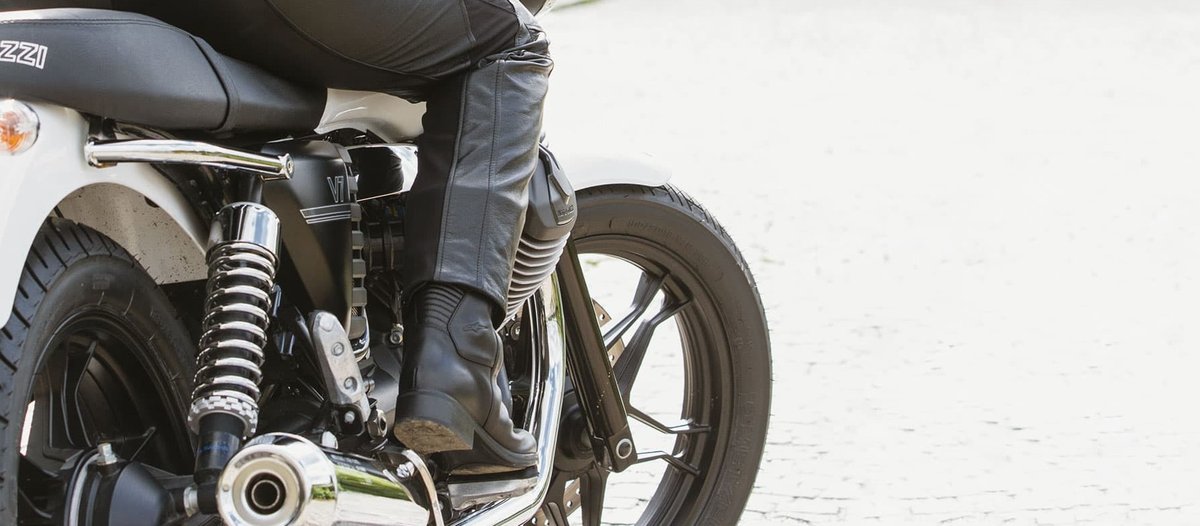 Ladies motorcycle touring boots
Ladies' motorcycle touring boots are designed to be a comfortable fit even after extended tours and offer excellent foot climate, as well as protecting and supporting the foot. Because many touring bikers like to dismount and take in the views, it is also essential that the boots are comfortable to walk in.

Discover ladies and unisex motorcycle sports boots
Ladies' sports motorbike boots are very similar to ski boots – not a comfortable trainer, more like sports equipment designed for a very special purpose: to support the biker and enable absolute control over her racing bike in every curve, hairpin and chicane. They therefore need to be very rugged and offer as much protection as possible and as much comfort as necessary.
Customers who searched for ladies motorbike boots were often also interested in the following topics: