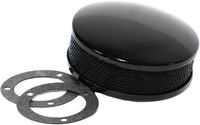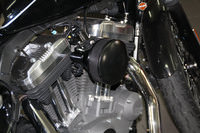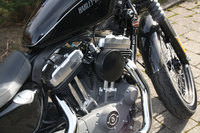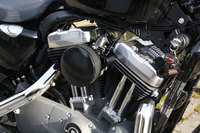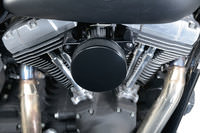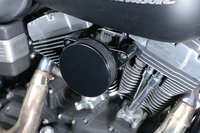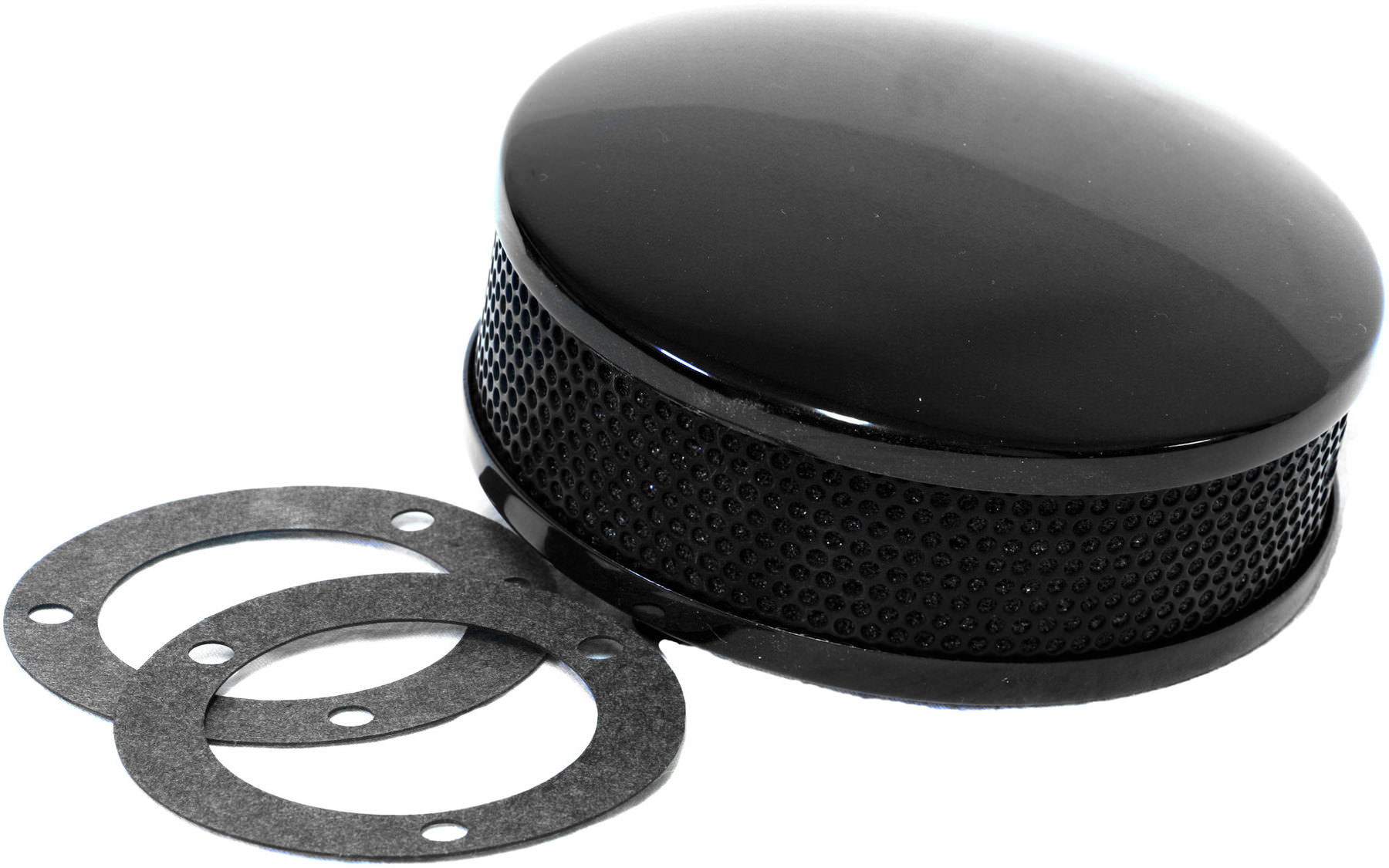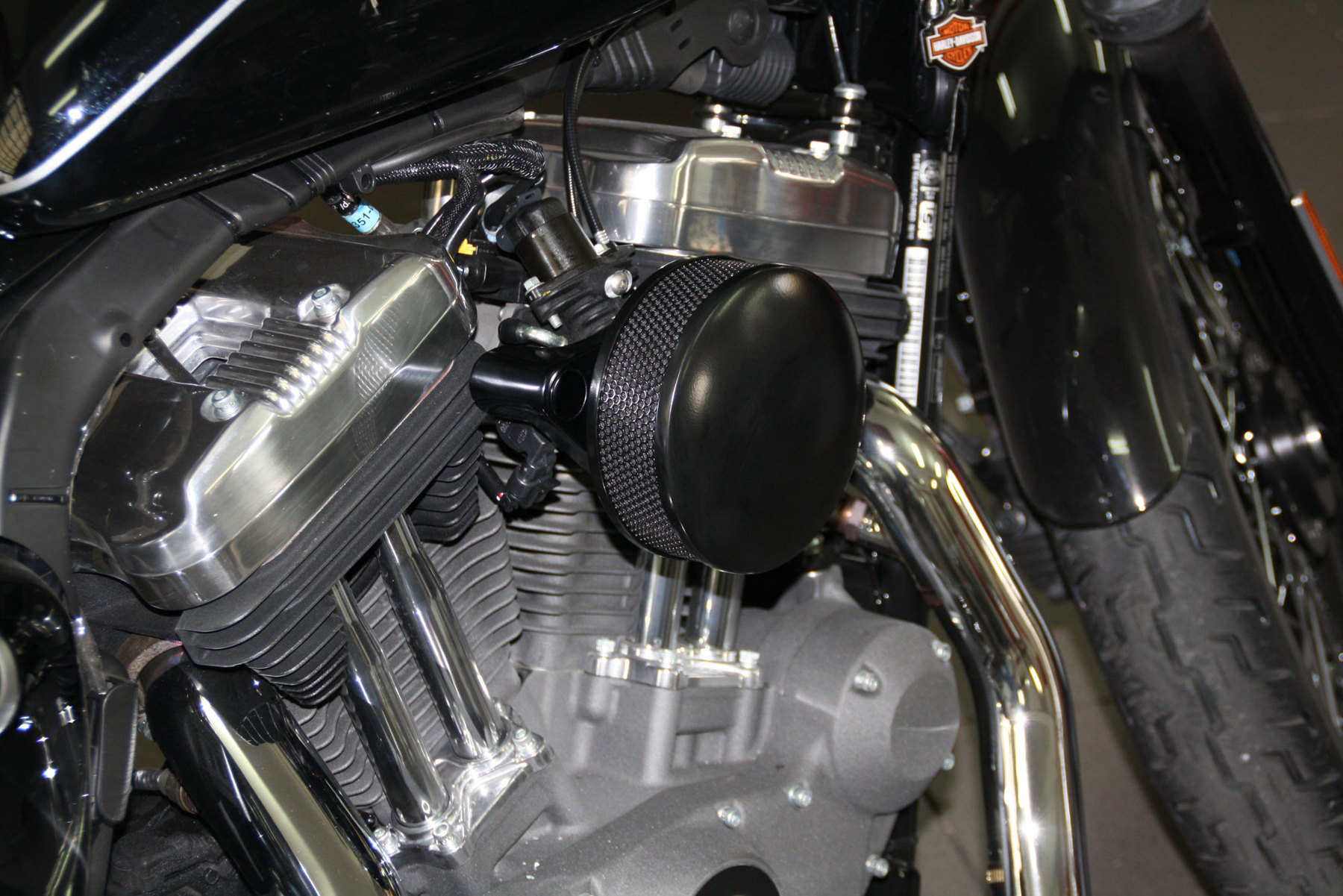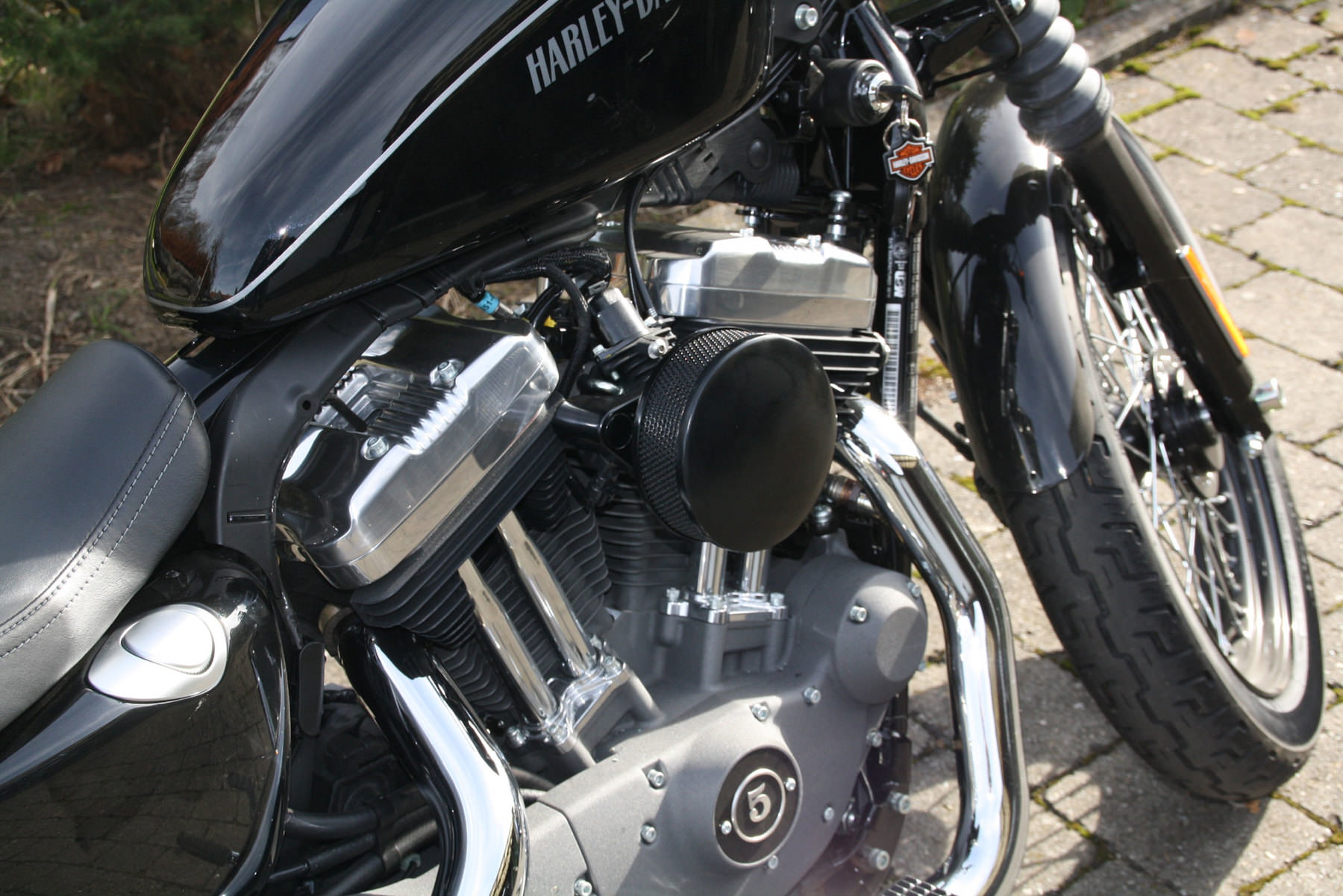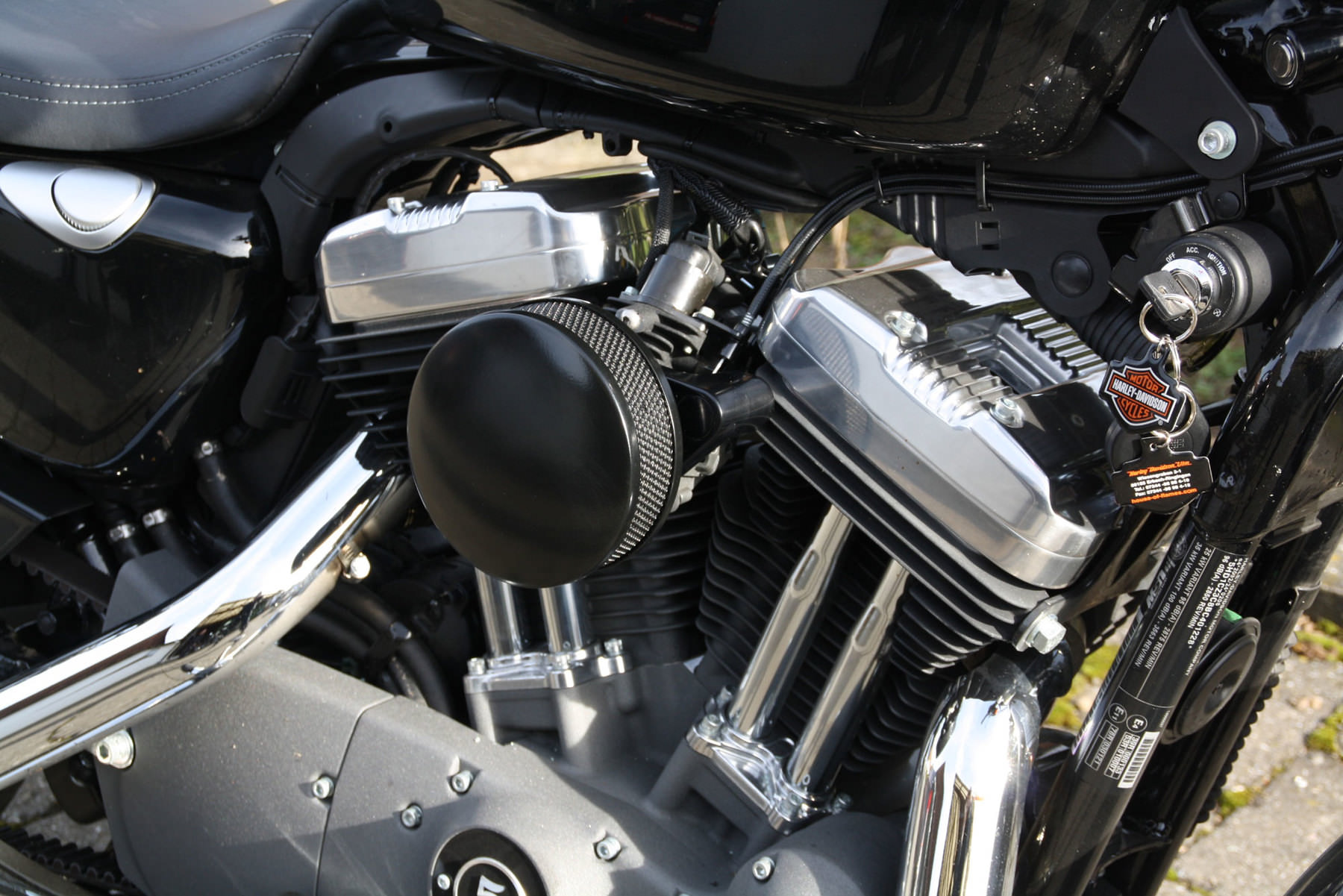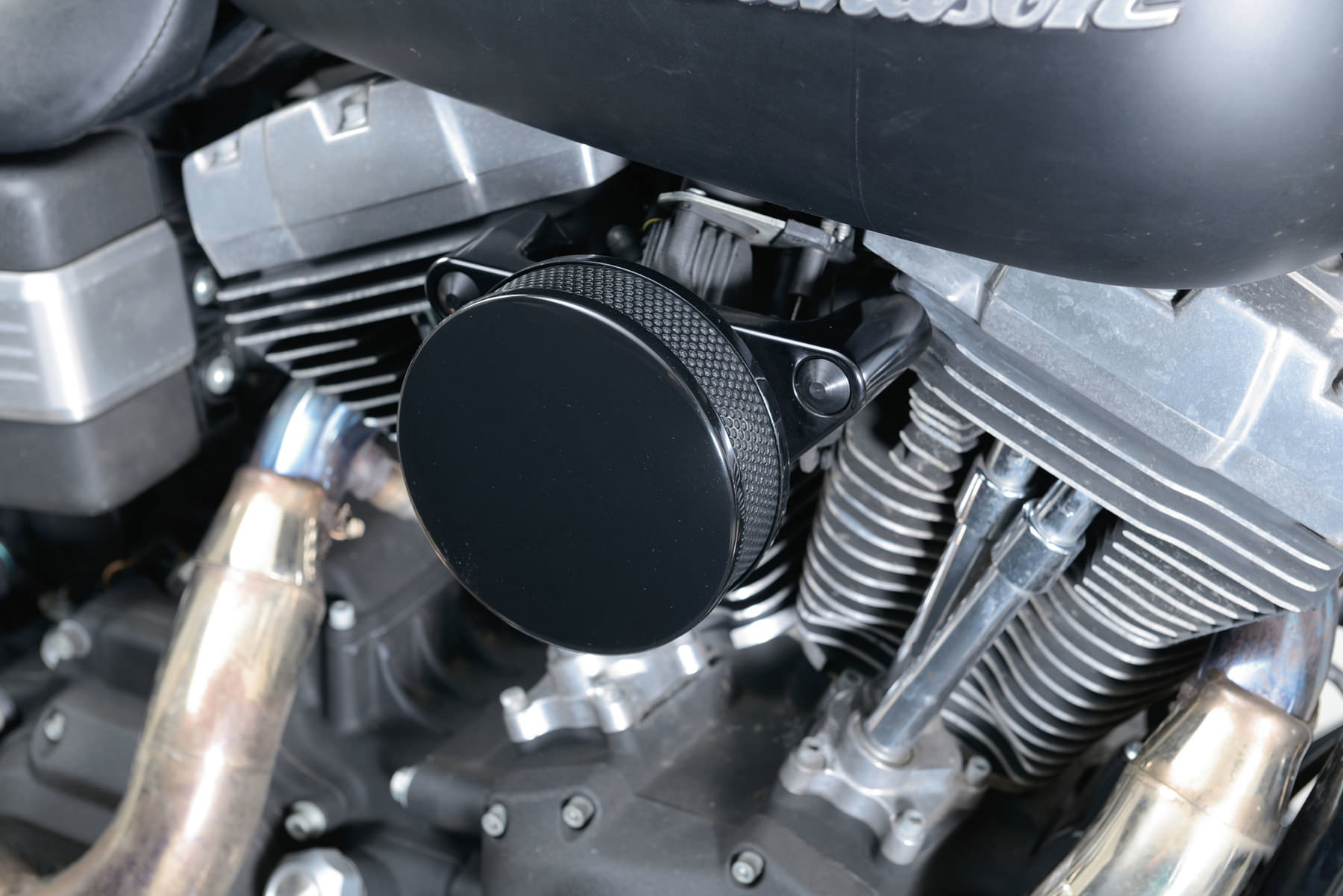 DRAGTRON AIR CLEAN. BLACK
DRAGTRON AIR CLEAN. BLACK
DRAGTRON AIR CLEAN. BLACK
CV/INJ./S&S
You have placed the following items in the shopping basket:
DRAGTRON AIR CLEAN. BLACK
CV/INJ./S&S
Authentic retro look for Harley conversions and original bikes. One of the most popular aftermarket air filters of the 70s and 80s for Harley bikes has now been given a new lease of life by Pistor! Formerly only suitable for Bendix, Keihin (not CV) and Tillotson carburettors, the carb base plate has been brought up to date and can now be fitted to S&S Super E/G, Keihin CV carburettors and all fuel injection systems. The air filter comes in a choice of fully chromed or black-coated. Includes one S&S and one CV gasket. The washable air filter element is made of special foam rubber - like the original.
Versions: Fully chromed or black powder-coated
Diameter approx. 140 mm, width approx. 50 mm
With test certificate
Includes one gasket for S&S Super E/G carburettors and one for CV. Fittings (bolts, washers etc.) are not included due to the wide range of variations.
Suitable for:
Keihin CV (constant velocity) and S&S Super E/G carburettor as well as Harley injection systems
Sportster models 00-17
Big Twins 89-17
Touring models until 2008 (without drive-by-wire systems)
With technical certificate for registration
Not suitable for EURO 4 vehicles
Good to know:
A carburettor/air filter bracket is required to mount the air filter. For air flap controlled models from 2007 on, an air filter bypass plug is recommended. See "compatible products".
List of compatible motorcycles
Manufacturer details: Braun's Twinparts

Go to Braun's Twinparts articles
Braun's Twinparts is a small, fine family business, located in the Swabian part of Bavaria. Here, the cliché of the Swabian inventor applies: the Braun family lovingly takes care of the development and production of special parts for Harleys. Above all, they make sure that the V-Twins from Milwaukee get plenty of air to breathe, with the blessing of the TÜV. Beside own developments, some parts from the former assortment of "Made by Pistor" will be continued.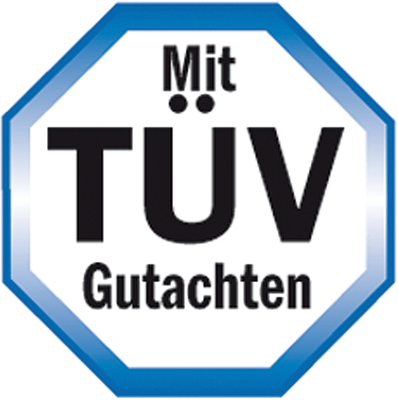 Technical accessories whose operational safety depends not only on their own strength and function, but also on proper installation on the vehicle, are often supplied with a TÜV (German Technical Inspection Association) certificate. The user is obliged to have such accessories immediately registered in the vehicle papers by a TÜV test centre. This also involves the TÜV inspector checking the vehicle's operational safety. A charge is made for such registration.
Today, TÜV reports are increasingly issued for specific types of vehicle. However, no manufacturer is able (e.g. for cost reasons) to have their products tested on all vehicles which might use them. If a vehicle model is not listed, it is the inspector who has to decide about registration on the basis of his technical expertise; the strength of the product and its roadworthiness are confirmed by the existing TÜV report.
Since 2002, TÜV only accepts component certificates which include verification of the manufacturer's quality management system according to the requirements of §19 Appendix XIX of the German Road Traffic Licensing Regulations (StVZO) in the form of a valid certification document. Older reports can now only be used in exceptional circumstances in the course of a full technical inspection (Bauratabnahme), but the inspector is by no means obliged to make the entry in the papers.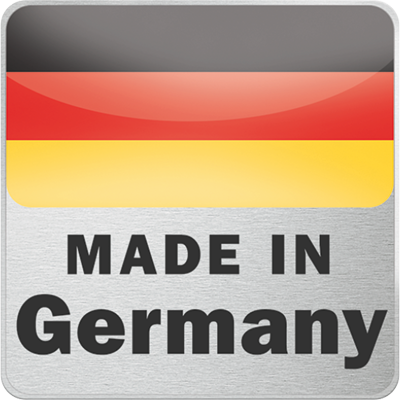 QUALITY MADE IN GERMANY!

By purchasing this item you have chosen a premium-quality product with superior German workmanship. This internationally acknowledged mark of quality means that this product is the result of efficiently coordinated development and production processes, technological expertise, continuous quality controls.
Write a review for DRAGTRON AIR CLEAN. BLACK
We offer you the opportunity to rate products purchased from Louis and to share your experiences with them publicly.

To ensure that your objective and truthful report will be really beneficial to all readers, please observe the following rules.


Please only rate products that you have personally used for their intended purpose.
Please give reasons for your positive and negative criticisms. Only then will they benefit other customers and allow us to improve the product if necessary.
Please don't copy content that has already been published elsewhere. It's your personal experience which counts.
Data protection: Please don't include your own and other people's addresses, telephone numbers or URLs or even the names of third parties (people as well as companies) in your review.
In your product review, please don't make comparisons with third party product ranges. Regardless of whether you judge these positively or negatively, you, or we as operators of this online shop, would be violating competition law.
Fair play: Please follow these rules so that we don't have to shorten or delete your rating.
Your product rating has been saved. It will be displayed in a few minutes
Your previous input will be lost!
Do you really want to cancel your entry?
+400 brands
2-year right of return
Fast delivery
Worldwide shipping