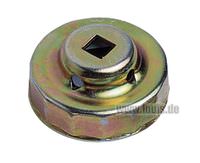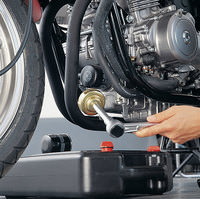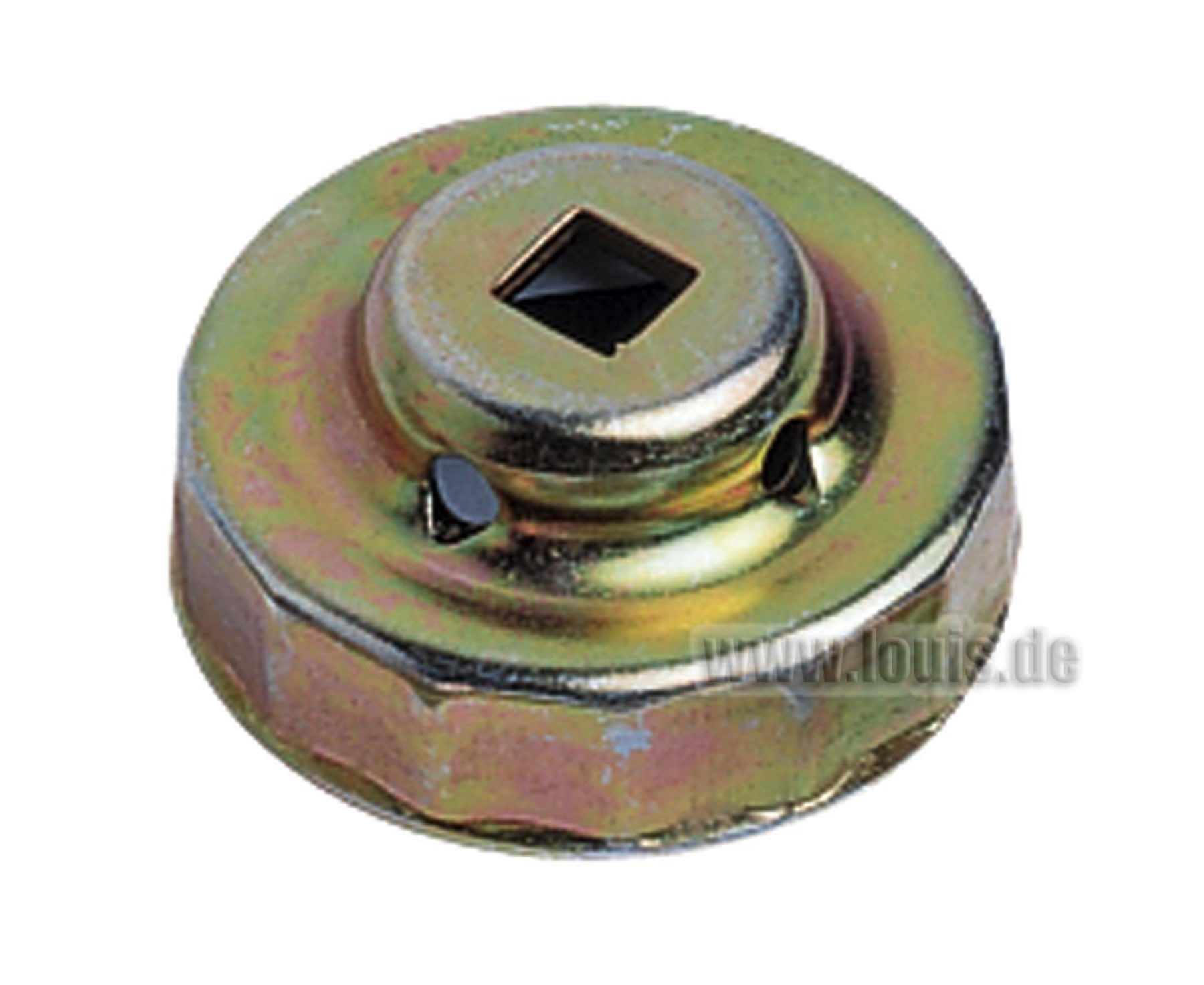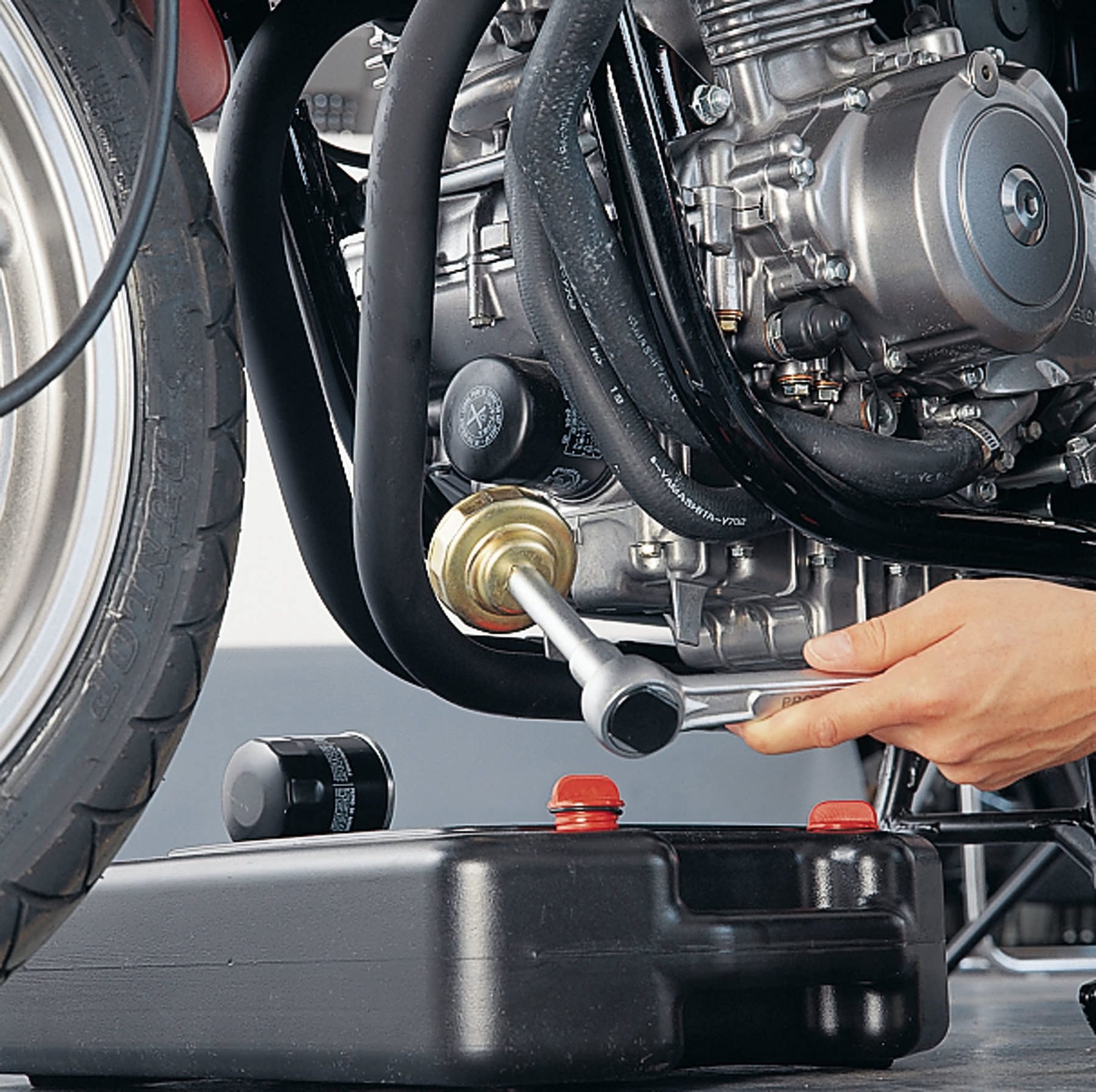 LOUIS OIL FILTER WRENCH
CHAMPION/HIFLO 1/2 DRIVE
You have placed the following items in the shopping basket:
LOUIS OIL FILTER WRENCH
CHAMPION/HIFLO 1/2 DRIVE
Once a year, the time to give your motorcycle its big clean comes around. And that includes draining off the dirty old oil and filling up with new. Of course, the oil filter must be changed at the same time. The usual rule applies: Doing the job yourself can save you a whole lot of money. Here at Louis you will find a special oil filter wrench that also works for your motorcycle.
Perfect for removing cartridge-type oil filters quickly and easily. Sturdy metal construction. Choice of versions with 3/8" or 1/2" drive for ratchet/torque wrench, or external hex for 27 mm box end/open wrench.

Important: Please note that you should always tighten the new oil filter following the instructions/torques given in the owner's manual for your vehicle. The vehicle manufacturer's specifications must be adhered to!

The oil filter wrench recommendations are based on the oil filters from makers that we are able to establish as being used for a particular vehicle. We cannot specify whether the wrench recommended will also fit oil filters from other manufacturers.

You will find a list showing which wrench is suitable for which filter under "Documents".
Manufacturer details: Louis

It all began with a small motorcycle workshop in Hamburg. Since then, Louis has become Europe's largest motorcycle and leisure retailer. And even now, after more than three quarters of a century, we at Louis are no less passionate about life on two wheels.
Write a review for LOUIS OIL FILTER WRENCH
We offer you the opportunity to rate products purchased from Louis and to share your experiences with them publicly.

To ensure that your objective and truthful report will be really beneficial to all readers, please observe the following rules.


Please only rate products that you have personally used for their intended purpose.
Please give reasons for your positive and negative criticisms. Only then will they benefit other customers and allow us to improve the product if necessary.
Please don't copy content that has already been published elsewhere. It's your personal experience which counts.
Data protection: Please don't include your own and other people's addresses, telephone numbers or URLs or even the names of third parties (people as well as companies) in your review.
In your product review, please don't make comparisons with third party product ranges. Regardless of whether you judge these positively or negatively, you, or we as operators of this online shop, would be violating competition law.
Fair play: Please follow these rules so that we don't have to shorten or delete your rating.
Your product rating has been saved. It will be displayed in a few minutes
Your previous input will be lost!
Do you really want to cancel your entry?
+400 brands
2-year right of return
Fast delivery
Worldwide shipping